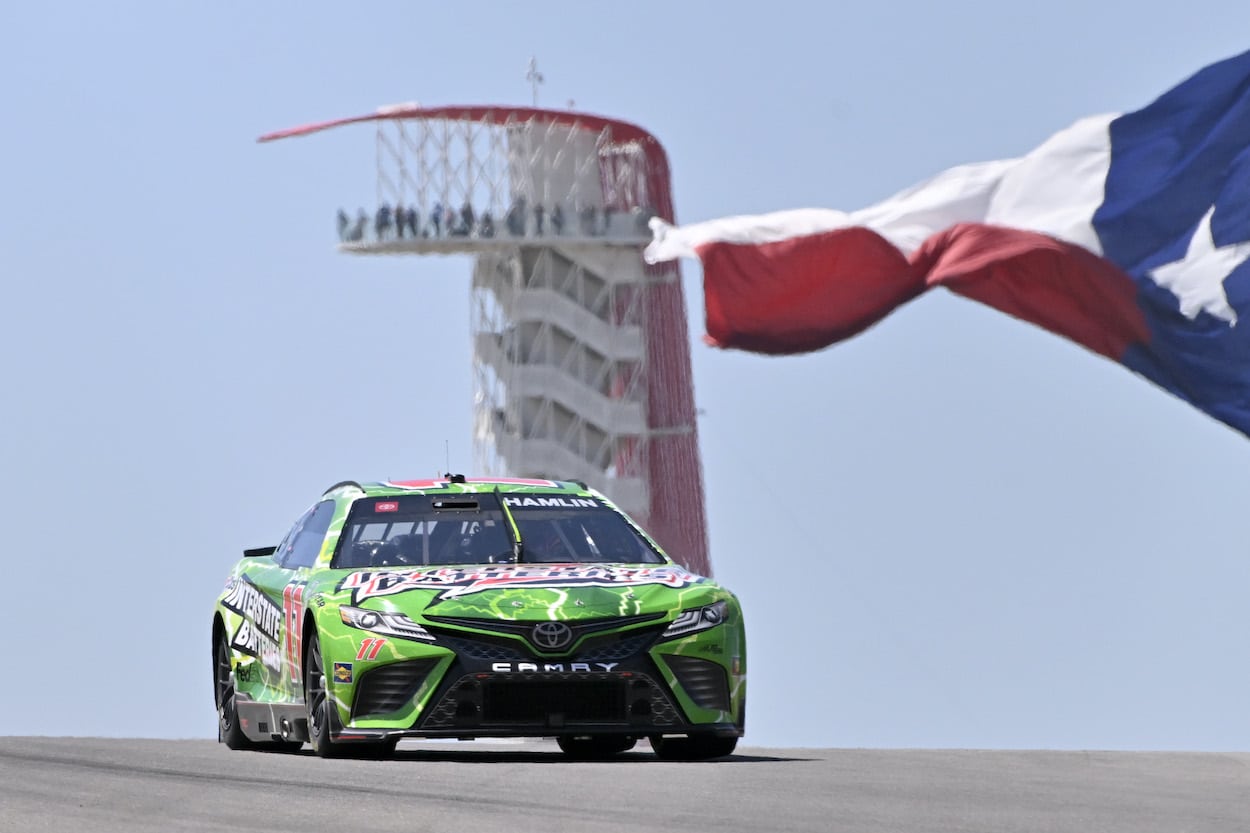 Denny Hamlin Warns Fans a Single Change at COTA Might Have Negative Effect on Overall Race Product and He Doesn't Want to Hear Any Complaining If It Does
Denny Hamlin sent a warning to NASCAR fans about COTA, suggesting one big change in the race format could have an adverse effect on the overall race product and he doesn't want to hear any complaining if it does.
Denny Hamlin is one of the most opinionated drivers in the NASCAR Cup Series garage. He's not afraid to share what's on his mind. The Joe Gibbs Racing driver did just that in Austin before the event at Circuit of the Americas, talking about several changes implemented for this weekend's race and warned fans that one particular change might have a negative effect on the overall race and suggested if it does, he doesn't want to hear anyone complaining about it.
NASCAR changes multiple rules before COTA
The 2023 version of the NASCAR Cup Series race at COTA will be different on several levels, starting with multiple high-profile road course ringers participating, including two F1 champions in Jenson Button and Kimi Raikkonen, and IMSA champion Jordan Taylor. Those new faces will be challenged just because of their inexperience in a stock car, but even the veteran drivers like Denny Hamlin and Kevin Harvick will face new challenges at this year's race.
That's because this year the sanctioning body has made several changes that will go into effect around the 3.41-mile circuit, including the return of the restart zone to the 2022 dimensions after a trial run through the season's first five races, and two specific road-course modifications — the addition of the choose rule, and the most notable, the removal of cautions during stage breaks. 
Hamlin warns fans no cautions at stages could have adverse effects and tells them not to complain
Denny Hamlin met with reporters before this week's race and the 42-year-old driver was asked about all the changes. Unsurprisingly, he had some opinions. 
"It's interesting," Hamlin said of the choose rule. "I know there was just a couple of people on social media that wanted the choose but I don't know why we have it here. It just doesn't make much sense. I think we just got kind of pressured into it."
Moments later, when asked if he liked the removal of the stage cautions, the three-time Daytona 500 winner offered a similar response and sent a warning to fans.
"Again, I think we got pressured into this one," he said. "I don't know. I think this thing has the potential to really get strung out a lot. If we do, then don't want to hear any complaining about these things being strung way out. 
"Because that's the potential. We had stages with road courses. This will make for more strategy. But if you're 10 seconds behind the car in front of you and 10 seconds behind you, strategy is not going to matter a ton."
Hamlin says stage racing serves a purpose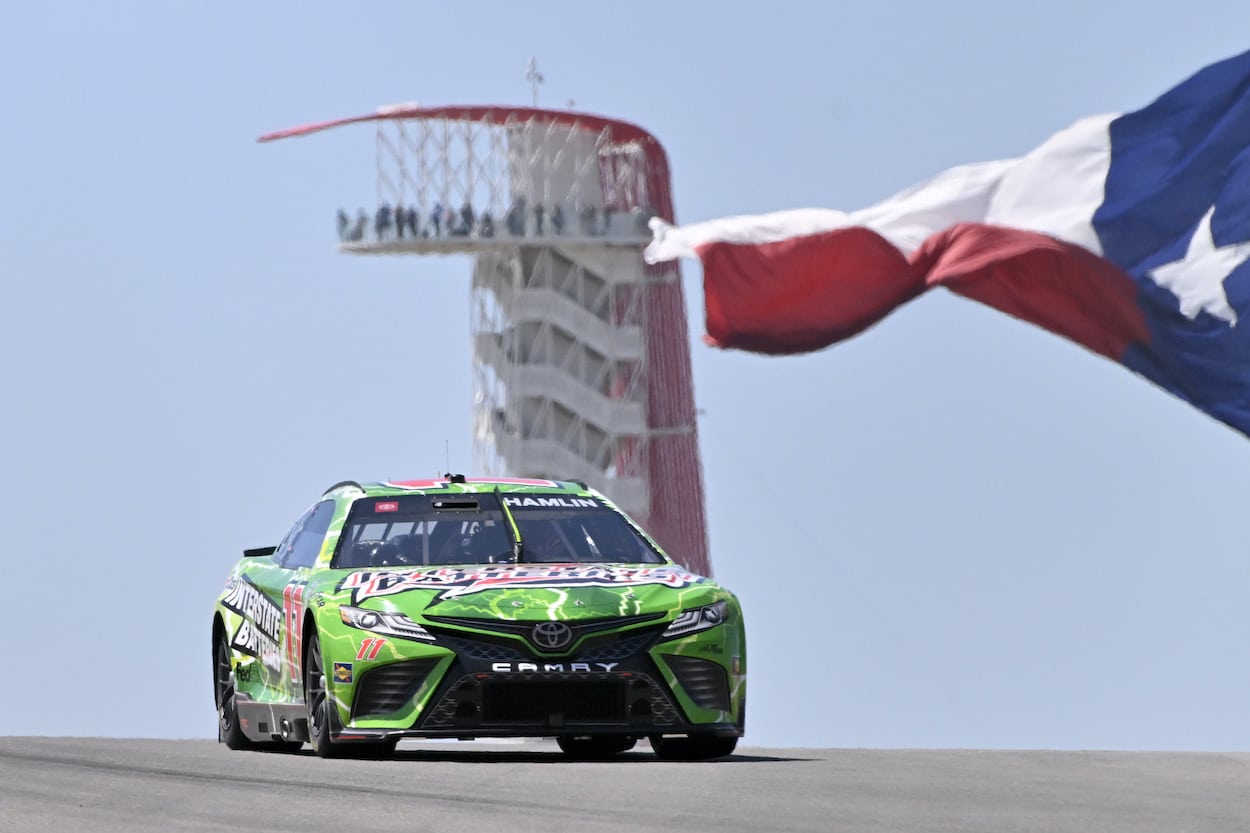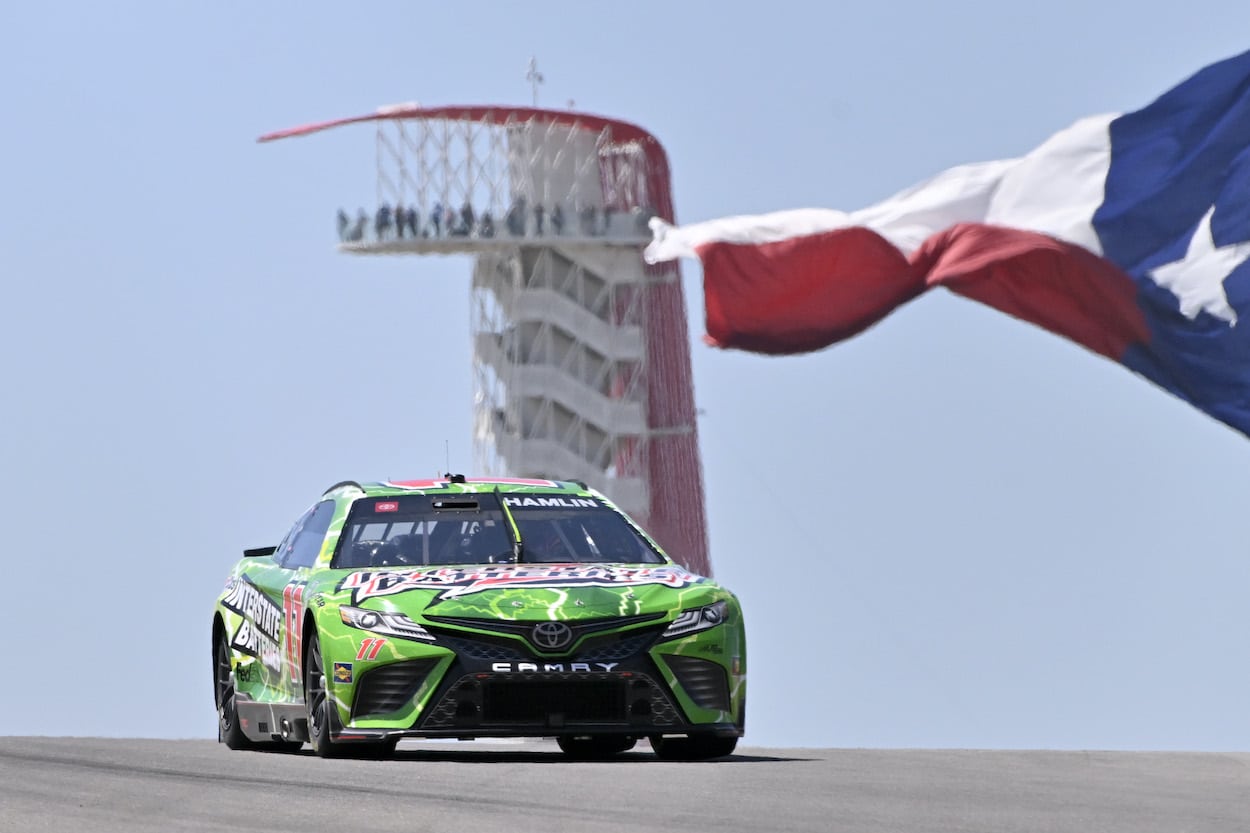 Hamlin knows a lot of fans won't like he what has to say, but he's right. NASCAR introduced stages in 2017 and it was a purposeful decision to try and provide for more competitive racing and prevent races from getting strung out through resets at the end of each break.
"We approved the sport when we got stages," he said. "It was well thought out. The points system that goes with it. All that is good. We did this to help TV. Obviously, you need to have somewhat of a break."
Who knows, if Sunday's race goes well and doesn't get strung out as Hamlin suggested, maybe NASCAR considers trying the same format at other tracks outside of road courses in the future? That would certainly make a lot of fans happy.
And you can be sure Hamlin will have an opinion on the matter.
For the latest breaking news and information about NASCAR's three national series, check out @kdsportswriter on Twitter.