Dick Vitale Has Heartwarming Wish for 2022 as He Undergoes Intense Chemo Treatment
It seems like nothing can stop Dick Vitale. The exuberant college basketball announcer was placed on voice rest for the next eight weeks as he undergoes chemotherapy treatments for lymphoma. Despite the no-talk mandate, Dickie V has a lot to say. Although much of his communication is through social media and typically revolves around sports, he has one heartwarming message for the rest of the world as we gear up for 2022.
Dick Vitale was diagnosed with lymphoma in October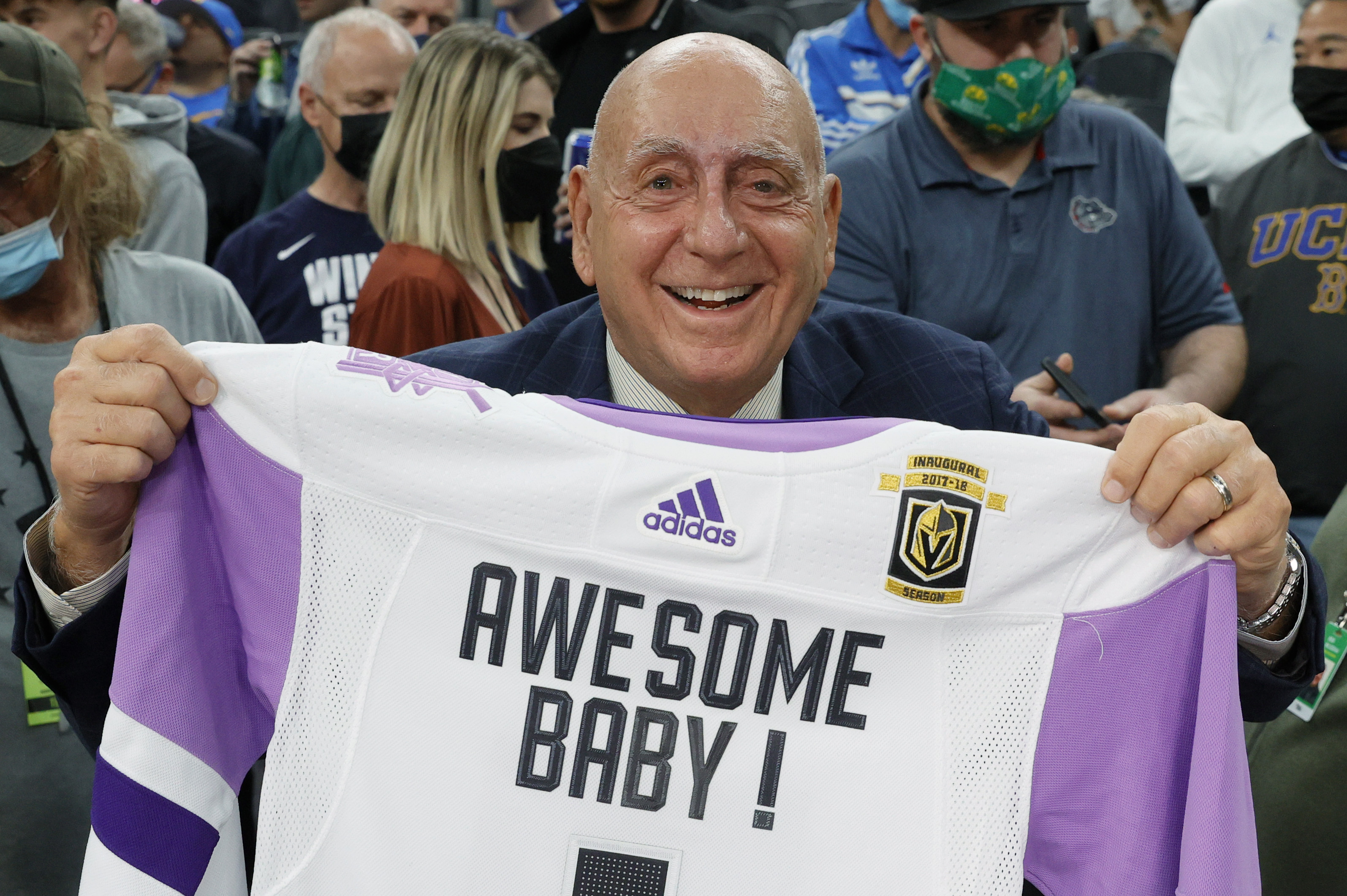 Vitale is in his second bout with cancer since June. In late June, the 82-year-old broadcaster had surgery for melanoma as he had a growth above his nose removed. He credited early detection for his cancer not spreading and made an August please for those to get checked immediately if they think something might be wrong.
"Luckily, I took care of it when I did, and I can't stress enough that you all should do the same," Vitale wrote in an August piece in ESPN Front Row. "That's how I'm going to achieve my goal of sitting courtside calling a game when I'm 100 years old!
"My friends, I'll end where I started. Take care of you. If you see or feel something, even if it's not bothering you or infected, get it evaluated. Melanoma is serious, and it can spread to your organs. Doctors told me that a typical basal cell skin cancer is like getting gently brushed by a bicycle, while melanoma is like getting hit by a truck."
In October, Vitale was hit hard again when he was diagnosed with lymphoma. Despite the second diagnosis within five months, he considered himself lucky.
"I consider myself very lucky," he said in a later essay in ESPN Front Row. "I've seen firsthand the devastation that cancer can have on families, on children, and on all of our loved ones. It can bring you to your knees. It's physically and emotionally exhausting. It robs you of so many things, including life itself for some of the most unfortunate patients. I never lose sight of that, and that's why I feel so lucky."
Dick Vitale has a heartwarming message as we enter 2022
Vitale has always been full of life and still is. Despite his recent chemotherapy treatment, he's been active on social media. Earlier this week, he developed some issues with his vocal cords and flew to Boston. He was told to rest his voice. "My voice needs a TO, baby," as he put it. He underwent "intense chemotherapy" the next day.
Vitale is the guy whose voice is heard in his tweets. You can't read a Dickie V tweet without hearing the emotion he always gave when calling games or talking basketball. He said keeping quiet will be tough for him, but he will obey doctor's orders.
"In life, we can't always have what we want, so I'll do as my doctors specify," he posted on Twitter on Wednesday. "It has been a tough year, but so many (people) have it a lot tougher than I do. I PLAN on BOUNCING BACK. Tomorrow, my battle vs. lymphoma continues as I will do chemo."
While giving updates on his social media platforms, Vitale offered a plea for the upcoming year.
"Please God, let us all have a nation in 2022 filled with LOVE for one another and RESPECT for one another and do away with the hate that exists," he wrote. "Please bring HEALTH and Happiness to all!"
You might not hear Vitale, but you can still feel him
The passion is still there for Dickie V. He's still talking sports through Twitter. On Saturday, he talked a lot of college football, especially when it came to Notre Dame blowing a 28-7 lead to Oklahoma State.
"Wow, (Notre Dame) led 28-7, now down 34-28," he wrote. "That means (Oklahoma State) has outscored them 27-0 since. This is tough to take for Irish lovers. I said on Twitter when Cowboys scored easily before halftime that this game is not over. Go look at my timeline."
Dickie V always finds a way. He's told to stop talking, but he still communicates and delivers it with the emotion he's always had.
He'll never change, and that's a good thing. Hopefully, his message about 2022 is heard loud and clear even if he can't speak it.