Did Tony Stewart Just Hand NASCAR Champion Kyle Larson $1 Million To Return to Eldora?
Kyle Larson scored a $175,000 victory on Tony Stewart's dirst track in Ohio this summer. Next year, Eldora Speedway is offering a top prize of more than $1 million.
Article Highlights:
Kyle Larson is a consistent winner on local dirt tracks between NASCAR Cup Series races
Larson scored a $175,000 victory at Eldora Speedway in Ohio this season
Eldora owner Tony Stewart is promoting a $1 million prize for a feature race in June 2022
For the first time all year, the phrases "Kyle Larson" and "not so fast" are linked, but not as you might think. The new NASCAR Cup Series champion is always speedy on ovals, but he might not be so quick to collect the $1 million prize that Tony Stewart is ponying up. So, "Not so fast, Kyle Larson," feels like an appropriate admonishment for now if Larson thinks he's sure to pocket a quick million dollars by moonlighting late next spring.
Tony Stewart is bringing back the Eldora Million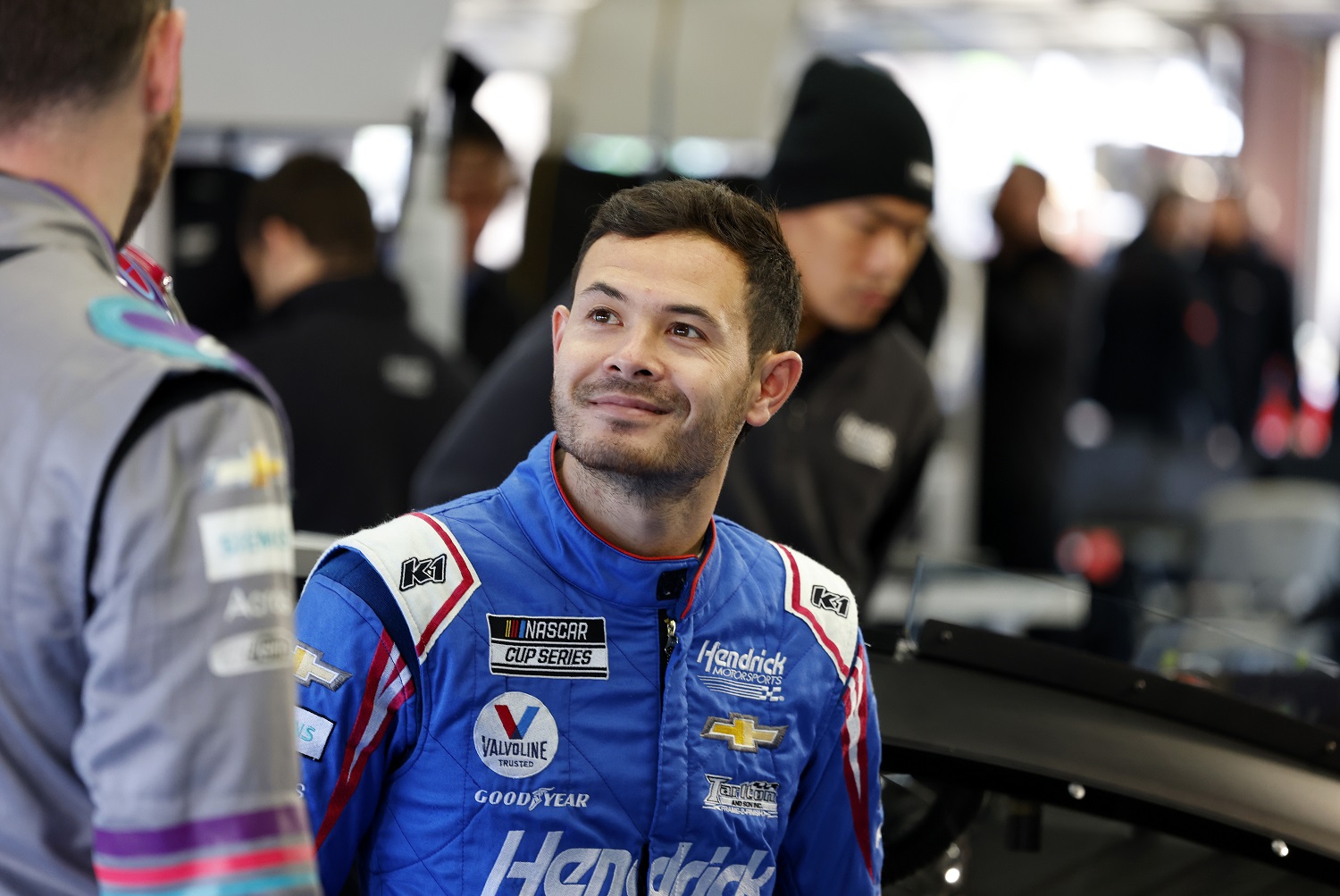 Tony Stewart may be a three-time NASCAR Cup Series champion, but his heart has always been in the small tracks. In 2004, Stewart went so far as to buy Eldora Speedway, a hallowed oval in Rossburg, Ohio. Earl Baltes built the track in 1954 and operated it until Stewart made an offer for his life's work that was too good to pass up. Now, Stewart is paying homage to one of the gutsiest promotions ever by a small-town promoter.
In February 2000, Baltes announced he would pay an unprecedented $1 million to the winner of a dirt late model race scheduled for the following October. However, rain and unseasonable cold forced Baltes to push the event back to June 2001, at which time Ohio native Donnie Moran passed Don O'Neal on lap 25 and held on the remaining 75 laps to snare the huge payday.
Now, Stewart is bringing back the Eldora Million on June 9, 2022. The Thursday event will consist of heat races, last-chance showdowns, and a championship feature paying $1,002,022 to the winner. Seeding will take place one night earlier through tournament-style preliminaries.
Kyle Larson scored big at Eldora Speedway this summer
Kyle Larson, who just won the NASCAR Cup Series crown in his first season at Hendrick Motorsports, shares Tony Stewart's love of small local tracks. He immersed himself in World of Outlaws events while banished from NASCAR in 2020 and barely let up during the just-completed season.
According to the SprintCarRatings.com website, Larson has scored 19 victories in midget, wings, and late models to go with the 10 in the higher-profile Cup Series point races that fans see on TV on Sundays. The first two were in the Chili Bowl in Tulsa, Oklahoma, in January, and the most recent came Friday in Placerville, California, where he emerged from the seventh starting position to win the 30-lap feature.
Somewhere in the middle of those triumphs was the 37th Kings Royal on July 17 at Eldora Speedway in Ohio. Winning the 40-lap feature, one of the WoO jewels, earned Larson's team $175,000 for the biggest dirt win of his career. The following day, he raced to a seventh-place finish in the Cup Series race at New Hampshire Motor Speedway.
Don't hand Kyle Larson the Eldora Million just yet
For all the success that Kyle Larson has scored on the small dirt tracks this year (the Sprint Car Ratings site pegs his earnings at $488,400), only three of his 19 race victories have come while driving dirt late models. The Kings Royal victory was one of his 11 in wings.
The 32-win season in 2020 included just one victory in the dirt late models. So, as good as Larson typically performs on dirt tracks, the DLM is not his vehicle of choice.
The good news for Larson is that the NASCAR schedule should allow him to take a crack at the Eldora Million anyway. The Cup Series is at World Wide Technology Raceway in Illinois on June 5. The races at Eldora are set for June 8-9, which gives Larson plenty of time to get to Sonoma Raceway in California for the next Cup Series race on June 12.
Like Sportscasting on Facebook. Follow us on Twitter @sportscasting19.