Does Kyle Busch's Gun Incident Jeopardize His Hall of Fame NASCAR Future?
The conversation about Kyle Busch up until Monday afternoon focused on the two-time Cup Series champion's successful debut with Richard Childress Racing, raising the possibility that the winningest driver in NASCAR history could be in the title hunt this fall.
That changed in less time than it took him to complete a lap en route to third place in the Busch Light Clash with the revelation of the river's recent arrest in Mexico while on a family vacation.
Kyle Busch confirmed reports of his arrest and issued an apology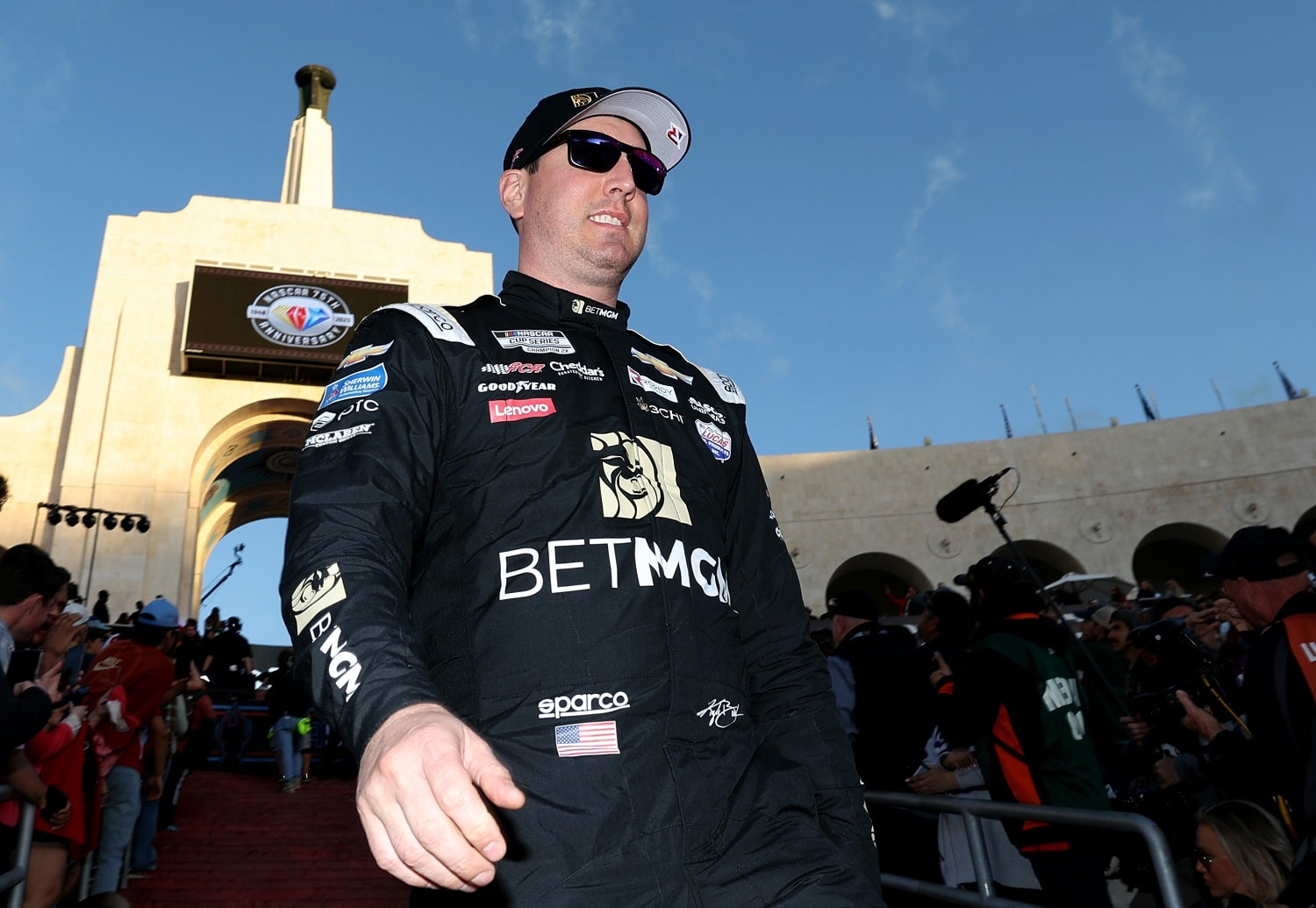 Mexican authorities detained NASCAR star Kyle Busch, 37, on Jan. 27 at Cancun's airport after finding a handgun and ammunition in his luggage. He acknowledged in a statement on social media that included an apology for what he termed "a mistake."
Media reports said a judge in the Mexican state of Quintana Roo imposed a sentence of 3 1/2 years in prison and a $1,000 fine. The federal Attorney General's Office said the judge allowed a conditional punishment and let Busch leave the country, The Associated Press reported.
Busch's statement on social media said he has a valid concealed carry permit but mistakenly left the weapon in his bag for the trip. "I was not aware of Mexican law and had no intention of bringing a handgun into Mexico," he wrote. "When it was discovered, I fully cooperated with the authorities, accepted the penalties, and returned to North Carolina."
He concluded by saying he considers the issue closed.
A whirlwind episode in Mexico
The speed with which Kyle Busch's situation in Mexico concluded likely feels foreign to many who have experienced a protracted process in the United States for even the most minor of changes.
After his detention on Jan. 27, Busch appeared before a judge on Jan. 29, at which time the arrest was ruled to be proper. Five days after that, the judge sentenced Busch.
The AP reported the judge will next schedule a hearing to set the details of Busch's conditional punishment, which might not include additional jail time. The scheduling of another hearing as part of the process appears at odds with Busch's assertion that he considers the matter closed.
NASCAR says Kyle Busch remains in good standing
According to Fox Sports reporter Bob Pockrass, NASCAR requires drivers and team members to report any arrests within 72 hours or prior to the next event if it is sooner. Kyle Busch followed the procedure and competed over the weekend in Los Angeles.
After reports of the arrest surfaced Monday, a NASCAR spokesman said the arrest and conviction in Mexico on a gun charge does not violate the conduct policy, Autoweek reported.
"With the information we received, we did not feel that this warranted any disciplinary action," the spokesman said.
With NASCAR off this week because of Sunday's Super Bowl, Busch has no immediate media obligations. However, he is likely to face a barrage of questions when he arrives in Florida next week to begin preparations for the Daytona 500. In the interim, NASCAR executives may face questions about what actions trigger disciplinary action under the conduct policy.
Early in 2015, NASCAR made Kurt Busch, Kyle's older brother, its first driver to be suspended under its domestic violence policy after allegations that he had assaulted his ex-girlfriend late in the previous season. That came despite charges never being filed.
In more recent high-profile disciplinary actions, Kyle Larson served a suspension covering the final 32 races of the 2020 season following his use of a racial slur during an online racing event. Last season, NASCAR suspended Bubba Wallace for one race over his actions during a dispute with Larson during the Las Vegas Motor Speedway playoff race.
That will presumably result in questions to NASCAR about how a conviction on a gun charge, even in another country, does not fall somewhere between the recent punishments meted out to Larson and Wallace.
Got a question or observation about racing? Sportscasting's John Moriello does a mailbag column each Friday. Write to him at [email protected]