Dolphins Playoff Chances: How the Dolphins Clinch a Playoff Spot in Week 17
With two weeks remaining in the 2022 NFL regular season, the Miami Dolphins playoff chances are still looking decent — at least from a numbers perspective. But let's not pretend that there aren't significant issues in South Beach right now.
Not only have the Dolphins lost four straight, but they've also lost Tua Tagovailoa to a concussion yet again. Once a top candidate for NFL MVP, Tagovailoa hasn't played well in recent weeks and will miss Miami's critical Week 17 matchup with the New England Patriots after being placed in concussion protocol following the Dolphins' 26-20 loss to the Green Bay Packers on Christmas Day.
So not having Tua available this week — or perhaps even for the remainder of the season — has undoubtedly hindered the Dolphins playoff chances.
Nevertheless, Miami can clinch a spot in the NFL Playoffs for the first time in six years in Week 17.
Dolphins playoff chances: How the Dolphins can clinch a playoff spot in Week 17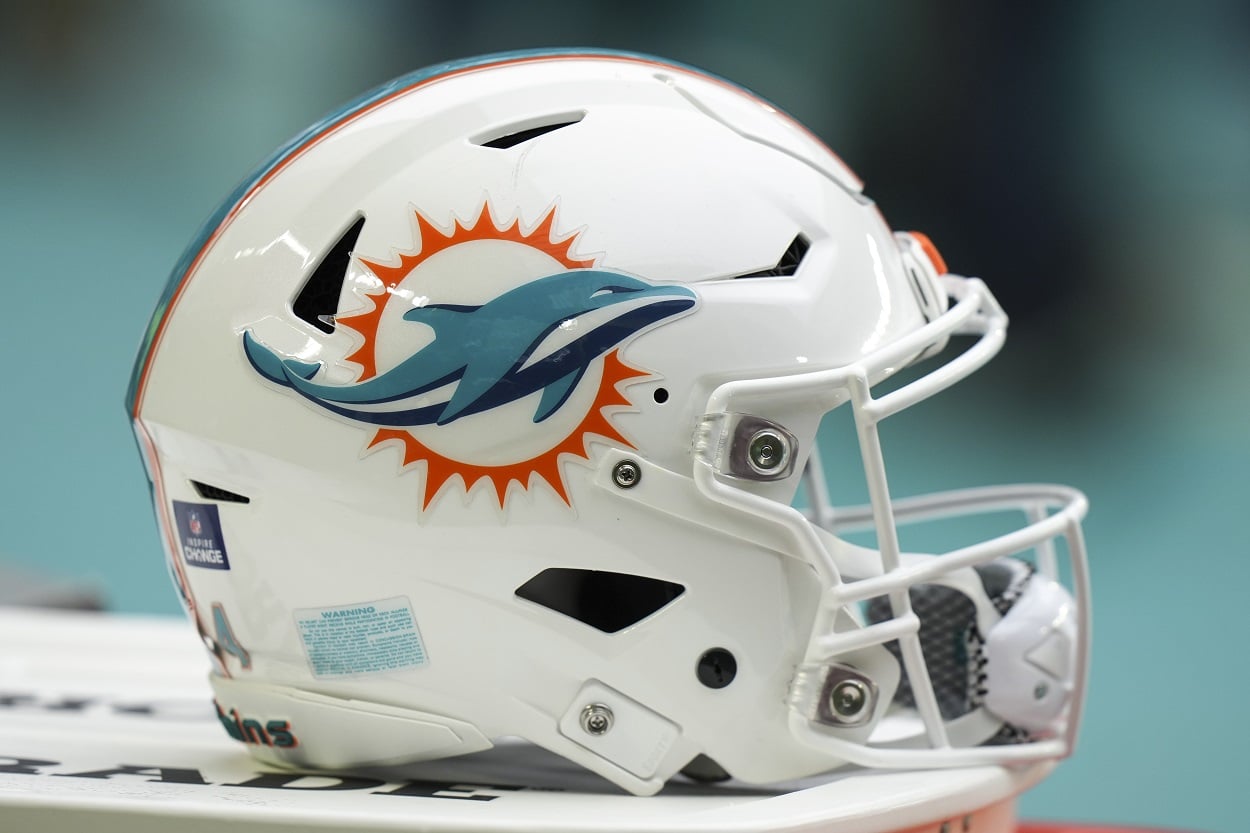 Coming into Week 17, FiveThirtyEight puts the Dolphins playoff chances at 59%, a number that's dropped significantly during this four-game skid. Miami currently sits in the No. 7 spot in the AFC postseason picture with an 8-7 record, one game better than the Patriots (No. 8), Jets (No. 9), and Steelers (No. 10), all of whom would be eliminated from postseason contention with a loss.
While the Dolphins can lose to the Patriots and still have a shot at the playoffs next week, their chances drop to 47% if that happens. And if the Jets and Steelers each win their respective games as well, the number drops to 45%.
So here are the Week 17 scenarios that put Miami in a position not to have to worry about Week 18.
Dolphins win vs. Patriots + Jets lose or tie vs. Seahawks
Dolphins tie vs. Patriots + Jets lose vs. Seahawks + Steelers lose or tie vs. Ravens