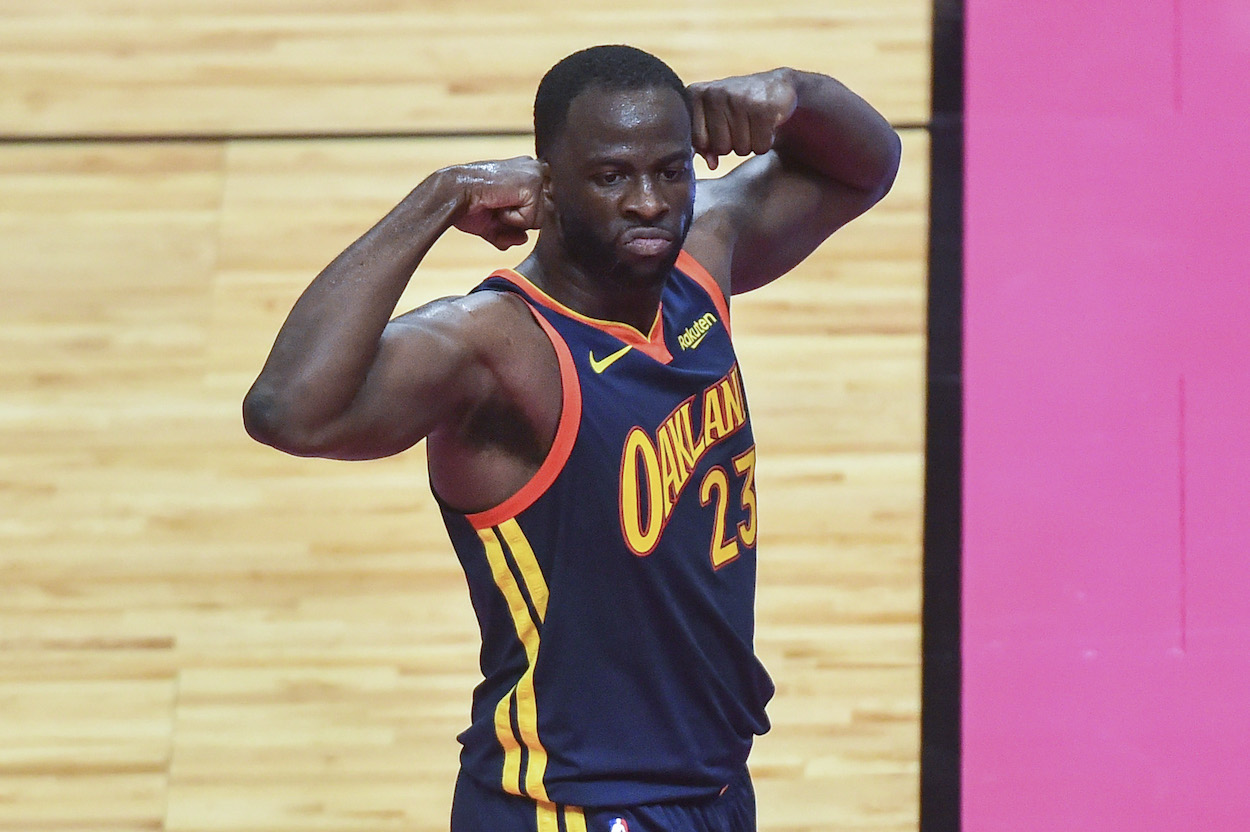 Draymond Green Calls out Los Angeles Clippers Coaching in Game 1 vs. Utah Jazz
Outspoken Golden State Warriors forward Draymond Green took to twitter during Game 1 of the Utah Jazz vs. Los Angeles Clippers series to call on Clipper coach Ty Lue to make adjustments to stop Donovan Mitchell. Green still likes the team's chance in the series and says they should be 'feeling real good.'
Draymond Green and the Golden State Warriors may have lost in the play-in tournament and missed the postseason, but that doesn't mean the outspoken forward isn't involved in the 2021 NBA Playoffs.
Green has tweeted his opinions, given interviews, and even sat in with the Inside the NBA gang on TNT to give his playoff analysis.
During Game 1 of the round two matchup between the Los Angeles Clippers and Utah Jazz, Green shared his thoughts on Clippers coaching and how they should feel after their opening game loss.
The Los Angeles Clippers fell to the Utah Jazz in Game 1 of the Western Conference semifinals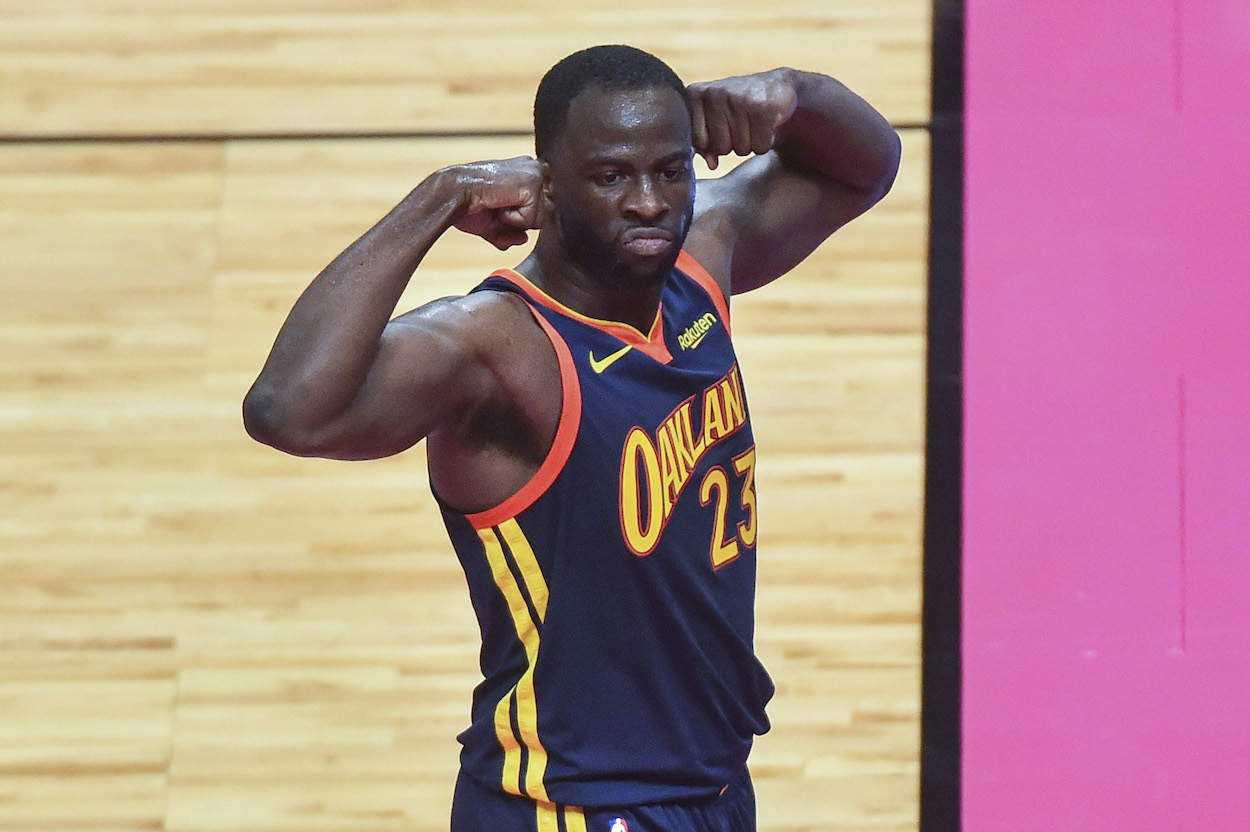 The Jazz wrapped up their first-round series against the Memphis Grizzlies with a 16-point victory on Wednesday, June 2. They then had to wait six days to play their second-round opponent, who went to Game 7 with the Dallas Mavericks.   
The Utah rust and the Clippers' momentum showed up in the first half of Game 1, where LA jumped out to a 13-point halftime lead. Jazz star guard Donovan Mitchell shook the Jazz out of their slumber in the second half, pouring in 32 of his game-high 45 points as Utah rallied to come away with a 112-109 victory.
Even with the former Louisville Cardinal's epic scoring night, the Jazz still needed a last-second block by Rudy Gobert as Marcus Morris put up a possible game-tying 3-pointer to secure the W.
Draymond Green implored Ty Lue to adjust to stop Donovan Mitchell 
The game came down to a tale of two halves for Mitchell and the Clippers' defense. In the first half, LA held the son of a New York Mets executive to 5 for 14 shooting, while in the second, Mitchell sunk 11 of his 16 shot attempts.
Clippers coach Tyronn Lue tried different defenders on Mitchell, including Kawhi Leonard. However, none of them stopped him from getting to the rim. Once he was there, there was also no rim protection. LA went small most of the game with Morris at the 5 instead of Ivica Zubac, their only decent rim defender, who played just 20 minutes.
Green tweeted out a call to action for Lue because of this, typing, "Donovan taking advantage of the clippers not having any rim protection. Looking forward to seeing T Lue adjustment."
Green and the rest of NBA fans will get to see how Lue adjusts in Game 2 on June 10, at 10 pm EST on ESPN.
Despite the loss, Draymond Green thinks the Clippers should feel good
Even though the Green wants to see "T Lue" make adjustments for Game 2, he also tweeted that he's still bullish on the Clippers. He followed up his previous tweet about Mitchell and Lue by writing, "However, if you are the clippers, you are leaving Game 1 feeling real good about yourself."
The former Michigan State Spartan didn't elaborate why the Clippers should feel good. It likely is because the loss came on a last-second play even as their most prominent stars struggled after a long, hard-fought Mavericks series.
Leonard only put up 23 points in his first outing against the Jazz after a round-one series where he averaged 32. His running mate Paul George was just plain bad. "Playoff P" shot just 23.5% from the field on 17 attempts.
It also took a heroic effort from Mitchell to win the game for the Jazz. Bojan Bogdanovic and Jordan Clarkson both chipped in with 18 points, but no one else on the team had more than 10.
If LA can get better performances from their two superstars and limit Micthell even a little bit more than they did in Game 1, the Clippers may be able to come back and win the series, just like they did in round one. This is likely why Green sounds like he's still high on them as championship contenders.
And, if anyone would know what it takes to win an NBA championship, it's Green. He's been in this spot before on his way to lifting the Larry O'BrienO'Brien Trophy three times.
Like Sportscasting on Facebook. Follow us on Twitter @sportscasting19