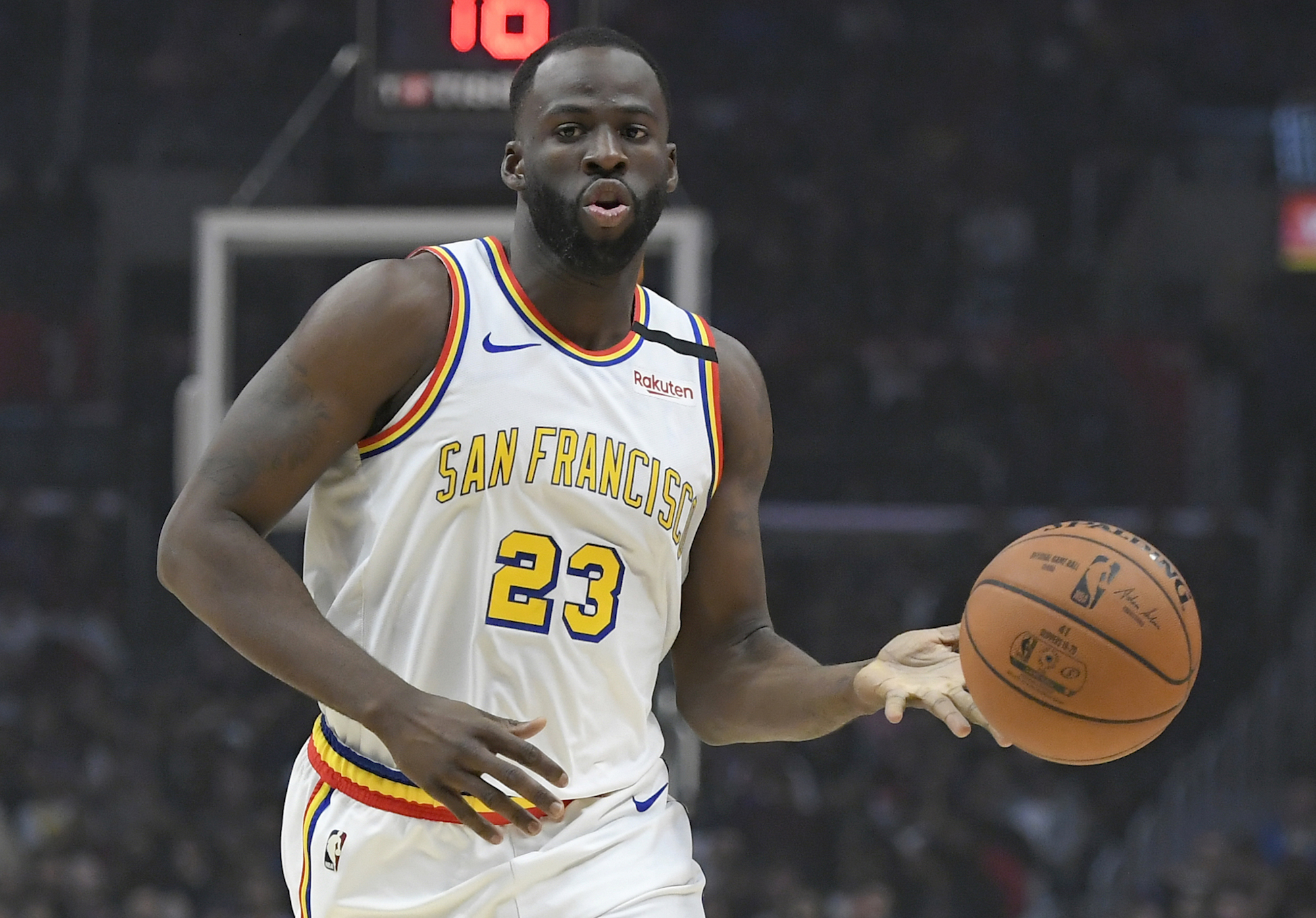 Draymond Green Didn't Vote in 2016, but He's Teaming Up With LeBron to Make Sure 2020 is a Different Story
Draymond Green sat out the 2016 election because he thought his vote didn't matter. Now, he wants to ensure that no one makes the same mistake in 2020.
While most professional athletes are supremely self-confident, Draymond Green has never been shy about sharing his opinion. The Golden State Warriors forward is a master of trash talk and has even gotten into it with the likes of Charles Barkley and Michael Jordan. During the 2016 election, however, he chose to remain silent.
Almost four years later, Draymond Green has come to regret his failure to vote. Heading into the 2020 election, he's teaming up with LeBron James and other athletes to make sure that no one makes the same mistake he did.
Draymond Green is no shrinking violet on the basketball court
When you think of the Golden State Warriors, Steph Curry and Klay Thompson are probably the first names that come to mind. Draymond Green, however, has also been a key part of the club's success.
The forward first made a name for himself at Michigan State, where he spent four years playing for the Spartans. He proved to be a versatile player, capable of doing virtually anything on the floor; as a senior, Green averaged 16.2 points, 10.6 rebounds, and 3.8 assists per outing,
On the back of that college success, the Warriors selected Green with the 35th overall pick of the 2012 NBA draft. He started his pro career on the bench, but began to make a larger impact as a sophomore; in 2014-15, however, everything changed. The forward became a starter and made an impact at both ends of the floor. He proved to be a key part of Golden State's first title run.
Since then, Green has remained a key part of the Golden State Warriors. While there have been a few cheap shots along the way, the forward's versatility and ability to shoot, defend, and do virtually anything else on the court can't be overlooked.
Failing to vote in 2016
Given Draymond Green's star status and penchant for trash talk, it's hard to imagine the forward failing to share his opinion. In 2016, however, that's exactly what happened.
"I didn't vote because I was just thinking our vote don't matter," Green told William C. Rhoden of The Undefeated. "We've seen several people in the popular vote did not win. So, our vote don't matter."
As the results rolled in, however, Green came to realize the error of his ways. After Hillary Clinton lost the state of Michigan by less than 10,000 votes, the Warriors forward decided that every vote, including his, matters.
"When you look at the voting numbers, a lot of young people didn't turn out, myself being one of them and especially a lot of young African American people," Green continued. "And it's taken me to get educated to understand how important it is for us to exercise our right to vote and not listen to the garbage that's being put out there and giving us all the false reasons that we can't vote."
Draymond Green is teaming up with LeBron James to make sure you vote
With the 2020 election rapidly approaching, Draymond Green wants to ensure that everyone knows the importance of their vote. He isn't making the effort alone, though.
Green has teamed up with LeBron James and countless other athletes on the More than a Vote initiative. As explained by the New York Times, the effort preaches the importance of voting, in addition to fighting against voter suppression. "Yes, we want you to go out and vote, but we're also going to give you the tutorial," James explained. "We're going to give you the background of how to vote and what they're trying to do, the other side, to stop you from voting."
For Draymond Green, however, the effort is personal. As someone who sat on the sidelines in 2016, he wants to make sure no one makes the same mistake he did.
"We want to use our platforms to help spread knowledge, to help everyone in our community that looks up to us, that watches us, have a better understanding of why it's necessary that they get out and vote," he told Rhoden. "Like I said, a bunch of us and myself included in that group, we're all guilty of the same thing. It's not that my thoughts were any different than anyone else's. We're all guilty of the same thing."
Stats courtesy of Sports-Reference and Basketball-Reference