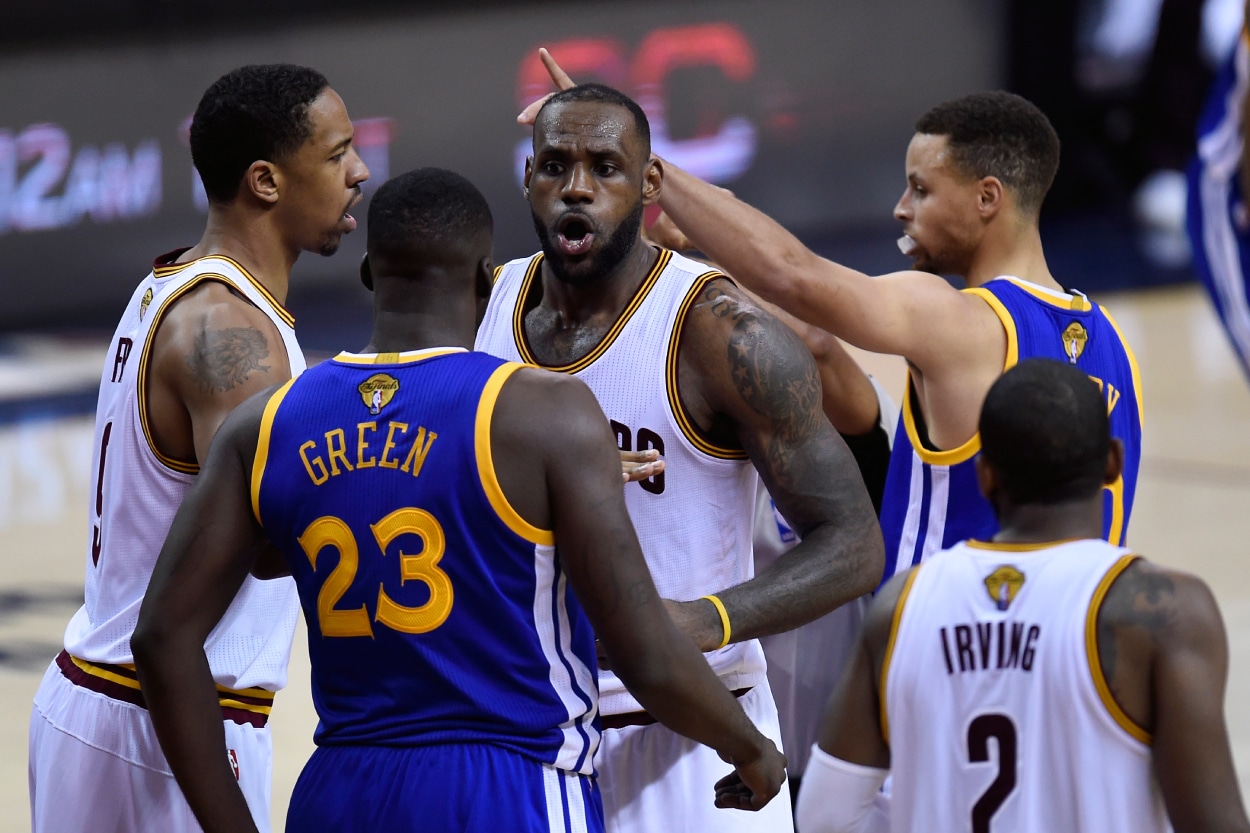 Draymond Green's Latest Quote Reveals Ruthlessness of Warriors-Cavaliers Rivalry
Boston Celtics fans are ruthless. However, Draymond Green doesn't think they're as bad as Cleveland Cavaliers fans, which shows the intensity of the Cavs-Golden State Warriors rivalry.
It appears Boston Celtics fans have hurt the Golden State Warriors' feelings.
Klay Thompson voiced his disapproval of the Celtics faithful "dropping F-bombs" in front of kids during the Dubs' Game 3 NBA Finals loss this week, as did Draymond Green's wife. Head coach Steve Kerr also gave a sarcastic response to a question about the crowd.
However, the behavior wasn't that bad, according to Draymond himself. In fact, he thinks Cleveland Cavaliers fans are more ruthless, proving just how heated of a rivalry the Warriors had with the Cavs.
Draymond Green said Cleveland's fans are louder than Boston's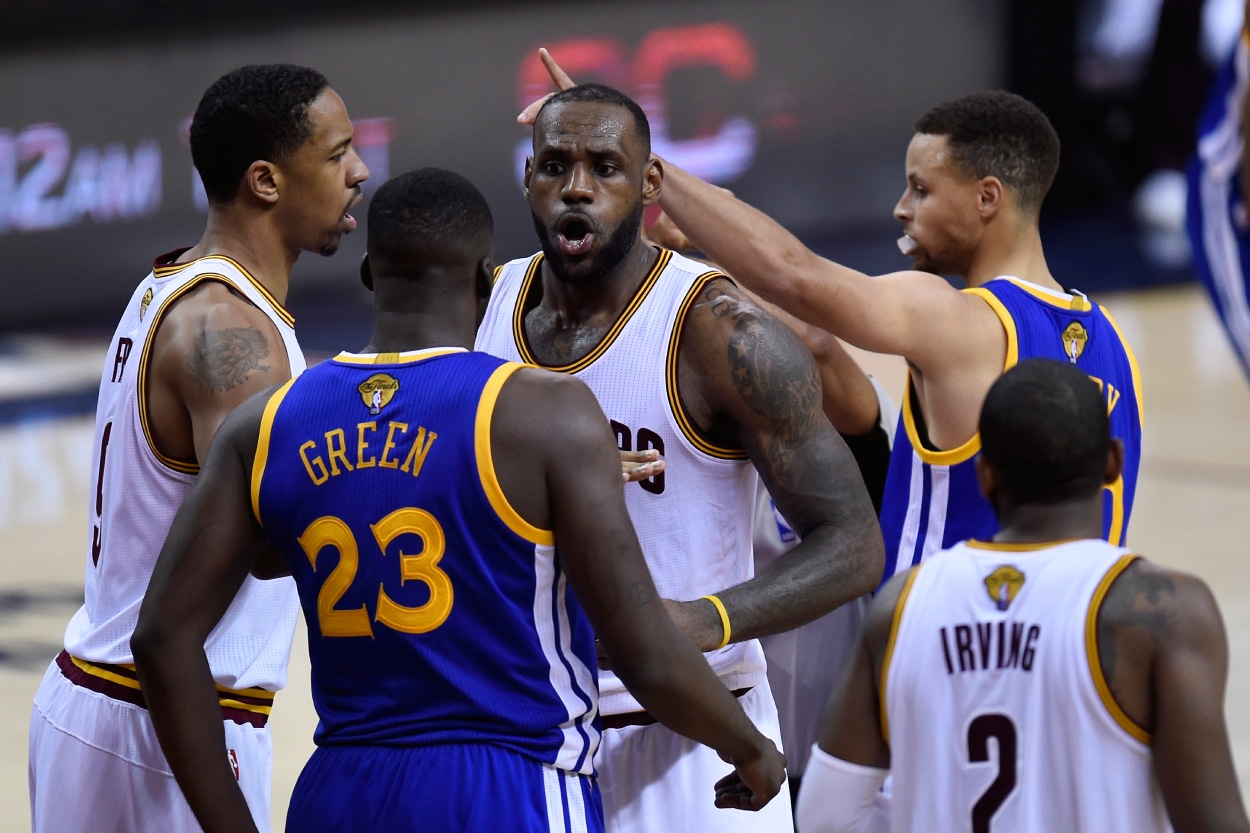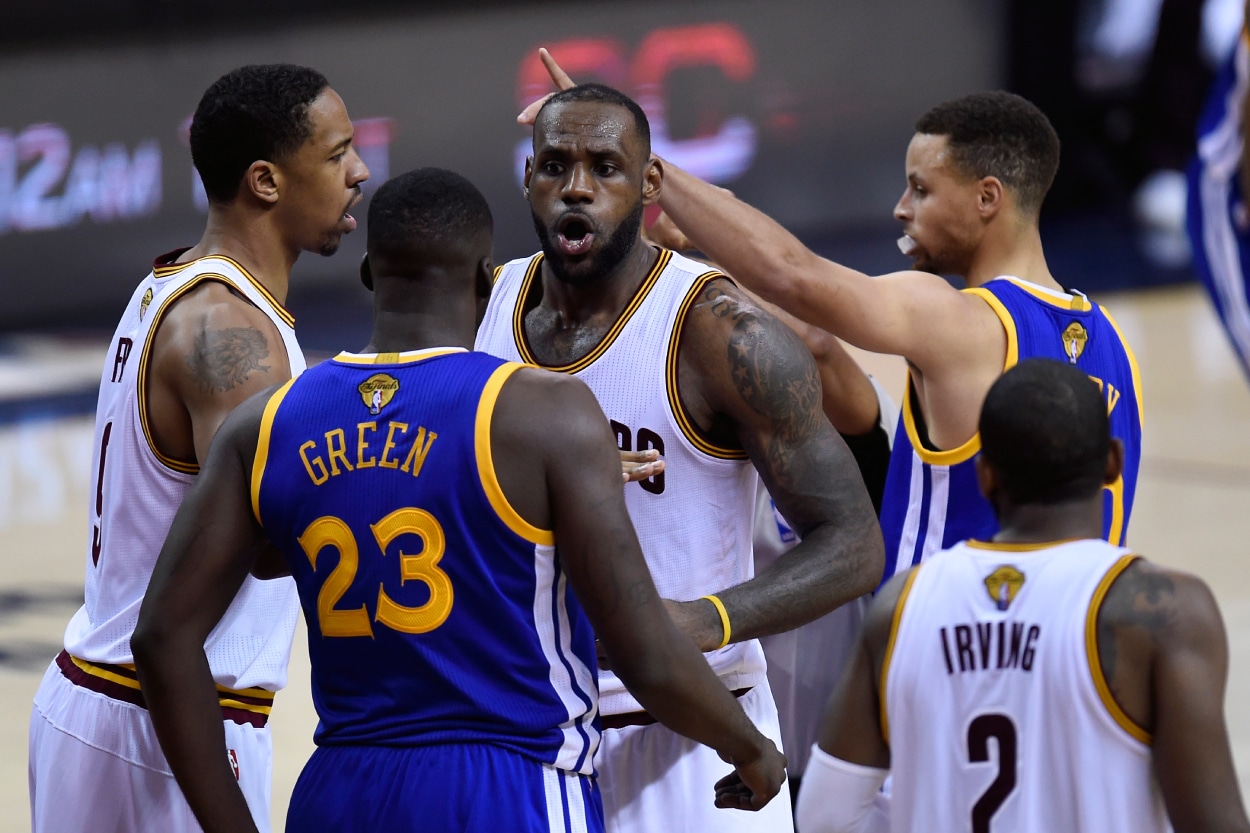 Unlike various members of his team, Draymond Green hasn't seemed too bothered by Celtics fans throughout this year's NBA Finals thus far.
"I'm from Saginaw, Michigan," Green said, per ESPN's Andscape. "There are a lot rougher things that goes on in my life than fans yelling. It is what it is. They ain't yelling at nobody who doesn't matter. They must know what the world knows."
He then went on to explain how the crowds in Boston aren't even as bad as they were in Cleveland.
"I really don't pay attention to what they say," Green said. "But the loudness of it … I haven't heard it louder than in Cleveland. … Cleveland was way louder and [the fans] also say something. Cleveland people are more reckless and ruthless."
Perhaps Green was throwing shade at Boston fans, or maybe he really meant what he said. Either way, it proves just how heated the rivalry was between the Warriors and Cavs.
The Warriors-Cavs rivalry was one of the best in NBA history
Draymond's comments proved one thing: He didn't like Cavaliers fans, and they didn't like him.
Cleveland played Golden State in four straight NBA Finals between 2015 and 2018. The Warriors won the first meeting, but the Cavaliers didn't have Kyrie Irving nor Kevin Love due to injuries. The Cavs, led by LeBron James, then beat the 73-win Dubs in seven games in the 2016 Finals after initially trailing 3-1 in the series.
However, the rivalry went beyond the fans.
Green received a suspension for Game 5 in 2016 after getting into an altercation with LeBron James (it resulted in his fourth flagrant foul point). Klay Thompson then threw shade at James for the way in which he reacted to Green's trash talk, saying, "It's a man's league … I guess his feelings just got hurt."
During Game 6, James exchanged words with Stephen Curry following a massive block on the two-time reigning MVP. And months after the series, LeBron's Halloween party reportedly trolled the Warriors in multiple ways, even supposedly serving tombstone cookies with their names on them.
The Warriors and Cavs were on track to have a heated rivalry for years, but Kevin Durant's arrival to the Bay in the summer of 2016 disrupted the competitive balance of the entire league. Golden State then dominated the next two Finals meetings against Cleveland.
There are plenty of storylines in the 2022 NBA Finals, and the series is starting to get chippy. But nothing compares to the drama between the Cavs and Warriors. It was one of the most heated rivalries in league history.