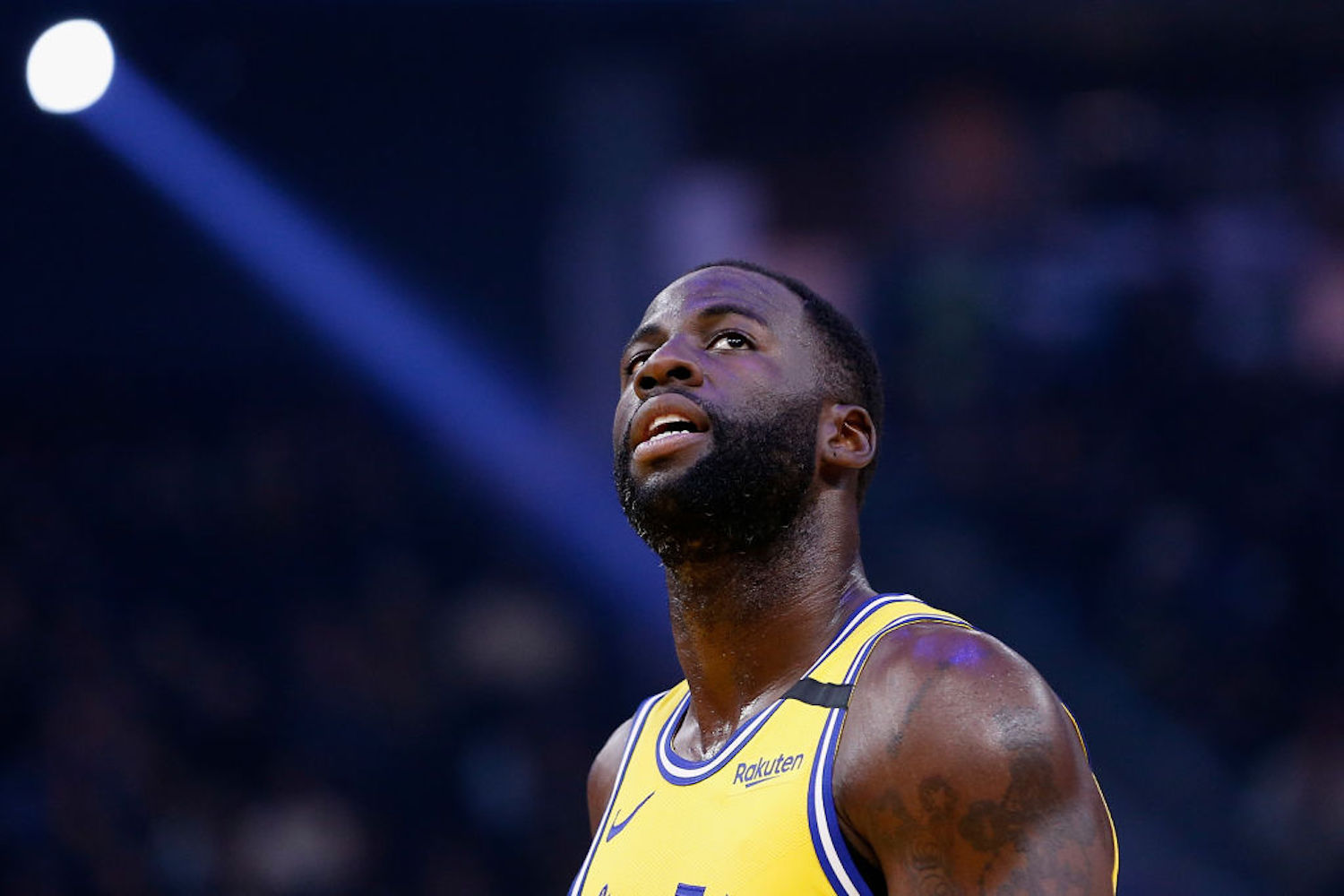 Draymond Green Sends a Passionate Message About 'Shameful' Washington, D.C. Protests
Draymond Green is always one to speak his mind, and he had a passionate message for the protesters in Washington, D.C. on Wednesday.
The Golden State Warriors played a basketball game against the Los Angeles Clippers on Wednesday night, but you wouldn't know it from Draymond Green's impassioned speech in his postgame press conference. It was hard for Green to concentrate on basketball a mere hours after American citizens attacked the U.S. Capitol in Washington, D.C. and breached the walls in an act of defiance against the presidential election results.
Green's emotional plea on Wednesday proved that NBA players will never just shut up and dribble. And quite honestly, they shouldn't.
The Wednesday protests in Washington, D.C. affected the NBA community
On Wednesday afternoon, as congressmen and women gathered in the Capitol to finalize the electoral count and confirm the new President of the United States, protestors broke into and swarmed the building in rage. The infiltrators perused the hallways and moseyed around the Senate floor with shockingly little resistance.
The Capitol was eventually cleared by law enforcement, but not before a woman was shot and killed inside the building. Many others were injured.
A few hours later, NBA players suited up to play a full slate of games in what now seemed like an inconsequential night of basketball. Some teams contemplated postponing their games. Others released joint statements condemning the events from earlier that day. The rest kneeled in solidarity.
But Draymond Green of the Golden State Warriors couldn't remain silent.
Draymond Green sends a passionate message about Washington D.C. protests
After the Warriors lost to the Clippers in the nightcap of a somber NBA Wednesday night, Draymond Green didn't hold back his thoughts on the day's events.
"The policing system was built against Black people, Black and Brown people," Green said. "That's the reason someone can walk or run or bust their way through into the Speaker of the House's office and put their feet on the desk like they're sitting at home on their couch and nothing happens. Stop calling those people protestors. They're terrorists. They're not protestors. Protestors is what you saw when we saw 500 National Guard members standing on those same steps when there were Black and Brown people saying, 'We want to be treated equally.' That's a protest. Storming into a building and busting out windows and carrying podiums and all of this other stuff, that's not a protest. That's a terrorist attack. So stop describing those people the same way you describe someone who's just standing there making a chant and saying, 'We want justice, we want peace.' Stop using the same words. It's disrespectful. It's ridiculous. It's shameful to keep calling them protestors."
"They're not f—— protestors," Green continued. "They're f—— terrorists."
Draymond Green paints a grim picture of America today
Green went on to compare the Wednesday protests to similar ones from a few months back. He painted a grim picture of our country in the process.
"It's baffling to see the reaction that the law enforcement had and whoever else was involved from an authoritarian standpoint to see the National Guard standing on those same steps when there was a peaceful protest and now to see a terrorist attack and there was no National Guard," Green said. "It just goes to show you where this country is and where this country has always been and probably where it's going to stay, to be quite honest. Nothing's changed. I think through social media and all of these different things we have at our fingertips today, we're more aware of things. But nothing has changed. This is the same America that it's been. It's no different."