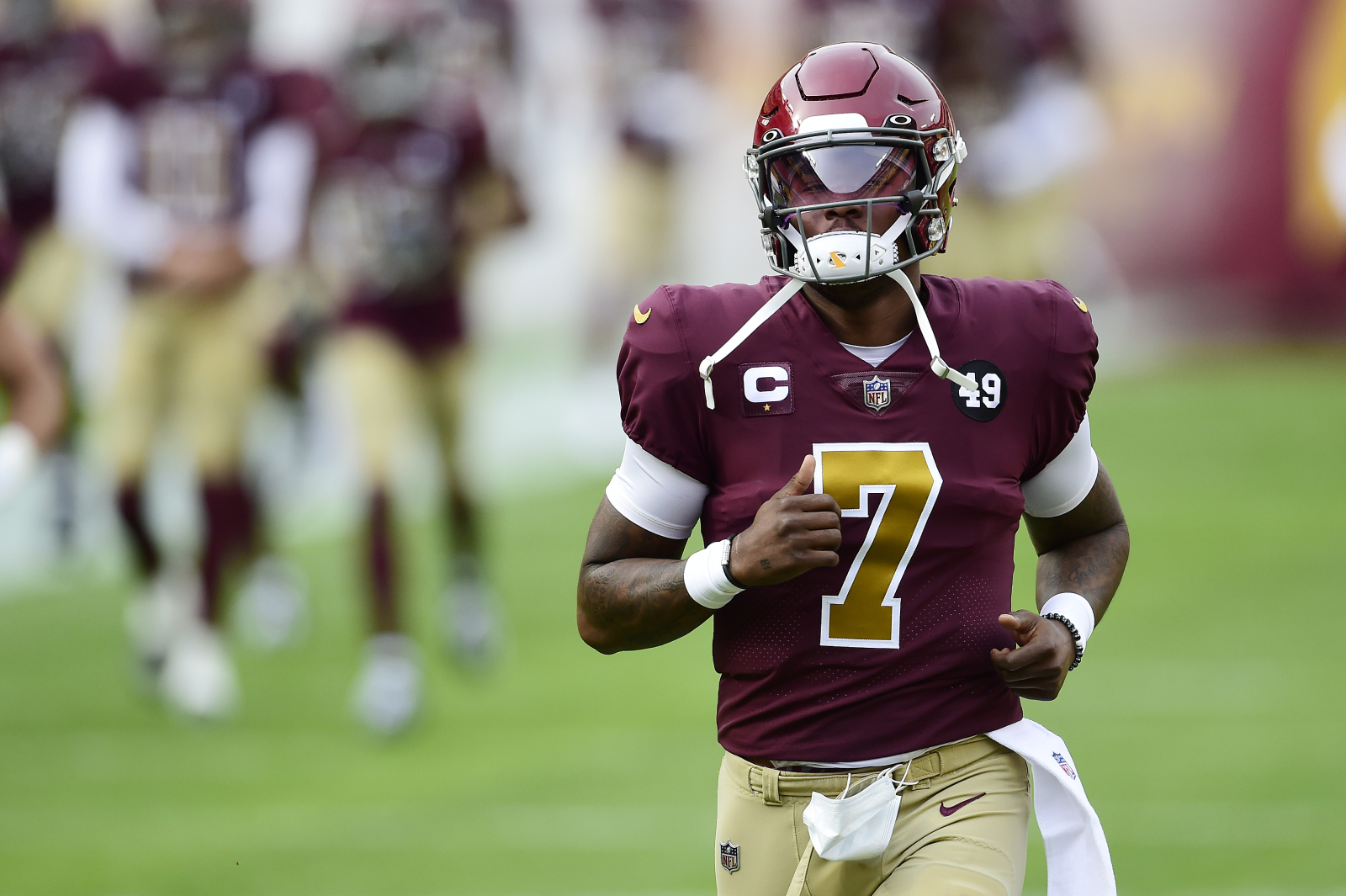 Dwayne Haskins Once Admitted That He 'Couldn't Stand' Joe Burrow While at Ohio State
Dwayne Haskins and Joe Burrow battled for the starting QB spot at Ohio State. Haskins, though, later admitted they couldn't stand each other.
Dwayne Haskins has had a completely different start to his NFL career with the Washington Football Team than Joe Burrow has had with the Cincinnati Bengals. However, in college, both Haskins and Burrow were dominant quarterbacks. They both even played for the same school at one point, too, as Burrow started his career with the Ohio State Buckeyes before transferring to LSU and becoming a star. Things weren't always great between the two of them, though. In fact, Haskins even admitted that he and Burrow couldn't stand each other.
Dwayne Haskins and Joe Burrow battled for a starting spot at Ohio State
J.T. Barrett led the Ohio State Buckeyes to a lot of success while he was the quarterback there from 2014 through 2017. However, after his senior season in 2017, the Buckeyes needed to find a new quarterback for the 2018 season.
Joe Burrow had been at Ohio State since 2015, as he redshirted during that season. He then only appeared in five games in each of the 2016 and 2017 seasons. Burrow completed 22-of-28 passes in 2016 for the Buckeyes. He threw for 226 yards, two touchdowns, and no interceptions. He then only threw 11 passes in 2017, completing seven of them for 61 yards.
Dwayne Haskins, on the other hand, was a redshirt during the 2016 season. In 2017 at Ohio State, though, he appeared in eight games and completed 40-of-57 passes for 565 yards, four touchdowns, and one interception.
Both Burrow and Haskins proved to have a ton of potential, which led to them battling for the starting quarterback spot at Ohio State for the 2018 season. As you probably know, Haskins won the battle, and Burrow then transferred to LSU.
Dwayne Haskins admitted that they 'couldn't stand each other'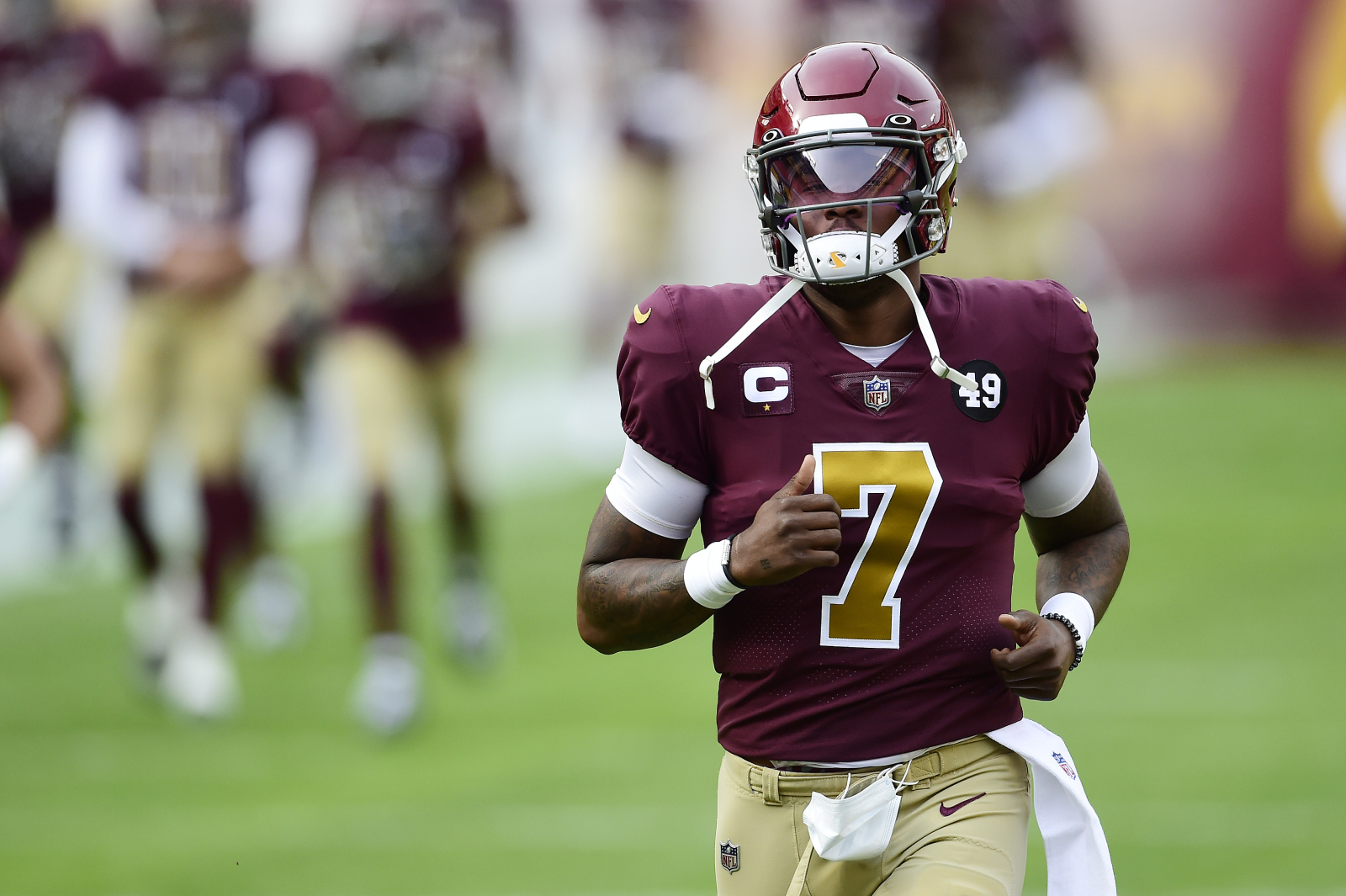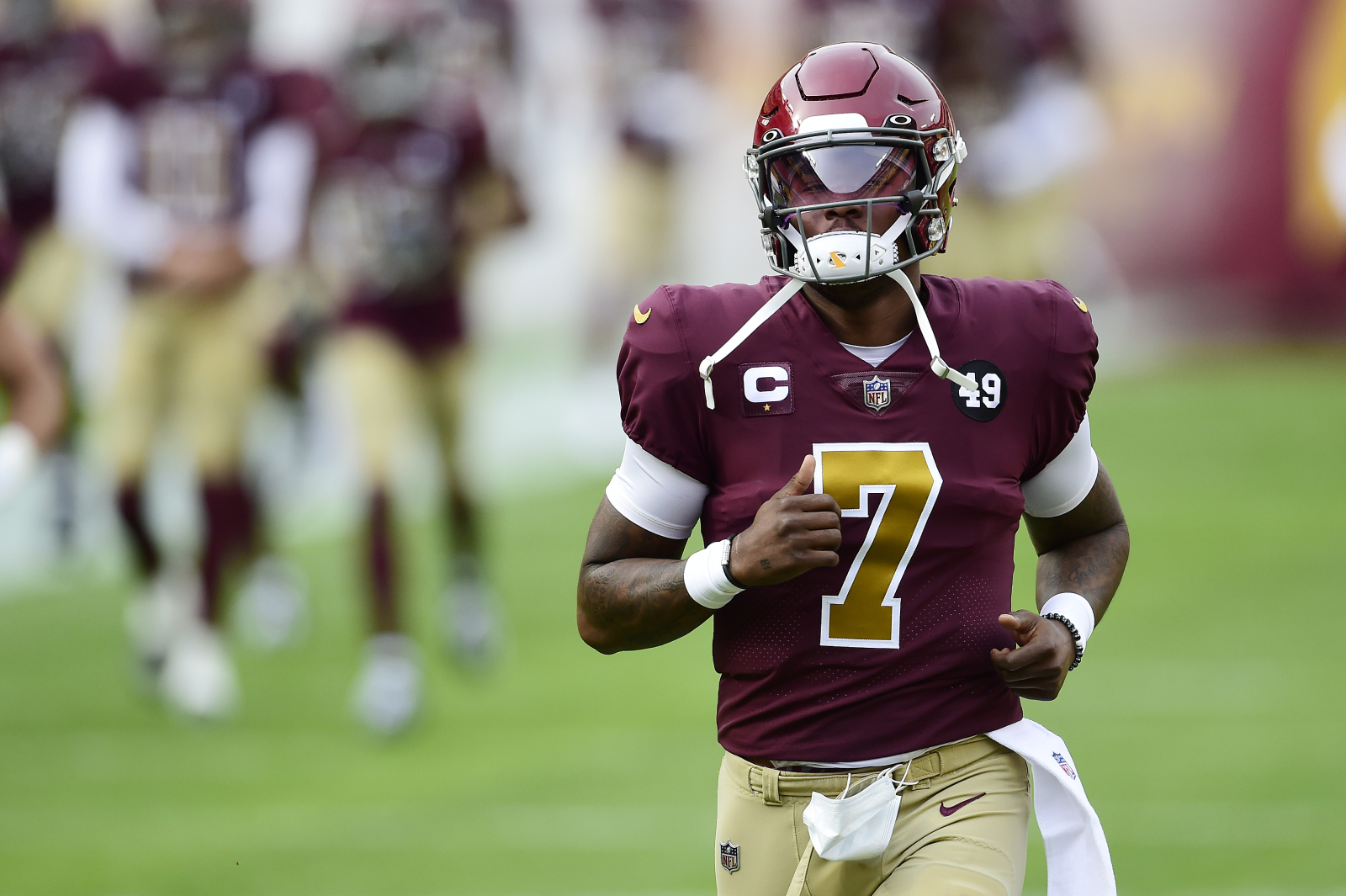 Both quarterbacks ended up finding great success in college. However, for a period of time, Haskins and Burrow did not like each other.
"I love Joe, but during that battle, for almost two years, me and Joe couldn't stand each other," Haskins said during a FOX Sports interview in August 2020, according to CBS Sports. "It was just, every day, whether it was winter workouts, or we had to do mat drills … it was gritty. Or, it was [at] practice, and me and him were trying to get in front of each other and get a rep to throw with one of the starting receivers. It was always this heated competition, but we knew we got the best out of each other. We always made each other better."
It appears that once the competition was over, though, the two quarterbacks had a different type of relationship.
"He said he wanted to go to LSU," Haskins said. "I said, 'Do your thing. We believe in you.' We still talk to this day. I was very proud of what he did last year. … It's just great watching people achieve their dreams despite the route they take."
He and Joe Burrow were stars in college
Both quarterbacks ended up having stellar seasons in their college careers. Haskins broke multiple Ohio State passing records in 2018, as he threw for 4,831 yards, 50 touchdowns, and eight interceptions in 2018. He also led Ohio State to a 13-1 record that season and finished third in the Heisman Trophy voting.
Burrow, on the other hand, threw for 5,671 yards, 60 touchdowns, and six interceptions in 2019 at LSU. This led to him winning the Heisman Trophy, and he led LSU to a national championship.
After their college careers, both quarterbacks also became first round draft picks. Haskins went No. 15 overall to the Washington Football Team in 2019, while Burrow went No. 1 overall to the Cincinnati Bengals in 2020.
Everything ultimately worked out for Haskins and Burrow (at least at the collegiate level). That quarterback room at Ohio State was absolutely stacked at one point, though.
Stats courtesy of Sports Reference