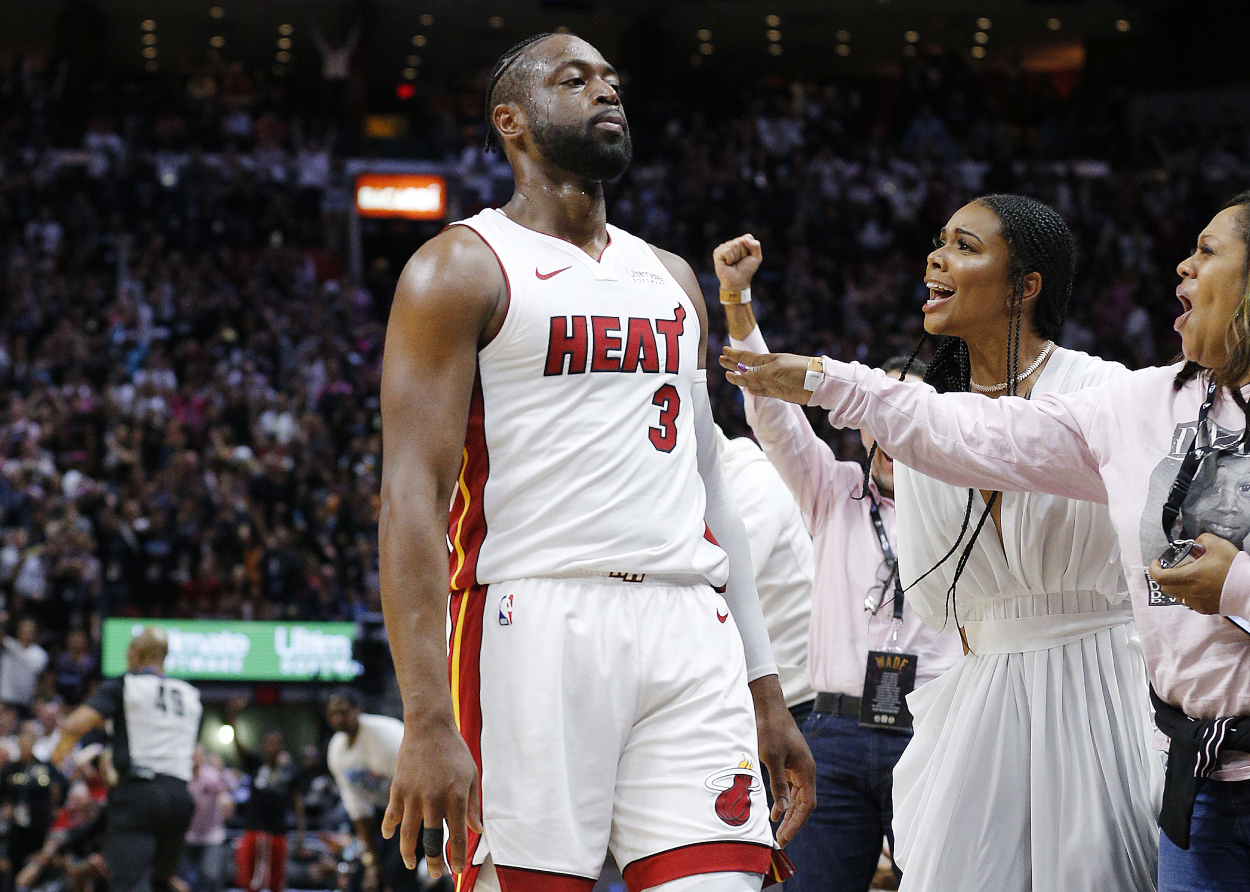 Dwyane Wade's Wife Gabrielle Union Delivers a Passionate, Profanity-Laced Breakdown of Why the Big 3 Heat Teams 'Changed the NBA' Forever: 'It Made the NBA Sexy Again'
Gabrielle Union had a front-row seat to the iconic LeBron James, Dwyane Wade, and Chris Bosh Miami Heat teams that dominated the league for four consecutive years and brought unparalleled excitement to the game of basketball. And in a recent podcast appearance, she revealed why they "changed the NBA" forever.
The NBA has had some pretty legendary eras throughout its history, but maybe the most iconic since the Michael Jordan-Chicago Bulls days was when LeBron James, Dwyane Wade, and Chris Bosh formed their Big Three on the Miami Heat.
If you were a basketball fan during those years, you likely either hated or loved the Heat. There was no in-between. But how was it for someone who had a front-row seat to all the action? Wade's wife, Gabrielle Union, recently looked back at those days, and she gave a profanity-laced breakdown of why those Heat teams "changed the NBA" forever.
Gabrielle Union loved the Miami Heat's Big Three era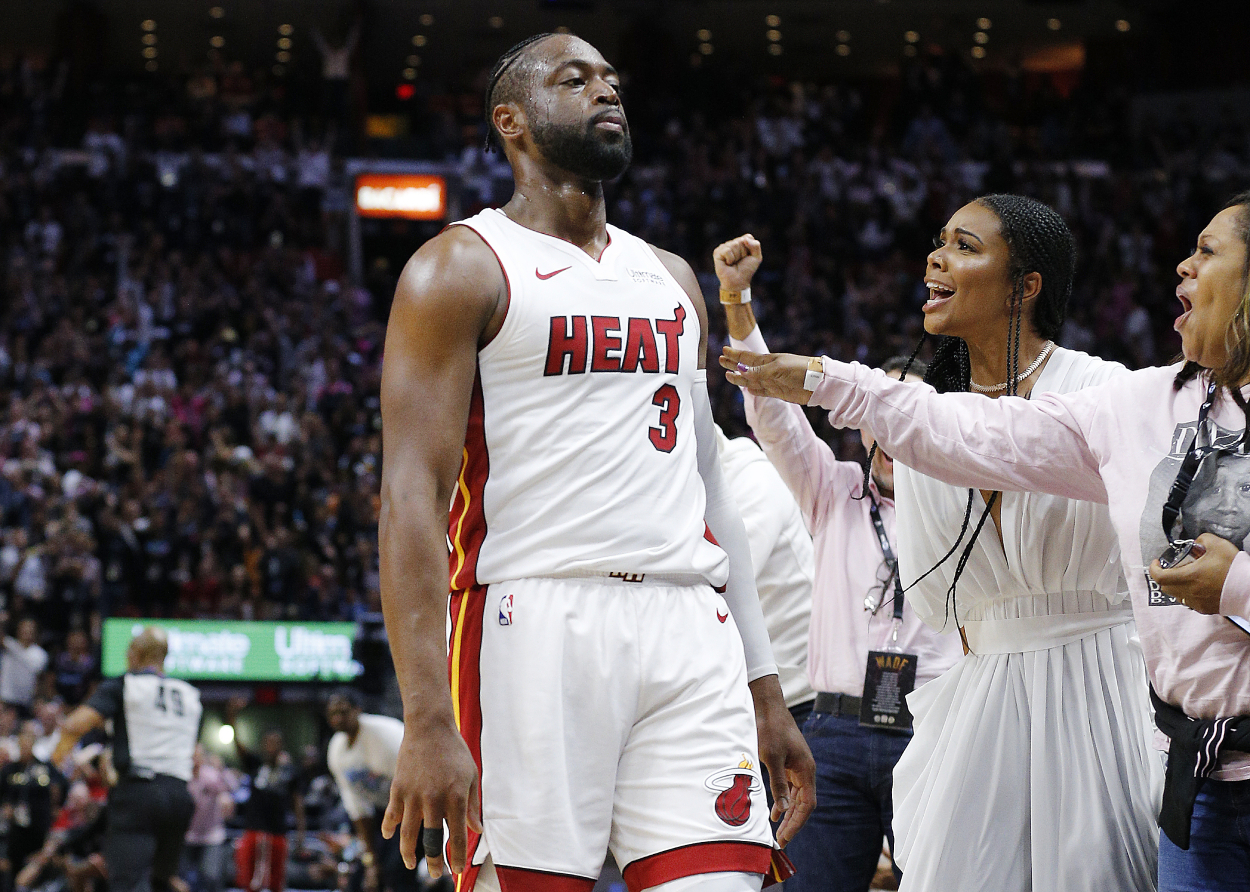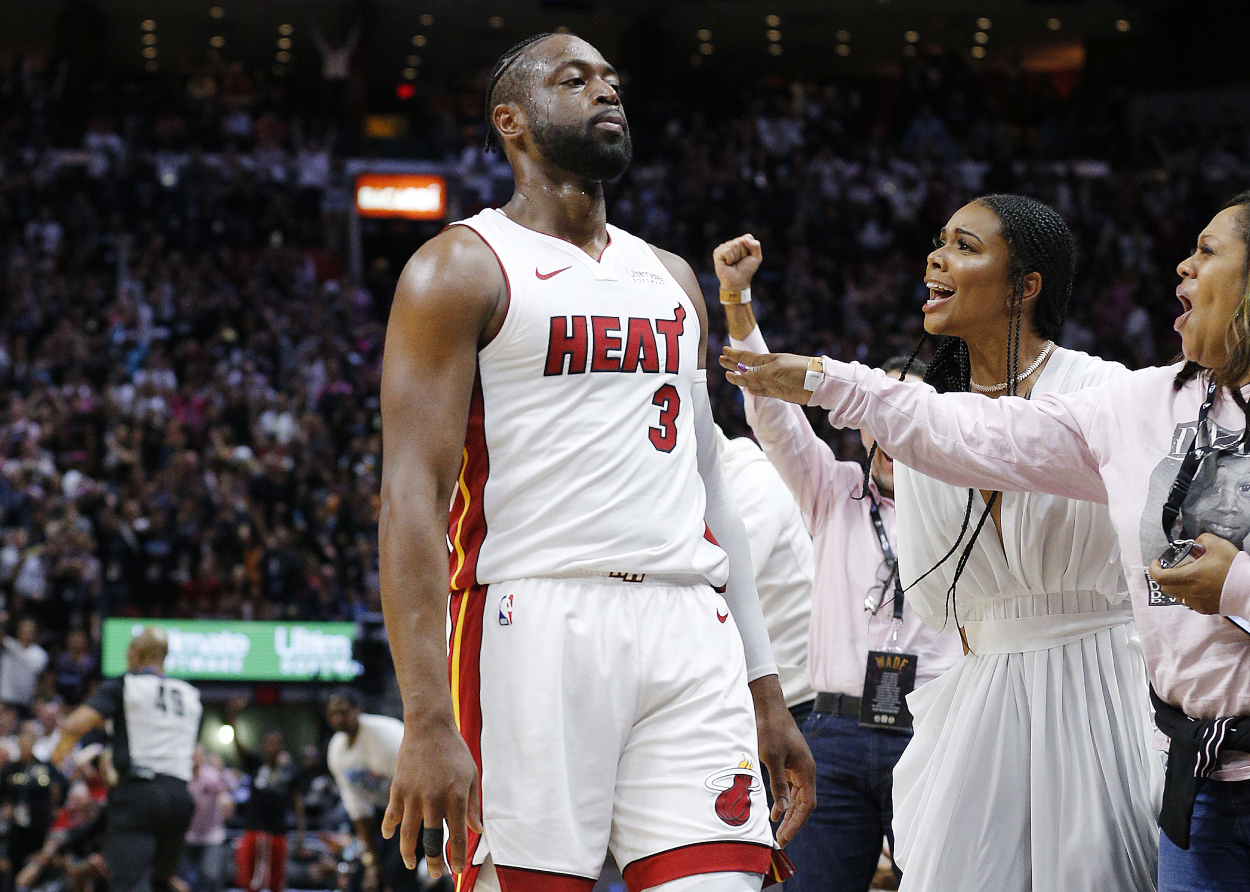 The NBA landscape changed entirely in 2010 when three of the league's best players, LeBron James, Dwyane Wade, and Chris Bosh, teamed up on the Heat. Miami then had tremendous success over the next four years, going to four consecutive NBA Finals and winning two championships.
Right before the three stars teamed up, though, Gabrielle Union began dating Wade. They started seeing each other in 2009 and got married in 2014, according to People, which means the actress had a behind-the-scenes view of essentially the entire Big Three era.
And she loved every second of it.
"As a sports fan: I loved it," Union said on the Oct. 13 episode of JJ Redick's The Old Man and the Three podcast. "I'm not one of those old school purists who was like, 'I suffered. I never won s*** because I couldn't f***ing move due to the Collective Bargaining Agreement. Rah, f*** you.' Yeah, I'm not that. As a fan of all of these powerful Black men figuring this out on their own and turning the NBA on its f***ing head, I was here for that f***ing flex move."
Gabrielle Union discussed what made the Miami Heat so iconic
The Heat changed the league tremendously. Union noted that the Big Three's decision to team up together gave players power they had never had before, and it has since provided other stars a blueprint to follow.
"It just changed the NBA," she said on Redick's podcast. "…It became a blueprint. And now those AAU relationships, the camps, all those relationships are coming into play now."
But those squads were also iconic because of the unparalleled excitement they brought to the league.
"They're living the f***ing life (in Miami), and they're winning — it made the NBA sexy again," she said. "We hadn't had that kind of interest, good or bad, really since Showtime."
Union continued later on in the episode: "It just felt like Angels in the Outfield. … Like the game when Ray [Allen], we thought it was over (Game 6 of the 2013 NBA Finals), and Chris tapped it to the f***ing GOAT in the corner and saved the season and kept us alive: That s*** felt like something out of a Disney movie."
And just like Hollywood movies, the stars were almost always at the games for support.
"Just like beautiful people, all of the celebrities from around the world that came out and just became these fans; it was just awesome to see and be a part of," Union said.
LeBron James, Dwyane Wade, and Chris Bosh's Heat squad wasn't the first NBA superteam
Although the Heat's Big Three gave players unprecedented power, Miami wasn't the first superteam the league had ever seen, and Union made sure to point that out.
"I was also here for when [Kevin Garnett] and Paul [Pierce] and [Rajon] Rondo and Ray [Allen] all came together, even though they don't want to admit it that they kicked that b*** off," she said on the podcast. "There's been superteams before; it wasn't in this era with this platform, and with social media and sports talk radio 24/7 — it's different. And how you look at it is different. And the whole 'built not bought,' — whatever. 'Boring' is what it says to me. You built it. Did anyone come? … Give me a bought team, I don't give a s***."
Those Heat teams were iconic for many reasons. They were essentially the first superteam built by players instead of front office executives, and their decision to join forces has since launched a player empowerment movement. But they also won, and they won a lot, which brought all the stars to their games and created an atmosphere no NBA team has matched since.
Those Heat squads were some of the most legendary teams of all time, and as Union put it ever so nicely: They "made the NBA sexy again."
Like Sportscasting on Facebook. Follow us on Twitter @sportscasting19.