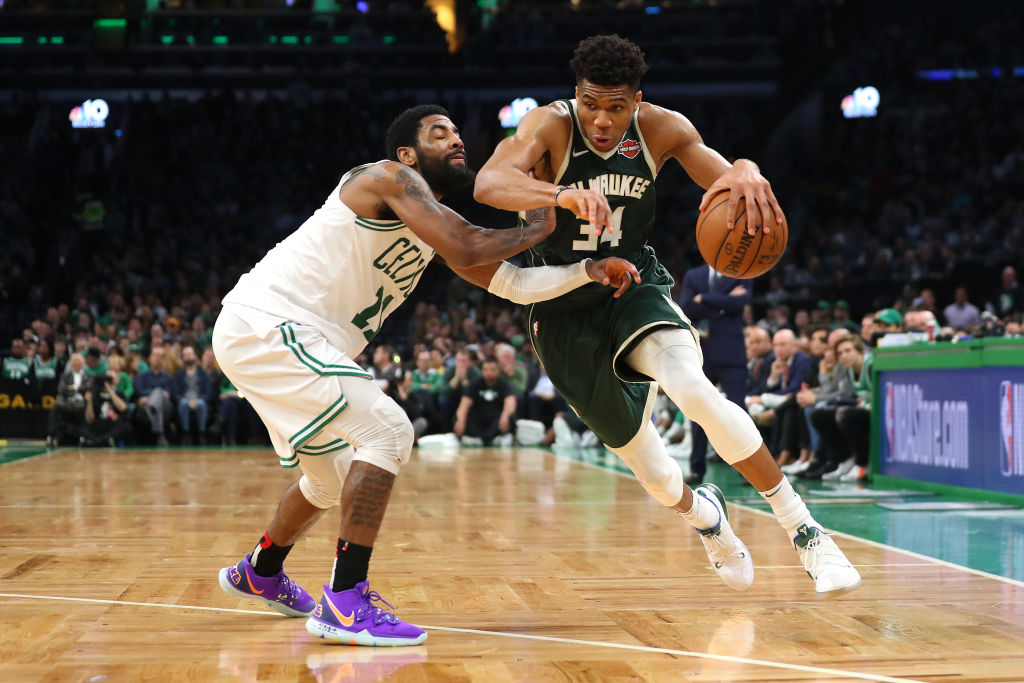 NBA: Why the Eastern Conference Semifinals are Crucial for Bucks, Celtics, Raptors, 76ers
The top four seeds made the Eastern Conference semifinals in the NBA playoffs, and keeping the postseason going is crucial for all of them.
The Eastern Conference semifinals in the NBA playoffs have been very entertaining in 2019 compared to recent years. Until he left for Los Angeles, it was a foregone conclusion that LeBron James was coming out of the East, and it simply felt like other teams were just playing things out to be another stepping stone on his way to the NBA Finals. When LeBron James headed west, it opened up the door for all the other contenders in the conference.

Now, the top four seeds all made it to the Eastern Conference semifinals. However, extending their playoff runs aren't the only thing the Boston Celtics, Milwaukee Bucks, Philadelphia 76ers, and Toronto Raptors have to worry about. Their performances could have ramifications on the future of each team. Let's take a look at what's at stake for each team in the Eastern Conference semifinals.
Milwaukee Bucks
Milwaukee has never been the top free agent destination in the NBA. Whether it's the lack of success for the franchise or the perceived notion of the community, it will be hard for the Bucks to sign any big-time free agents to a long-term deal.

However, Giannis Antetokounmpo could be the NBA MVP this season. His win could entice free agents to sign there, but a deep playoff run might be more appealing to free agents.

Unless the Bucks extend their playoff run past the Eastern Conference semifinals, they may have to settle on re-signing Khris Middleton to a max deal, which is something they would likely not want to do. If Milwaukee can somehow sign one of the big free agents, however, expect the potential for this team to rise even higher.

Toronto Raptors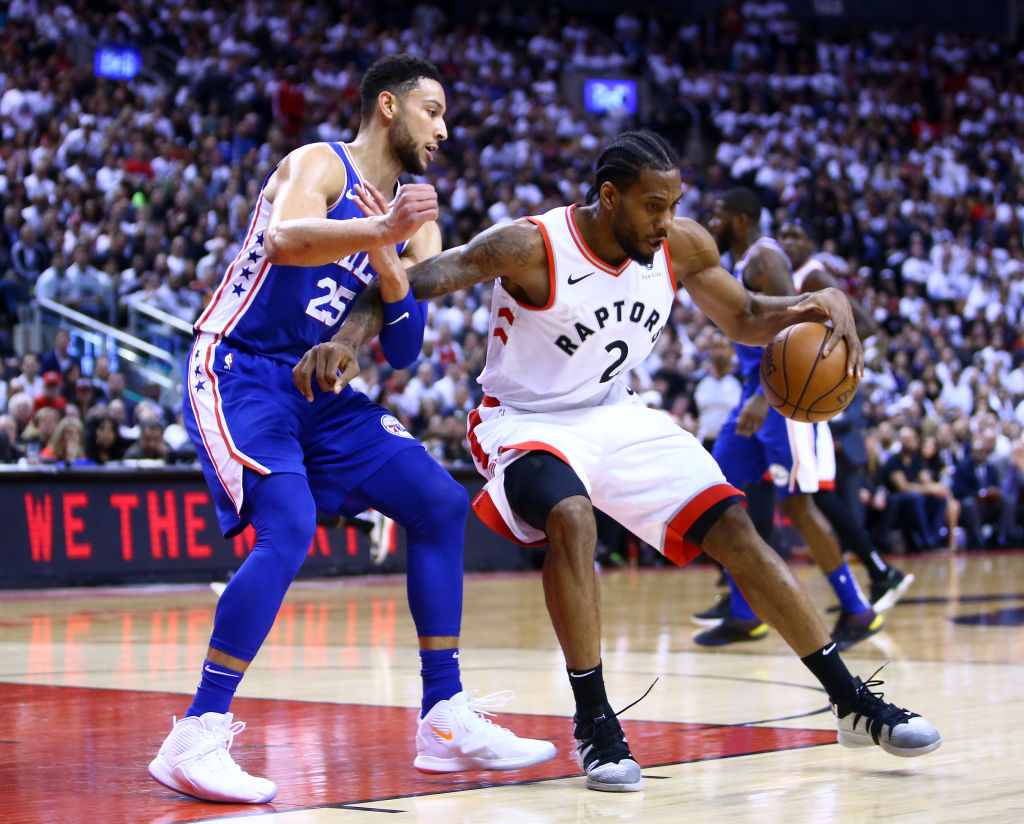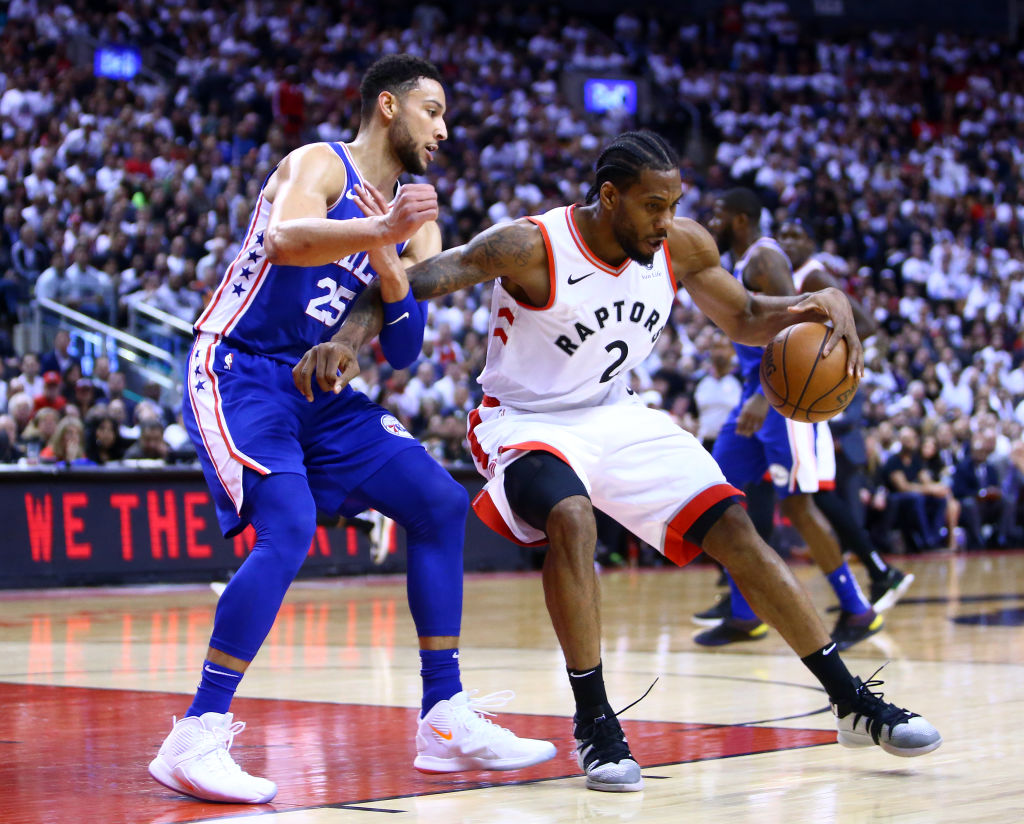 After trading star DeMar DeRozan to San Antonio for two-way stud Kawhi Leonard, the Raptors knew they needed to do everything in their power to get Leonard to resign with them. When healthy, Leonard is easily a top-five player in the NBA, and he put up excellent numbers while leading Toronto to the No. 2 seed in the East.

The Raptors can offer Leonard a max contract, but if they don't get out of the second round, would he want to stay? The speculation is he will end up in Los Angeles during free agency, so unless the Raptors can win the NBA championship, it looks like Leonard will be gone and a rebuild will be in order.

Philadelphia 76ers
Anything short of an NBA finals appearance should be considered an utter failure for the 76ers. Two regular-season trades to bring in Jimmy Butler and Tobias Harris put Philly in a win-now mode. There's no telling how healthy Joel Embiid will be over the next three to five years, so we completely understand why they made these moves now.

The problem is, the Sixers will have to exceed the luxury tax if they want to resign Butler and Harris. Would that big four be enough to bring a basketball championship to Philadelphia? If they can get to the NBA Finals, or even the Eastern Conference finals, then it might signal to Butler and Harris that they should resign and make another run at a title next season. If they get bumped in the semifinals, then one or both of them could move on during free agency.

Boston Celtics
One could look at this playoff run in two different ways. It could be a way to entice Kyrie Irving to stay in Boston and re-sign with the Celtics. Or it could be viewed as a way to impress New Orleans enough with a few pieces of their roster to trade for Anthony Davis.

The Celtics can put together a better deal on paper than the Lakers to acquire Davis, but Celtics President Danny Ainge isn't about to give away anything easily. Boston could stay in the hunt in the East if Irving resigns and then trade Jaylen Brown, Gordon Hayward, Terry Rozier, and a few first round picks for Davis. A lineup that includes Irving, Jayson Tatum, Al Horford, and Davis would definitely be a top team in the East next season.

Boston's season-long struggles popped up in the semifinals and they're in danger of being eliminated by Milwaukee. If the Celtics get bounced by the Bucks, it's all but certain Irving will be headed out of town during free agency.