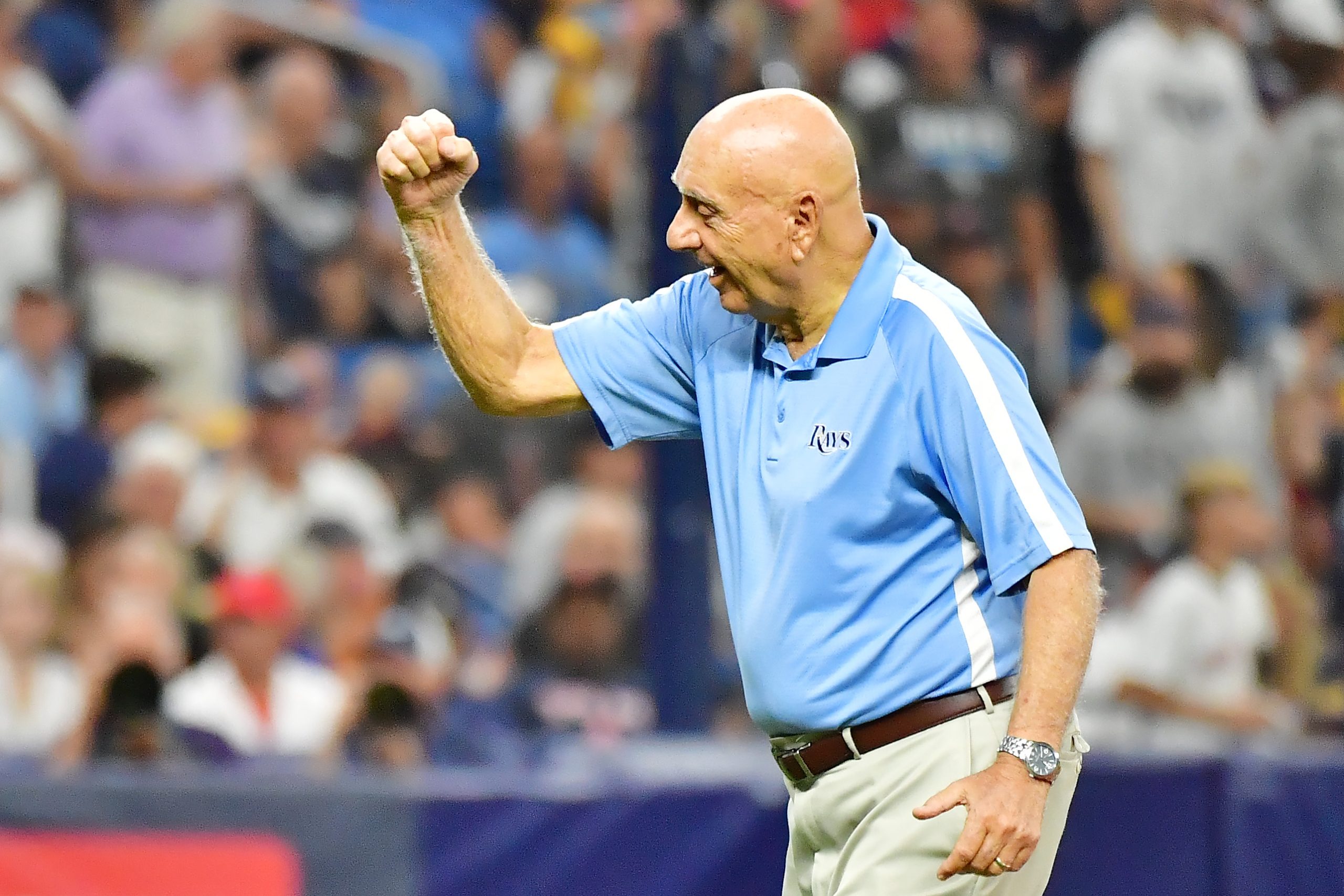 Emotional Dick Vitale Has 2 Things He Hopes People Will Do for Him During His Latest Bout With Cancer
Dick Vitale said he hopes people will do two things for him if they see him.
Dick Vitale considers himself lucky. At first glance, it's a strange take since he was just diagnosed with a form of cancer for the second time in a few months. He has lymphoma. He says he's lucky.
That's Vitale for you — ever the optimist. The legendary college basketball analyst and former coach has a positive outlook despite the news. He did get emotional when discussing his recent diagnosis, saying he'd like people to do two things for him if they run into him.
Dick Vitale delivered an important message in August after his personal cancer story
In August, Vitale had a three-word message after dealing with his own cancer scare: Don't waste time. He emphasized the importance of early detection. On June 28, he had surgery to have a growth removed from above his nose. All the cancer cells were removed and nothing had spread, according to his August piece in ESPN Front Row.
"Luckily, I took care of it when I did and I can't stress enough that you all should do the same," Vitale wrote. "That's how I'm going to achieve my goal of sitting courtside calling a game when I'm 100 years old!"
He had four additional procedures to sew up the area on his face. In typical Vitale fashion, he found humor.
"We all know I'm never going to look like Tom Cruise," he said. "I've got no hair on my dome and I've got a body by linguini."
Then he got serious.
"My friends, I'll end where I started," he said in the piece. "Take care of you. If you see or feel something, even if it's not bothering you or infected, get it evaluated. Melanoma is serious and it can spread to your organs. Doctors told me that a typical basal cell skin cancer is like getting gently brushed by a bicycle, while melanoma is like getting hit by a truck."
Emotional Dick Vitale asks two things of people should they run into him
In August, Vitale announced he had melanoma. This week, he revealed another cancer diagnosis. He has lymphoma. With two recent cancer diagnoses, Vitale still manages to call himself lucky. He explained in his latest essay on ESPN Front Row.
"I consider myself very lucky," he said. "I've seen firsthand the devastation that cancer can have on families, on children, and on all of our loved ones. It can bring you to your knees. It's physically and emotionally exhausting. It robs you of so many things, including life itself for some of the most unfortunate patients. I never lose sight of that, and that's why I feel so lucky."
Vitale, 82, said he plans to schedule his six months of chemotherapy around his college basketball schedule so he can continue to call games.
"The plan is to treat my lymphoma with steroids and six months of chemotherapy," he said. "The medical experts tell me it has a 90-percent cure rate. They say I can continue to work so I will have to manage my work schedule around my chemo schedule as they will monitor my test results along the way."
He said if anyone sees him during this time, there are two things he'd like them to do.
"If you see me, please just give me a fist bump and say a prayer that I can return from being 82 years old to acting like I'm 12," he said.
Vitale maintains a positive outlook after his latest diagnosis
Through the recent news, Vitale continues to remain upbeat. He knows there's a tough road ahead, but he also knows he'll come out on top.
"I'm going to beat this," he said in a video posted on his Twitter page. "I'm going to beat this because I have a great team. Man, I got a great team. Great family. My second family, ESPN, and all my colleagues have been so kind and so good. And I have a great team of doctors who are all involved."
Through it all, he wants to work. He said he needs to work.
"I'm going to try to plan the chemo so I can be free to do some games, which I've got to do," he said. "That's my best medicine of all."
He also said he's been inspired by all the kids who go through the same cancer treatments. He's heard all the personal stories through his Dick Vitale V Foundation Gala.
"They've inspired me and motivated me that I'm going to win this battle," he said. "Take that to the bank."
Here's a fist bump and a prayer for you, Dickie V.