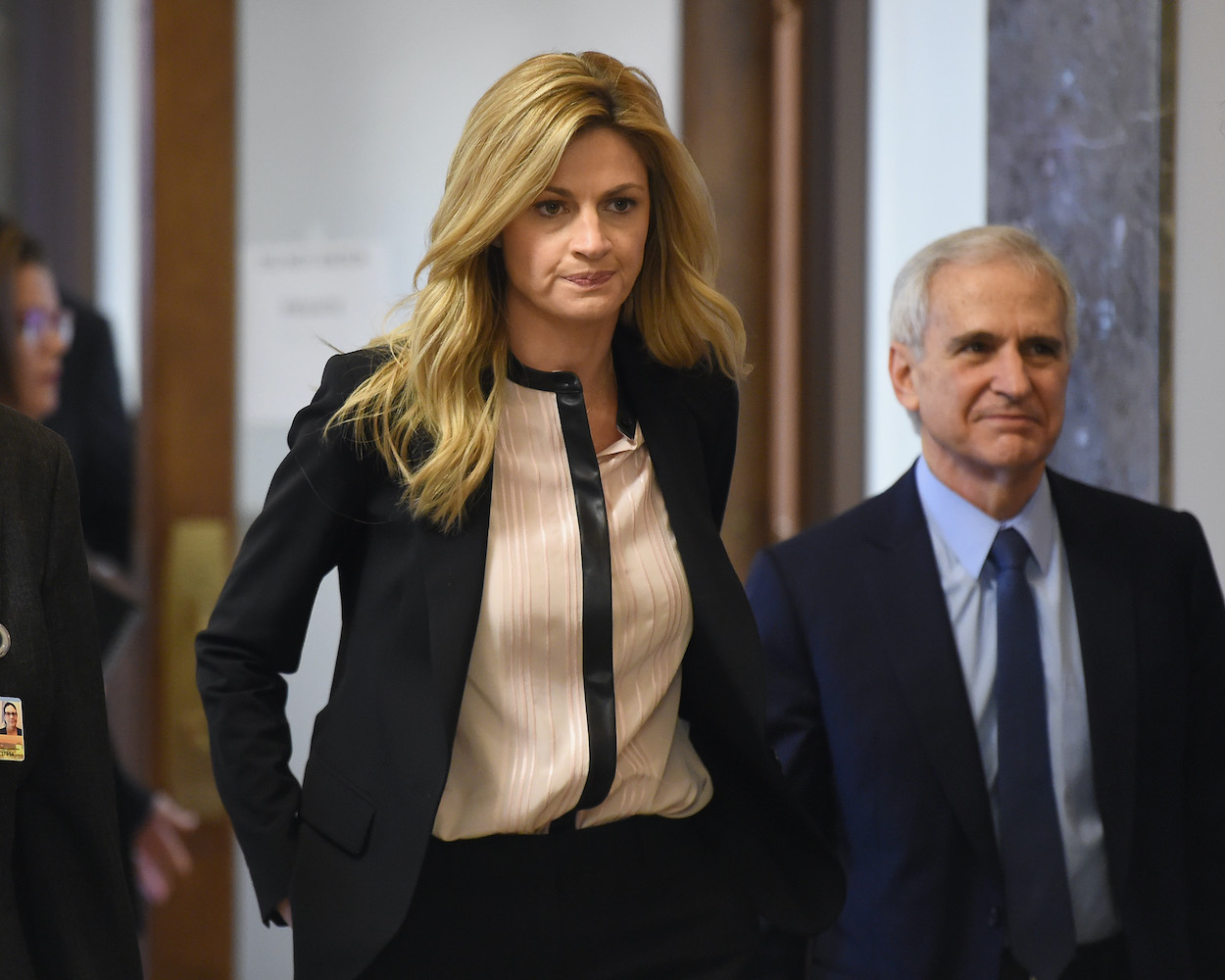 Erin Andrews Was Awarded $55 Million After Enduring the Most Traumatizing Nightmare of Her Life
Sportscaster Erin Andrews was secretly filmed nude in 2008, and she was later awarded $55 million for her most traumatizing nightmare.
It takes supreme confidence to excel as a sideline reporter for a major sports network. You need to be well-spoken, quick on your feet, and ready for whatever the beauty of live sports has to offer on a given day. Erin Andrews has risen to the top as one of the best sportscasters in the business, but she lost her confidence for a lengthy period of time after a stalker filmed her nude through a hotel peephole and released the video on the internet.
After enduring that nightmare, Andrews was later awarded $55 million in a civil lawsuit.
Erin Andrews' most traumatizing nightmare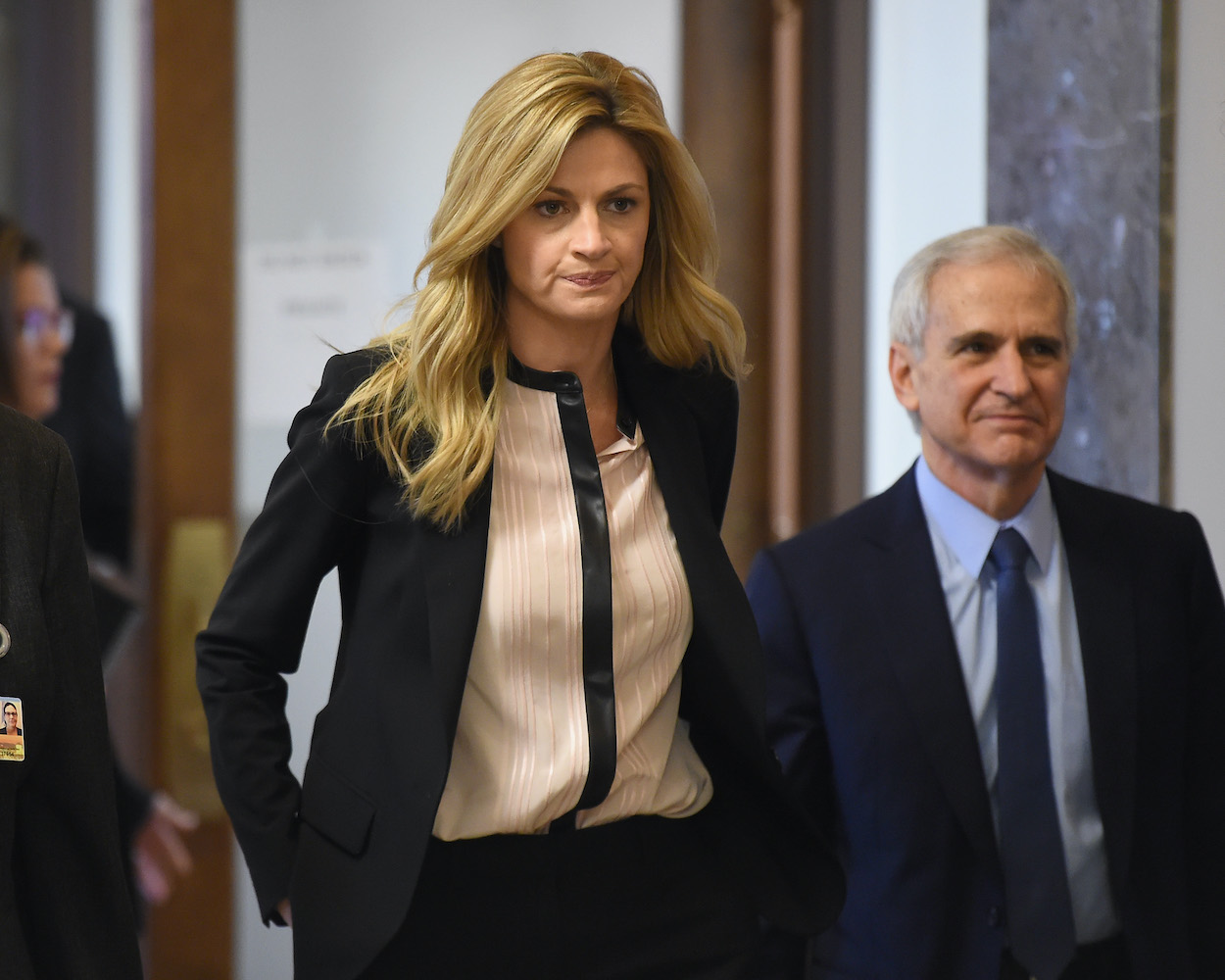 By 2008, Andrews had already established herself as one of the most recognizable sportscasters and television personalities in the world. As a sideline reporter for ESPN, she worked everything from the Little League World Series to college basketball and football to the Scripps National Spelling Bee. She also served as the co-host of ABC's Dancing With the Stars.
But just as her broadcast career was starting to explode, Andrews suffered an embarrassing setback at the hands of her stalker. While staying at the Nashville Marriott at Vanderbilt University in 2008, Andrews was secretly filmed nude through a peephole in her hotel room. Michael David Barrett, the man later arrested for the incident, used a hacksaw to tamper with the peephole and record Andrews illegally.
Barrett's video was posted online in 2009 and instantly went viral. For years, the nude video wreaked havoc on Andrews' life, and she was forced to relive the scarring moment years later in court.
Andrews filed a $75 million lawsuit against her stalker and the Nashville Marriott
In the years following the video leak, Andrews became a different person due to the traumatic incident. Steve Andrews, her father, described the sportscaster as a "shell" of her former self.
"She's afraid. She's afraid of crowds, afraid of people," he said in 2016, per the AP. "She doesn't trust anymore."
In 2016, six years after the nude video was released online, Andrews sued Barrett and the Nashville Marriott for $75 million. During a tear-filled testimony, she revealed the emotional damage inflicted by her stalker and the four-minute video.
"You don't really realize how long four minutes is until it's your naked body, you getting dressed for a football game," she said on the stand. "I look at the Marriott as more damaging because it's 4.5 minutes of my personal private time, absolutely naked, that everybody sees."
"I felt like when I walked into a room, I felt like everybody was watching me like they'd seen the video," she continued.
Erin Andrews was awarded $55 million in the lawsuit
After weeks of testimony and jury deliberation, the jury eventually rewarded Andrews $55 million over the secret recording and release of the traumatizing video.
Barrett was forced to pay out more than $28 million after being found 51% at fault for the incident. He was also sentenced to two and half years in prison for the stalking of Andrews. The other 49% was placed on West End Hotel Partners, which owns the Nashville Marriott at Vanderbilt University.
Andrews has gone on to accomplish great things in sports broadcasting since the most scarring ordeal of her life, proving that nothing can bring her down.