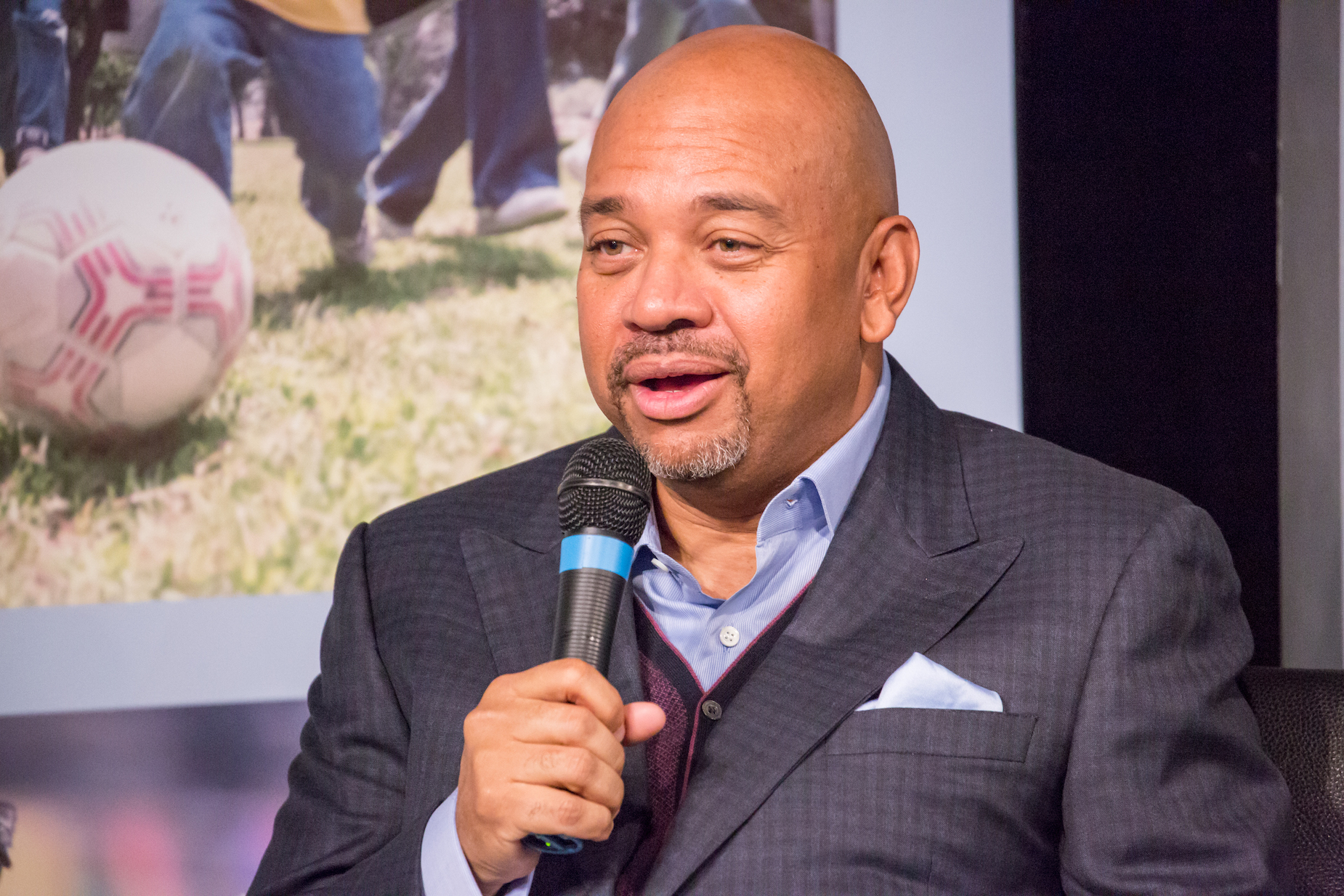 ESPN's Michael Wilbon Once Bit a Coworker While Watching Michael Jordan in Order to Protect His Own Reputation
On one occasion, Michael Jordan's greatness pushed Mike Wilbon over the edge.
From afar, working in sports media may seem like a dream job. As with anything else, though, things can be much less glamorous when you're in the trenches. Just ask ESPN's Michael Wilbon about that.
Before joining the Worldwide Leader, Mike Wilbon worked for the Washington Post and found himself covering the 1991 NBA Finals. During that series, he was so impressed by Michael Jordan's aerial abilities that he had no choice but to bite a coworker.
Michael Wilbon already had an impressive resume before joining ESPN
Thanks to his time on Pardon the Interruption, Michael Wilbon has become a household name among sports fans. Even before joining ESPN, though, the veteran journalist already had an impressive resume
As a Chicago native, Wilbon stayed close to home and attended Northwestern University, where he graduated from the Medill School of Journalism. He landed two internships at the Washington Post and, in 1980, joined the paper as a fully-fledged sports reporter.
While he proved to be a talented newspaperman—an old Sports Illustrated story, for example, noted that many considered Michael Wilbon "the best deadline writer in American newspapers"—something else was on the cards. In 2001, Wilbon and his Washington Post colleague, Tony Kornheiser, teamed up to co-host ESPN's Pardon the Interruption. From there, the rest is history.
Beyond his pop-cultural presence, Wilbon has also received plenty of plaudits over the years. As spelled out by his ESPN Press Room profile, the media veteran has been inducted into both the D.C and Chicagoland Sports Halls of Fame, earned the National Press Club's Fourth Estate Award, and took home the National Association of Black Journalists' 2009 Lifetime Achievement Award.
No cheering in the press box is a cardinal rule for sports writers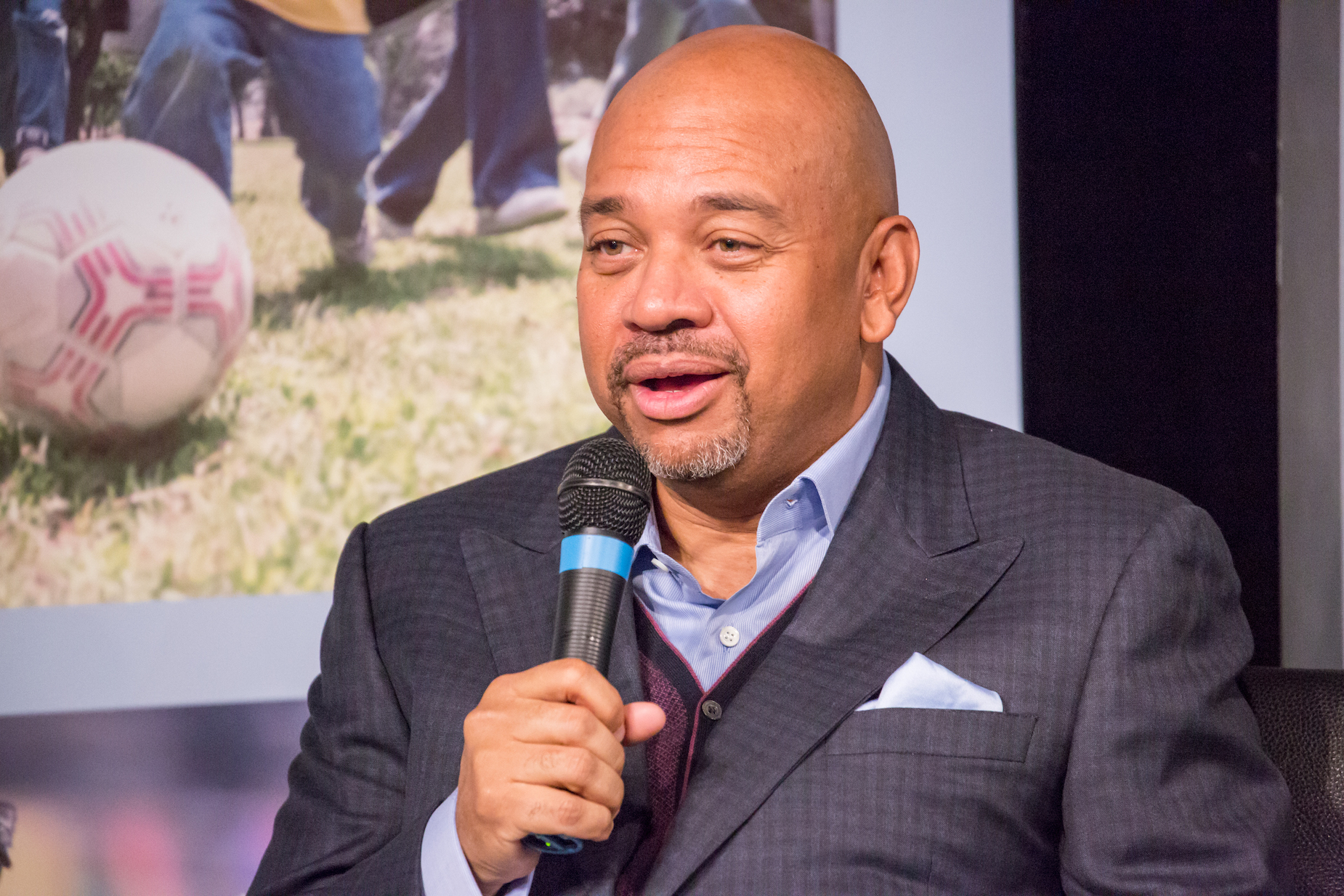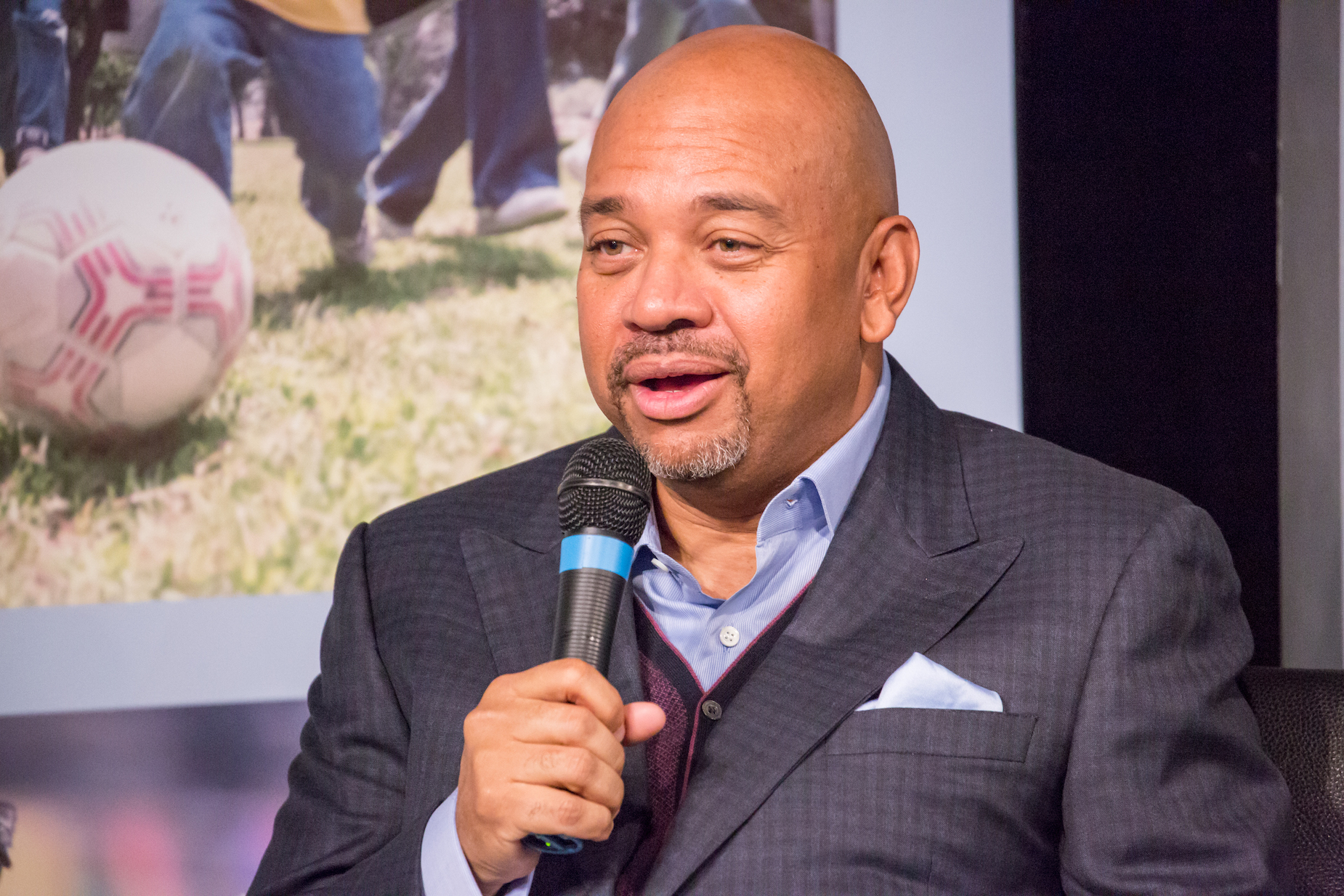 It's safe to say that the entire media landscape has changed quite a bit since Mike Wilbon first started out with the Washington Post. One cardinal rule, however, remains firmly in place, at least for credentialed reporters who are covering games: no cheering in the press box.
While everyone has their own feelings on journalistic objectivity, that's the driving force behind the credo. In theory, sports reporters are at the game to work; cheering would reveal a rooting interest, placing them more in line with impassioned fans than impartial observers.
Although there are some ways to skirt the rule—some cheer for a good story above all else, while others simply keep their rooting interests quiet—just about everyone who's covered a game is familiar with the concept of 'no cheering in the press box.' The phrase was even used as the title of a 1973 book, featuring interviews with some of America's best sportswriters.
Mike Wilbon had to bite a coworker to avoid cheering while watching Michael Jordan
As you might imagine, it's not always easy to keep things quiet, even if you're a veteran sportswriter. Michael Wilbon experienced that reality firsthand during the 1991 NBA Finals.
During the fourth quarter of Game 2, Michael Jordan took off from just below the free-throw line; while he looked like he was going up for the dunk, he called an audible in mid-air, moving the ball to his left hand and converting a lay-up. Fans around the world were impressed by His Airness' improvisation and athleticism; so was Mike Wilbon.
Wilbon, however, found himself sitting on press row, meaning he couldn't cheer. Instead, he sunk his teeth into Washington Post coworker David Aldridge.
"In press row, you're not supposed to scream out," Wilbon explained on ESPN. "You're not supposed to remark. You're not supposed to show facial expressions, especially back in the day. … And I turned, rather than scream, I bit David's arm. I bit his arm."
By keeping quiet, Wilbon kept his professional reputation intact; it would have been a bad look for any reporter, let alone one from Chicago, to have been visibly cheering for Michael Jordan on press row. With that being said, though, his coworker had to pay the price.
"Aldridge didn't scream out," Wilbon continued. "He just looked at me and said, 'You bit me.' I said, 'I'm sorry, I didn't want to scream,' and he just goes, 'You bit me.' And then later, he takes the jacket off, and I had bit him right through the jacket and the shirt. There was marks on the skin. Very embarrassing. Funny now, very embarrassing."