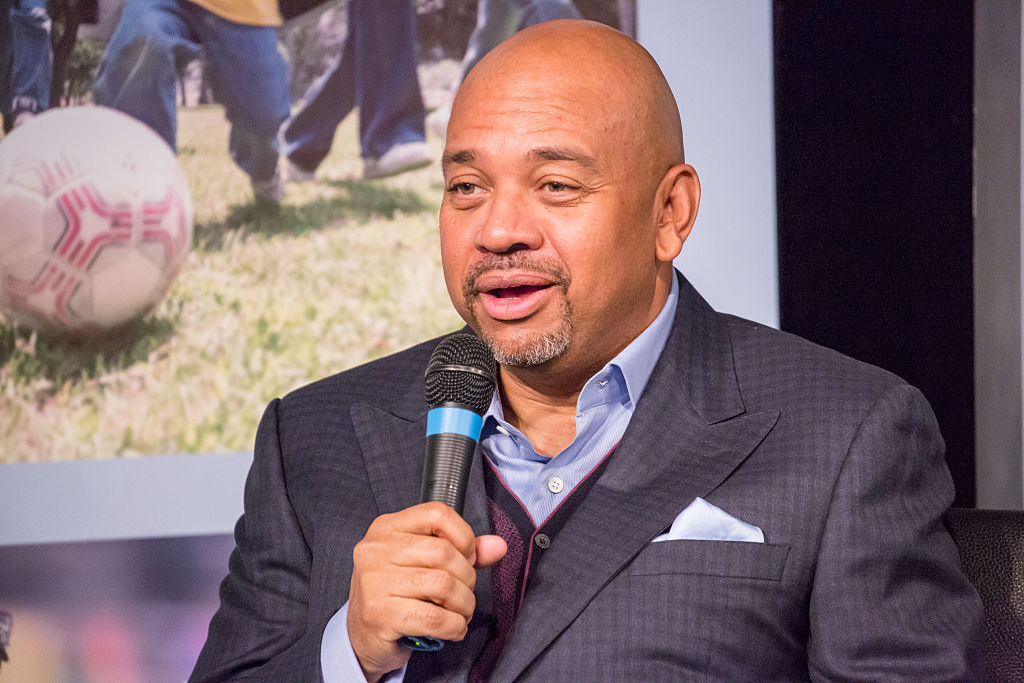 ESPN Talking Heads Michael Wilbon and Tony Reali Got Caught Saying Dumb Stuff
ESPN personalities Michael Wilbon and Tony Reali used Twitter posts to own up to mistakes they made on the air.
Talk-show hosts are half-joking – but only by half — when they tell you that the key to success is having a mouth that works and an audience that doesn't. ESPN hosts Michael Wilbon and Tony Reali have learned the hard way that it also helps to have the brain fully engaged when speaking.
Wilbon and Reali each issued apologies on Monday after making unrelated gaffes on ESPN regarding well-known athletes who have been in the news recently.
Being an ESPN personality comes with a price
The Bristol, Connecticut, company has lost some of its appeal over the years, but ESPN is still one of the best-known media companies in the country and one that people in the local broadcasting ranks aspire to work for at some point in their career.
With its vast reach on cable TV, radio, and the internet, working at ESPN gives media personalities a large national audience, which translates into both money and influence in shaping discussions related to sports. Whether it's Adam Schefter breaking NFL news or Stephen A. Smith talking basketball, audiences tune in to be informed and entertained.
But the ESPN sword cuts both ways. Schefter and Smith get the credit when they deliver information no one else has, but they and their colleagues also get put on blast when they error. That's why two well-known ESPN figures had to walk back recent comments Monday.
Michael Wilbon apologizes to Isiah Thomas
Michael Wilbon, who co-hosts Pardon the Interruption on ESPN, took to Twitter on Monday to apologize to former Detroit Pistons guard Isiah Thomas for misstating the facts while appearing on another of the network's shows.
Speaking on The Jump on ESPN, Wilbon said there was more to the story than just Michael Jordan not wanting Thomas to play for the Dream Team at the 1992 Olympics:
"Isiah was the face of a great and polarizing team. My best guess would be nine of those guys were not in favor of hanging out with Isiah Thomas at that time. And that's what that summer was — it was a big hangout. It was like summer camp. They knew who they wanted to spend the summer with, and they knew who they didn't want to spend their summer with. And to hang that on Michael Jordan is inaccurate."

Michael Wilbon
Wilbon, well-respected and well-connected in the sports world, obviously heard from reliable sources shortly after making that assertion, because he reversed course later in the day and apologized to Thomas for further contributing to the perception that Thomas was not well-liked in his playing days.
Writing on Twitter, Wilbon acknowledged "multiple sources reached out to tell me I'm dead wrong."
Tony Reali apologizes to Mitch Trubisky
If Michael Wilbon had a bad day, then Tony Reali had a worse one. While Wilbon had to own up to a factual error, Reali got caught on ESPN taking a gratuitous cheap shot at a guy who was coming off a bad weekend.
Chicago Bears quarterback Mitch Trubisky found out Saturday that the Chicago Bears were not picking up his fifth-year option, which means he will be losing out on approximately $25 million in guaranteed money in 2021.
Reali, who hosts Around the Horn on ESPN, ended Monday's show by saying he "didn't want to Trubisky it," a weak reference to the quarterback's passing accuracy.
To Reali's credit, the ESPN host noted on Twitter that he immediately realized he had crossed a line, writing, "It was small of me. One of those, 'what a moron I am' 2 secs after you say it moments."
Reali further stepped up be saying he intends to donate to a charitable cause that Trubisky has supported.