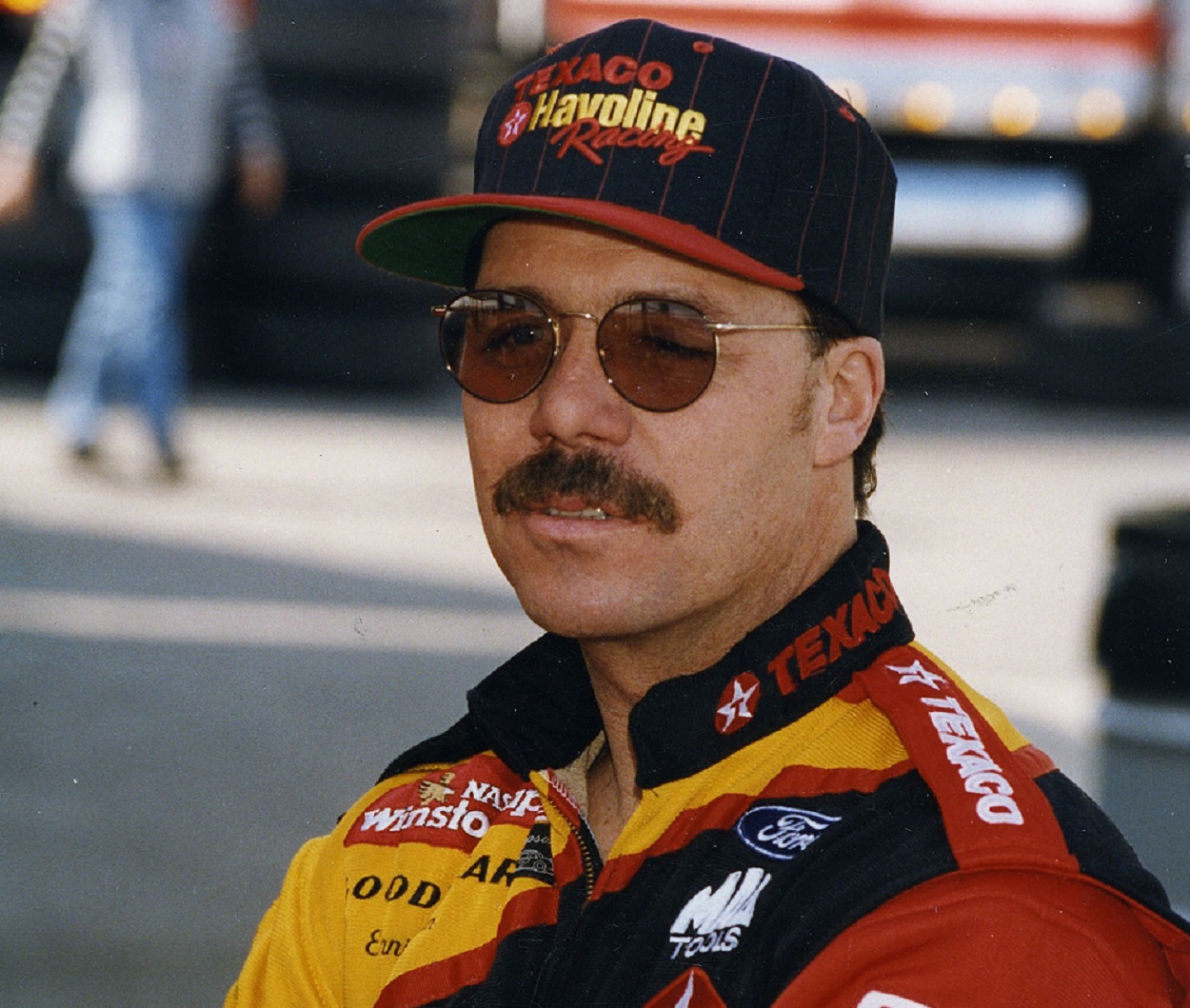 Ernie Irvan Was Airlifted From Michigan International Speedway Following a Pair of Accidents Exactly Five Years Apart and Lost All His NASCAR Trophies After the Second Forced Him to Retire
Former NASCAR Cup Series driver Ernie Irvan was airlifted from Michigan International Speedway after two crashes exactly five years apart, the last of which forced him into retirement.
Over the course of his 13-year career in the NASCAR Cup Series, Ernie Irvan won 15 races, recorded 68 top-five finishes and 124 top-10s, and earned more than $11 million. In other words, he had a pretty solid career. Irvan never did win a points championship, although he was very much in contention in 1994. Unfortunately, a horrific accident at Michigan International Speedway dashed those dreams and, obviously more importantly, nearly ended his life.
Irvan was miraculously able to return, but exactly five years later and on the exact same track, he was involved in another major accident, one that resulted in his retirement. And less than a year later, his bad luck continued when he lost every Cup Series trophy he ever won.
Ernie Irvan was nearly killed at Michigan International Speedway on August 20, 1994
Coming into the GM Goodwrench Dealers 400 at Michigan International Speedway in August 1994, Irvan had recorded three victories and 13 top-five finishes, and he trailed Dale Earnhardt Sr. by just 27 points in the Cup Series standings.
But the day before the race, on the morning of Aug. 20, Irvan cut a tire during a practice run and hit the concrete wall coming out of turn two at 170 miles per hour. As he had trouble breathing following the crash, an emergency tracheotomy had to be performed at the track before he was airlifted to a nearby hospital.
Irvan suffered a basilar skull fracture and lung injuries in the accident, and doctors only gave him a 10% chance to survive that first night, which he obviously did. The first two days were critical, but he fought through and was finally removed from ventilator support after a couple of weeks. He remained hospitalized in Michigan for a few weeks but was eventually transferred to a rehab clinic in North Carolina.
Despite missing the final 11 races of the season, Irvan ranked in the top five in laps led for the '94 season and tied for the most poles.
Irvan had to be airlifted from Michigan International Speedway again on August 20, 1999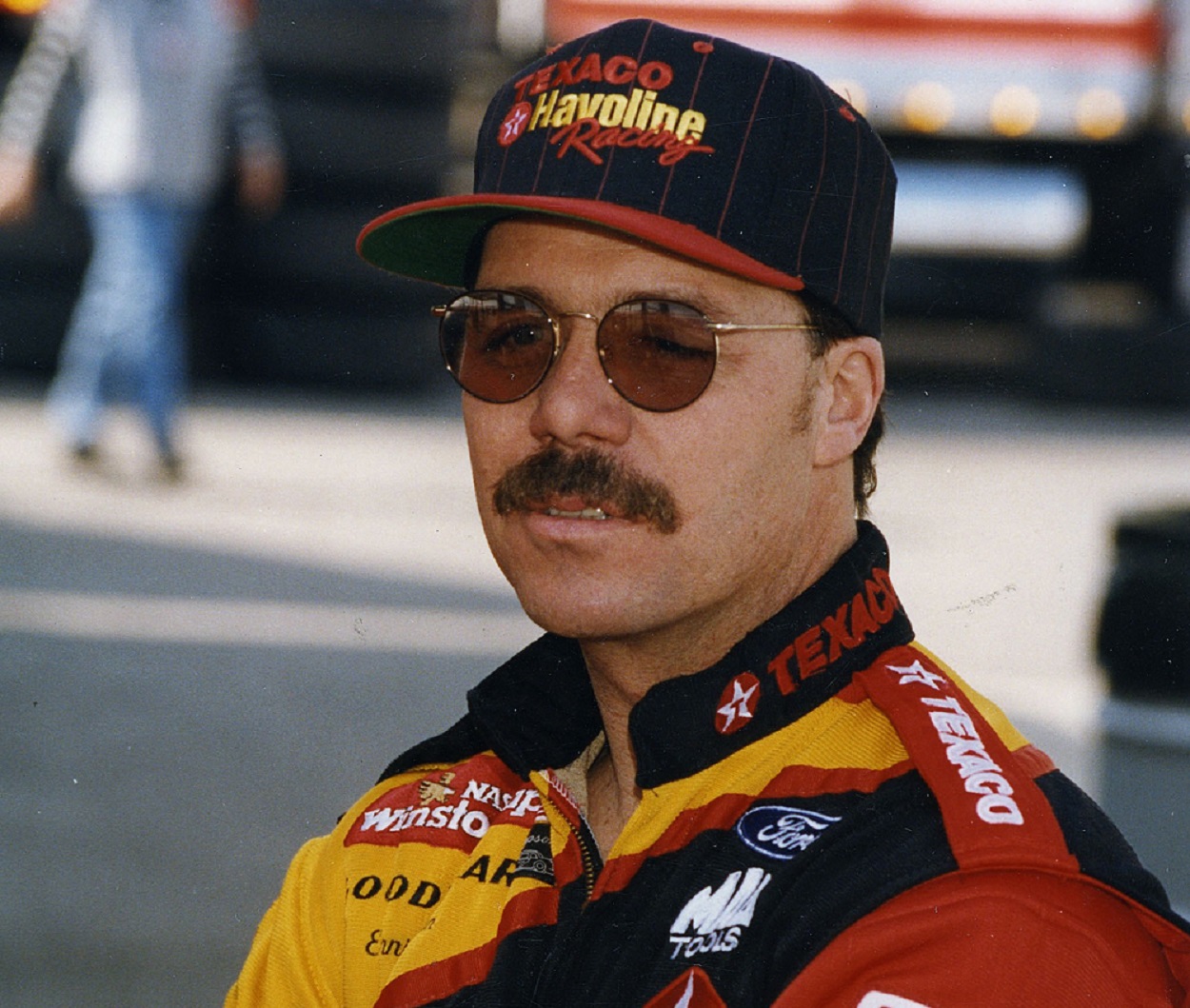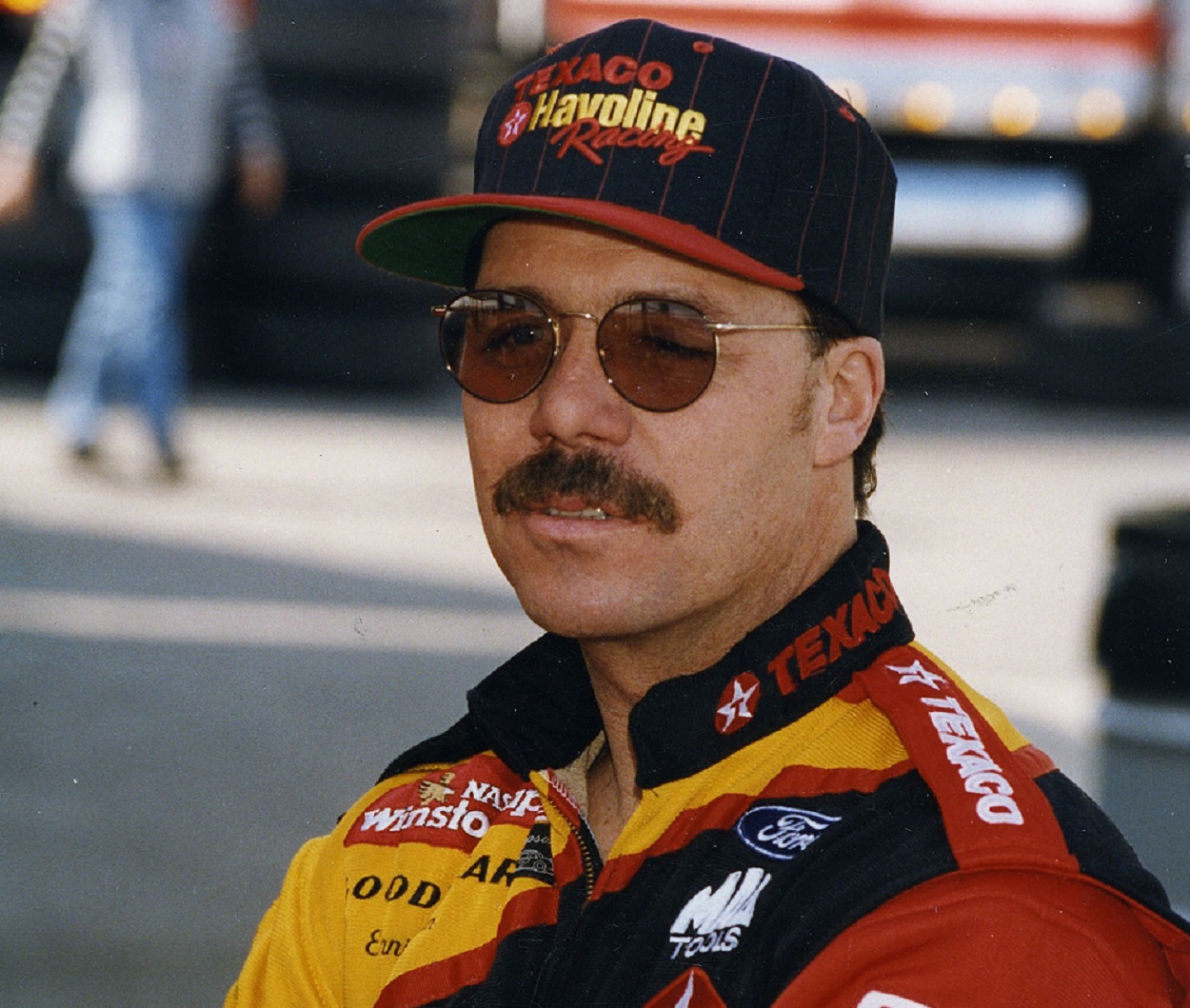 Irvan missed more than a year of action after his near-fatal accident in Michigan but returned to compete in three Cup Series races in 1995, recording two top-10 finishes. In 1996, he won a qualifier at Daytona to open the year but picked up his first points victory in more than two years with a win at New Hampshire Motor Speedway in July. He won again in September in Richmond and finished 10th in the points standings, the fourth-highest finish of his career.
Oddly enough, Irvan's 15th and final Cup Series victory came at Michigan International Speedway on June 15, 1997. While he took three poles in 1998, he failed to finish inside the top five even once but did record 11 top-10 finishes in 30 races. The '99 season was even worse as he only led nine total laps through the first 21 races leading into the second race at Michigan International Speedway, where he was also running the Busch Series (now Xfinity Series) race.
On Aug. 20, 1999, exactly five years to the day after he was nearly killed, Irvan spun out during his practice run for the Busch race and slammed the driver's side of his Pontiac against the wall. He was knocked unconscious and was again airlifted to a nearby medical facility. Thankfully, his injuries weren't nearly as severe, but the ordeal was enough to force him into retirement two weeks later.
He lost all of his trophies in a house fire in 2000, which NASCAR replaced
In March 2000, not even seven months after Irvan announced his retirement, bad luck struck again as every NASCAR trophy he ever won, and so much more, was lost in a house fire. Thankfully, nobody was hurt as he was vacationing in the Bahamas, but he later said the only room he thought about when he heard the news was his trophy room.
But this story does have a happy ending.
A few months later, Irvan was invited to Daytona International Speedway but was told it was simply for an interview. However, much to his surprise and ensuing delight, he discovered that NASCAR had gotten together with every track where he'd won, including Michigan International Speedway, to produce replicas of all 15 of his Cup Series victories, as well as pictures from Victory Lane following those wins.
As Irvan was still having memory problems due to his crash in Michigan, he got very emotional when presented with these trophies and pictures, saying they would help him regain his full memory and allow him to tell his children the stories that went along with them.
Stats courtesy of Racing Reference