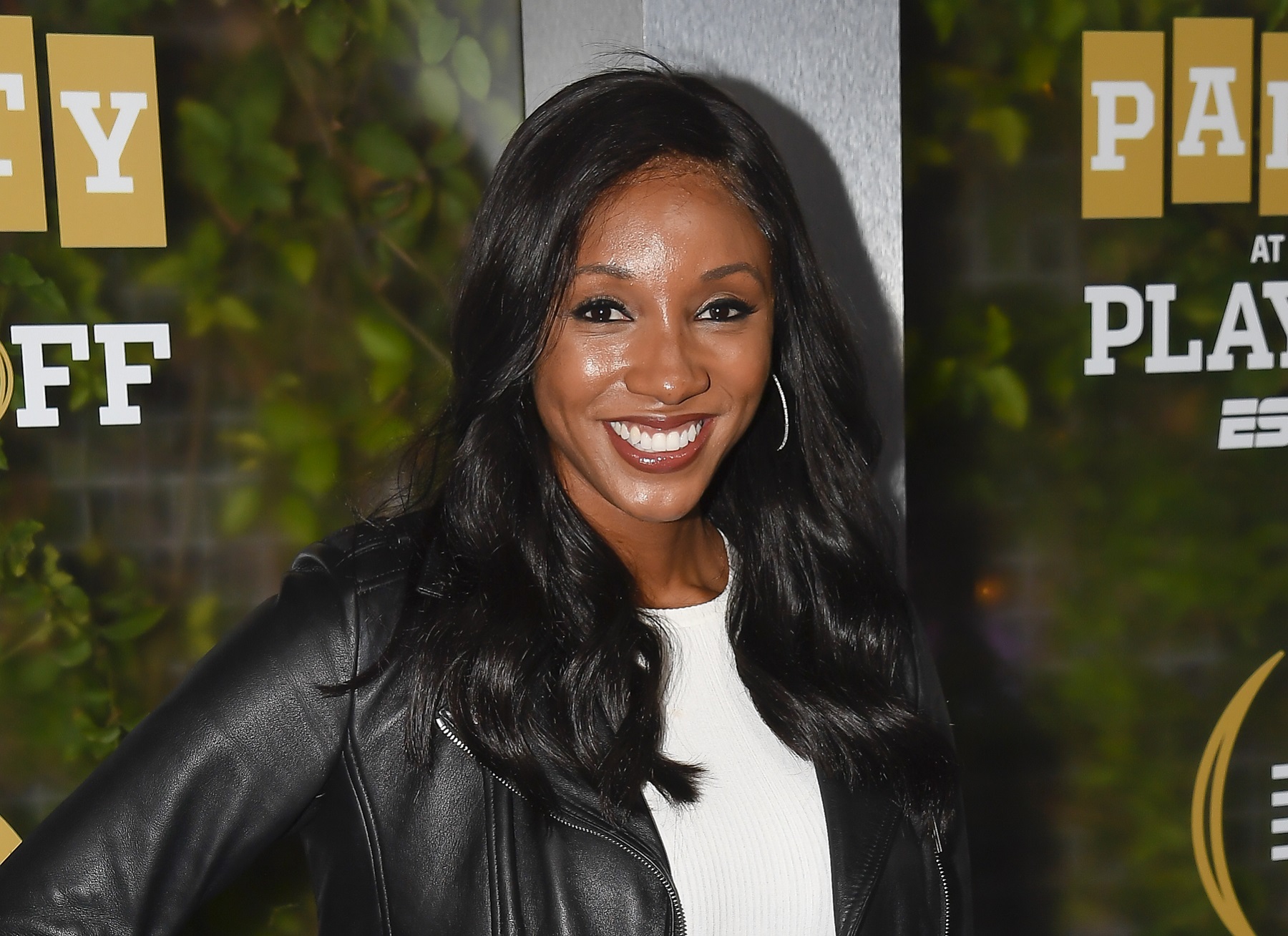 ESPN Reporter Maria Taylor Is a No-Nonsense Rising Star
ESPN sideline reporter Maria Taylor enjoyed the last laugh after a Chicago radio host's sexist insult during a 'Monday Night Football' game.
Maria Taylor understands that the rules are rigged. As a woman in sports journalism, a field dominated by men, she has to be twice as good as her peers just to get maybe half the credit she deserves from viewers. But the ESPN reporter won't stand idly by. She fights back at those who would drag her down.
Taylor has twice been drawn into controversies of someone else's making in 2020. She has emerged from both stronger than before, maintaining a career trajectory that could see her taking on a more significant TV role like that of Erin Andrews soon.
Maria Taylor grew up in and around sports
Maria Taylor, 33, has been around sports for much of her life, beginning with a career as a basketball and volleyball star in high school. She played both sports on scholarship at the University of Georgia, where she was a four-time All-SEC selection in volleyball.
She began her on-air career covering her alma mater and the Southeastern Conference for regional networks and syndicators, then joined ESPN2 in 2013 as a sideline reporter on college football. The role expanded into women's basketball and volleyball coverage as well.
Taylor moved to the SEC Network in 2014 as a sideline reporter in football and an analyst in other sports. She earned her first big break in 2017 when she landed the job as host of ESPN College GameDay. On Saturdays in the fall, she serves as the sideline reporter for games called by Chris Fowler and Kirk Herbstreit.
Last fall, she added hosting responsibilities on ESPN's pre-game show for Friday and Sunday NBA contests.
ESPN's Maria Taylor fights back against a cheap shot
ESPN kicks off its Monday Night Football schedule each fall with a Week 1 doubleheader. Since the cable network normally only shows one NFL game per week, it cobbles together a second crew for the opening weekend.
On Sept. 14, Maria Taylor served as the sideline reporter for the temporary crew on the game between the Pittsburgh Steelers and New York Giants. It marked her first on-site NFL appearance for ESPN, and it didn't take long before someone had a problem with that.
Dan McNeil, a personality on a Chicago AM radio station, posted a screen grab of Taylor wearing a stylish leather top. He suggested the attire was more suitable for the adult film industry. "NFL sideline reporter or host for the AVN annual awards presentation?" McNeil wrote on Twitter.
Taylor saw the tweet and fired off a response after her telecast to put McNeil in his place.
"Well Danny Dearest if you would like to continue making sexist comments about me … please bring your misogyny with you to the NBA Countdown double header I'll be hosting tomorrow night," she wrote.
Management at the radio station acted swiftly by calling McNeil's tweet "degrading and humiliating" and announcing that the veteran of 30 years in Chicago radio had been fired.
Meanwhile. Dozens of colleagues in the broadcasting industry were tweeting out their support for Taylor and complimenting her work at ESPN.
ESPN had an in-house incident of its own
An incident over the summer helped shed light on the sorts of obstacles people like Maria Taylor face working in an industry that was primarily the domain of white males for decades.
ESPN held a two-hour internal conference call in June in the aftermath of the death of George Floyd in Minneapolis to discuss race relations. Taylor was sharing some of her experiences as a Black woman when she heard veteran sideline reporter Dave LaMont speaking in the background.
Telling the New York Post  that he believed that his phone was muted, LaMont could be heard telling someone that the nature of the meeting was "venting."
Taylor reprimanded LaMont and warned him of "ramifications" if he did not stop speaking. LaMont then stopped talking.