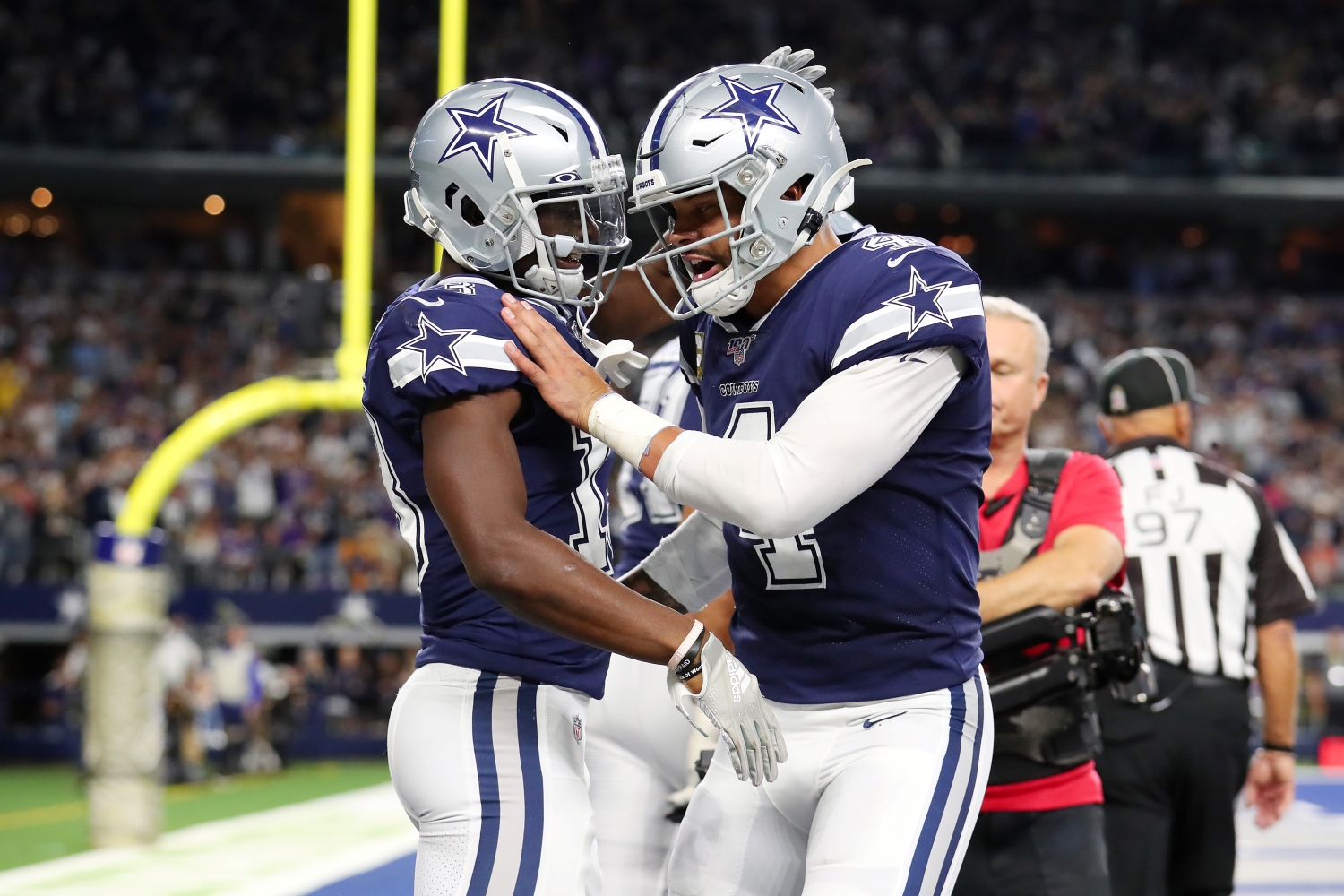 A Familiar Face is Coming Back to Help the Cowboys Unlock Their Full Potential Under Dak Prescott
With a familiar face coming back after a prolonged absence, Dak Prescott can look forward to having the deepest set of weapons in the NFL over the second half of the season. Will the Cowboys reach their full potential on offense?
Although they rank 20th in points allowed, the Dallas Cowboys own a 5-1 record and look poised to make a legitimate run at the Lombardi Trophy. As it turns out, when you have an elite offense with star players at nearly every position, you don't need an elite defense to consistently come out on top.
Of course, no star has shined brighter across the Cowboys' first six games than Dak Prescott. Fresh off signing a $160 million contract extension, the two-time Pro Bowler has quickly put himself in the conversation for the NFL MVP award by shredding opposing secondaries on a weekly basis.
Unfortunately for defenses that still have to face Dallas, a familiar face is coming back to help the Cowboys achieve even greater heights under the direction of their superstar quarterback.
Dallas boasts the No. 1 offense in the NFL thanks to the dominant play of Dak Prescott
If the first six weeks of the season showed us anything, it's that Jerry Jones made a wise decision to sign his most important player to a record-setting extension. In fact, Prescott's lucrative deal looks like a bargain based on his dominant level of play.
Coming off an injury-shortened campaign, the sixth-year signal-caller has shown zero rust and complete confidence operating one of the league's most stacked offenses. With talented coordinator Kellen Moore calling the plays, Prescott has completed a career-high 73.1% of his passes for 1,813 yards, 16 touchdowns, and four interceptions.
Most importantly, he's put the Cowboys in a position to win a division title for the first time since 2018.
Of course, Prescott's supporting cast also deserves credit for the team's current five-game winning streak and No. 1 ranking in points scored (34.2 per game). Running backs Ezekiel Elliott and Tony Pollard have torched defenses by racking up 1,107 yards from scrimmage and seven touchdowns. The receiver tandem of CeeDee Lamb (33 catches for 497 yards and four touchdowns) and Amari Cooper (30/373/4) has caused major problems for corners and safeties. Plus, tight end Dalton Schultz (31/359/3) and speedy wideout Cedrick Wilson Jr. (14/168/2) have made meaningful contributions to the passing game.
However, don't be surprised if Prescott starts spreading the wealth around a little differently over the Cowboys' final 11 games.
The superstar quarterback should see a familiar face back in the huddle sooner than later
Dallas didn't make many personnel changes on offense during the offseason, but it didn't take long before Mike McCarthy had to re-order his depth chart. Michael Gallup's Week 1 calf strain forced the Cowboys to rely more on Wilson, who's proven to be a pleasant surprise.
Luckily for Prescott, though, he looks bound to have a familiar face returning to the huddle in short order.
Dallas designated Gallup to return from injured reserve Monday, and the receiver will return to practice this week. Once he gets on the field, the Cowboys will have 21 days to either promote him to the active roster or place him back on IR. As long as the 25-year-old wideout doesn't suffer any setbacks, he should have the opportunity to make plays again for an offense that clearly possesses an abundance of riches at the skill positions.
For Prescott, getting Gallup back should make life even easier. After all, the two displayed fantastic chemistry during a 2019 season that included a career-high 30 touchdown passes from the superstar quarterback. Meanwhile, Gallup set personal bests with 66 catches for 1,107 yards and six touchdowns.
The 6-foot-1, 198-pound receiver brings a rock-solid blend of size, speed, and big-play ability to the mix. Inserting him into a lineup that features adept playmakers in Lamb, Cooper, Elliott, Pollard, and Schultz should make the Cowboys even scarier moving forward. Prescott already had ample weaponry available, but the addition of Gallup could unlock a more explosive version of an offense that recently set a record by totaling 567 yards against Bill Belichick's defense.
Michael Gallup can set himself for a significant raise by staying healthy and producing at a high level for a loaded Cowboys offense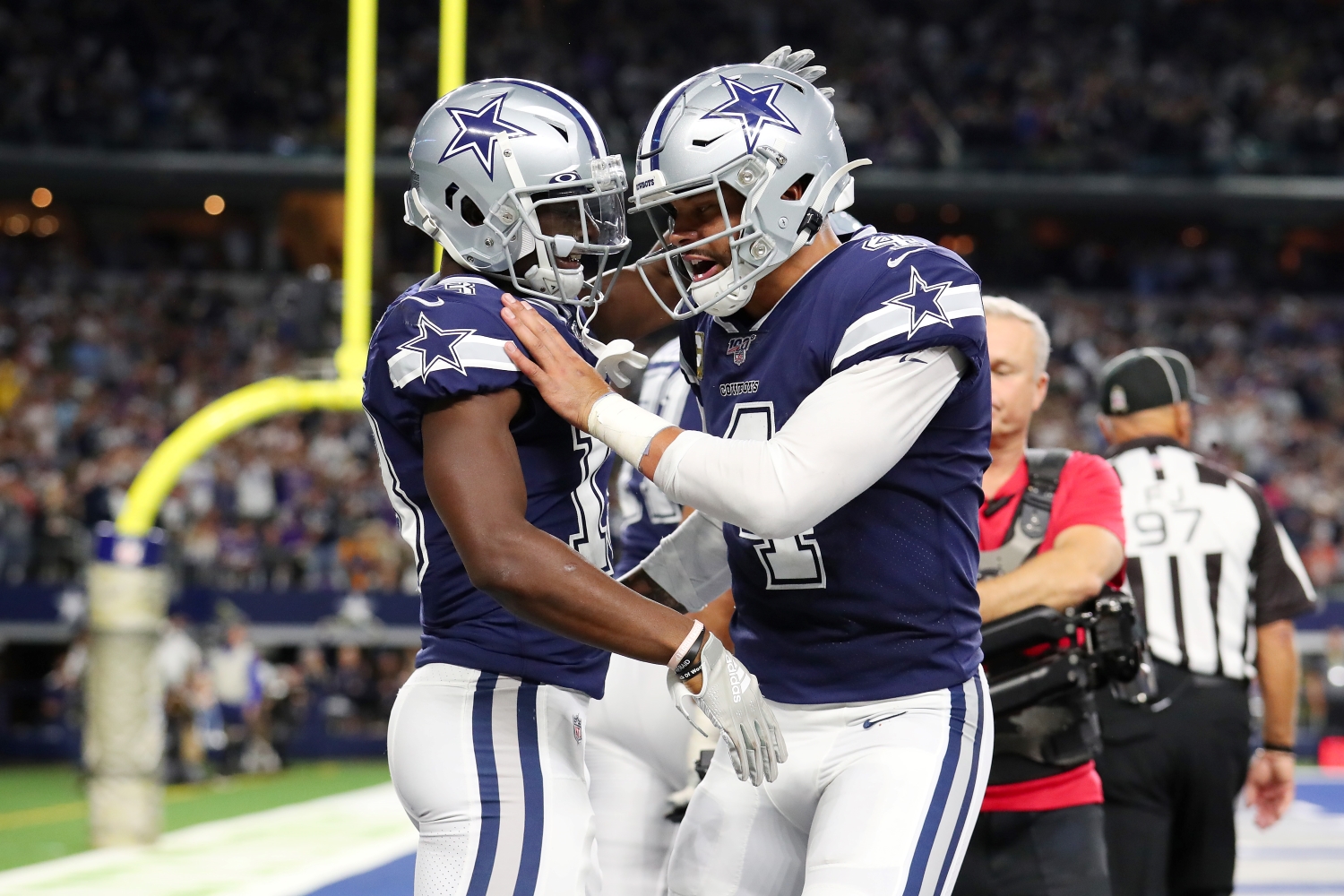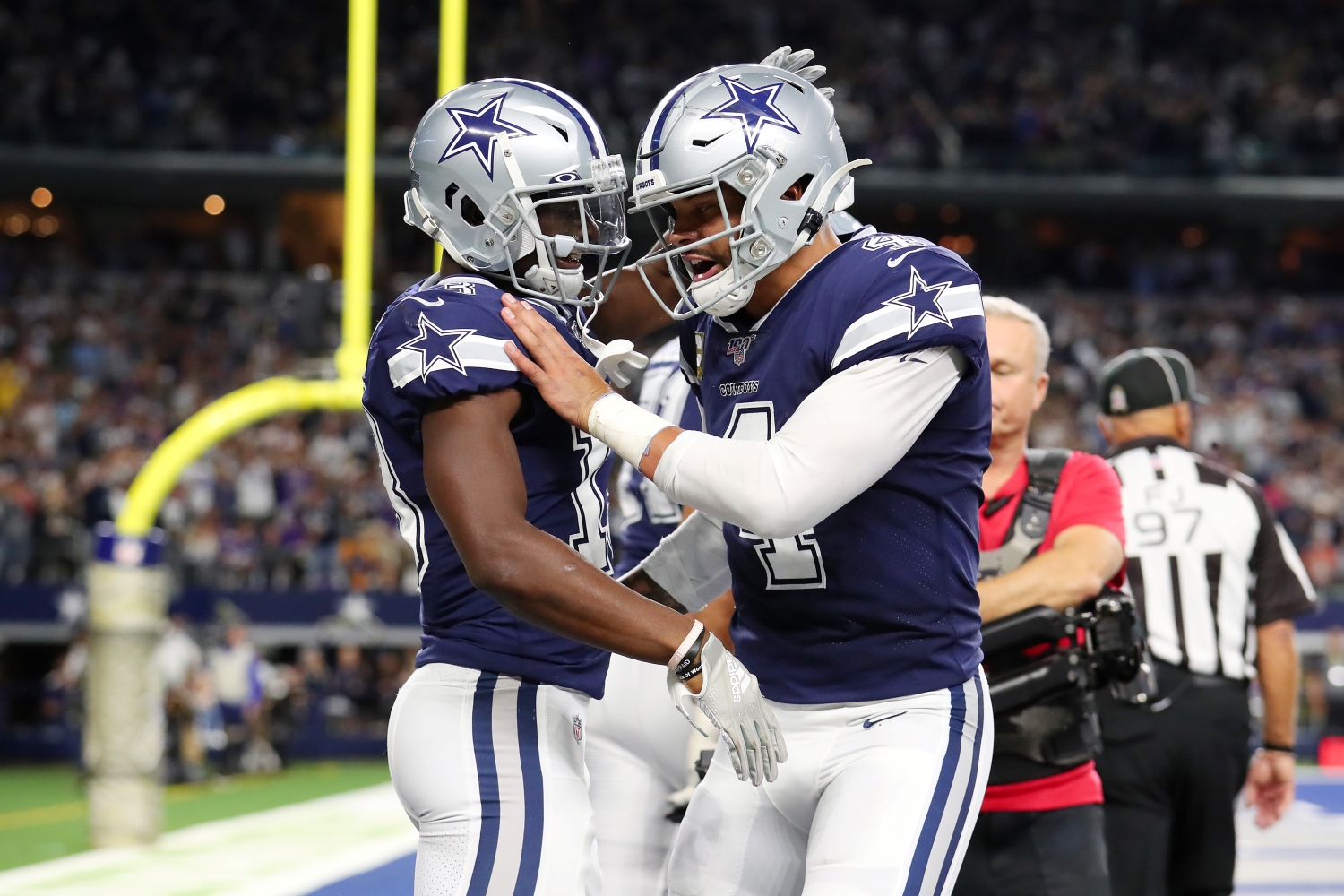 The ensuing months carry significant importance on both a team and individual level. Obviously, the Cowboys have a chance to cement their status as a championship-caliber squad by taking care of business the rest of the season. And if Prescott continues to dominate, they may just end their Super Bowl drought.
As for Gallup, he needs to stay healthy and show he can contribute as a complementary piece. The 2018 third-round pick will become a free agent after the season, so he has limited time to prove he deserves a multi-year contract. His early setback did nothing to help his value, and it's fair to wonder how many targets he will receive moving forward given all the mouths Moore has to feed.
Even if Gallup finishes the year with a disappointing stat line, though, he should still expect to significantly increase his income.
With less than $6 million in career earnings, it's safe to say his next contract will make that figure look miniscule.
All statistics courtesy of Pro Football Reference. All contract data courtesy of Spotrac.