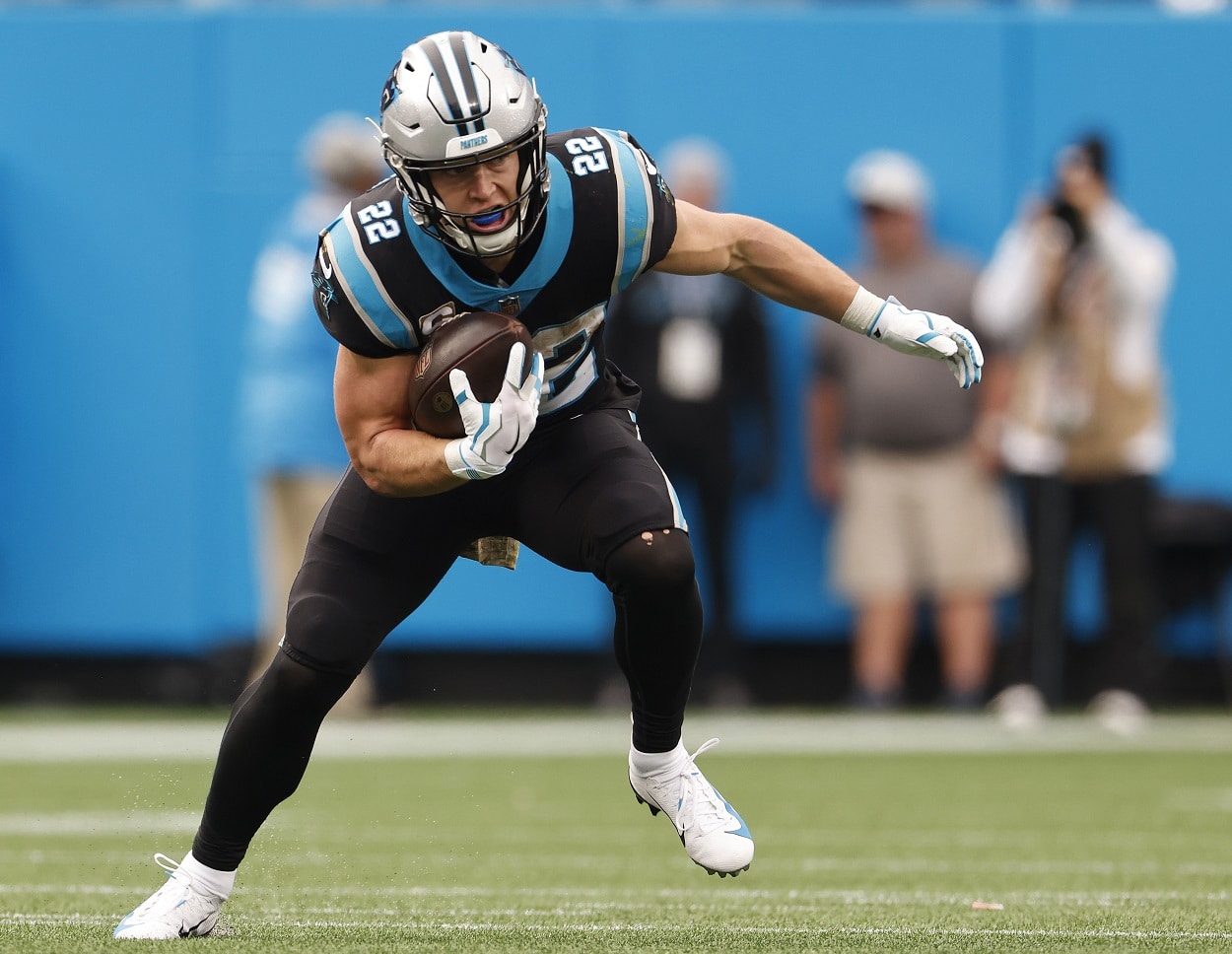 Fantasy Football 2022: Why Christian McCaffrey Shouldn't Scare You in the 1st Round
Can fantasy football owners trust Christian McCaffrey in 2022?
After two years of more games missed than played, Christian McCaffrey comes with a warning label for fantasy owners.
The oft-injured Carolina Panthers running back was easily the top player in fantasy football lineups in 2019, playing all 16 games and setting new standards for the position. McCaffrey was third in the NFL in rushing behind Derrick Henry and Nick Chubb with 1,387 yards coupled with another 1,005 yards receiving on 116 catches, becoming the third 1,000-1,000-yard back in NFL history along with Roger Craig (San Francisco 49ers, 1985) and Marshall Faulk (St. Louis Rams, 1999).
He added 19 total touchdowns (15 rushing, 4 receiving), and his 22.1 fantasy points per game were best among running backs.
But since then, McCaffrey has played in just 10 games due to injury, three in 2020 and seven last season. Not coincidentally, the Panthers are 10-23 over the past two seasons and haven't sniffed the playoffs. 
Among fantasy owners, McCaffrey was the consensus top pick in PPR leagues in 2020. Two years later, despite his recent injury history, he still has an ADP of No. 2 overall.
So will McCaffrey return to form and justify his lofty ADP, or is that just a fantasy?
Assorted injuries have limited Christian McCaffrey for the last two seasons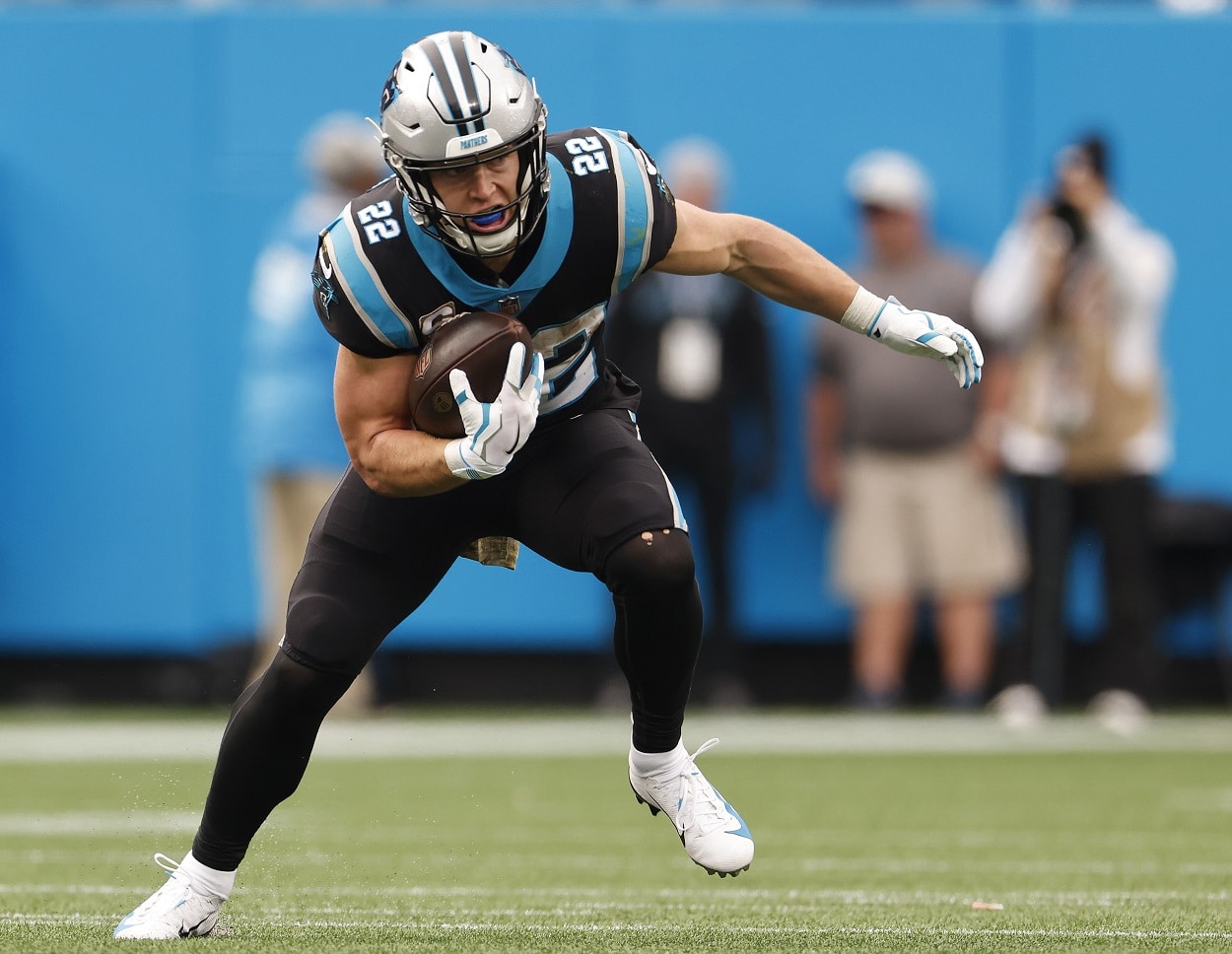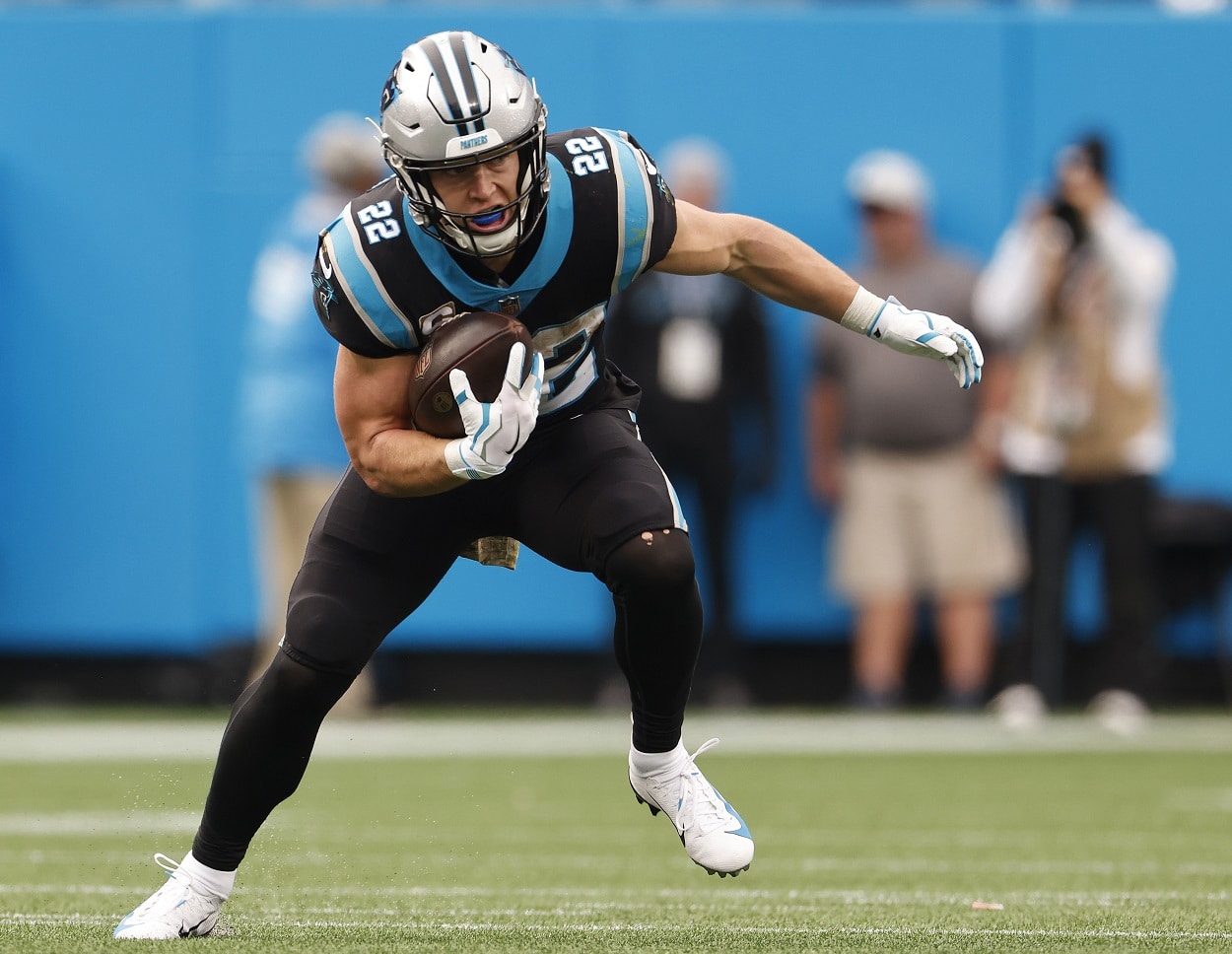 In 2020, McCaffrey was sidelined by ankle, shoulder, and thigh injuries. Last season, another ankle injury and a hamstring kept him on the shelf for all but three weeks of the season.
McCaffrey underwent shoulder surgery early in his career but has since avoided the knife. The ankle injuries were the dreaded high-ankle sprains that can take several weeks to heal. The last one in a Week 12 loss to Miami last season landed him on season-ending injured reserve.
The good news is McCaffrey has not suffered a severe leg injury that has landed him back under the knife, so with an offseason to heal, he appears to be back to form during Panthers training camp at Wofford College.
Barring more bad luck, there's no physical reason McCaffrey can't return to at least the same stratosphere of his 2019 level of production. Panthers head coach Matt Rhule has said he doesn't intend to lessen McCaffrey's workload, which included a league-high 403 touches, most yards from scrimmage (2,392), and total touchdowns (19) in 2019.
The prospect of McCaffrey remaining healthy is the most intriguing question for fantasy owners this preseason as they study their draft boards.
Taking a gamble on McCaffrey in 2022 should pay off for fantasy football owners
Despite the injuries, McCaffrey has remained high on draft boards, but his ADP in NFL.com drafts early this August is 7.02, making him the fifth running back off the board behind Jonathan Taylor, Derrick Henry, Austin Ekeler, and Dalvin Cook.
When McCaffrey has been on the field over the past three seasons, he has surpassed all of those players. FantasyPros still has him ranked at No. 2 overall behind the Colts' Taylor.
With anything resembling his numbers from 2019, McCaffrey can help turn a team into a fantasy playoff contender – if you're willing to take the chance with your top pick over, say, wideout Justin Jefferson or one of the other top backs. In 2019, 48% of McCaffrey teams made the playoffs in ESPN.com leagues. In PPR leagues, he averaged 29.9 points per game.
But if the injury bug bites again, well, take a look at what happened to the owners who drafted him at No. 1 or No. 2 overall the past two seasons, and you'll probably get a good look at your team's fate for 2022.
With an improved offensive line and if Baker Mayfield or (cough) Sam Darnold can loosen opposing defenses, the ceiling is ridiculously high for a healthy McCaffrey. So high, in fact, that he is worth a gamble that his luck will turn around, particularly if he falls outside the top four in your draft. 
But note that he should come with an insurance policy and that warning label. If you draft McCaffrey, perhaps also get a handcuff with Panthers second-year RB Chuba Hubbard or offseason signee D'Onta Foreman, a free agent from the Titans who filled in admirably for Henry last season.
Stats courtesy of Pro Football Reference
Like Sportscasting on Facebook. Follow us on Twitter @sportscasting19 and subscribe to our YouTube channel.