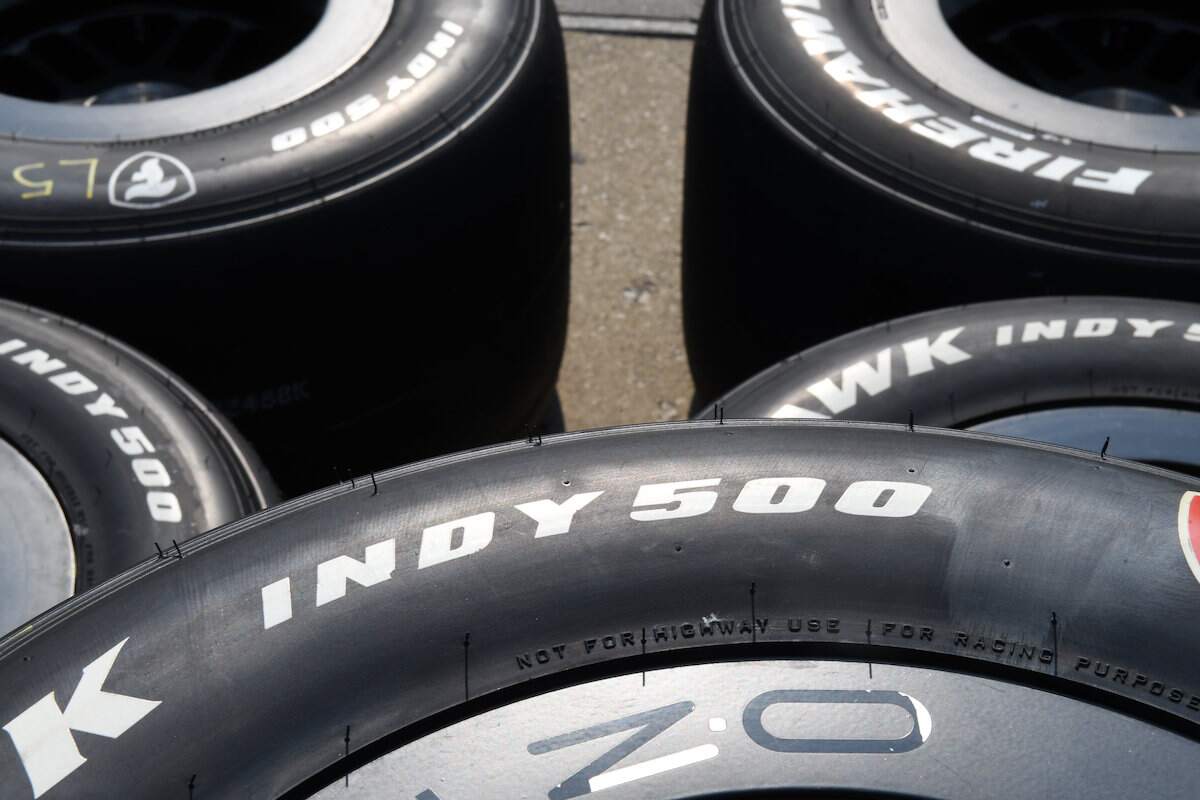 Firehawk Indy 500: The Evolution of Firestone Tires at the Indianapolis Motor Speedway
At the annual race, millions of viewers will see Firestone's Firehawk Indy 500 tires, which make a historic impact on the race.
Nearly five million fans tune in to the annual Indy 500 in Indianapolis. All of these viewers will likely get a glimpse of Firestone's involvement via thousands of tires used throughout the event.
Like other races, every car that participates in the prestigious motorsports event has to meet certain specs and requirements, and that's true of each car's tires too. Here's a look at the Firehawk Indy 500s, the Firestone tires every Indy 500 car uses.
Firestone has participated in the Indy 500 since 1911
Firestone and the Indy 500's relationship dates back to 1911, the year the very first Indy 500 took place. Firestone provided 4.5-inch-wide tires for that first race, reports Popular Mechanics, but its cars didn't win. Only 2.5 inches of tread made contact with the road when the car was cornering. It took Firestone decades before its tires finally won a race.
During this time, the company, as well as other tire enterprises, spent a lot of time and money gradually improving their products. Finally, in 1965, Firestone's 9.2-inch tires won the Indy 500. By this time, tire manufacturers like Firestone and Goodyear were making tires specifically for the race. But the width of those tires hovered at around that size for the next 30 years.
Goodyear eventually left the sport, making Firestone the exclusive tire supplier to the Indy 500 and IndyCar Series. Despite losing their competition, Firestone continued improving its tires, including widening the rubber. The company was partially responsible for the cars hitting higher top speeds every year.
The Indy 500 Uses 5,000 Firestone Firehawk tires during the annual event
According to Popular Mechanics, every Indy 500 uses about 5,000 Firestone Firehawk tires. But that's just a fraction of the tires that get used every IndyCar Series season. In just one weekend alone, about 26,000 Firestone tires are used by the IndyCar Series, split between the 16 different venues it hosts. 
This high number of tires is partially because Firestone makes a variety for teams to use. Two types of tires are for dry conditions and one type of tire is for rainy conditions. In regards to the two dry tires, one is designed for durability. The other is designed to deliver superior performance, with the caveat that the improved performance drops off quickly.
Are Firestone Firehawk Indy 500 tires directional?
Since Firestone is designing these tires for racing at the Indy 500, they have a lot of quirks compared to normal tires. That's partially because the track forces every car to turn left. As such, the tires themselves are not directional. Rather, the right-side tires are bigger and stiffer compared to the left-side tires.
Overall, the tires have 11-inch treads in the front and 15-inch treads in the back. But the right rear tire is about one-third of an inch bigger. In terms of composition, as Popular Mechanics reports, all the Firehawk tires are a "mix of fabric, steel, and over 10 different compounds." 
How long do Firehawk Indy 500s last?
Because these Firestone tires are designed for racing, they won't last very long. In fact, for the races, they're not even filled with air. Instead, they're filled with nitrogen.
As such, these tires aren't popular with regular drivers, though it's technically possible to use them. Their mileage will vary, but drivers shouldn't expect more than a few thousand miles with them.