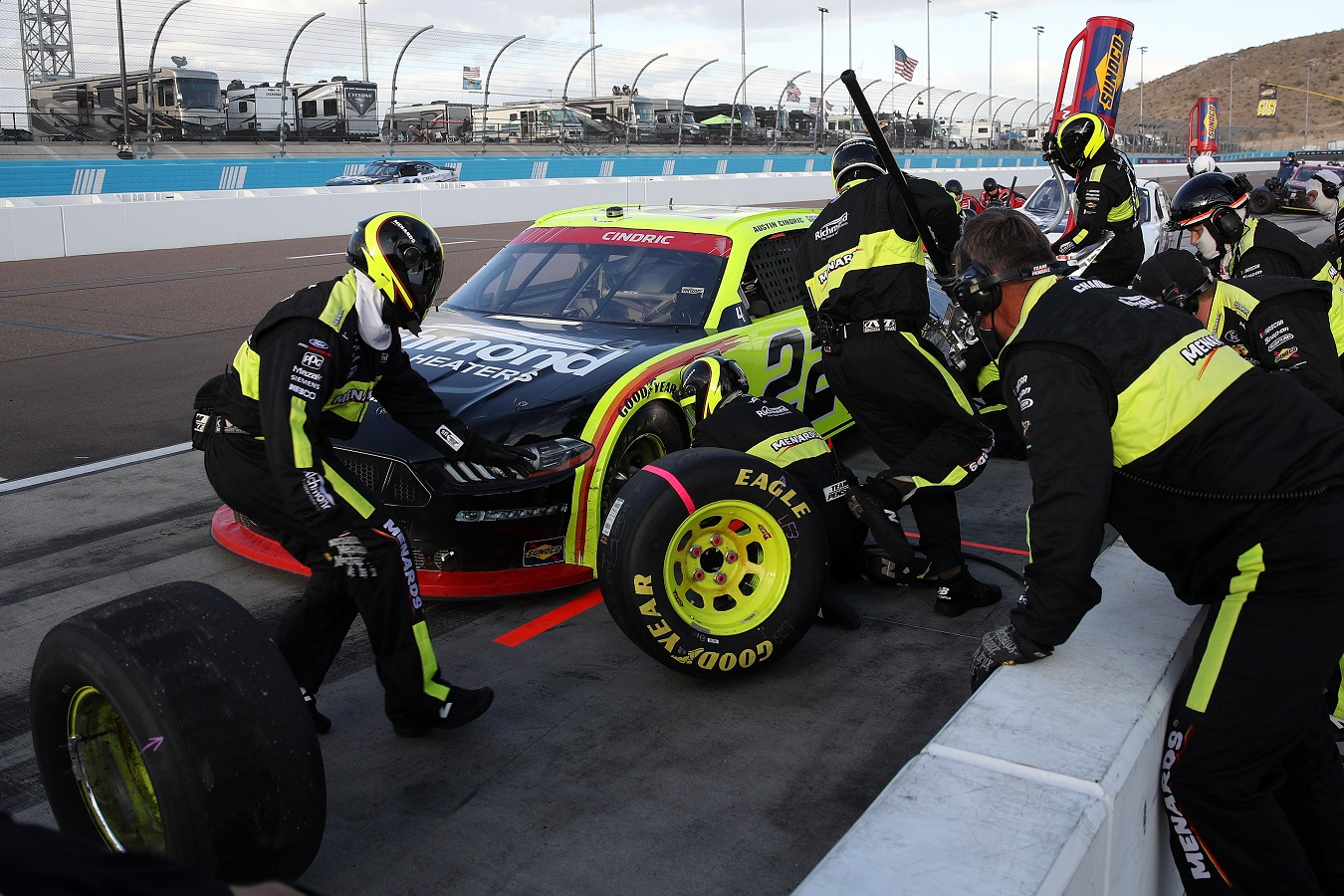 Why Doesn't NASCAR Race In the Rain Like Every Other Series?
Other racing series, such as Formula One, have little problem with racing in the rain. So why not NASCAR?
It has to be one of the most gut-wrenching feelings for any sports fan. You've been building up to this game for days…weeks…months. Then, the day it finally comes…the rain comes down to force a delay. Sorry. Better luck next time. NASCAR fans are all too familiar with this feeling, especially with two Daytona 500s in the past decade which have been pushed to Monday by inclement weather.
Often, the question comes up; if other racing series can drive through the rain, why can't NASCAR?
The difference is in NASCAR's tires
When rain falls onto a track, it disrupts the traction between the tires and the track surface. In NASCAR, the effect is more pronounced than it would be in other racing series.
For nearly all of its races, NASCAR uses a softer tire compound made specifically for oval racing. Because the series primarily runs on ovals that only require left turns, most of the wear is concentrated on one side. These tires are completely smooth and are not treaded, which is ideal for handling during dry conditions.
Unfortunately, these tires have absolutely no capability for driving through wet conditions safely. With no grooves, the tires cannot channel rain through them as they rotate. Typical NASCAR tires will cause the car to hydroplane on wet tracks, which could lead to disaster.
For a good demonstration of what happens when ordinary NASCAR tires are exposed to even a slight rain, look no further than the 2001 Winston. Just after the cars took the green flag, an unexpected rain shower fell on Charlotte Motor Speedway. Immediately, multiple drivers lost control of their cars, creating a multi-car accident.
Not all racing series are created equal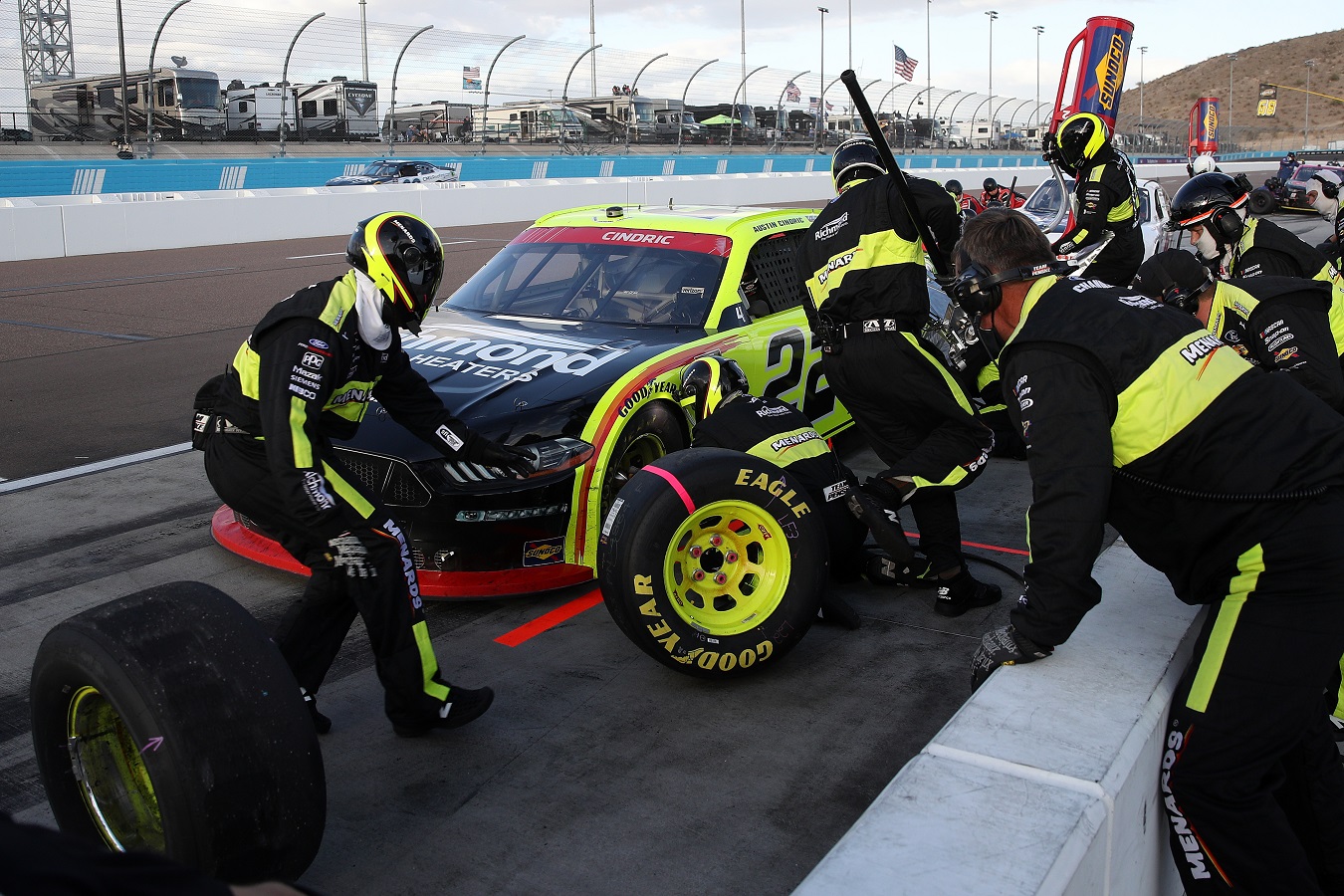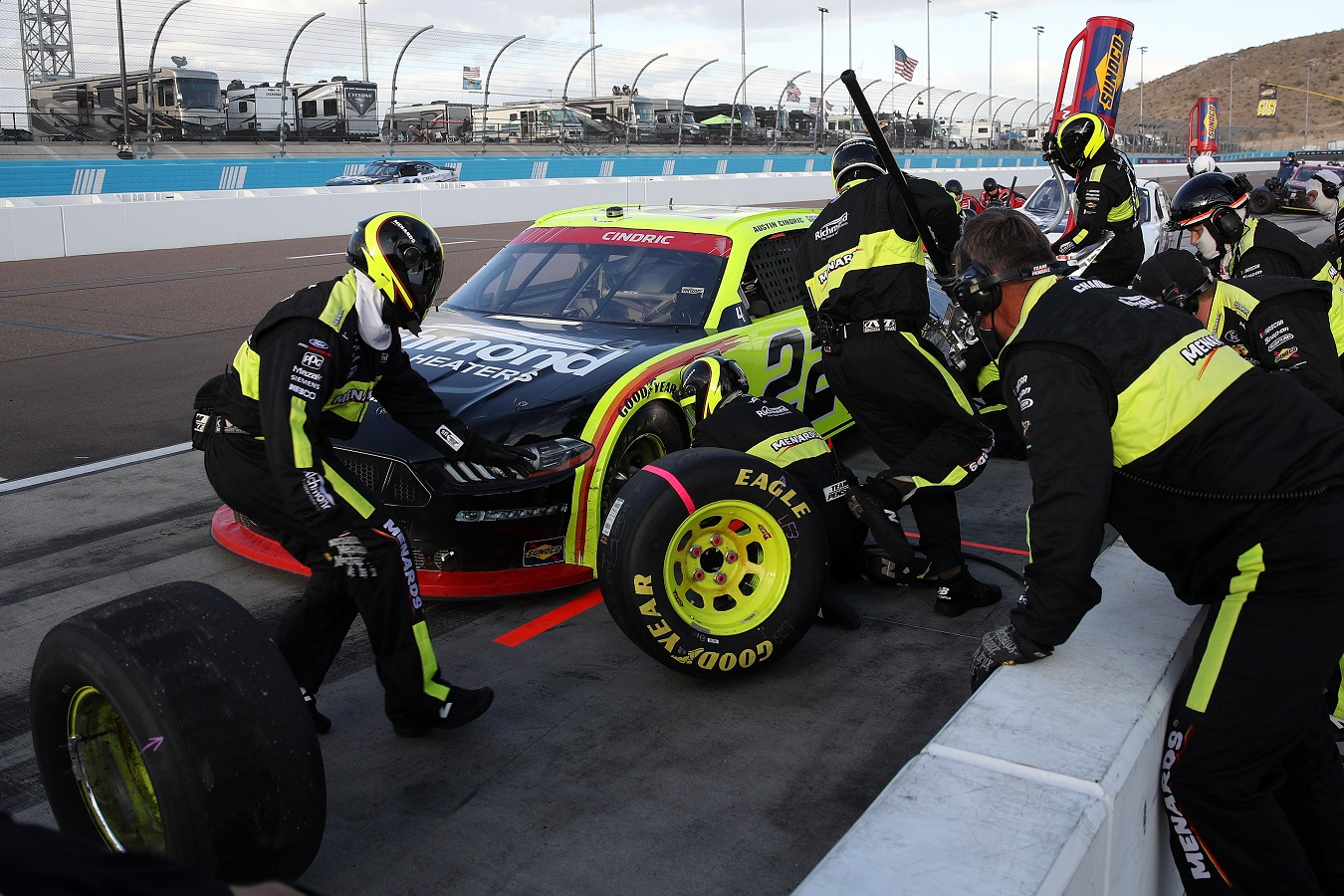 For Formula One and other European "single-seater" racing series, teams often bring sets of both "slicks" and grooved tires for both wet and dry conditions. With grooved tires, Formula One cars can drive safely through moderate rain. However, a heavy enough downpour can still bring a race to a stop.
This is not the case for NASCAR, who takes absolutely no chances with the weather. Even a light drizzle can be enough to bring out the red flag. During the stoppage, crews use jet dryers — slightly modified jet engines pointed toward the track to blow the surface dry.
If the race cannot be restarted within a reasonable amount of time, one of two things will happen. Assuming that the race has not reached its halfway point, the race will be postponed until the next day of good weather. If the race has passed its halfway point and it cannot continue, NASCAR will declare the race over.
Has NASCAR used rain tires?
Until very recently, NASCAR has simply not bothered with the idea of using rain tires. It had been able to scrape by just fine without them for decades. Goodyear briefly experimented with a rain tire compound in 1995, but abandoned the project after poor reviews from drivers.
Things changed with the 2008 Nationwide (now Xfinity) Series race at Circuit Gilles Villeneuve in Montreal — a 2.71-mile road course more famous for hosting Formula One. For the first time in the modern era, NASCAR allowed teams to break out grooved tires during a points-paying race. Rain tires didn't come to the Cup Series until the 2020 Bank of America ROVAL 500, held at Charlotte Motor Speedway's road course.
Why do we bring this up now? The weather outlook for NASCAR's season-opening event is bleak. Forecasts show that the Daytona Beach area will be in for rain on Tuesday, the day of the Busch Clash. Fortunately, according to reporter Bob Pockrass, NASCAR has authorized the use of rain tires for the Clash, which will be held this year at Daytona's infield road course.