Chase Briscoe's Honesty About High Speeds Is Refreshing Even if It Might Surprise NASCAR Fans
Chase Briscoe is enjoying success this season in the NASCAR Cup Series but admits he has reservations about ever giving the Indianapolis 500 a shot.
The Sunday of Memorial Day weekend is among the high points of the year for racing fans. The tradition-steeped Formula 1 Monaco Grand Prix, the world-renowned Indianapolis 500, and the longest of all NASCAR races take place within hours of each other.
There has been more talk than usual this year of IndyCar drivers potentially making a move to F1, but it's been a while since a NASCAR star has contemplated trying for the Indy 500/Coca-Cola 600 double. Don't expect to find Chase Briscoe in that conversation should the subject arise again.
The second-year Cup Series driver knows his limitations, and he says 234 mph is one of them. His respect for the perils of open-wheel racing makes for a refreshing bit of honesty considering that NASCAR has dangers of its own.
Speed is back in fashion at Indianapolis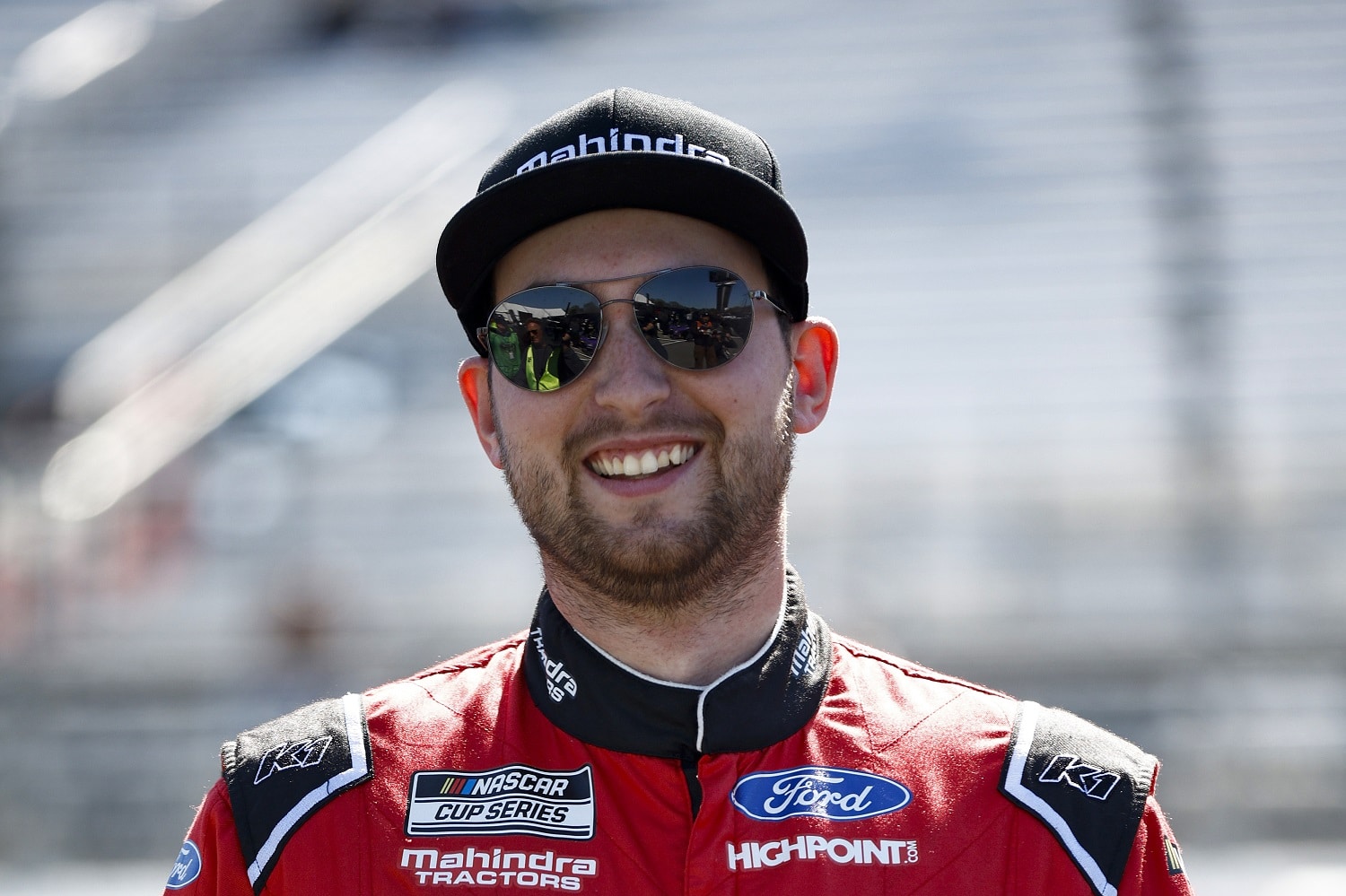 Bill Elliott wasn't the first driver to qualify for the Daytona 500 at over 200 mph. However, his 210.364 in 1987 was one of those moments when NASCAR officials realized they needed to dial it down a notch with the restrictor-plate era. Speeds crept back over 200 mph 28 years later when Jeff Gordon won the pole, but the low- to mid-190s became the standard after that.
This year, the introduction of the Next Gen car contributed to Kyle Larson taking top honors at a modest 181.159 mph. If that sounds slow, remember that his car was still covering a tad over 88 yards (i.e., a slightly short kickoff return for a touchdown) per second.
We mention that because qualifying speeds for the Indianapolis 500 popped a bit this year. Scott Dixon's 234.046 mph this month set a record speed for capturing the pole, though Arie Luyendyk did clock 236.986 mph in second-day qualifying in 1996.
To appreciate the difference between 181 and 234 mph, Dixon was covering 26 yards more than Larson every single second of the lap on their respective 2.5-mile laps.
Bottom line: IndyCar speeds are insane, and Chase Briscoe isn't afraid to admit that's more than he's prepared to try.
Chase Briscoe isn't afraid to admit the Indianapolis 500 is spooky
As an Indiana native, Chase Briscoe saw his share of basketball for 11 months each year, but May has always belonged to Indianapolis Motor Speedway. The Indianapolis 500 is more than just a day or a long weekend. It's a month of testing, qualifying, and competition.
Briscoe, 27, was hardcore into the sport as a teen and knows the importance of Indy in the racing world as well as anyone. He also knows his limitations. Bob Pockrass of Fox Sports interviewed NASCAR drivers over the weekend to gauge how many might be interested in trying IndyCar racing, specifically the Indianapolis 500.
Briscoe admitted he's a hard no.
"Honestly, I don't think I'm brave enough to try it. I tell everybody I just want to start-and-park. I want to be a part of the opening ceremonies.

"I want to be a part of walking out, during the brick walk, taking the green flag. … I would love to run a road course, but I don't know about an oval yet."

Chase Briscoe
Year 2 has been a breakthrough for Chase Briscoe
Chase Briscoe need not apologize for wanting no part of Indy at this stage of his career. He's in the process of putting together a solid NASCAR Cup Series career these days.
Stewart-Haas Racing promoted Briscoe to NASCAR's top series last season to replace Clint Bowyer, who retired from driving to join Fox Sports. Briscoe was coming off a nine-win season in his second full-time year in the Xfinity Series, so SHR had high hopes.
For whatever reason, the entire SHR Cup Series team struggled in 2021, and Briscoe's rookie stats did not impress. He managed just three top-10 finishes and placed 23rd in points, raising questions about whether Tony Stewart may have been swayed too much by his own Indiana roots and the shared loved of dirt-track racing.
This season has been a different story. At the midway point of the regular season, Briscoe has already matched those three top-10 results. More importantly, he broke through at Phoenix in the fourth week of the season to register his first victory.
Briscoe has slumped in the five most recent races, with only one result better than 20th. But he's hanging in at 14th on the points list, and that single victory likely will be enough to carry him into the playoffs.
That means it's full speed ahead for the No. 14 Ford, even if it's at NASCAR rather than IndyCar speeds.
All stats courtesy of Racing Reference.
Like Sportscasting on Facebook. Follow us on Twitter @sportscasting19 and subscribe to our YouTube channel.