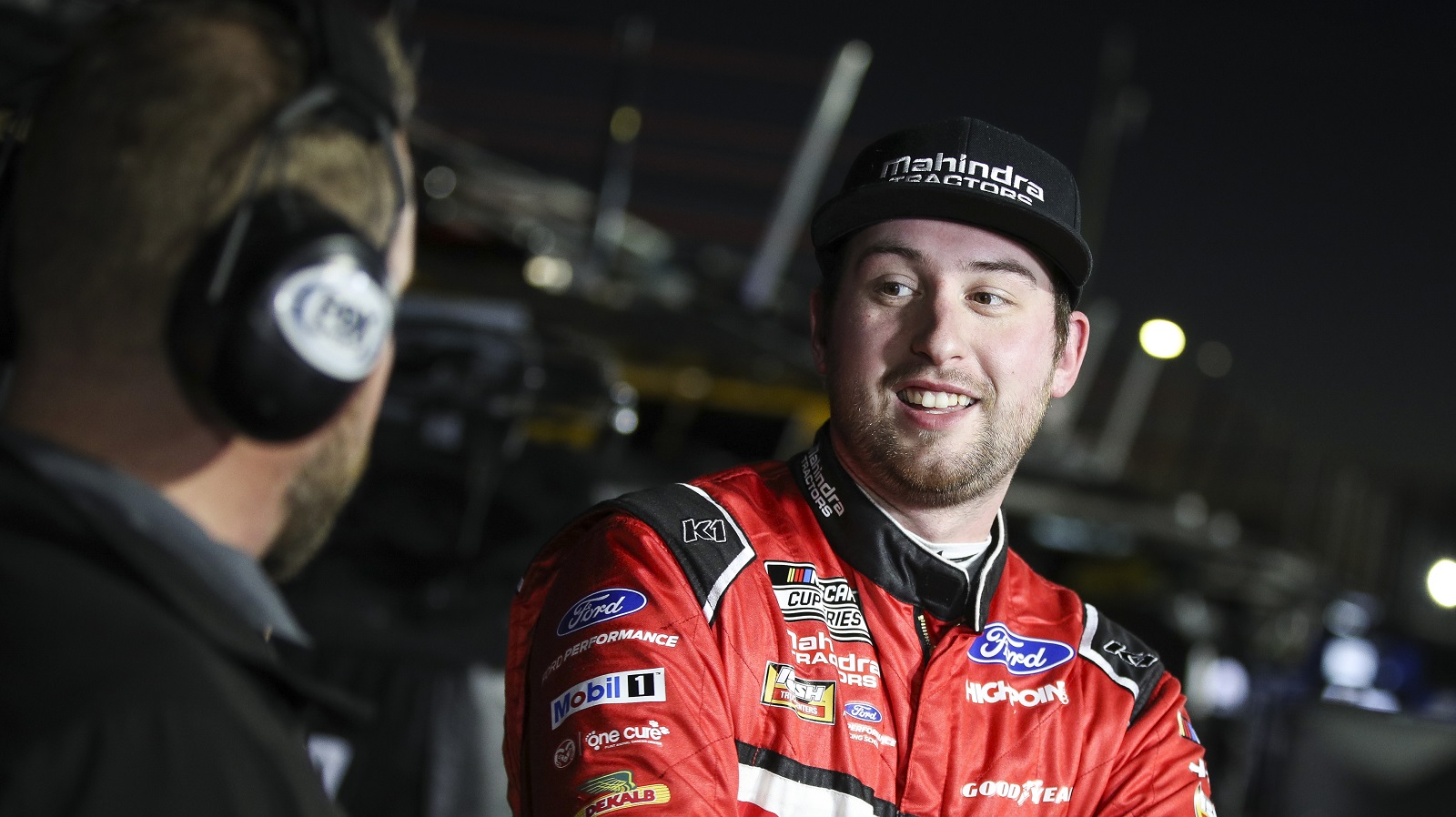 Chase Briscoe Saved His Career Through His Father's Chance Meeting in Las Vegas
Chase Briscoe, who captured his first NASCAR Cup Series race victory last week, won nine Xfinity Series races in 2020 after landing a late commitment from a new sponsor.
NASCAR Cup Series driver Chase Briscoe put on an impressive performance last weekend during his first victory in the sport's top national circuit. Briscoe, 27, led 101 of 312 laps to shoot up the points list into a tie for fourth with defending series champion Kyle Larson.
With this being just his second Cup Series season, there was an understandable temptation to label Briscoe as an overnight sensation of sorts. However, a great profile written two years ago nails the true story: It wasn't long ago that Briscoe was less than a week away from being out of the sport.
Chase Briscoe is on the figurative right track in the NASCAR Cup Series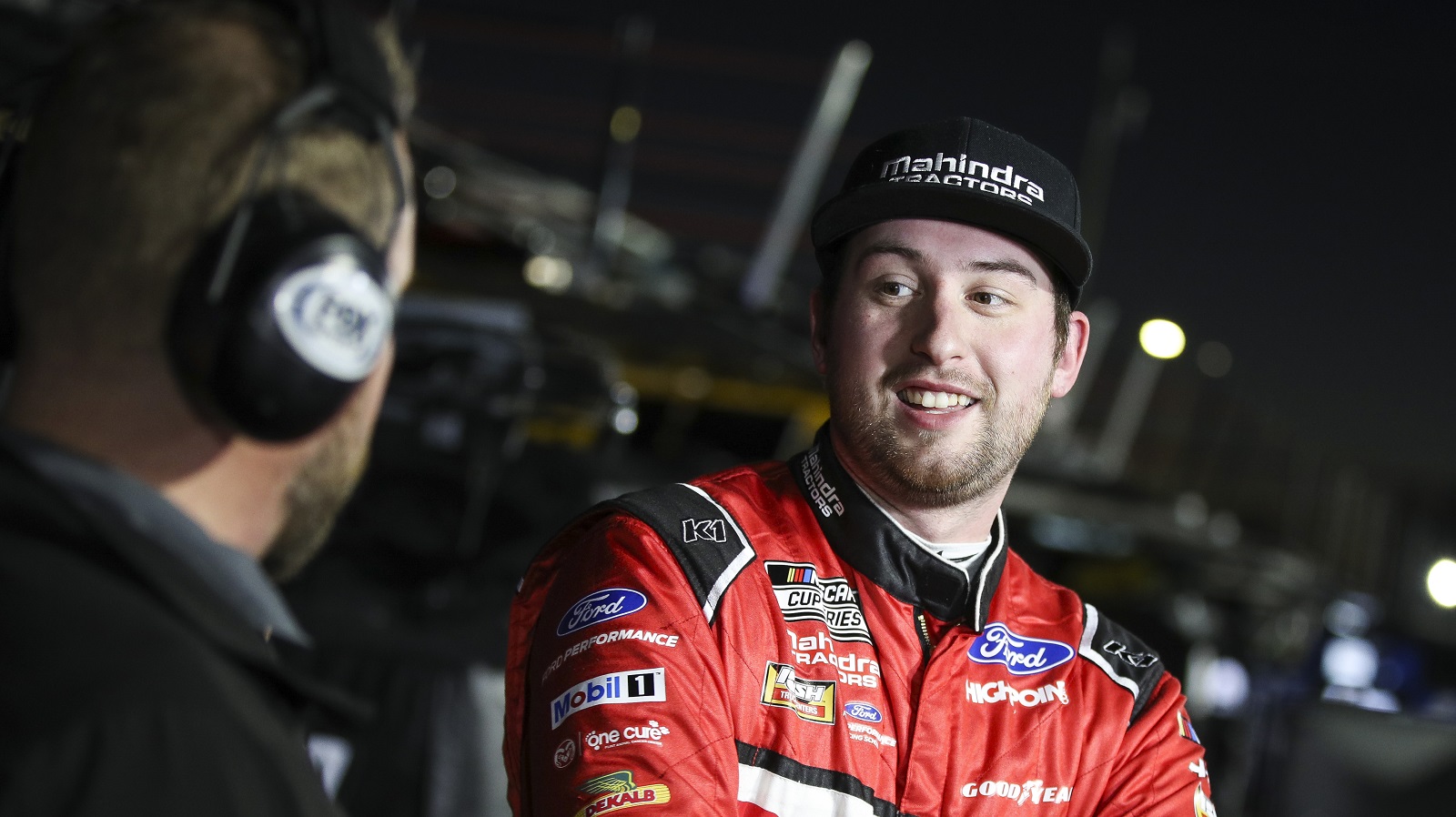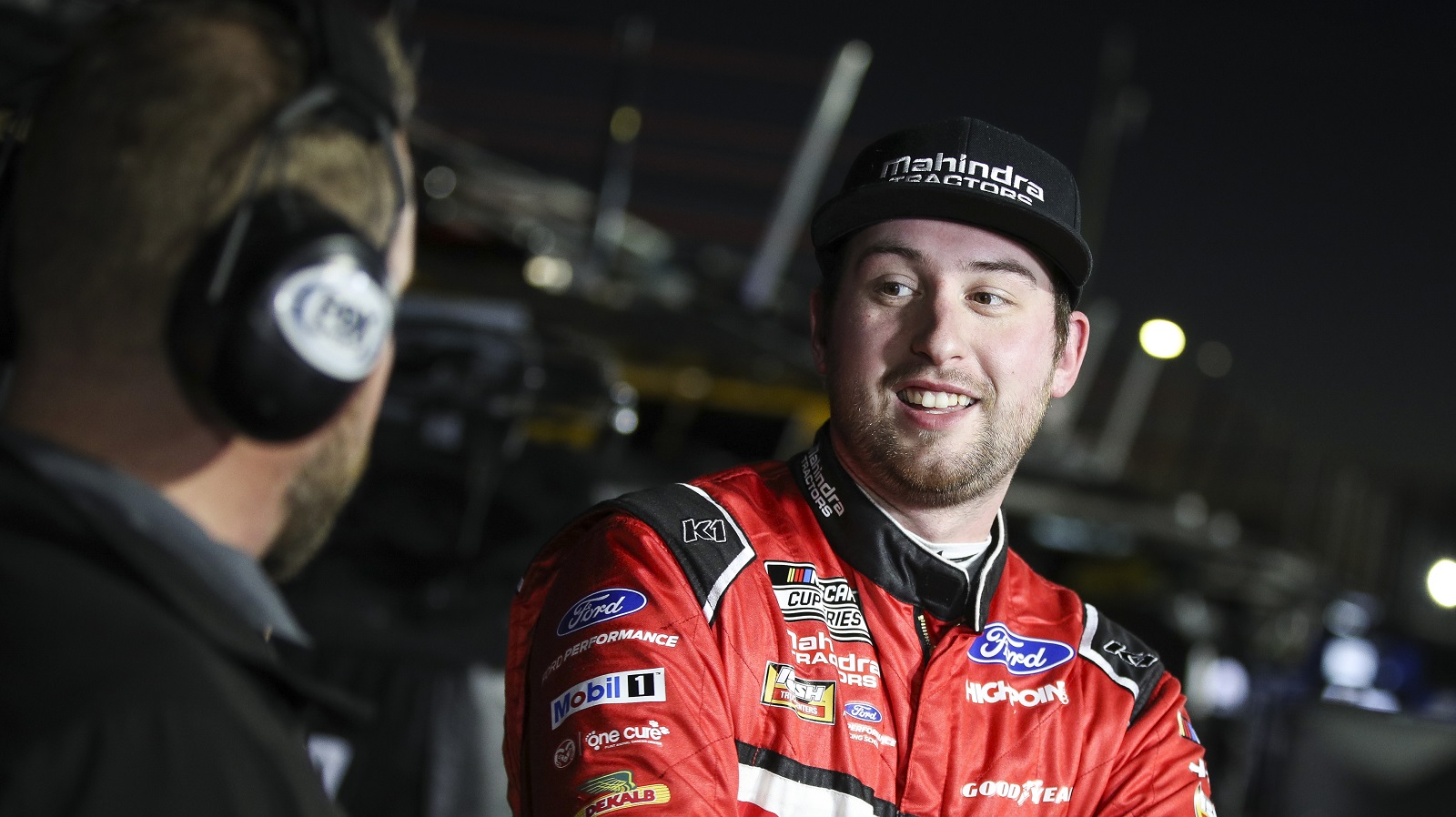 The 2021 season wasn't the rookie campaign Chase Briscoe envisioned as he moved up to replace Clint Bowyer in the No. 14 Ford at Stewart-Haas Racing. Coming off a nine-win season in the Xfinity Series, Briscoe managed only three top-10 finishes.
Even in a year in which SHR underachieved in general, finishing 23rd in points wasn't great. Still, Briscoe finished ahead of veterans Erik Jones, Daniel Suarez, and Ryan Newman.  With a year of experience under his belt, he came back this year with the advantage of the great equalizer: Even if it doesn't last into the late summer and fall, the Next Gen car has narrowed the gap between the haves and have-nots.
That didn't automatically put Briscoe on equal footing with Kyle Larson or the other drivers from the 2021 Championship 4, but it has nudged him closer to the conversation. Even before the breakthrough win at Phoenix Raceway, Briscoe finished third in the Daytona 500 and led 20 laps on his way to 16th at Auto Club Speedway.
All in all, Briscoe is on track for his first playoff appearance, and visiting Victory Lane last weekend was a nice morale boost for Stewart-Haas Racing after a lost season.
Chase Briscoe saved his career through his father's chance meeting
If not for a bit of good fortune, Chase Briscoe might be preparing for another in the endless series of World of Outlaws dirt-track races on Saturday instead of practicing at Atlanta Motor Speedway, where he'll start on the pole on Sunday. It's a story that Jeff Gluck told in a 2020 story for The Athletic as Briscoe was enjoying his breakthrough season in the Xfinity Series.
Finishing sixth in the Camping World Truck Series for Brad Keselowski's team in 2017 led to Briscoe latching on with the Roush Fenway Racing Xfinity team for a partial schedule. The fact that both those teams are now defunct speaks to how close to the edge Briscoe's career has been.
That was never truer than at the end of the 2019 season. Splitting time between Roush Fenway and Stewart-Haas Racing, Briscoe won on the Charlotte Roval late in 2018 to land a full-year Xfinity deal with SHR. Another victory and a fifth-place finish in points in 2019 appeared to guarantee the Indiana native's spot in the 2020 lineup.
However, he learned during Championship 4 weekend at Homestead-Miami that Ford could no longer allocate money to his SHR car for the following season.  The team gave its blessing for Briscoe to look toward other teams, but nothing was materializing.
That's when Kevin Briscoe was walking to dinner one night in Las Vegas shortly after the season. He happened to be wearing his son's No. 98 Ford hat, and it was one of the most fortunate choices of attire in recent racing history.
HighPoint gave a talented driver the break he needed
Mike Mendiburu, both an IT executive and NASCAR fan, came across Kevin Briscoe wearing that No. 98 hat and struck up a conversation. Not only was the CEO of HighPoint a NASCAR fan, but he was a fan of Chase Briscoe and Stewart-Haas Racing.
HighPoint executives previously inquired about sponsoring an SHR car, but those discussions went nowhere. This time, though, Mendiburu handed Kevin Briscoe a business card and asked him to follow up.
"Most of the time when stuff like that happens, you think, 'Yeah, right,'" the elder Briscoe said. "But for some reason, it felt like the guy seemed genuine."
This time, the talks panned out. HighPoint signed on for primary sponsorship in 13 races, four of which the third-year Xfinity driver won. Money from Ford and a handful of one-off sponsors allowed him to run a full season that ended with nine victories and 13 other top-10 finishes. It was his ticket to the Cup Series after Clint Bowyer retired.
"This year could easily not have happened," Briscoe told The Athletic. "I was literally two days away from not being here at all."
With how well 2022 has started, he could be hanging around for a good number of years now.
All stats courtesy of Racing Reference.