Chase Briscoe Reminds Us of a Developing NASCAR Trend in Which 27 Is the New 35
Chase Briscoe hit a nice round number on Sunday at Phoenix Raceway. As a first-time winner in the NASCAR Cup Series, he became the 200th driver to score a victory in the sport's top circuit.
There is another number, however, that is drawing more attention. A 200th winner was always inevitable, whether it happened this year or in 2025. But the common denominator for the winners of the past 10 races in the series is more significant.
Stewart-Haas Racing needed this victory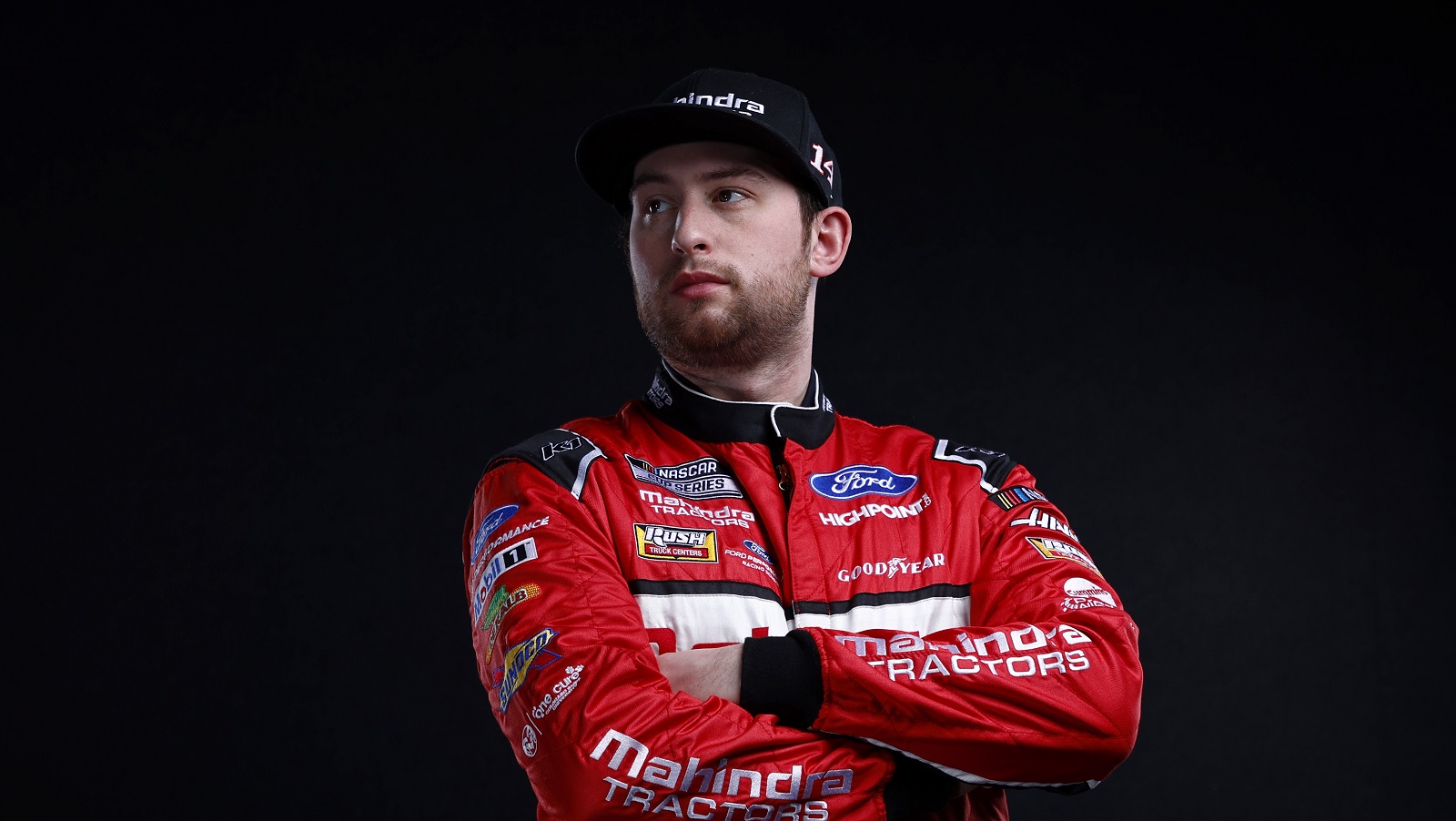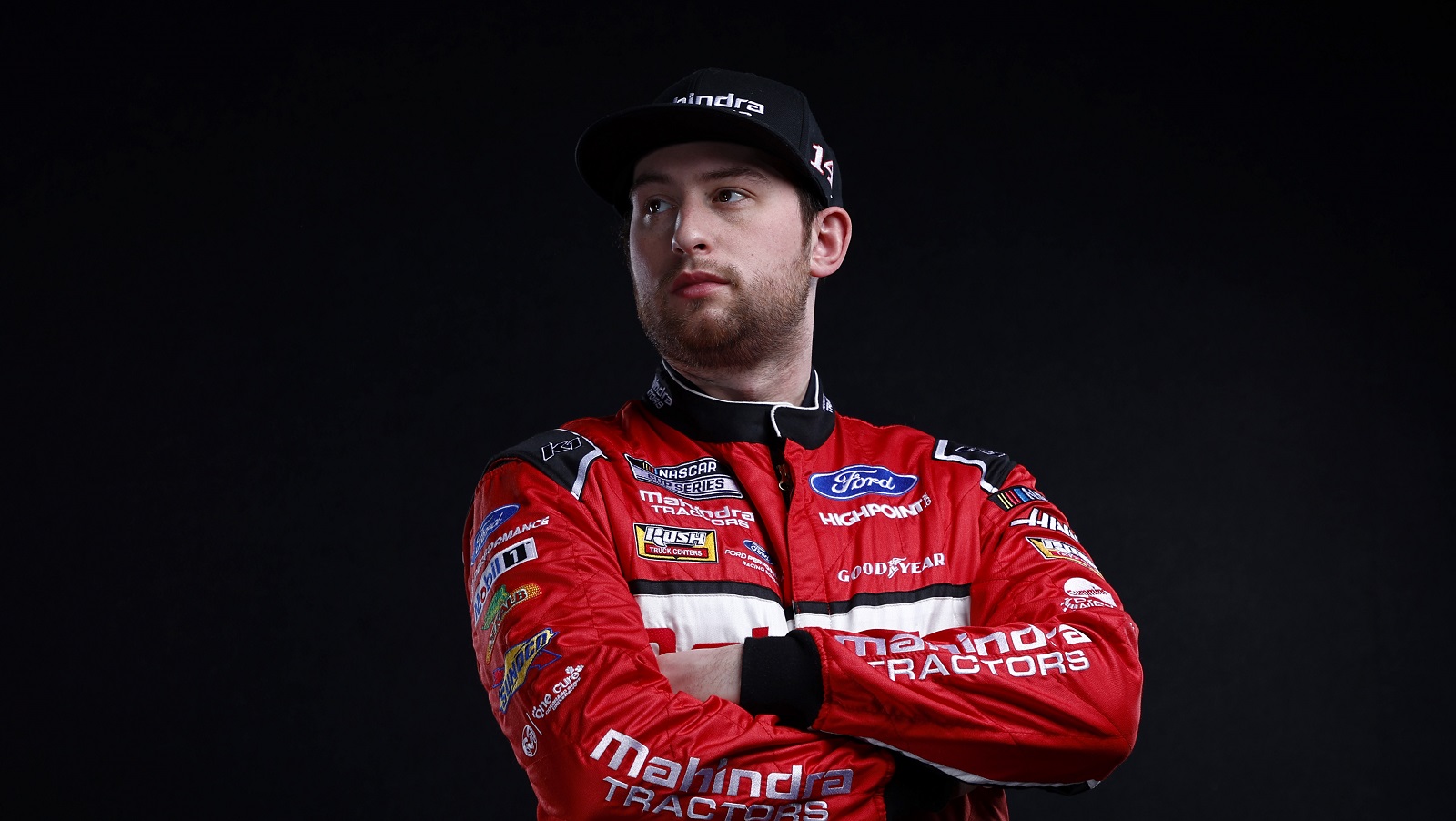 Last season was one to forget for the entire Stewart-Haas Racing organization. Don't believe it? Well, Chase Briscoe's victory Sunday equals SHR's entire output for 2021. Aric Almirola won once, while Briscoe, Kevin Harvick, and Cole Custer pitched shutouts. And that was after Harvick had won nine races in the preceding season.
Briscoe's maiden win doesn't solve everything that ails SHR, but it's good for morale. Having Harvick (sixth), Almirola (12th), and Custer (16th) finish in the top 20 also helps because Almirola had been the only driver registering much success through the first three races.
Figuring out the Next Gen car remains an ongoing process, but Sunday at Phoenix Raceway served as evidence that perhaps SHR isn't as deep into the weeds as feared.
NASCAR demographics: Chase Briscoe reminds us 27 is the new 35
Aside from putting Stewart-Haas Racing back in the win column, the victory at Phoenix Raceway by Chase Briscoe, 27, in the No. 14 Ford marked the 10th consecutive NASCAR Cup Series race won by a driver under the age of 30. That's a record for the sport.
Kyle Larson won four of the final six races last season, and Bubba Wallace and Alex Bowman triumphed once apiece. This year, Austin Cindric, Larson, Bowman, and now Briscoe have driven onto Victory Lane.
The average age of this year's winners is 26.8, according to The Athletic, and Chase Elliott hasn't even scored a win yet. And had Briscoe not become the latest under-30 winner, the finishers immediately behind him, Ross Chastain and Tyler Reddick, would have fit the description, too.
The streak could end at any point, and the Busch brothers, Kevin Harvick, Martin Truex Jr., and Denny Hamlin could string together some victories of their own to restore the equilibrium. For now, though, the influx of younger drivers who took the place of the likes of Jimmie Johnson and Tony Stewart is having its moment in the spotlight.
What's driving the trend toward younger winners?
It can be argued that 10 straight victories by NASCAR Cup Series drivers under the age of 30 is simply a statistical fluke. Also, 30 years old is a nice round number, but it's also arbitrary. Is there that much of a difference between 30 and 28, for instance?
If this is a legitimate trend to be respected, then the first order of business is to acknowledge the brilliance of Kyle Larson. He has won 11 races in a little more than a season since Hendrick Motorsports in effect made him the replacement for Jimmie Johnson, who won 63 of his 83 races after his 30th birthday.
Secondarily, the Next Gen car may be contributing to the continuation of the streak this year. Driving experience still counts for something, but the years of mastering the Gen 6 car don't translate into handling the model that made its points-race debut at Daytona. Some drivers have had more seat time than others in the Next Gen car, and some teams may have gotten the jump on figuring out the optimal setups.
But, at the end of the day, drivers are mostly starting the year on equal footing when it comes to getting the most out of it. Thus, Chase Briscoe probably knows as much as Denny Hamlin or Kevin Harvick.
Third, sometimes you need to look both ways when crossing the intersection of luck and fate. Had Erik Jones not wrecked late, Kyle Busch might just now be finishing up his celebration on Victory Lane in Las Vegas, with no one talking about all those young winners.
All stats courtesy of Racing Reference.
RELATED: 4 Lingering NASCAR Cup Series Feuds Will Spice up the 2022 Season