Floyd Mayweather Has Had a Volatile Relationship with Adrien Broner
Boxer Floyd Mayweather Jr. is one of the greatest of all-time. His 50-0 career record will always be hard to beat. What might be harder to beat, though, is his box-office appeal that has helped him not only earn a lot of money in the ring but also launch Mayweather Promotions. Other boxers have tried to emulate Mayweather, guys like Adrien Broner specifically, but it is hard to have as much success as Mayweather has had. Mayweather actually helped mentor Broner but the two have had an on-and-off-again relationship.
Adrien Broner had a hot start to his boxing career
In his career, Adrien Broner has certainly had a lot of success, not as much as Floyd Mayweather, but he has still had a lot of it. Broner is currently 33-4-1 in his career, according to BoxRec.
However, he had a really hot start to his career. Broner started 27-0. He won the World Boxing Organisation (WBO) World Super Feather Title in 2011 and 2012, according to BoxRec. He also won the World Boxing Association (WBA) World Welterweight Title in 2013.
His hot start might have partially been because of Mayweather. This is what Bleacher Report's Lyle Fitzsimmons wrote about them in 2014.
"He often refers to Mayweather as a 'big brother,' and, when it comes to jewelry-copping achievements as a preposterously gifted 20-something, the comparisons are perfectly apt," Fitzsimmons wrote. "Both have unmistakable physical gifts. Both never fail to come to work in pristine condition. And both have the skills to not only win fights against credible foes but to look spectacular in doing so."

Lyle Fitzsimmons
Broner also said this about Mayweather in 2014 according to a video from EsNews, "I learned a lot from him. I'm still learning from him every time we talk and he's a great human being … He's a great mentor. He's been around the game for a long time and he teaches me a lot when we talk on the phone and even in person."
The two certainly had a close relationship. Then they didn't.
Floyd Mayweather and Broner had a falling out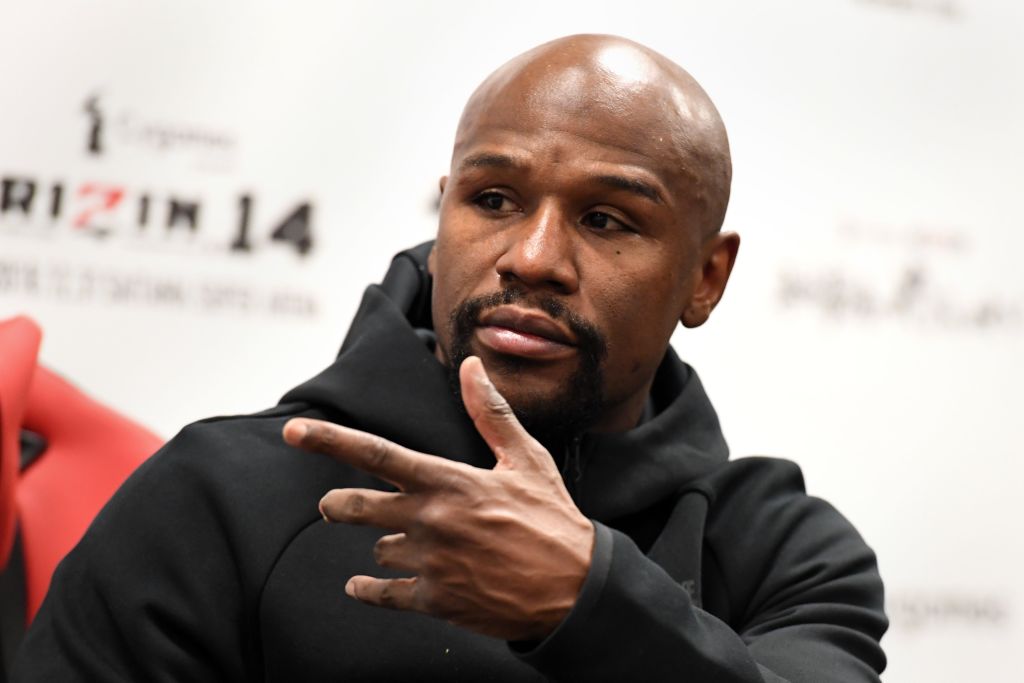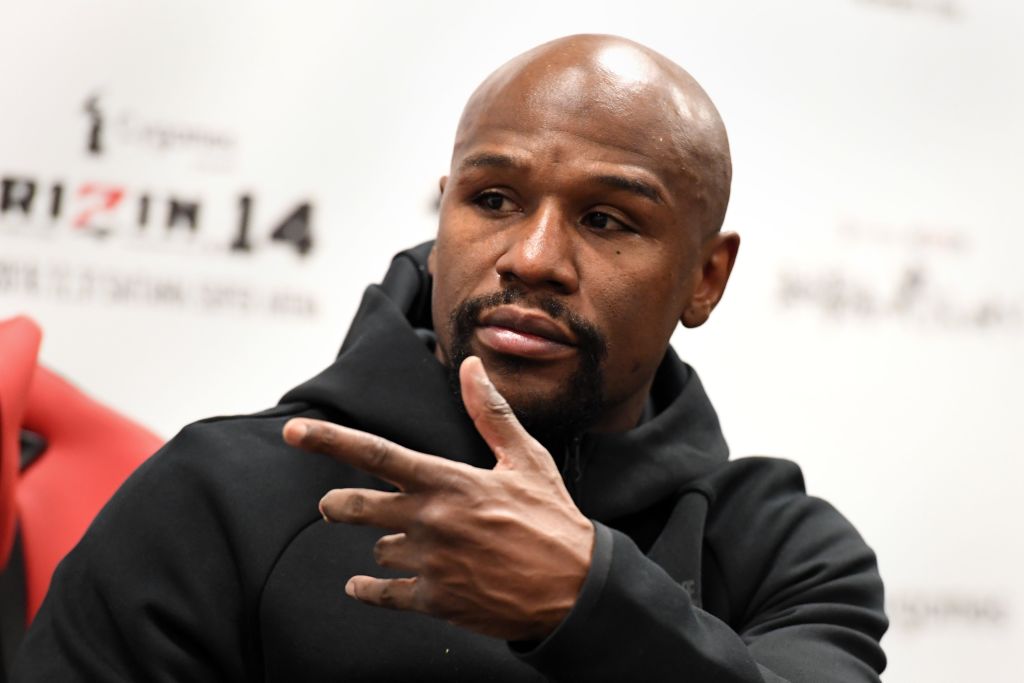 The relationship between Broner and Mayweather has been on-and-off over the years. Broner made comments about Mayweather in 2016 during a press conference. He referred to Mayweather's promotional company as "Hateweather Promotions," according to ESPN. Mayweather responded by saying this.
"He said 'Hateweather Promotions,' so I'm still trying to find out what the AB stands for. 'Always Broke?'" Mayweather said, according to ESPN. "We know he ain't never seen eight figures or nine figures. He has barely ever seen seven figures. It could be safe to say that one of my cars cost more than he made his whole career."

Floyd Mayweather
However, in January 2017, the Cincinnati Enquirer reported that they were friends again. The two appeared at the Cintas Center in Cincinnati, Broner's hometown, announcing and jointly promoting a night of fights. This came after Broner was a part of an Instagram suicide scare, according to the Cincinnati Enquirer. "Family get into it at times. But, in the end, family get together," Broner said according to the Cincinnati Enquirer. "I'm going to stay level-headed. He knows what I've been going through."
A reignited beef
Despite it looking like their relationship was patched up, Broner reignited the beef in April 2017. Broner called Mayweather out after another boxing star Gervonta Davis demanded a fight with him. Davis was a part of Mayweather's Money Team, according to TMZ, so Broner took it as disrespect. He said that he and Davis were friends and that Mayweather tricked Davis into challenging him.
However, just a couple days after that, Mayweather said something to Broner in person and the two seemed to patch things up again, according to TMZ.
Are the two boxers okay now?
Broner announced on Instagram in June 2018 that he signed a five-fight promotional contract for $50 million with Mayweather Promotions.
Broner has since been in one fight with Manny Pacquiao in January 2019, according to BoxRec, and Broner has fought under Mayweather Promotions, according to Bleacher Report. He lost to Pacquiao by a unanimous decision.
Additionally, Broner said in July 2019 that Mayweather and Pacquiao will fight again, according to Bleacher Report. He also said that Mayweather will win again. Mayweather defeated Pacquiao by a unanimous decision in May 2015. His last official fight was in 2017, though, and he is technically retired. However, he said that he was going to come out of retirement in 2020, according to CNN.
So, if history repeats itself, the relationship between Adrien Broner and Floyd Mayweather will probably hit a rough patch again. For right now, though, it seems as if they are okay and are maybe working together. Hopefully, one will get in the ring again soon.