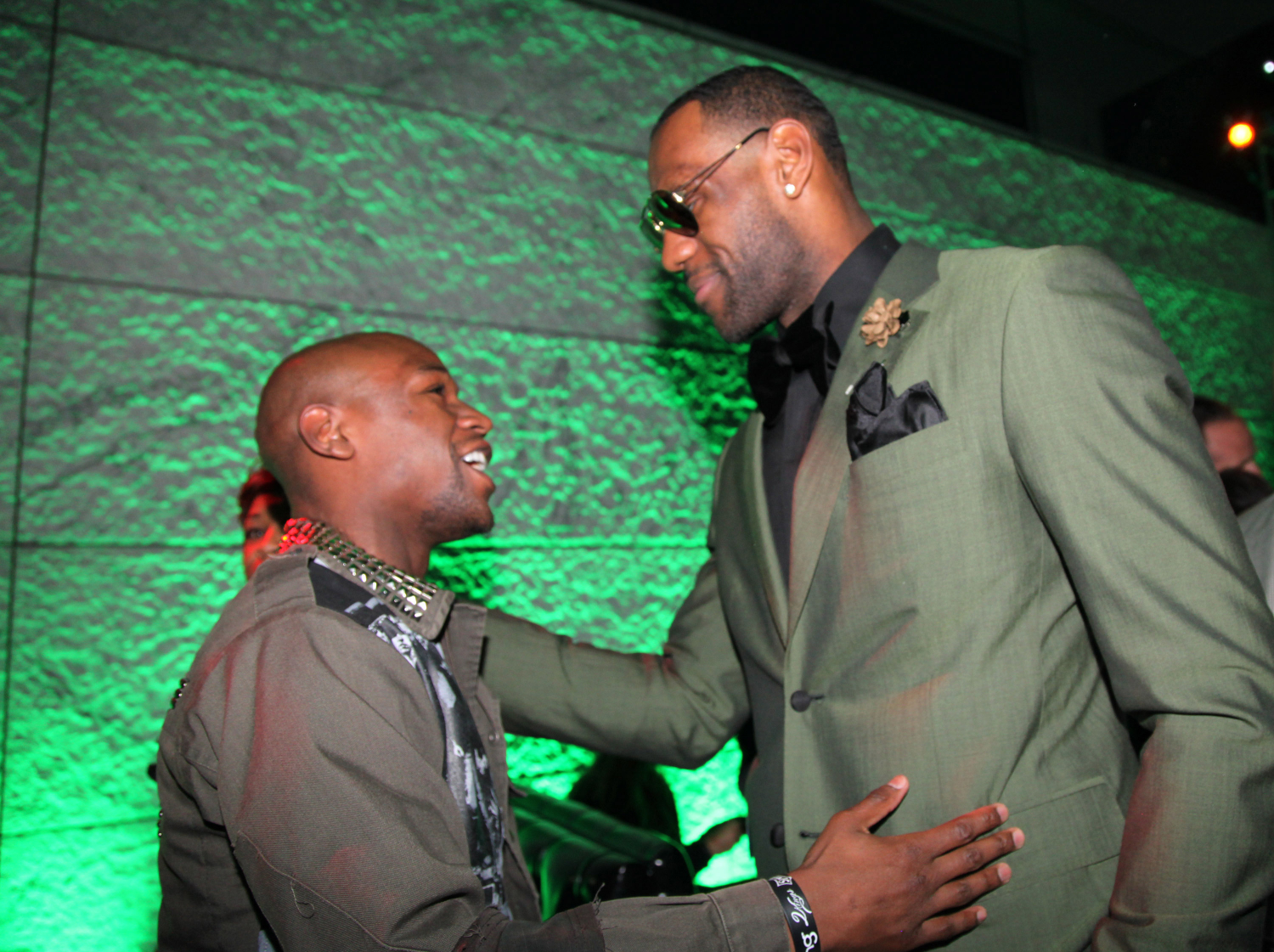 Floyd Mayweather Revealed Why He Won't Pick LeBron James Over Michael Jordan
LeBron James and Michael Jordan are two of the greatest basketball players of all-time. Floyd Mayweather revealed who he is taking.
Floyd Mayweather is one of the greatest boxers of all-time. He probably knows a lot about greatest-of-all-time conversations too, especially when it comes to his sport. However, he recently gave his opinion on another sport — basketball. In a recent interview with Shannon Sharpe, Mayweather revealed who he is taking, Michael Jordan or LeBron James.
LeBron James vs. Michael Jordan
When discussing the greatest basketball player of all-time, LeBron James and Michael Jordan are pretty much the two players that everyone always discusses.
They both have excellent cases for being considered the greatest too.
Jordan is a Hall of Famer as he was a 14-time All-Star, a 10-time scoring champ, a three-time steals champ, and he won the Defensive Player of the Year award in 1987-88. Jordan also won five MVP awards in his career and six NBA Finals MVPs, as he went 6-0 in the NBA Finals with the Chicago Bulls.
In addition to his six championships and all of the honors he received, Jordan is fifth all-time in total career points with 32,292, and his 2,514 career steals are third all-time. His 30.1 career points-per-game average is also No. 1 in NBA history.
James, on the other hand, is a 16-time All-Star, was the scoring champ in 2007-08, and was the assist champ in 2019-20. He has also won four league MVP awards and three NBA Finals MVPs. In addition to his three NBA championships, James has reached the NBA Finals 10 times, and nine times in the last 10 years. His 34,241 career points are third all-time, and his 9,346 career assists are eighth all-time. James' 27.1 career points-per-game average is No. 4 in NBA history.
James and Jordan both certainly have the resume to be considered the greatest basketball player of all-time. So, who is Mayweather picking between the two of them?
Floyd Mayweather revealed who he is picking between the two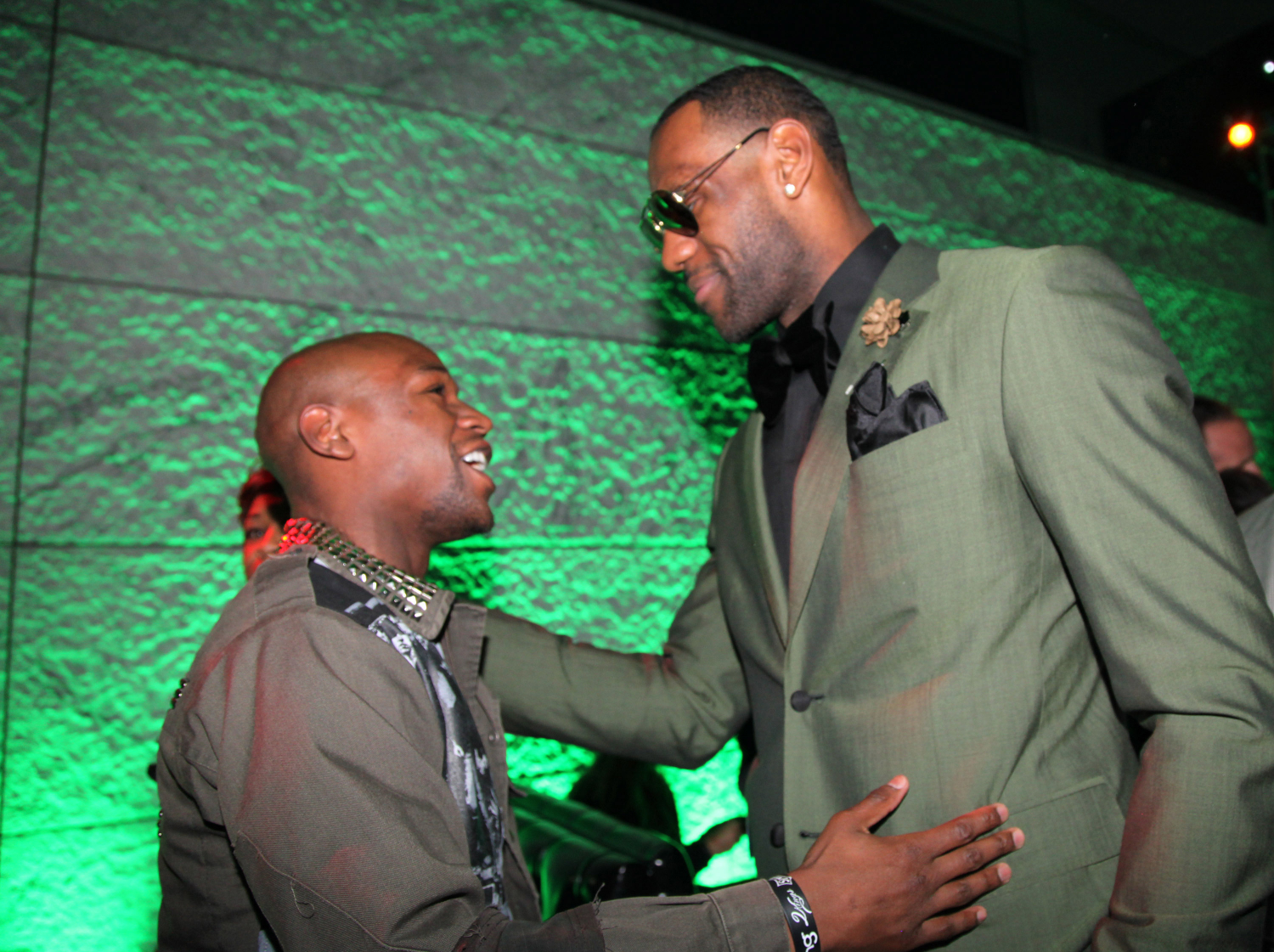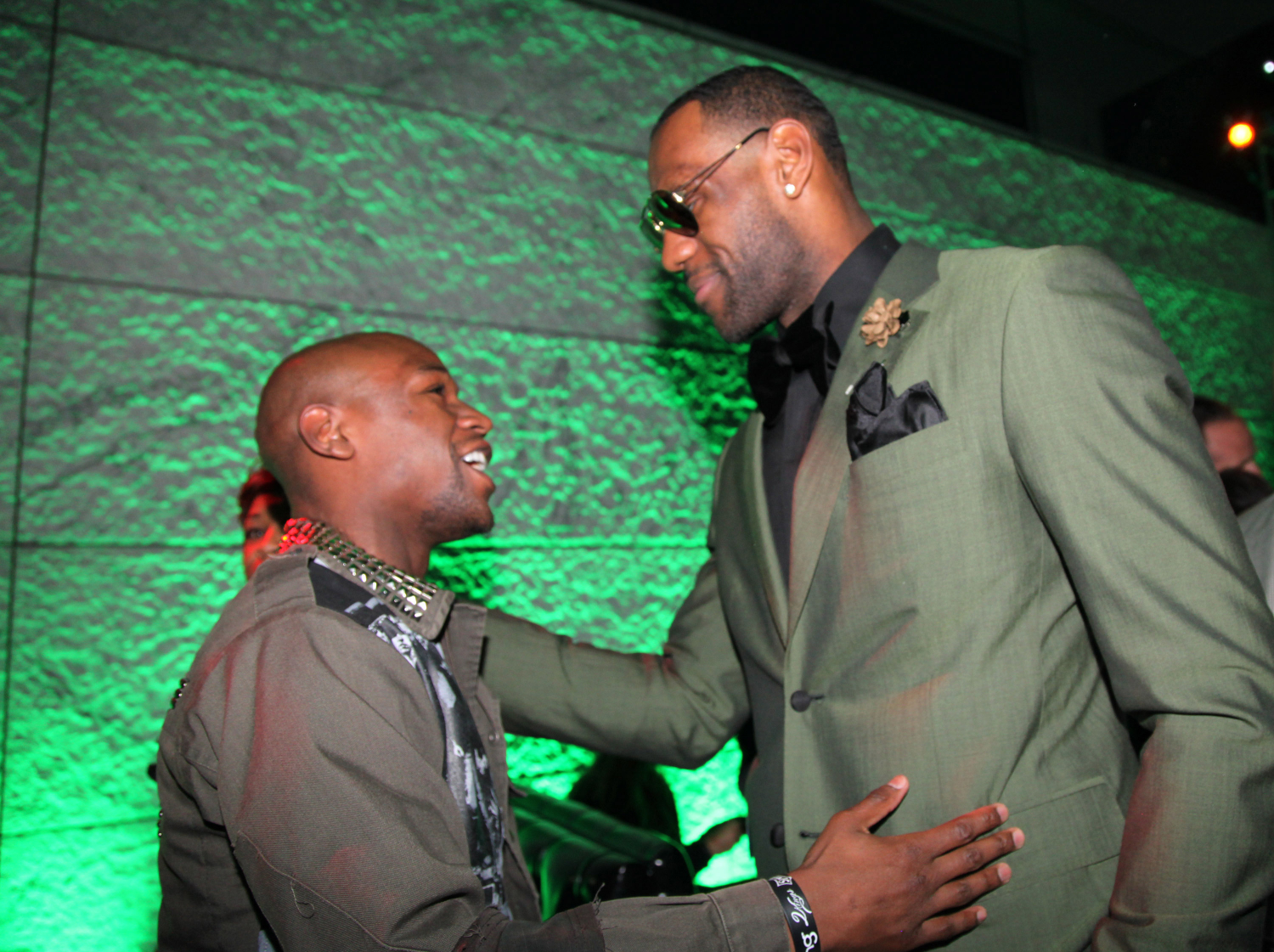 Mayweather recently went on Shannon Sharpe's podcast, Club Shay Shay, and he discussed the LeBron James-Michael Jordan debate.
"If they played against each other, LeBron James is too big and strong and too fast," Mayweather said.
However, despite saying James would probably win in a one-on-one scenario, Mayweather is still taking Jordan.
"If I had to choose one, I'm going to choose Michael Jordan because I got to go with somebody that's going to go out there and give it their all every night," Mayweather said. "When the clock is ticking, LeBron [is not supposed to] pass it; he's supposed to shoot it."
He also sad this: "I love LeBron, but one thing about Michael Jordan — he gonna come out there every night and try to kill you. Every night. LeBron be seeming like he's kind of playing nonchalant sometimes."
It appears that Jordan's killer mentality is why Mayweather gives him the nod over James. However, James is close to improving his resume even more.
LeBron James can add to his legacy
As mentioned earlier, James has played in the NBA Finals nine times in 10 years, and the ninth time is taking place right now. James is just two wins away from giving himself an even better argument as the greatest of all-time.
Despite how crazy the 2019-20 NBA season has been due to COVID-19, James has led his third different team to the NBA Finals in the LA Lakers. They have gotten out to a commanding lead in the Finals too, as they dominated the Heat in Games 1 and 2 to jump out to a 2-0 lead in the series. 
After averaging 25.3 points per game, 7.8 rebounds, and an NBA-leading 10.2 assists in his 17th NBA season, James has been remarkable in the playoffs. He has averaged 27 points per game, 10.4 rebounds, and 8.9 assists during the postseason so far. James also arguably has his most talented teammate of all-time on the Lakers this year too in Anthony Davis, who is averaging 29.3 points per game and 9.6 rebounds this postseason.
If Davis and James can lead the Lakers to a championship, then James' fourth title will certainly make his case for being the greatest basketball player of all-time even more interesting.
Stats courtesy of Basketball Reference