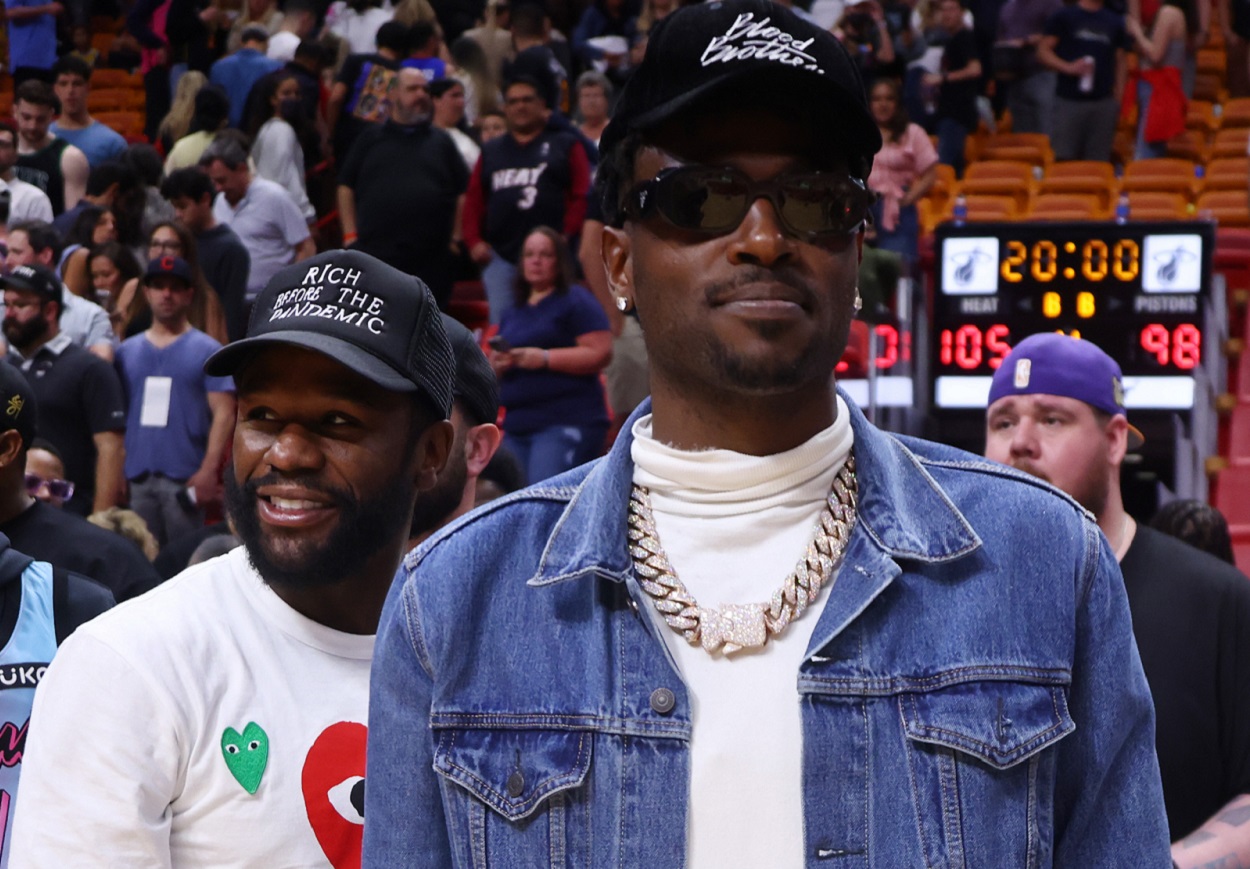 Floyd Mayweather Ridiculously Offers Up $20 Million to Any NFL Team Willing to Sign Antonio Brown
Floyd Mayweather has offered up $20 million to an NFL team to sign Antonio Brown.
It's been nearly a month since NFL free agency began, and Antonio Brown has yet to sign with an NFL team for the 2022 season. Of course, it could be related to the incident about three and a half months ago when the seven-time Pro Bowler walked out on Tom Brady and the rest of his Tampa Bay Buccaneers teammates during the third quarter of a Week 17 matchup with the New York Jets.
My apologies. I have no idea why I wrote "could be related" in the sentence above. The fact that Brown doesn't have a job for the 2022 season — well, at least a job in the NFL — is directly related to the incident where he stripped down and bolted from the Bucs sideline following an altercation with now-former Tampa Bay head coach Bruce Arians.
Don't get me wrong. Walk-offs in sports are fantastic, but that's not the kind you want to see.
Brown actually does have a job as he was named the President of Kanye West's — my apologies again — Ye's Donda Sports organization back in February. Now, I'm not going to pretend to know what that role entails, but it likely pays a pretty penny given Ye's net worth.
However, it's evident that Brown still wants to catch passes in the NFL, as he recently said he was baffled that he wasn't getting a new contract similar to those of Davante Adams and Tyreek Hill. I mean, that's a joke, right? But if you think that's funny, wait until you see how Floyd Mayweather — another pal of AB with money to burn — proposes to get the five-time All-Pro back in the league.
Floyd Mayweather offers up $20 million to NFL teams to sign Antonio Brown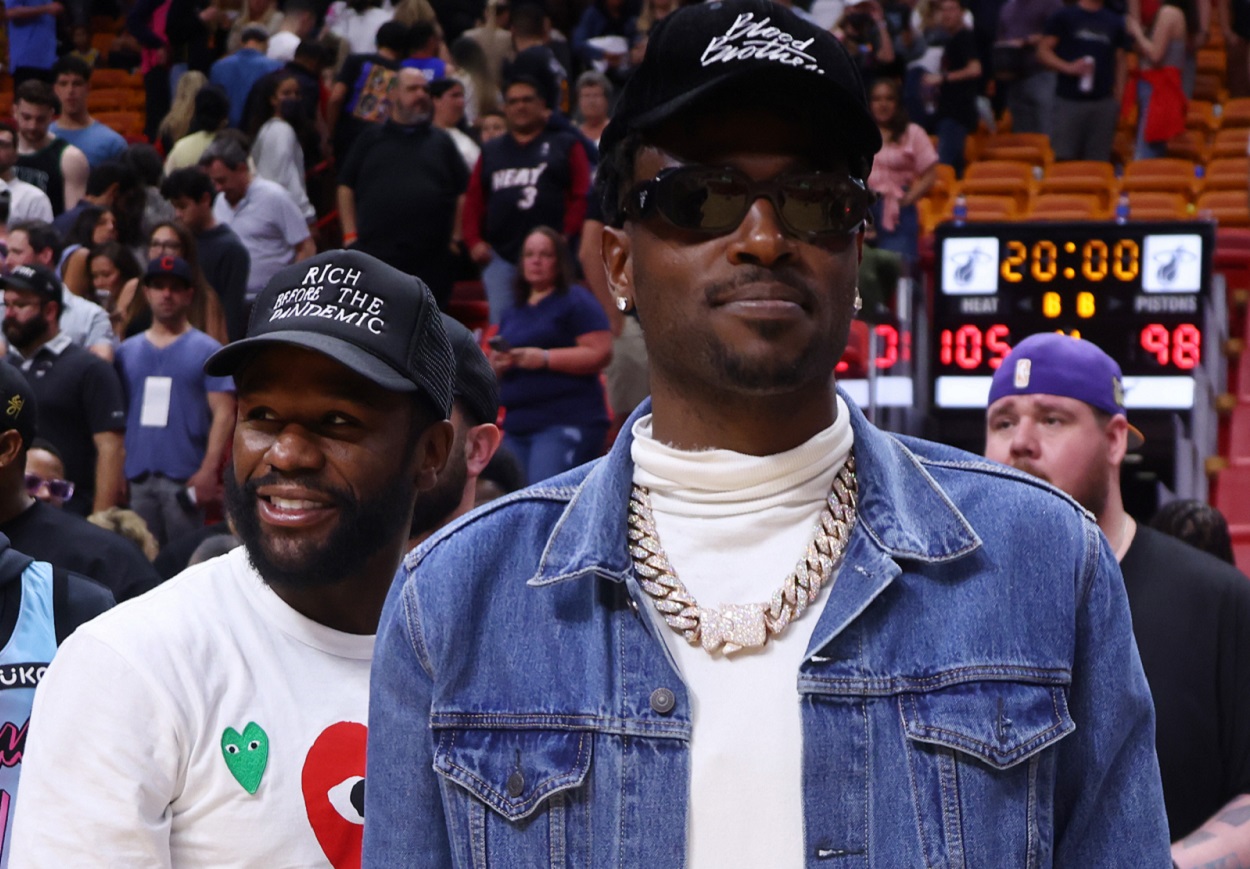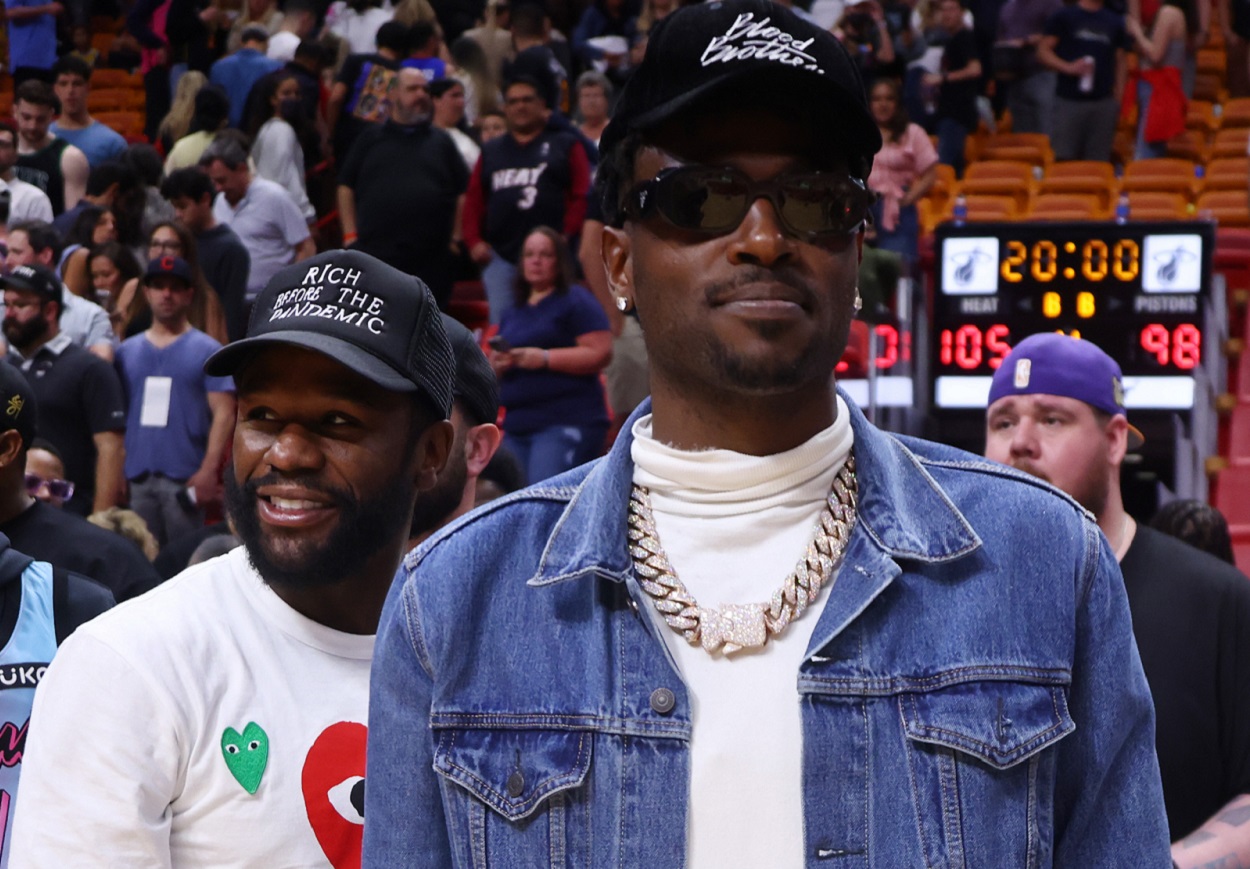 Brown and Mayweather have seemingly become good friends. They've been spotted at some NBA games over the past few months, and AB was a guest at Mayweather's 45th birthday bash earlier this year. The two are apparently also working on a documentary together. So it's safe to say the two are tight.
So tight, in fact, that Mayweather says he's set to put up $20 million to get Brown back in the NFL, as he recently stated in an appearance on The Pivot podcast.
"I think AB is really misunderstood. He just wants to be treated fair. And this is for any team that's watching right now. We'll make them a deal. If they sign AB and AB go through the whole season, no problems at all, and then they gotta give us $20 million. But if he mess up, then we've gotta give them $20 million. So if any team want to match that, you know, reach out to us."

Floyd Mayweather on Antonio Brown
So, yeah, this is an actual thing.
This entire statement is absolutely ridiculous to begin with and would never happen for various and obvious legal reasons. But even if this could actually happen, the initial sticking point is that an NFL team has to agree to pay Antonio Brown $20 million to play the 2022 season.
Wow.
Like those who believed Brown would get through his entire contract with the Bucs with no issues, Mayweather is living in a fantasy world. But I suppose with the type of money he's got to throw around, he really does live in kind of a fantasy world, doesn't he?
Despite what I said in the intro, we all know there's a good chance that some team will give AB a shot. After all, this is professional sports we're talking about here. Despite Brown's arrests and various antics over the years, teams continue to give him chances.
But if he does sign a contract, it certainly won't be for what he thinks he deserves, and it sure won't be for $20 million. This is the only time I'll mention Mayweather or Brown and Frank Sinatra in the same sentence, but they're channeling "Ol' Blue Eyes" with some high hopes if they think he'd get even a quarter of that amount.
Kids, Frank Sinatra was a — oh, forget it — Brown's not getting $20 million and really just needs to go away and start his post-NFL life.
The End.