For Russell Wilson, Children's Hospital Visits Are Bigger Than Football
Russell Wilson is one heck of an NFL quarterback. He also appears to be one heck of a person. Ever since the Seattle Seahawks quarterback came into the league, he's made a difference both on and off the field. Wilson admits that what he's been able to accomplish away from the football field has been much bigger than what he's done on it.
Russell Wilson's football career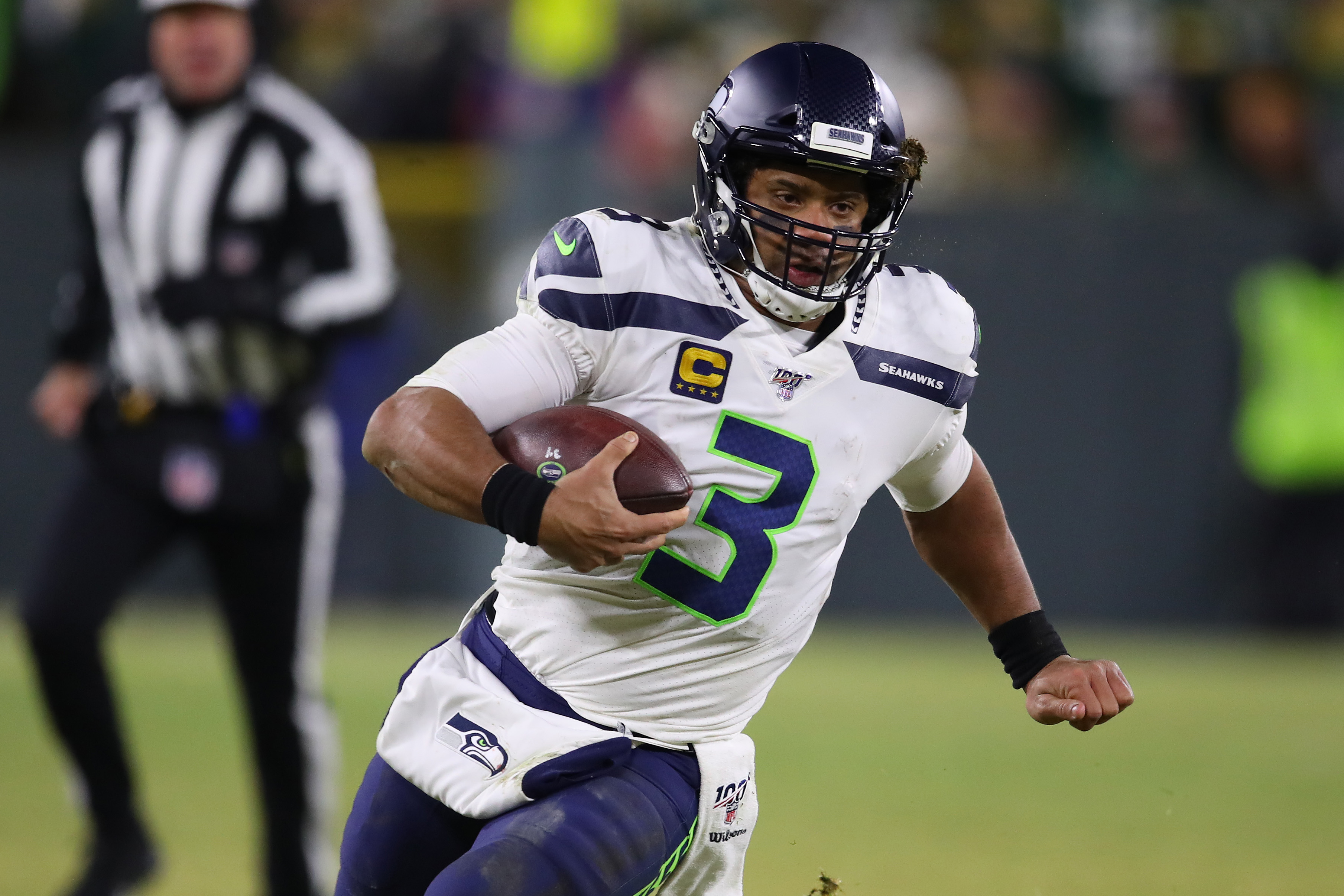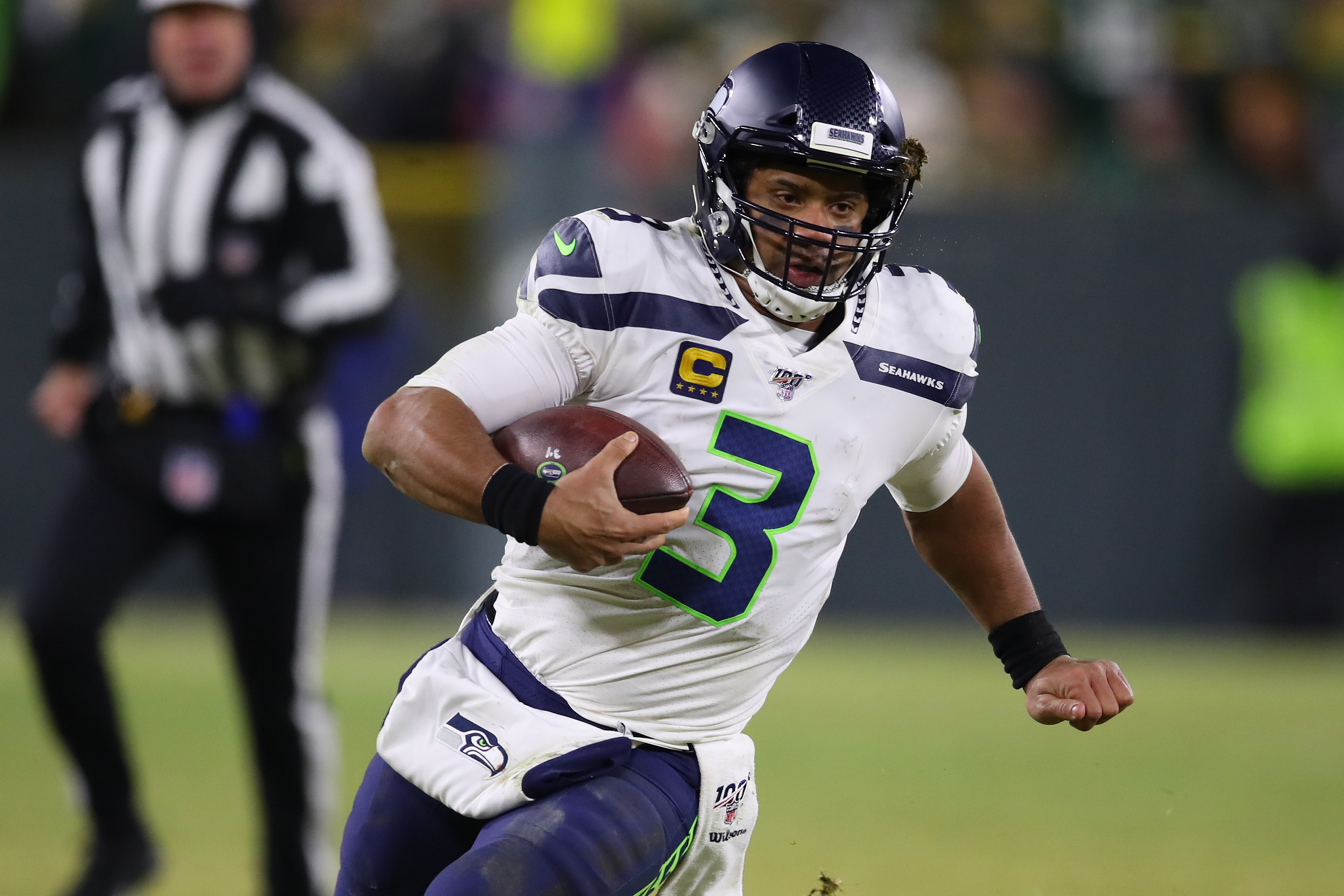 After beginning his college football career at North Carolina State, Russell Wilson transferred to Wisconsin for his final year of eligibility. After his one year as quarterback of the Badgers, Wilson was drafted in the third round by the Seattle Seahawks in the 2012 NFL draft. He was the sixth quarterback taken overall. He was drafted behind Brandon Weeden and Brock Osweiler, who both went in the second round.
Wilson made an immediate impact in his rookie season, playing all 16 games and making the Pro Bowl. During his first season, Wilson threw for 3,118 yards and added 26 touchdown passes. He guided the Seahawks to an 11-5 record. He followed up his rookie year with another Pro-Bowl season as the Seahawks went 13-3.
Wilson has gone on to make six Pro Bowls, including the last three seasons. He is also a Super Bowl champion. In 2017, Wilson led the NFL in touchdown passes with 34 and he also threw for 3,948 yards. He also rushed for 586 yards and had three touchdowns on the ground.
Russell Wilson's charitable causes
According to moneyinc.com, Russell Wilson is one of the 20 most charitable athletes in the world. Wilson has bee involved multiple charitable foundations. He founded the "Why Not You Foundation" which helps raise money for children in need.
Wilson launched the "Why Not You Foundation" in 2014 and its mission is to create change in the world by motivating, empowering, and preparing today's youth to be tomorrow's leaders. Part of the foundation has been the annual Wilson Celebrity Invitational, a charity golf tournament that has raised more than $8 million for pediatric cancer research.
During the coronavirus (COVID-19) pandemic, Wilson and his wife, Ciara, partnered with Food Lifeline, a non-profit organization that supplid food to different food banks across Western Washington. He and Ciara helped out by donating one million meals.
Wilson a regular visitor at Seattle Children's Hospital
In May of 2012, Russell Wilson made his first trip to Seattle Children's Hospital as a relatively unknown professional athlete. According to The News Tribune, he was a guy who needed one of those "Hello, my name is"… stickers. Eight years later, everybody knows Russell Wilson and he's still making those trips to the hospital.
"It's been one of the greatest gifts God's given me, it's just to be able to have influence, I think, to be able to have influence and a little bit of change, too," Wilson said. "I think the combination of the two has been a blessing in my life, and I know a blessing in Ciara's life. It's been probably one of the greatest things that's ever happened to me."
Wilson is making an impact with the children and he said they are doing the same for him. "I've probably seen several thousand kids now," Wilson said. "When I first started going it was, 'OK, how can I impact other people?' And I started realizing, man, it was probably the biggest lift throughout my weeks. But I don't think those kids understand what they do for me. Just for my soul. Just for what God has called me to be, and for giving back. Loving other people."