Former Clemson RB C.J. Fuller Won a National Title and Then Tragically Died After Having Surgery on a Football-Related Injury
Former Clemson Tigers running back C.J. Fuller was a college football national champion. He also reportedly hoped to go to another school, where he could ultimately prove how talented he really was. However, he never got the chance to do that, as he tragically died at only 22 years old. It was sadly due to complications from a football-related injury, too.
C.J. Fuller became a national champion with the Clemson Tigers
According to Clemson's site, C.J. Fuller redshirted in 2014 but ultimately became a nice piece to the Tigers' team in 2015. He ran for 171 yards and a TD on 42 attempts and returned 14 kicks for 237 yards. Clemson was also an excellent team in 2015, as they went 14-1 and reached the College Football Playoff national championship game before losing to Alabama.
Fuller then got some more opportunities in 2016, as he ran for 211 yards on 47 attempts. He also caught two TD passes throughout the season and even earned Most Improved honors on the Tigers, according to his bio. The Tigers were then the best team in the nation in 2016, as they went back to the College Football Playoff and got their revenge over the Crimson Tide, winning 35-31 in the national championship game. Fuller played a role in that CFP run, too, as he caught a TD pass from Deshaun Watson in a 31-0 win over Ohio State in the semifinals.
During the 2017 season, Fuller continued to be a nice role player. He gained 217 rushing yards on 58 carries and ran for three touchdowns. Clemson was, of course, also a good team again. They made the CFP, but lost in the semifinals to Alabama, 24-6.
For his career at Clemson, Fuller ran for 599 yards and four touchdowns on 147 attempts, and averaged 4.07 yards per carry.
C.J. Fuller sadly died after the 2017 season
According to USA Today, in October 2018, Fuller was in physical therapy for a knee injury he had suffered when he then reportedly started feeling pain in his chest. Fuller then went to the hospital before he ultimately died.
"He had been having some chest pains before that day, but they got worse fast," Fuller's aunt Zola Fuller Beeks said, according to USA Today. "He was conscious at one point, but when he got to the hospital, his speech was slurred. Before we knew it, he was gone."
Fuller was only 22 years old. Prior to Clemson's spring practice in 2018, he announced that he had intended to transfer to another school.
"Our thoughts, prayers and deepest sympathies are with C.J.'s family," Clemson coach Dabo Swinney said, according to USA Today. "I've known C.J. a long time and watched him grow up through the Easley rec leagues all the way through Easley High School. I'm proud of what he accomplished as a Clemson Tiger, most of all, his accomplishment of being a Clemson graduate. Our deepest condolences and the thoughts of our program are with his family… May he rest in peace."
His death was related to a football injury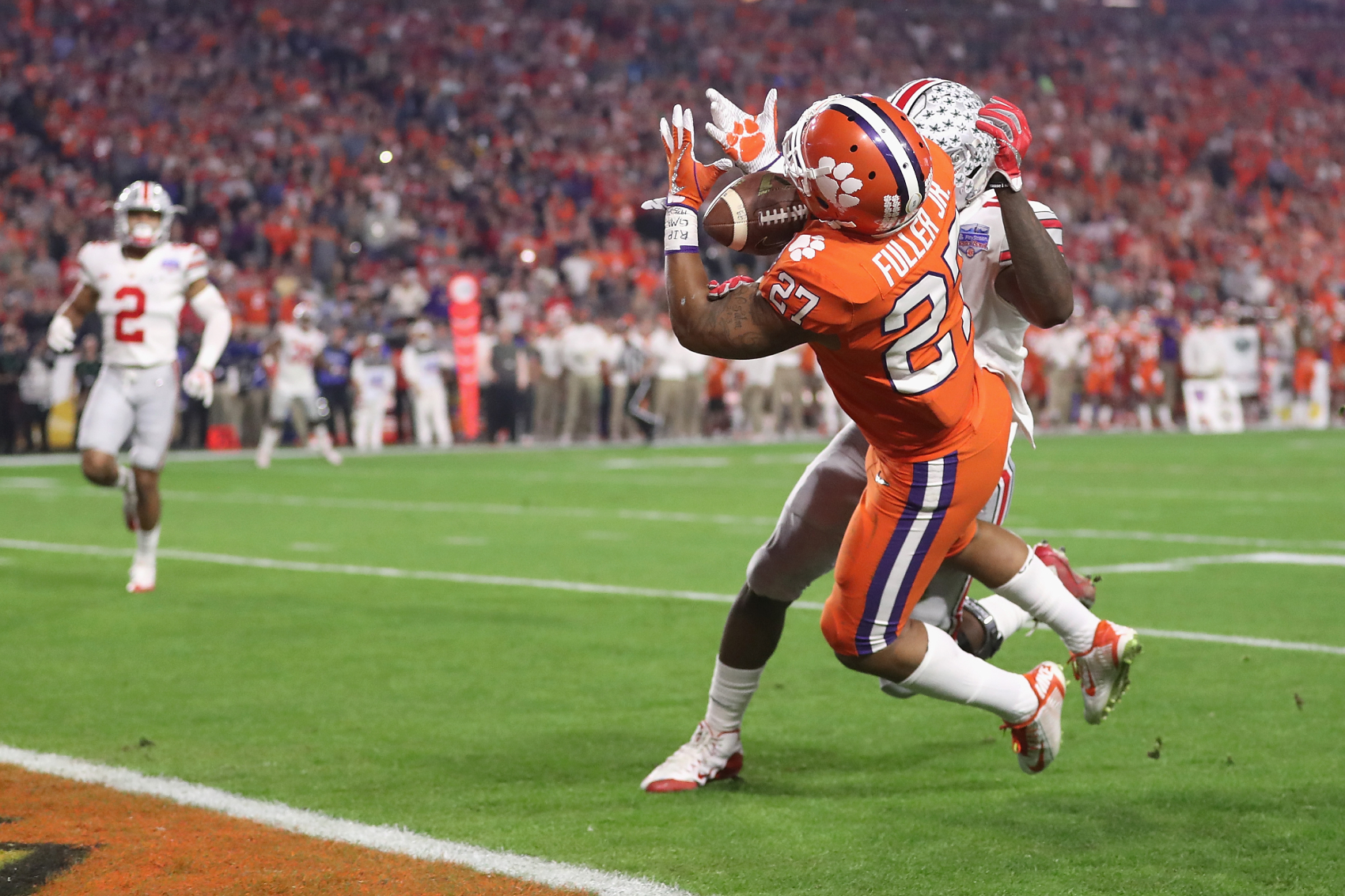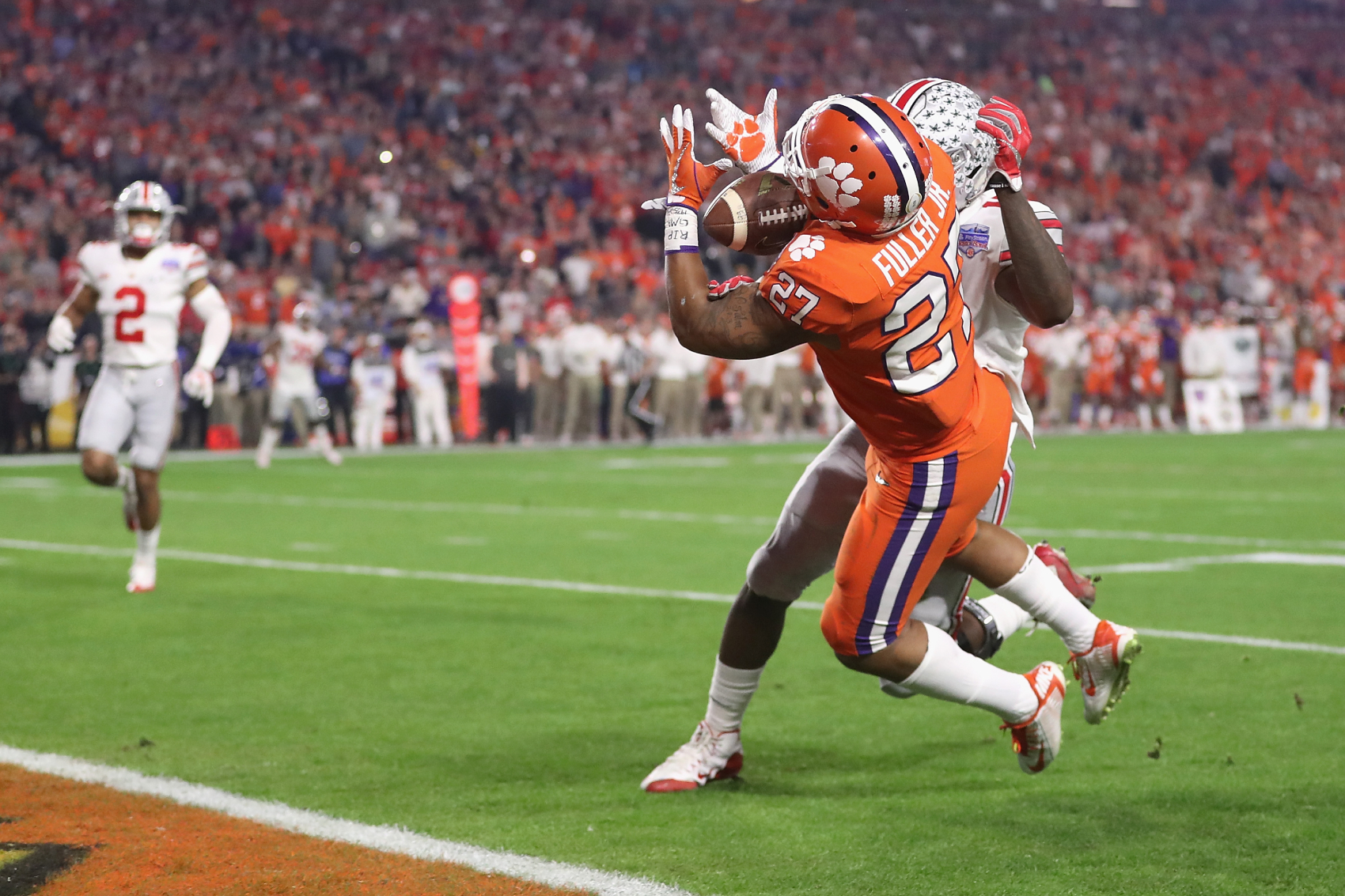 According to USA Today's Anderson Independent Mail, Fuller's cause of death was related to a football injury.
Fuller reportedly injured his knee in August 2018 at a sports complex. He then had surgery in September 2018. The Anderson Independent Mail reports that, according to the coroner's report, "Fuller died of pulmonary thromboembolism and deep vein thrombosis. Thromboembolism is a sudden blockage of a lung caused by a blood clot, and deep vein thrombosis was caused by a blood clot in Fuller's leg."
The coroner ultimately said that his death was related to his knee injury, according to the Anderson Independent Mail.
C.J. Fuller proved to have a ton of talent while with the Clemson Tigers. It's easy to wonder how much more success he could have had had he had the chance to display his abilities on another team. We will sadly never know, though.
Like Sportscasting on Facebook. Follow us on Twitter @sportscasting19.