Who Is on the College Football Playoff Selection Committee and Why Are They on It?
The College Football Playoff is one of the most controversial — yet exciting — events in sports. It's used to crown the true college football national champion. Sometimes, though, there is a lot of controversy around which four teams should be playing in the playoff and which teams should be left out. So, since they have such an important job to do, who makes up the College Football Playoff selection committee? Here is some info about the CFP.
The College Football Playoff has been around since the 2014 season
RELATED: The Alabama Crimson Tide Have a Shockingly Low Number of Heisman Trophy Winners
The College Football Playoff replaced the BCS National Championship during the 2014 season, as college football fans finally got to see four teams battle it out for the national championship.
The first CFP consisted of Alabama, Oregon, Florida State, and Ohio State. In the semifinals, Oregon defeated Florida State, while Ohio State ultimately defeated Alabama. This then led to the Buckeyes winning the national title over the Ducks as the No. 4 seed.
There have also been some great games in the College Football Playoff, like the national championship for the 2017 season between the Alabama Crimson Tide and the Georgia Bulldogs. The game eventually went into overtime, and Alabama ultimately came out on top. However, there has always been the question of: did the committee get the right teams in the playoff? 
So, who are the people on the selection committee?
Who is on the College Football Playoff selection committee?
RELATED: Ryan Day Was a Record-Setting Quarterback for Chip Kelly Before Becoming Ohio State's Head Coach
According to the CFP's site, this is who is on the selection committee:
Gary Barta (University of Iowa athletic director)
Ken Hatfield (Former head coach and football player)
Paola Boivin (professor at Arizona State University)
Tom Burman (University of Wyoming athletic director)
Rick George (University of Colorado athletic director)
Joe Castiglione (University of Oklahoma athletic director)
Ronnie Lott (former football player)
R.C. Slocum (Former head coach at Texas A&M)
Terry Mohajir (Arkansas State athletic director)
Todd Stansbury (Georgia Tech athletic director)
Ray Odierno (Former chief of state of the Army; former football player)
John Urschel (former football player)
Scott Stricklin (University of Florida athletic director)
So, that's everyone on the committee, but what qualifies them for the job? Whether they are qualified or not is up for debate, but this is why they are on the committee.
According to the CFP, Barta earned the Under Armour Athletics Director of the Year award in 2015-16, while Boivin was the first female journalist to enter the Arizona Sports Hall of Fame. Burman has been an athletic director at two D-I programs, and Castiglione has served as the chair for the Big 12 Board of Athletics Directors for three terms.
George was the president of business operations with the Texas Rangers and played football at Illinois, and Mohajir is a Sun Belt Conference Athletic Director's Committee chairman and played football at Arkansas State. Odierno played football at West Point, and Stansbury played football at Georgia Tech before becoming the athletic director at three different FBS programs. Additionally, in 2016, Stricklin was the Under Armour Athletics Director of the Year.
4 selection committee members had significant college football success
RELATED: Brian Kelly Sends Stern Message, Threatens To Pull Notre Dame Out of College Football Playoff
Four members of the committee had significant college football success. 
Hatfield, who also played college football, coached at Air Force, Arkansas, Clemson, and Rice. He led Air Force to a 10-2 season in 1983. This was before leading Arkansas to two consecutive 10-2 seasons, and two consecutive Cotton Bowl appearances, in 1988 and 1989. Hatfield also helped Clemson go 10-2 and then 9-2-1 in 1990 and 1991.
Ronnie Lott had a great career at USC before becoming the No. 8 overall pick in the 1981 NFL draft. In the NFL, Lott won four Super Bowl titles and earned 10 Pro Bowl selections. He was also a First-Team All-Pro six times. Lott is now in the Pro Football Hall of Fame.
Slocum ultimately became the winningest coach in Texas A&M's program history. He led them to four consecutive 10-win seasons from 1991 through 1994, including a 12-1 season in 1992. Urschel, on the other hand, had a lot of success as an offensive lineman at Penn State. He was even an All-American and won the Campbell Trophy in 2013.
Former CFP selection committee members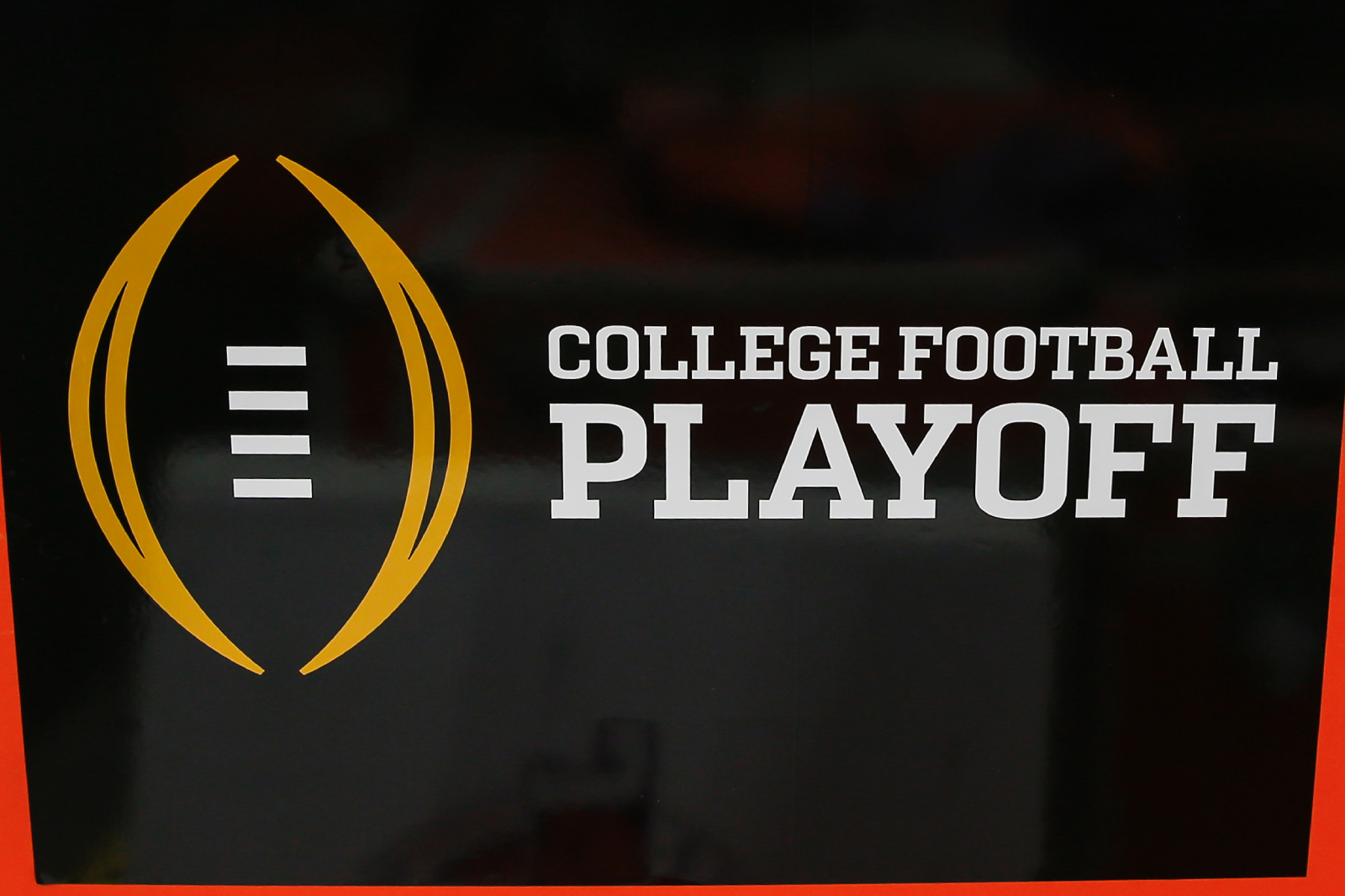 RELATED: Urban Meyer Doesn't Mince Words When Replying To Dabo Swinney's Ohio State Comments
There have been others who have also been on the selection committee in the past but are now no longer on it.
According to the CFP site, other past committee members include Oliver Luck, Condoleezza Rice, Barry Alvarez, Jeff Bower, Frank Beamer, Mike Gould, Herb Deromedi, Kirby Hocutt, Pat Haden, Chris Howard, Tom Jernstedt, Bobby Johnson, Jeff Long, Rob Mullens, Gene Smith, Tom Osborne, Mike Tranghese, Dan Radakovich, Tyrone Willingham, and Steve Wieberg.
The CFP selection committee has been criticized tremendously throughout the years, but they have a tough job to do. If you have any problems with the teams that the committee picks for the CFP, at least you now who to be mad at.
Stats courtesy of Sports Reference and Pro Football Reference