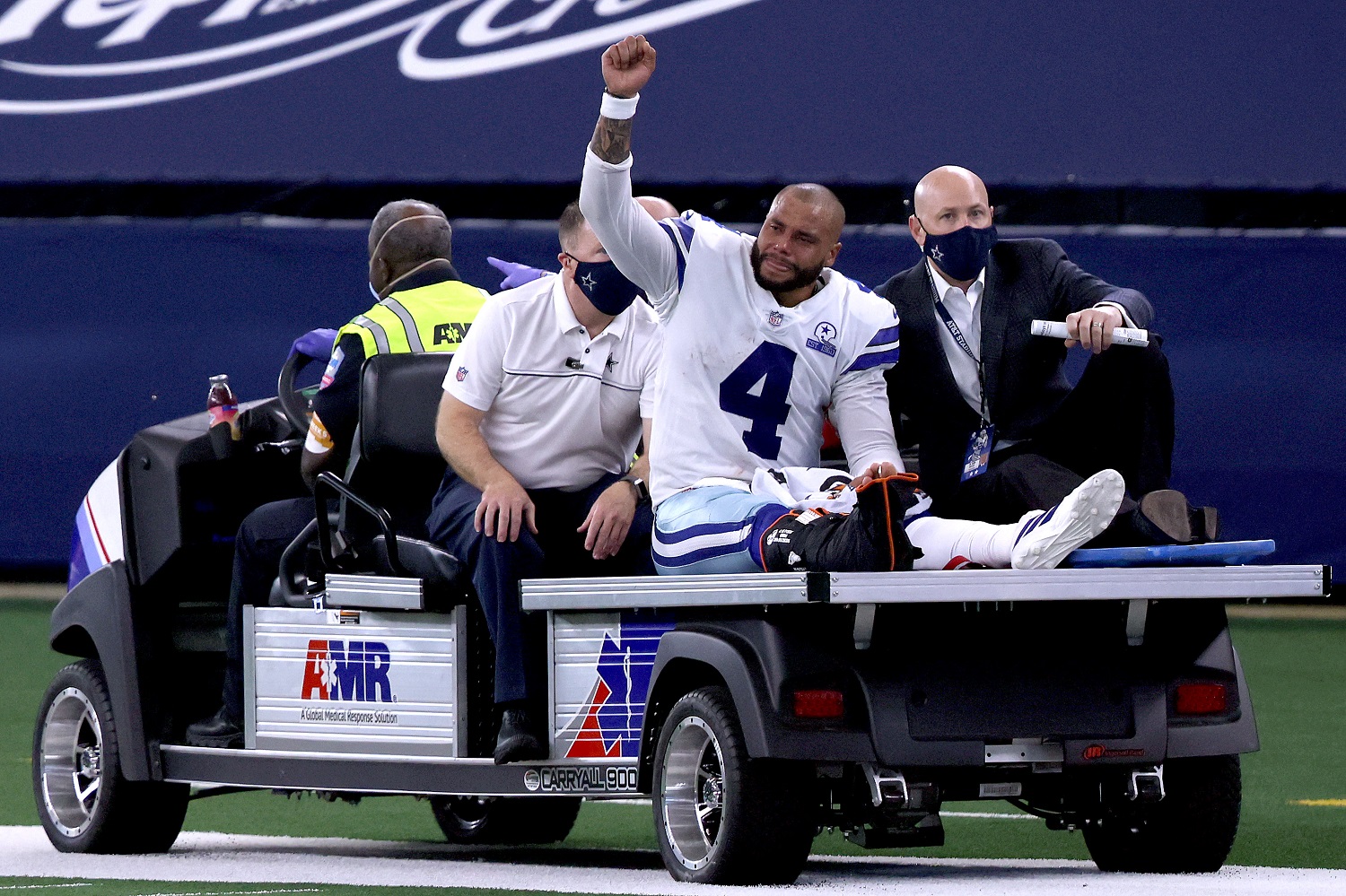 Former Cowboys Pro Bowler Jason Hatcher Rips Into Dak Prescott's Agent
Former Dallas Cowboys Pro Bowl defensive lineman Jason Hatcher says Dak Prescott needs to fire his agent and support team immediately.
When Dak Prescott went down with a horrific ankle injury on Sunday against the New York Giants, it didn't take long for people to start piling on Dallas Cowboys owner Jerry Jones for not being able to sign his quarterback to a long-term deal ahead of the 2020 campaign, a topic that obviously got a lot of attention this past offseason.
Prescott was playing this season on the franchise tag to the tune of $31.4 million but former Cowboys defensive lineman Jason Hatcher says that Dak shouldn't have taken one snap in 2020 without a contract and is calling for the two-time Pro Bowler to fire his agent.
Dak Prescott and the Dallas Cowboys never came to terms on a long-term contract
Dak Prescott and the Dallas Cowboys have been trying to get a long-term deal done for quite some time, obviously with very little success. When the two sides couldn't reach a deal back in the spring, Prescott was slapped with the franchise tag, which, as mentioned, will pay him $31.4 million this season, all of which he'll collect despite his injury.
Both sides were adamant that they wanted to get a deal done and still had more time after the franchise tag was applied, about three months actually. But then the July 15 deadline came and went and nothing was done. While some initially thought the biggest issue came down to money, it turns out that the length of the contract was the biggest holdup. The Cowboys wanted a five-year deal while Dak Prescott and his team wanted a four-year contract so he could test the market again sooner.
Things have now obviously taken a drastic turn.
Dak Prescott went down with a gruesome ankle injury against the New York Giants
Over the first four weeks of the 2020 season, Dak Prescott was putting up video game numbers for the Dallas Cowboys, essentially proving that Jerry Jones made a huge mistake in not locking him up. He was on pace to break a number of NFL passing records but the worst-case scenario for Dak played out on Sunday afternoon.
Just past the midway point in the third quarter of the Cowboys' Week 5 matchup with the New York Giants, Prescott scrambled on a first-down play and suffered a gruesome ankle injury. It was later revealed that he'd suffered a compound fracture and dislocation, an injury that will keep him out of action for the remainder of the season and beyond.
This now essentially puts Jerry Jones and the Cowboys' front office in the driver's seat as it pertains to a new contract for Dak Prescott and former Dallas defensive lineman Jason Hatcher isn't happy about it.
Former Dallas Cowboys defensive lineman Jason Hatcher says Dak's agent needs to be fired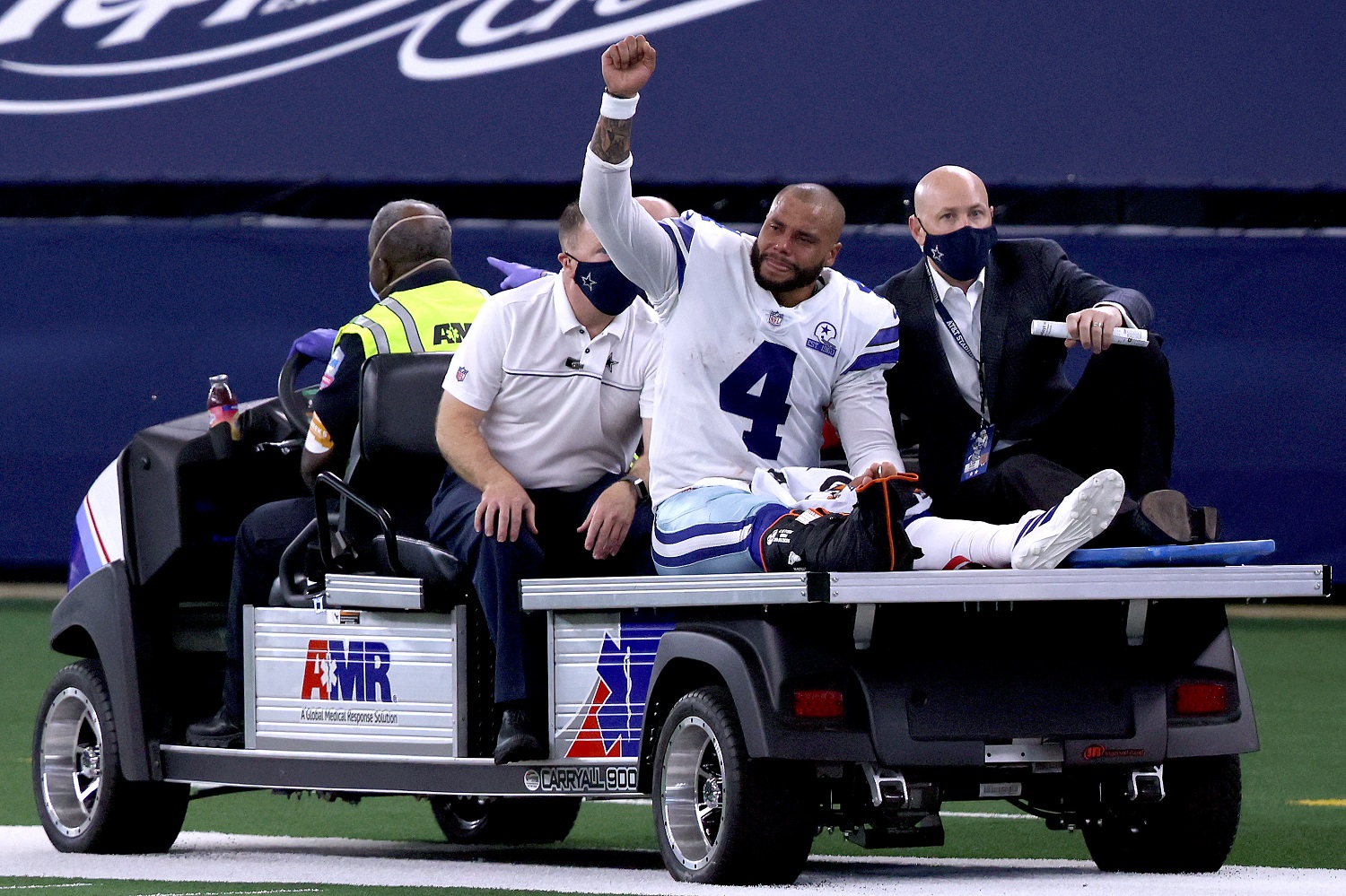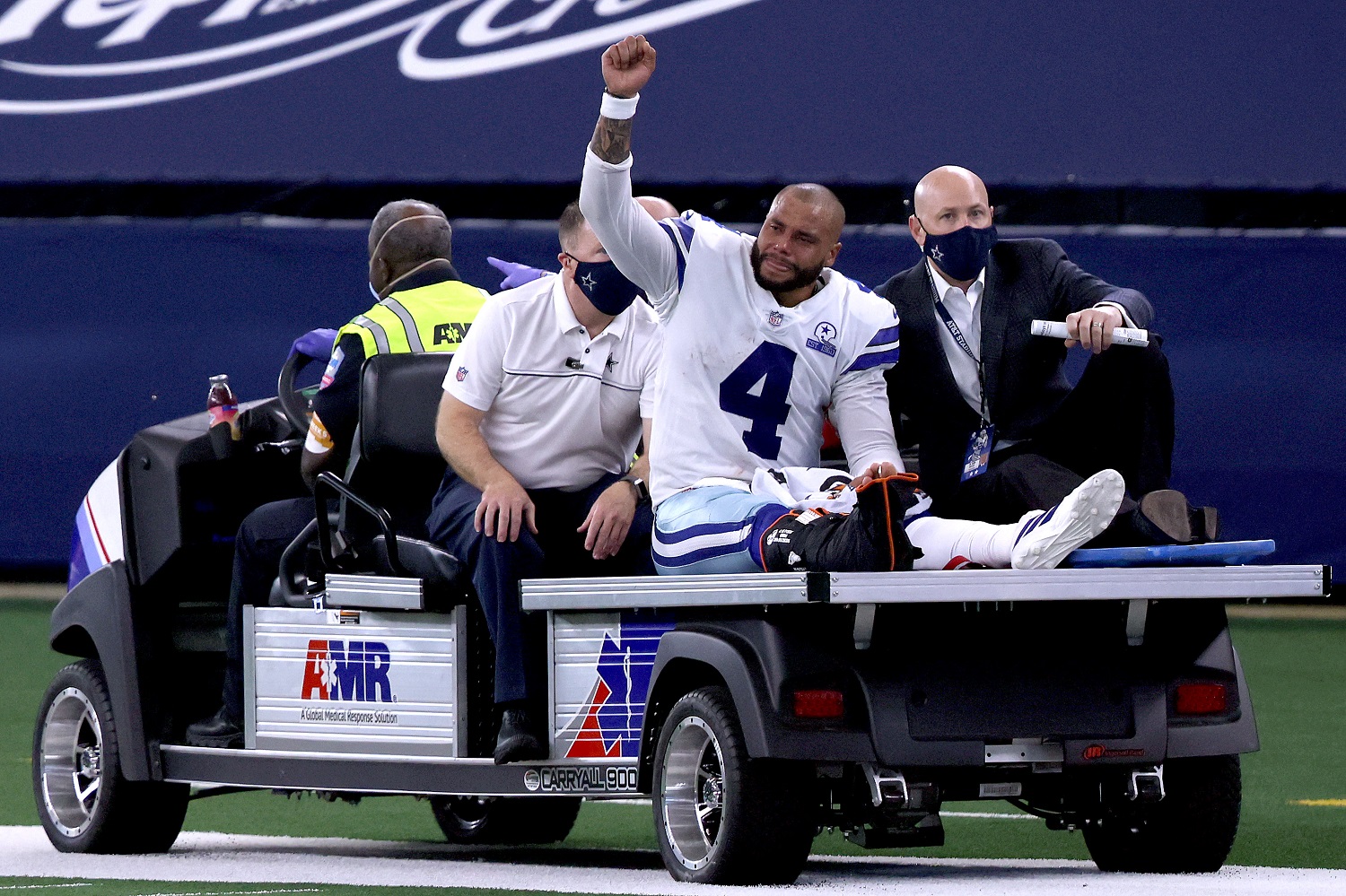 As seemingly everyone has had an opinion regarding Dak Prescott's injury and/or contract, former Dallas Cowboys defensive lineman Jason Hatcher, who played eight seasons with America's Team and was selected to the Pro Bowl in 2013, chimed in with his thoughts on Monday on Instagram. Hatcher says that Dak should have been paid long ago and that his agent should be fired for letting him take the field this season.
"First of all, I wanna just send my prayers out to Dak. But I'm gonna say this: That young man and the team around him should have never allowed him to ever touch the field if he didn't have a long-term deal.

"You can't ever bet on yourself in business. Especially in a violent sport like football, because nine times out of 10 you will lose.

"Now he gotta start all over again, rewind four years back when he came in as a rookie and prove himself all over again and he can play again and he can work through an injury or whatever. His team around him should have never allowed him to step foot on the field. Lesson learned, man. There's no loyalty in business.

"Now when y'all see Jerry [Jones] either cut that next year … there's no loyalty in business. It is business. Whoever his agent is needs to be fired. If Dak took over the agent then the agent should have fired Dak. That's just simple as that."

Jason Hatcher on Dak Prescott
Cowboys executive VP Stephen Jones came out on Monday and said that Dak Prescott was still the future of the team. But he also said that he was certain a long-term deal would get done in the offseason. Nobody knows right now what will happen with Dak's recovery and if he'll ever be able to perform at the same level, which obviously affects any future contract he receives. We'll just have to wait and see how this whole thing plays out.