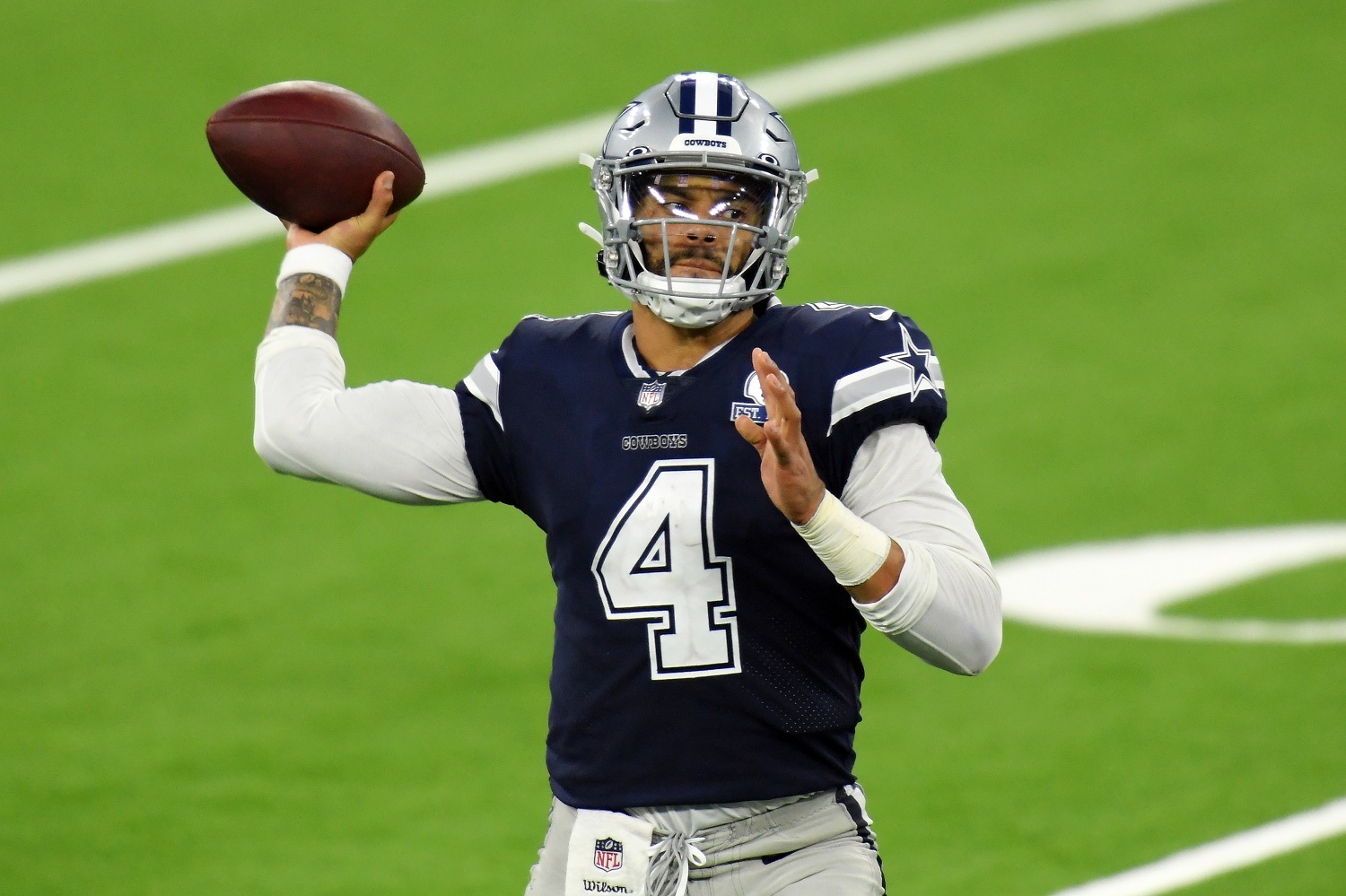 Dak Prescott Is on Pace To Shatter a Number of NFL Single-Season Passing Records
Dallas Cowboys quarterback Dak Prescott is on pace to break a number of single-season NFL passing records in 2020.
If the Dallas Cowboys could actually play defense, quarterback Dak Prescott could very well be in the conversation for NFL MVP. However, it's highly unlikely that the leader of a team that will likely finish no better than .500 will get many votes.
Nevertheless, Prescott has put up record numbers over the Cowboys' first four games and is on pace to break a number of NFL single-season passing records.
Dak Prescott is on pace to break Peyton Manning's single-season passing yards record by more than 1,000 yards
Through the Dallas Cowboys' first four games of the 2020 season, three of which were losses, Dak Prescott has thrown for a combined 1,690 yards, breaking Kurt Warner's record for yards through four games. With his 502-yard performance in the Cowboys' 49-38 loss to the Cleveland Browns on Sunday, which was just the 24th 500-yard performance in NFL history, Prescott became the first player to throw for 450 or more yards in three consecutive games. He threw for exactly 450 yards in Dallas' wild comeback victory over the Atlanta Falcons in Week 2 and followed it up with a 472-yard outing last week against the Seattle Seahawks.
If Dak Prescott continues on this current pace, he'll throw for 6,760 yards, which would annihilate the current record by close to 1,300 yards. Peyton Manning threw for 5,477 yards in 2013 with the Denver Broncos, his second year with the team. The two-time Super Bowl champ also threw for a record 55 touchdown passes that season. Prescott is currently on pace to throw 36 touchdowns for the Cowboys, which would be a career high. He threw for 30 scores a season ago.
Currently averaging 422.5 passing yards per game, Dak Prescott would need to average 315.6 yards per game over the Cowboys' final 12 games to reach Manning's record.
Dak Prescott is also on pace to have the most completions in a single NFL season
Through the Dallas Cowboys' first four games, Dak Prescott has completed a league-high 137 passes, giving him an average of 34.25 completions per game.
If he continues on that pace, he'll end up with 548 completions in 2020, which would break Drew Brees' record of 471, which he set in 2016. Brees actually owns the top three spots on that particular list. He completed 468 passes in 2011 and 456 in 2014. Over the next 12 games, Prescott would need to complete an average of 27.9 passes per game to reach Brees' mark.
He might also throw more passes than any other quarterback in history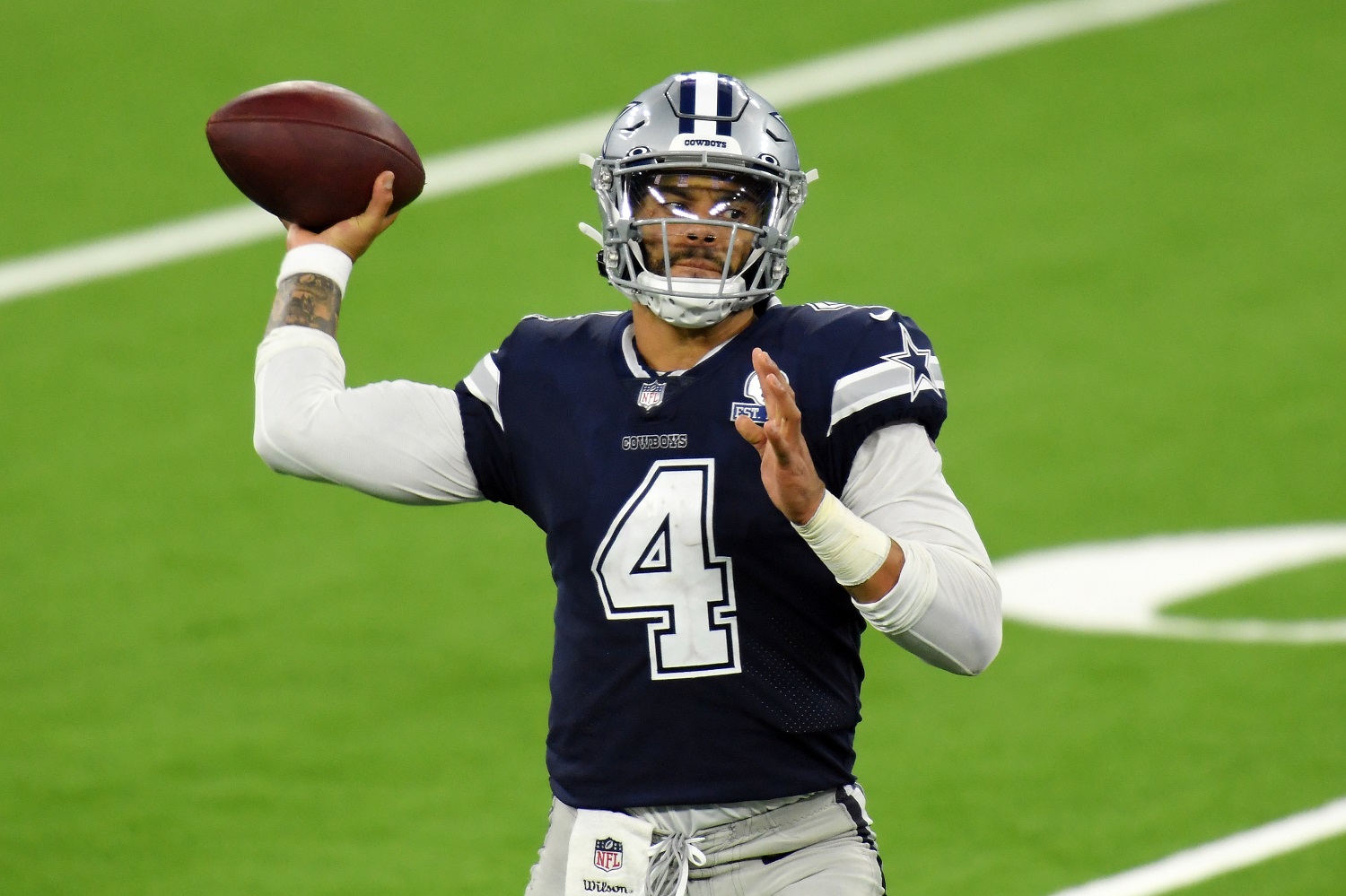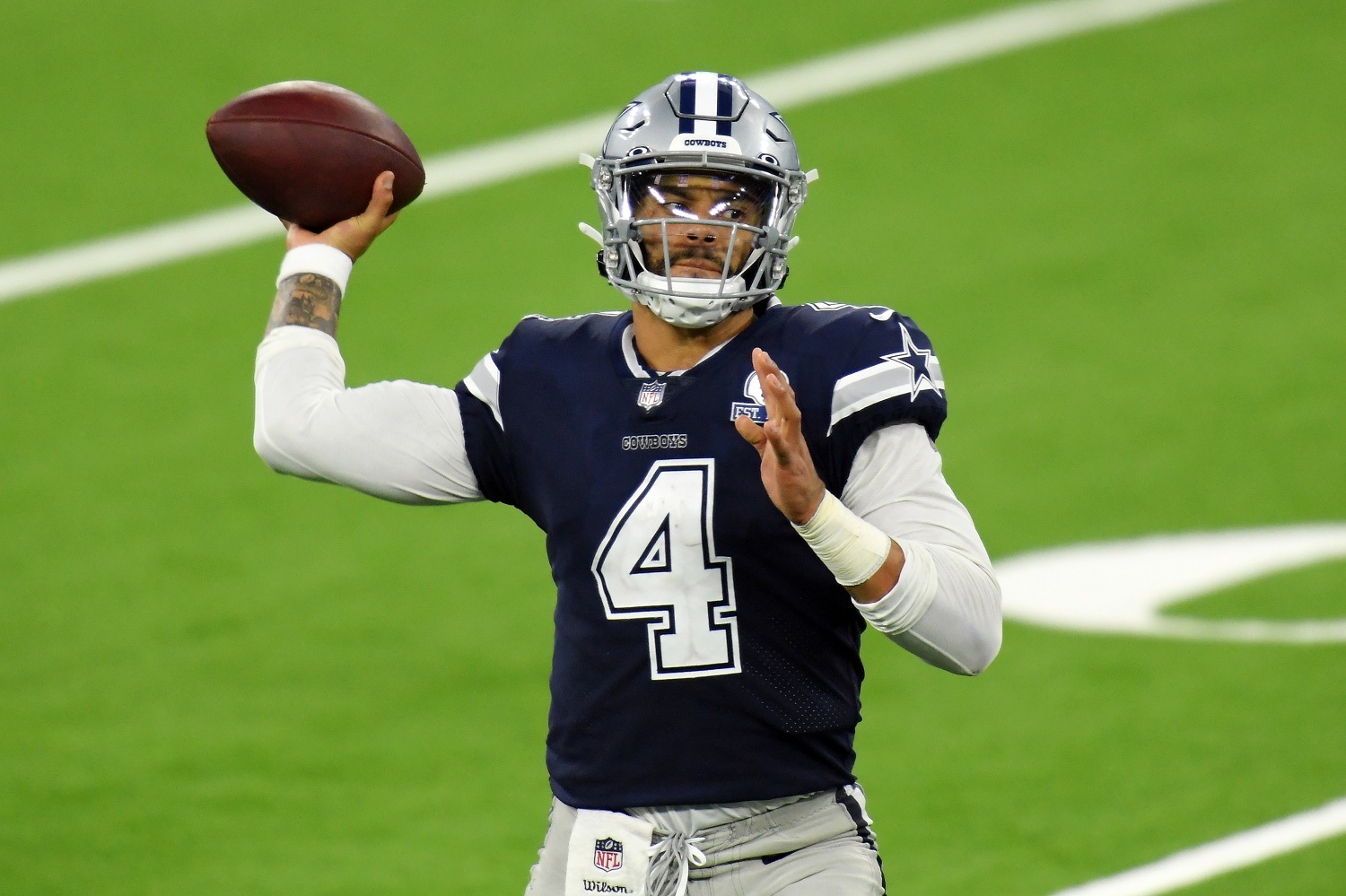 Dak Prescott could also set the all-time mark for pass attempts in a single NFL season. He currently leads the league with 201, which puts him on pace for 804. The current record belongs to Matthew Stafford, who is the only quarterback in history to attempt more than 700 passes in a single season with 727 for the Detroit Lions in 2012. Currently averaging 50.25 attempts per game, Prescott would need to average 43.9 attempts over the next 12 games to reach Stafford's record.
With the way the Dallas Cowboys have been throwing the football, the chance of Dak Prescott breaking all of these records actually seems high. Unfortunately for Prescott and the Cowboys, they're only on pace to win four games in 2020, which is certainly a bigger deal than a few passing records.
All stats courtesy of Pro Football Reference