Through 4 Seasons As a Starter, How Does Dak Prescott Match Up With Other Great Dallas Cowboys Quarterbacks?
While he's yet to sign the long-term contract he's looking for, Dak Prescott will be the starting quarterback for the Dallas Cowboys in 2020, having been slapped with the franchise tag ahead of free agency.
The Cowboys missed out on the NFL postseason in 2019, posting a disappointing 8-8 record and finishing a game back of the Philadelphia Eagles for the NFC East title. Despite the lackluster finish to the season, Dak Prescott had another solid season in Big D, throwing for 4,902 yards and 30 touchdowns, both career highs, for the league's most potent offense.
While many think that Prescott isn't worth the big-money contract he's seeking, he has been a very good quarterback for the Cowboys in his first four seasons. Using that same time frame, four seasons as a starter, how does Dak match up against some of the best quarterbacks in Dallas history, names like Roger Staubach, Troy Aikman, and Tony Romo? Let's take a look, shall we?
First off, we must look at what seasons we're talking about here. For Dak Prescott, it's obviously the last four seasons, 2016-2019. For Roger Staubach, we'll be using the 1971 season, his first year as a starter, and then 1973-1975. Staubach missed most of the 1972 season with an injury. For Troy Aikman, it'll be 1989-1992 (it must be noted that some of those early Aikman Dallas teams were really bad). As for Tony Romo, we'll be using 2006 (he took over as the starter in his third year in the league) through 2009.
Dak Prescott trails Romo and Staubach in winning percentage
As far as winning percentage is concerned, Troy Aikman has the worst of the four Cowboys quarterbacks here, going 27-27 (.500) in his first four seasons. As mentioned, he was on some really bad teams as Dallas was building the roster that would eventually win them three Super Bowls in the 1990s. 13 of Aikman's wins in his first four years came in his fourth year, the same year he won his first title with the Cowboys.
Roger Staubach leads the category, with a 37-14 (.751) record in his first four years as a starter. Tony Romo made 55 starts from 2006-2009 and went 38-17 (.691). Dak Prescott has gone 40-24 (.625) thus far.
Dak Prescott leads the way in total passing yards but not in per-game average
While Dak Prescott leads the way in total passing yards through four seasons with 15,778, he doesn't win the per-game average crown. That title belongs to Tony Romo, who threw for 15,045 yards in his 55 starts, putting his average at 273.5 yards to Prescott's 246.5.
In 54 starts, Troy Aikman threw 10,527 yards, putting his average at 194.9 yards per game. Roger Staubach brings up the rear in both categories with 9,528 yards and a 186.8 per-game average.
Touchdowns, interceptions, and completion percentage
When it comes to touchdown passes through four seasons, Tony Romo and Dak Prescott smoke Troy Aikman and Roger Staubach. However, it must be noted that the game is a lot different these days as the NFL has become more of a passing league.
Through four seasons as a starter, Dak Prescott has thrown 97 touchdowns, second on this list to Romo's 107. However, Prescott has thrown far fewer interceptions, 36 to Romo's 55.
Troy Aikman actually threw more picks than he did touchdowns in those first four years with 54 TDs against 60 interceptions. Staubach threw 66 touchdowns and 50 interceptions.
Dak Prescott leads the way in completion percentage at 65.8. Romo is just behind at 63.5. Aikman sits in third at 59.7 and Staubach once again sits in last at 58.0.
Does Dak need a Super Bowl win to be considered a great quarterback?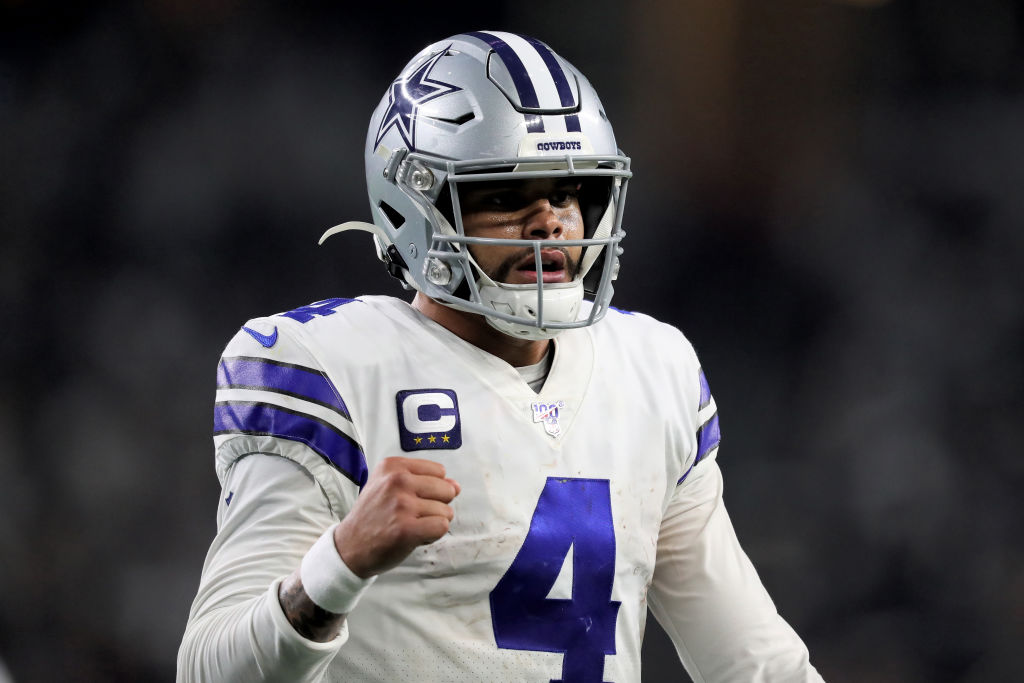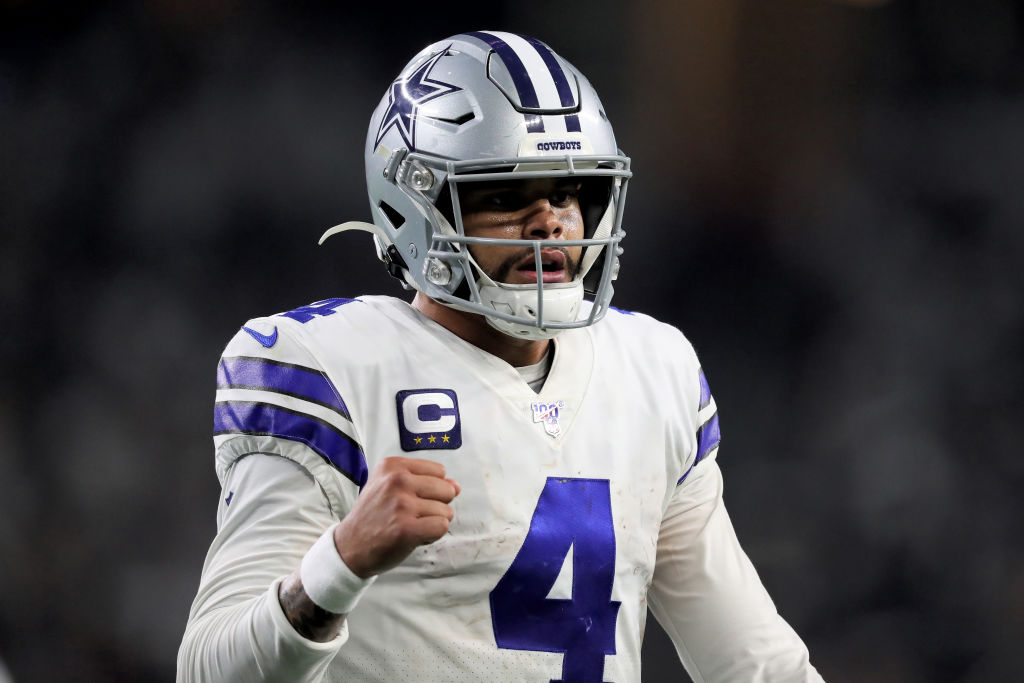 While Dak Prescott has been fantastic statistically, obviously matching up well with some of the great Cowboys quarterbacks in history, Dallas fans are looking to him to get the team back to the Super Bowl. It's been a quarter-century since America's Team has played the final game of the season and fans are getting impatient.
Yes, Troy Aikman and Roger Staubach were good quarterbacks in the NFL, even if their stats don't match up with those who are considered all-time greats in the NFL. What puts them in that category and what put them in the Hall of Fame was the fact they led their teams to Super Bowl victories, Aikman three times and Staubach twice.
That's what kept Tony Romo from being considered one of the great quarterbacks in the NFL. He put up good numbers every single year and couldn't get the Cowboys to the Super Bowl. Dak Prescott is going to put up numbers, but his legacy will be determined on whether or not he can take the Dallas Cowboys back to the promised land.