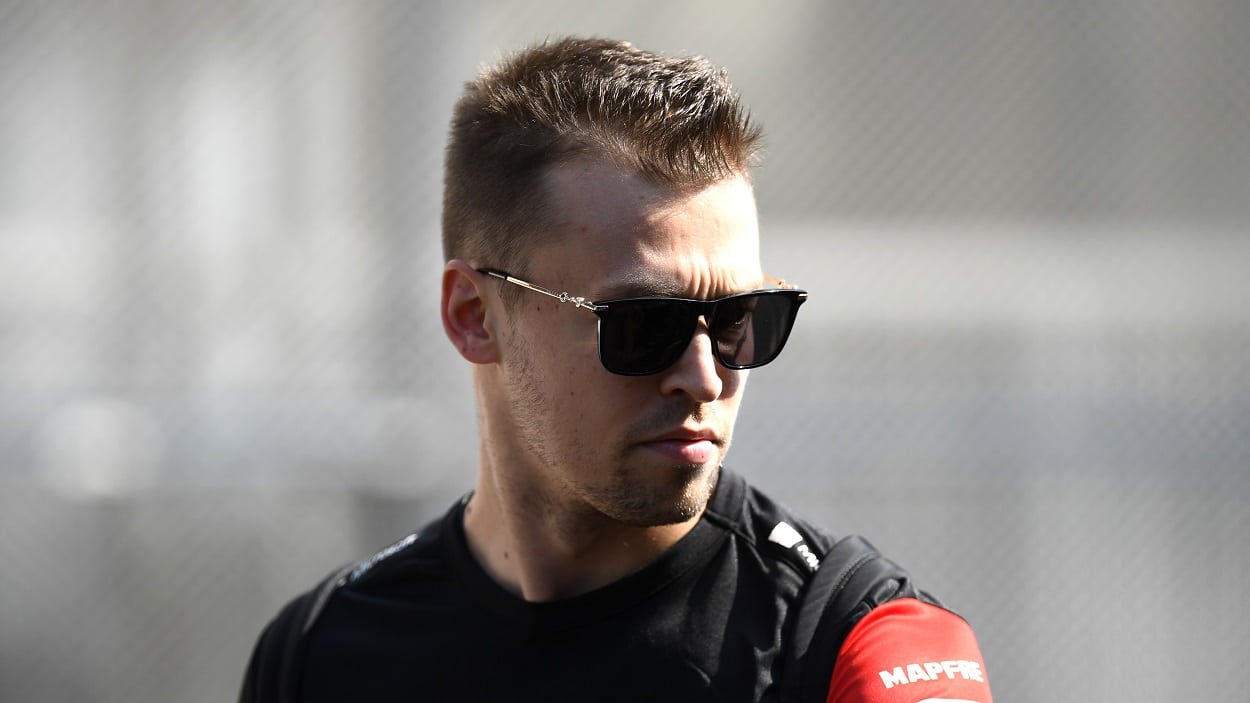 Former F1 Driver Daniil Kvyat Set to Make History as the NASCAR Cup Series' Latest Road Course Ringer
A profile of former F1 driver Daniil Kvyat, who makes his NASCAR Cup Series debut at Indianapolis.
"Road course ringers" have long been a thing in NASCAR.
When NASCAR has historically headed to stops at road courses like Watkins Glen and Sonoma, some teams opted for rent-a-racers from open wheels or sports car series more familiar with turning right than the oval specialists competing regularly in the Cup and its support series.
Drivers like Boris Said, Ron Fellows, and P.J. Jones became NASCAR semi-regulars at road courses in one-off deals as replacement drivers or for small teams hoping to put together one great run away from the ovals.
As the Cup Series heads to the road course at the Indianapolis Motor Speedway for the Verizon 200 this Sunday, Team Hezeberg has added a second entry to its lineup, with former Formula 1 driver Daniil Kvyat making his NASCAR debut. Kvyat is set to drive the No. 26 Toyota for Team Hezeberg, joining teammate Loris Hezemans, who will be in the No. 27 at Indy.
Team Hezeberg has committed to running a road-course schedule in the Cup Series this season. The team is a collaboration among NASCAR veterans Reaume Brothers Racing, Dutch businessman Ernst Berg, and former sports car driver Toine Hezemans.
Reaume Brothers competes full-time in the NASCAR Camping World Truck Series and part-time in the Xfinity Series, in addition to most of this year's road-course schedule with Team Hezeberg.
Team Hezeberg is targeting road courses in the NASCAR Cup Series
NASCAR has put added emphasis on its road-course schedule recently with dates at Road America, Circuit of the Americas in Austin, Indy's road circuit, the Charlotte Roval, and stalwarts Watkins Glen and Sonoma this season. NASCAR also recently announced a street race in Chicago for 2023, replacing Road America on the summer schedule.
That added emphasis, coupled with more series regulars coming from the open-wheel and karting ranks, has limited opportunities for road course ringers. But Team Hezeberg targeted the more familiar road courses for the bulk of its 2022 limited schedule.
Team Hezeberg has been competing in the Whelen Euro Series, winning championships with Loris Hezemans in 2019 and 2021. Soon after claiming the 2019 title, the team began making plans for a NASCAR Euro invasion of sorts and debuted with former F1 champion Jacques Villeneuve, who had not appeared in a Cup Series race since 2013, in this year's Daytona 500.
Villeneuve finished 22nd in the No. 27.
Loris Hezemans finished 34th at COTA and 37th at Road America.
Daniil Kvyat brings his international resume to the NASCAR Cup Series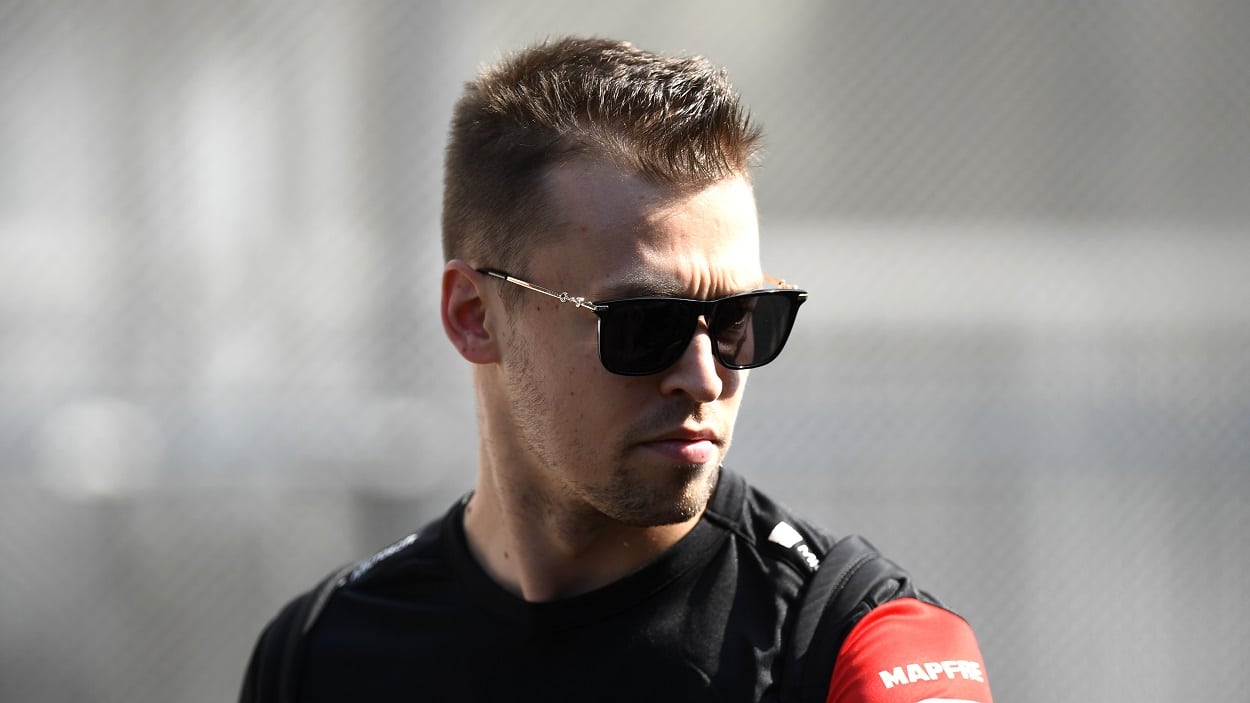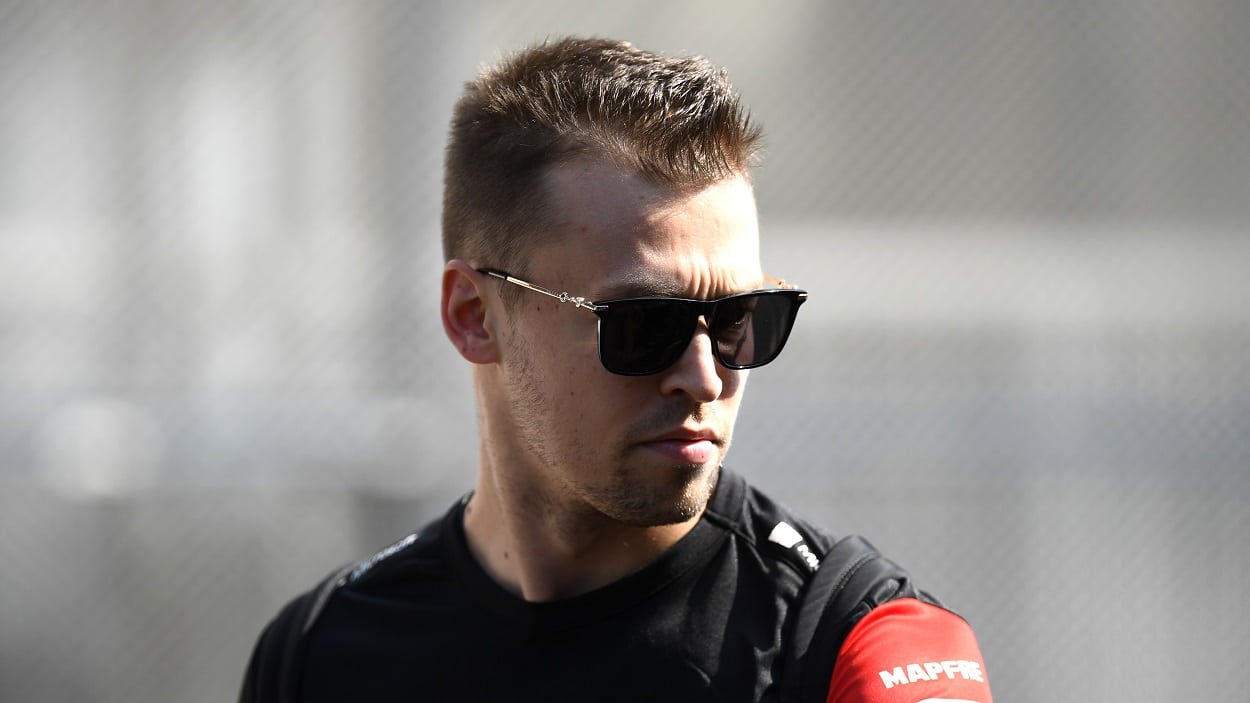 Kvyat recorded three podium finishes – a second and two thirds – from 2014 to 2020 in F1, driving for the different incarnations of Scuderia Toro Rosso/Infiniti Red Bull Racing/AlphaTauri.
In a release from Team Hezeberg, the Russian native said he has always had an eye on NASCAR and put a Cup Series drive on his bucket list.
"I'm very happy to be able to make my NASCAR Cup Series debut at Indianapolis," Kvyat said in the release. "I have always been passionate about racing in NASCAR, the top form of motorsport in the United States. NASCAR has always been intriguing to me, as a pure form of motorsport."
Kvyat, 28, won his professional debut in 2005 in Russia had moved to Italy by 2007 and began competing in Formula BMW, the Toyota Racing Series, and Formula Renault. He won the GP3 Championship title in 2013.
"Daniil is a very talented driver with an amazing amount of open-wheel experience," said Team Hezeberg co-owner Josh Reaume in the team release. "In my opinion, NASCAR is a great spot for Daniil to end up at, especially with the Next Gen's capabilities throughout many styles of racing. I'm looking forward to being a part of Daniil's transition to NASCAR and helping him however I possibly can."
With his debut at Indianapolis, Kyvat will become the first Russian-born driver to compete in the Cup Series and will join a list of former F1 drivers to drive in the Cup Series that includes Villeneuve, Mario Andretti, Juan Pablo Montoya, and Dan Gurney.
Kimi Raikkonen, the 2007 F1 champion, is slated to make his Cup debut in August at Watkins Glen for Trackhouse Racing.
Stats courtesy of Racing Reference
Like Sportscasting on Facebook. Follow us on Twitter @sportscasting19 and subscribe to our YouTube channel.