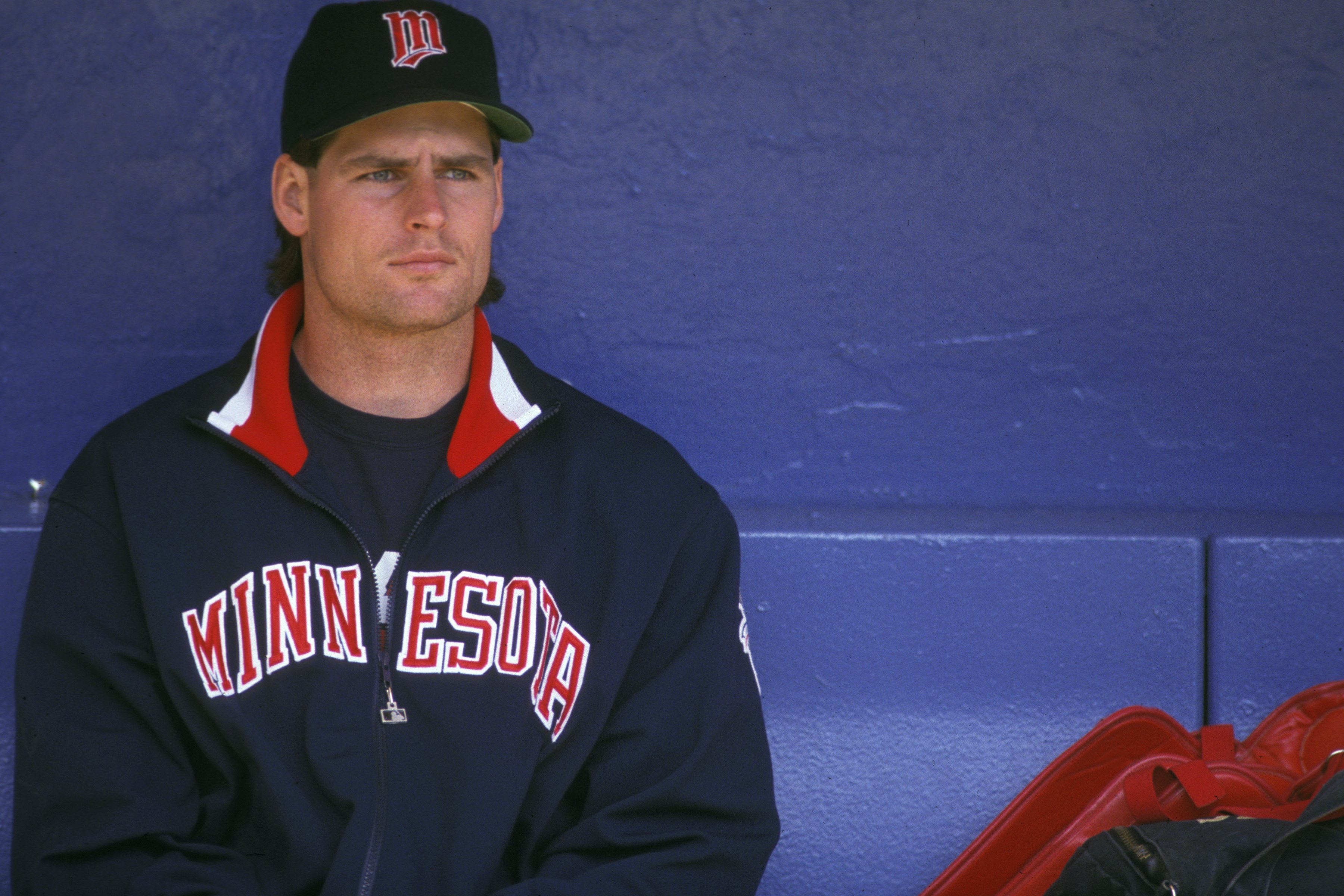 Former MLB Pitcher Scott Erickson Linked to Hit-and-Run Involving Tragic Deaths of 2 Children
Former MLB pitcher Scott Erickson was charged in connection with a hit-and-run incident that killed two boys in September.
Scott Erickson, who led Major League Baseball in wins during the 1991 season, has been charged with reckless driving in connection to a hit-and-run incident that killed two boys in September. Erickson, who finished second in the Cy Young voting with the Minnesota Twins in 1991, is charged with one misdemeanor count of reckless driving. According to ESPN, investigators told KABC-TV he was racing Rebecca Grossman moments before she struck and killed two young brothers crossing the street.  
Scott Erickson's baseball career
Scott Erickson was drafted in the fourth round of the 1989 MLB draft. He was selected by the Minnesota Twins. He made his Major League Baseball debut June 25, 1990, against the Texas Rangers. Erickson tossed six innings, allowing four hits and one earned run in earning the victory.
Erickson finished the 1990 season with an 8-4 record and a 2.87 ERA. He followed up his rookie year with the best season of his career. In 1991, Erickson won a league-leading 20 games and finished second to Roger Clemens in the Cy Young Award voting. Erickson went 20-8 and a 3.18 ERA.
Erickson spent the first five-plus seasons with the Twins before spending seven years with the Baltimore Orioles. With the Orioles, he led the league in complete games (11) in 1998 and went 16-13. His best year in Baltimore was in 1997 when he went 16-7 with a 3.69 ERA. Erickson's career was marred by elbow and labrum injuries that forced him to miss the 2001 and 2003 seasons. He finished his career with a 142-136 record and a 4.59 ERA while playing for six teams.
Erickson charged in connection with fatal accident
On Jan. 27, former Major League Baseball pitcher Scott Erickson was charged with reckless driving in connection with the events that took place on Sept. 29, 2020. On that day, two boys were struck and killed by Rebecca Grossman. According to Thousand Oaks Acorn, a local newspaper, police said Grossman and Erickson are close friends. They were in separate vehicles and were engaging in a "speed contest."
According to investigators, Grossman was driving well above the 45-miles-per-hour speed limit when she struck Mark Iskander, 11, and his brother Jacob Iskander, 8. Investigators said Grossman continued driving after the incident. She stopped a quarter-mile away after her vehicle's engine shut off.
Grossman, 57, has been charged with two counts of second-degree murder. She's also charged with two counts of gross vehicular manslaughter and one count of fleeing the scene of an accident, according to Thousand Oaks Acorn. She was arrested that night on suspicion of hitting the brothers. They were walking in a crosswalk with their parents, according to ESPN.
What's next for Erickson and Grossman?
According to Thousand Oaks Acorn, Rebecca Grossman was not charged with driving under the influence, despite reports to the contrary. The murder and gross vehicular manslaughter charges against her require evidence of "implied malice" and "gross negligence."
"When charges are filed, there is a myriad of reasons why the assigned prosecutors file or do not file various charges," a DA spokesperson said when asked why Grossman wasn't charged with DUI. Initial reports stated Grossman may have been under the influence. "The assigned prosecutors in this case filed the charges they believe were legally appropriate based on the evidence before them at the time of filing." Grossman faces 30 years to life in prison. She's free on $2 million bail.
As for Erickson, he will be arraigned on the reckless driving charge on March 16. According to Thousand Oaks Acorn, the California Vehicle Code defines reckless driving as operating a motor vehicle with a willful or wanton disregard for other people's safety or property. It's a misdemeanor punishable by up to 90 days in jail and/or a $1,000 fine.