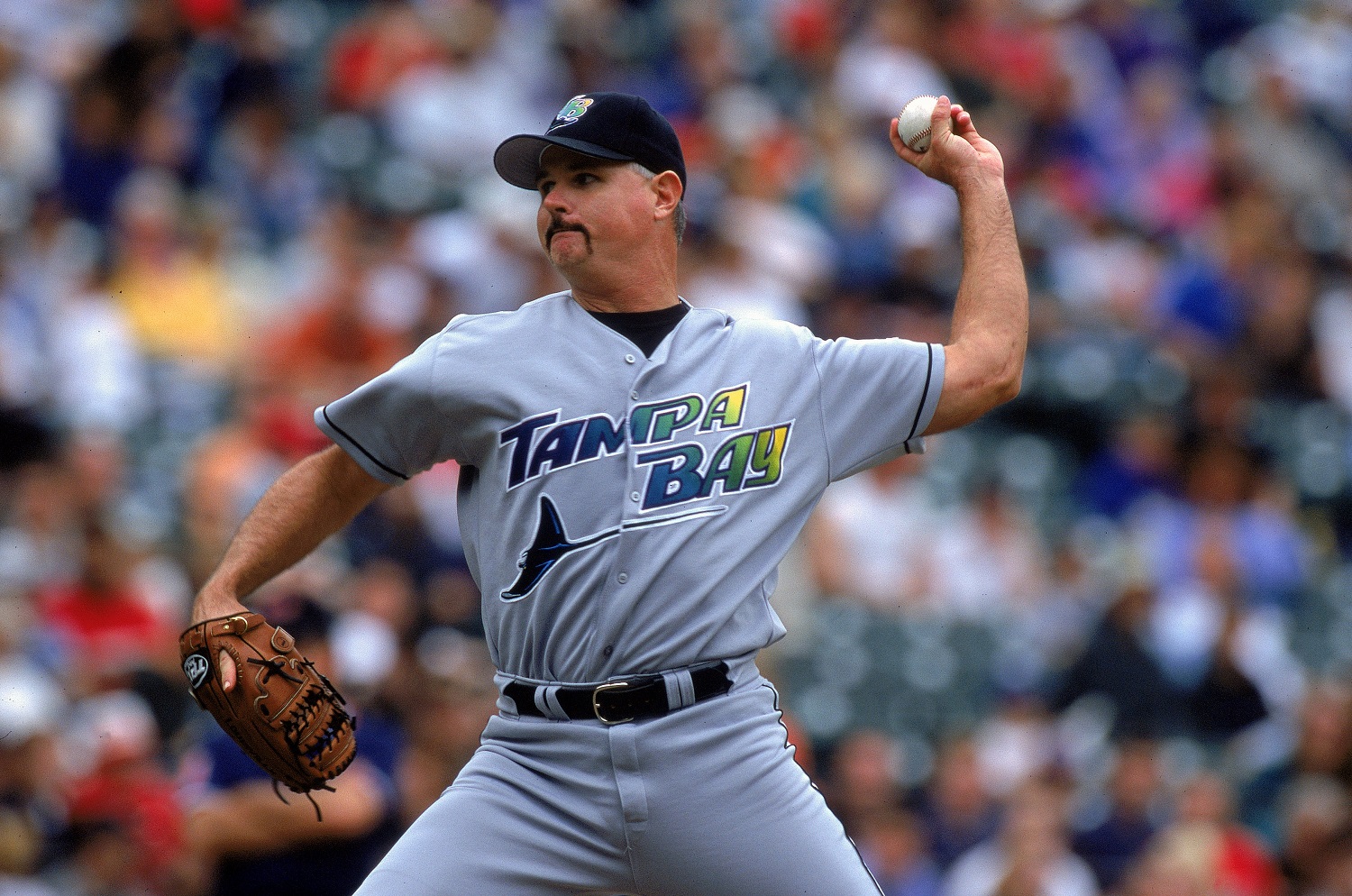 Former Rays Pitcher Jim Morris Has Fought Through Parkinson's and Addiction Since the Events of 'The Rookie'
Former Rays pitcher Jim Morris, whose was the subject of "The Rookie," had a rough life following the events of the film but has turned things around.
If you've never seen the 2002 Disney film, The Rookie, do yourself a favor and get on that as soon as possible. For those unfamiliar with the film, it tells the incredible story of Jim Morris, the Texas high school science teacher and baseball coach with a big left arm that promised his team he'd go to an MLB tryout if they won their district championship, something the team had never done before. The team held up their end of the bargain, Morris held up his, and he made his big-league debut for the Tampa Bay Rays at the age of 35.
Morris was wonderfully portrayed by Dennis Quaid and The Rookie won an ESPY for the best sports movie of the year. Cool story with a happy ending, right? Well, not so much.
As it turns out, Jim Morris, who pitched 21 games for the Rays over two seasons, didn't have the easiest go of things following the events of The Rookie. In the two decades since his last pitch in the big leagues, Morris has battled Parkinson's disease and addiction issues. But he's fought through all of it and created a new narrative worthy of its own movie.
The baseball career of Jim Morris
Jim Morris was first drafted by the New York Yankees out of Brownwood (TX) High School in 1982 but never signed as he chose to stay in Texas to care for his grandfather. He was drafted again a year later out of Ranger College by the Milwaukee Brewers and chose to sign with the organization.
He spent four seasons in Milwaukee's minor-league system but never progressed past Single-A ball as he suffered a number of arm injuries, which cost him to miss both the 1986 and 1988 seasons. He spent one season in the White Sox system in 1989 but pitched just two games and called it quits.
Morris moved to Big Lake, Texas, and began his new career as a science teacher and baseball coach at Reagan County High School. The events of The Rookie began in spring 1999 when he promised his team he'd go to an MLB tryout if they won the District Championship. They did and Morris tried out for the Tampa Bay Rays (then the Devil Rays). At first, there was really no interest but the then-35-year-old threw 12 consecutive fastballs of 98 miles per hour in a private tryout that was only given to him so he could keep his promise to his team.
The Rays signed him to a contract and after only a few months in the minors, Jim Morris made his big-league debut when MLB rosters expanded in September 1999. Just as it was seen in The Rookie, Morris struck out the first batter he faced in the majors, Texas Rangers shortstop Royce Clayton, but he did it on four pitches, not three.
Morris made four more appearances for the Rays that season and an additional 16 in 2000. He was signed to a minor-league deal by the LA Dodgers ahead of the 2001 season but decided to give up the game for good during spring training, ending his career with a 0-0 record with a 4.80 ERA and 13 strikeouts in 15 innings.
Jim Morris has battled Parkinson's and addiction
While the events of The Rookie wrapped up nicely on film, things weren't as cozy as Disney made them out to be. While he was living his dreams on the diamond, his home life was falling apart and he eventually divorced his first wife. However, he fought through that situation and found love again. He married a second time and became heavily involved in the church community in Dallas. Morris released an autobiography and became a motivational speaker and things were going swimmingly. Until they weren't.
Jim Morris was diagnosed with CTE-induced Parkinsonism in April 2013 and has also had to deal with immense pain in his neck caused by arthritis in his cervical vertebrae. He's had more than 40 surgeries since the end of his career and has also battled an addiction to painkillers and alcohol. In his new book, "Dream Makers," Morris described just how bad things became.
"So out of utter despair, I prescribed vodka — lots of it — to get out of this painful funk. I was downing a liter — mostly Tito's Handmade Vodka from Austin — every two days, mixing it with cranberry juice to help it go down easier (you know, because cranberry juice is good for you).

"I would pause my drinking long enough to successfully get through a speech. But when I was done speaking, I'd mix me a vodka and cranberry juice and pop me a pill."

Jim Morris
But as he did more than 20 years ago, Jim Morris has given himself yet another incredible comeback story to tell.
He's now sober and healthy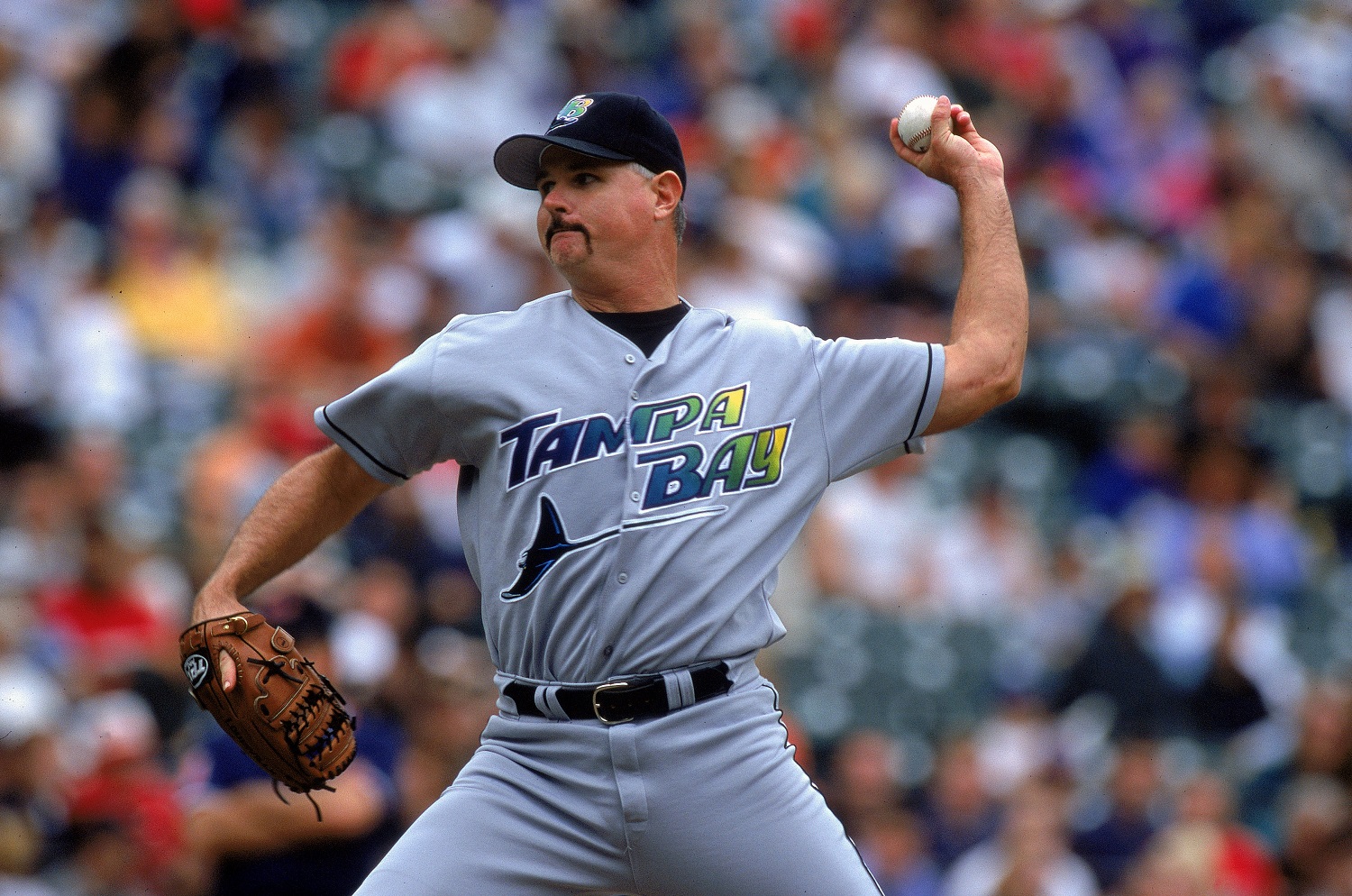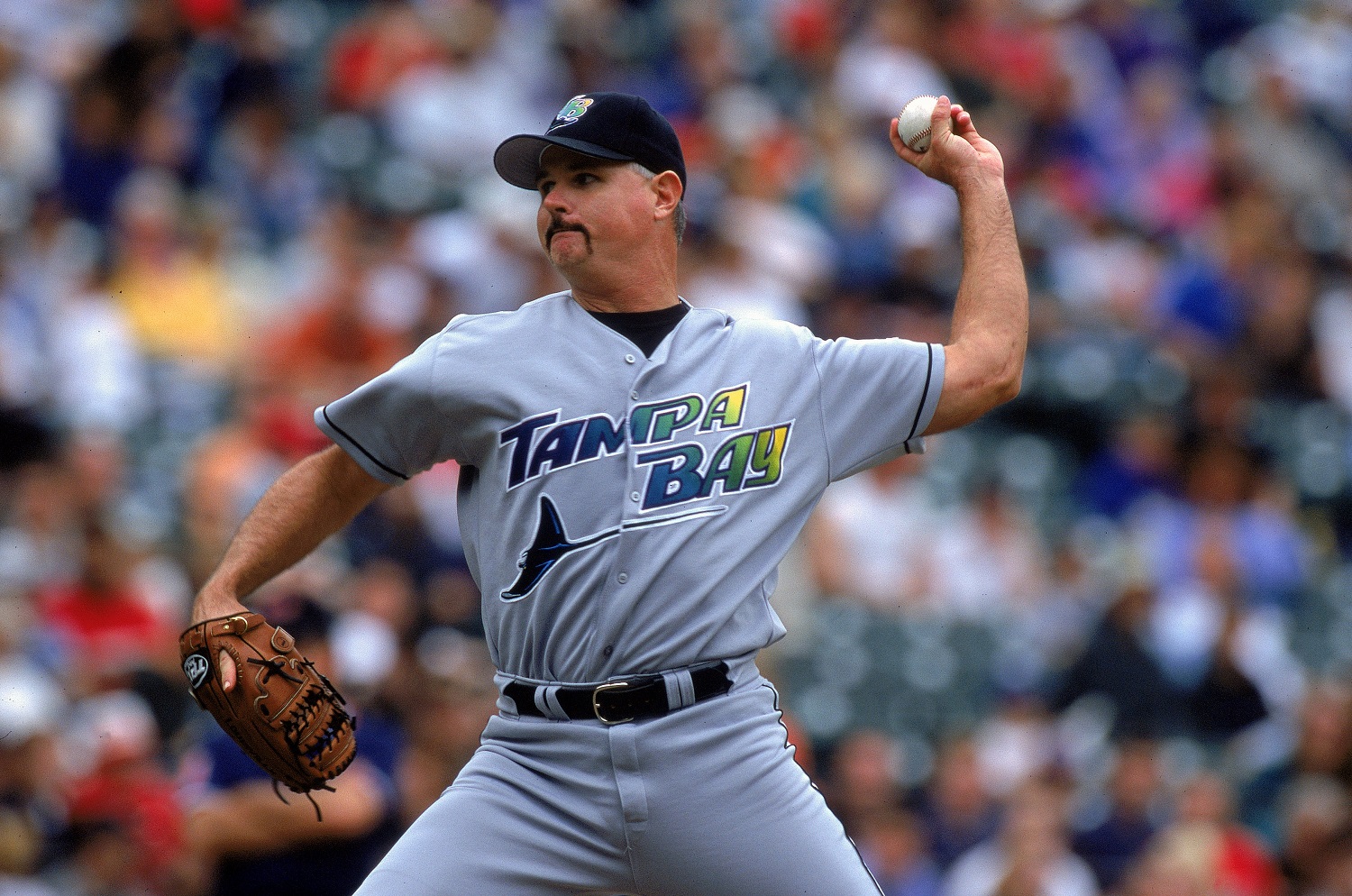 While there is no known cure for Parkinson's, Jim Morris is feeling no effects from the disease and has actually baffled the doctors that told him his condition would worsen and that he'd likely end up in a wheelchair.
In a Youtube video posted over the summer, a video that features a very healthy-looking Morris going for a run and lifting weights, the former Rays pitcher, who is now clean and sober, said his latest brain scan was clear and that his dopamine levels were just fine. He says that his neurologist told him that stories like his never happen and that she'd never seen anybody get well from Parkinson's. Morris credits his faith for helping him through the tough times and hopes that his story can once again inspire others, especially in these trying times (h/t The Guardian).
"I hope people find hope in my story and know to never give up. People are stronger than they think they are. I've never seen the world stop like this. People are tired and asking when this is going to stop. They must believe that anything is possible in this life and that things will get better. I'm living proof of that."

Jim Morris
Sure sounds like a story good enough for a sequel to The Rookie, doesn't it?
All stats courtesy of Baseball Reference
How to get help: In the U.S., contact the Substance Abuse and Mental Health Services Administration helpline at 1-800-662-4357.