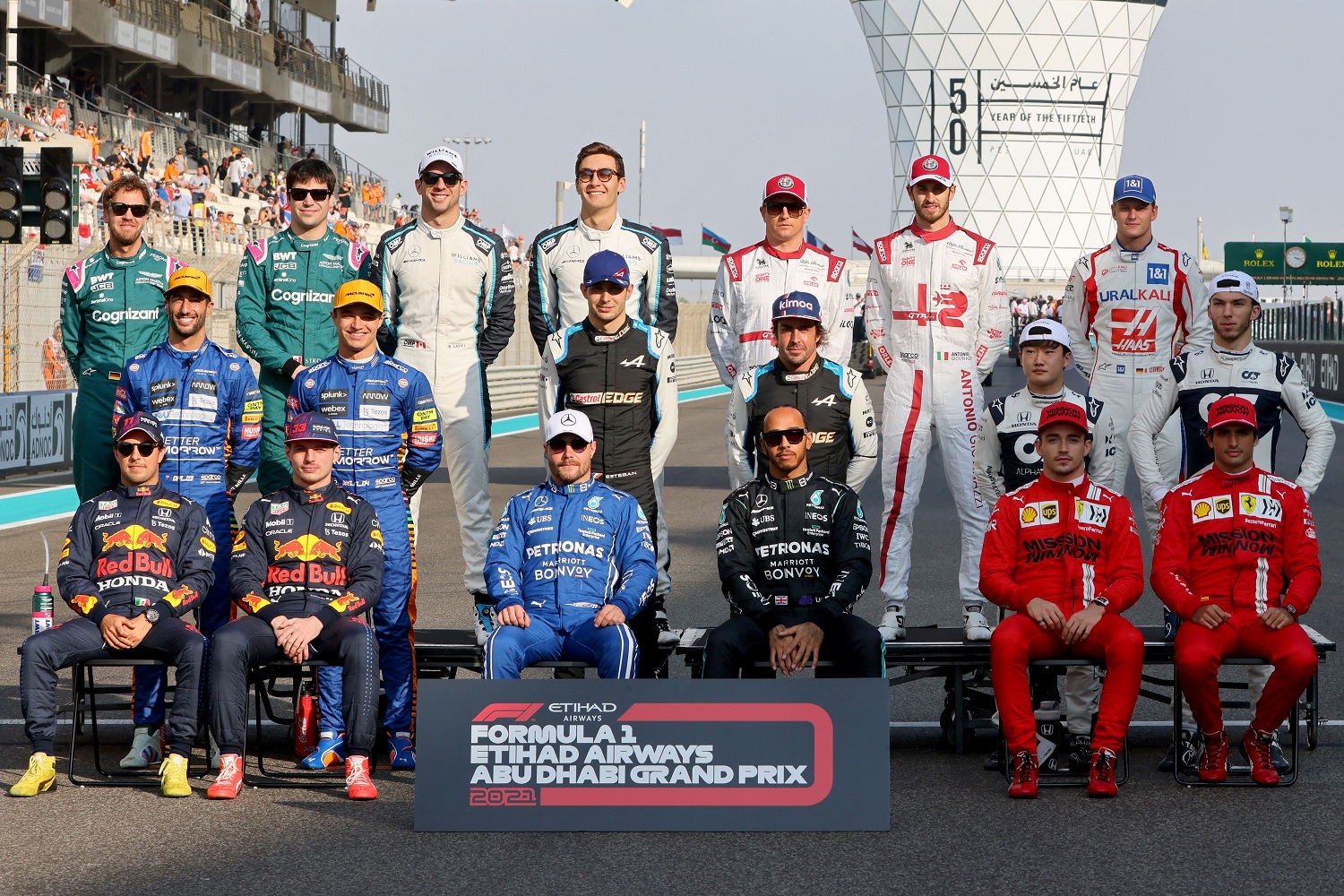 Formula 1 Drivers Will Appreciate a Major Change Affecting Every Grand Prix in 2022
Formula 1 has scheduled its most races ever for the upcoming season but found a way to give drivers a little more time to themselves each week.
All that really matters in Formula 1 is what transpires over roughly six hours on 20 or so weekends per year. That's where Max Verstappen, Lewis Hamilton, and 18 other competitors settle the World Drivers' Championship.
Everything else Thursday through Sunday is a distraction from their job. That is why drivers should be pleased the sport's governing body is making a significant change for the upcoming season.
The 2022 Formula 1 season will be its biggest ever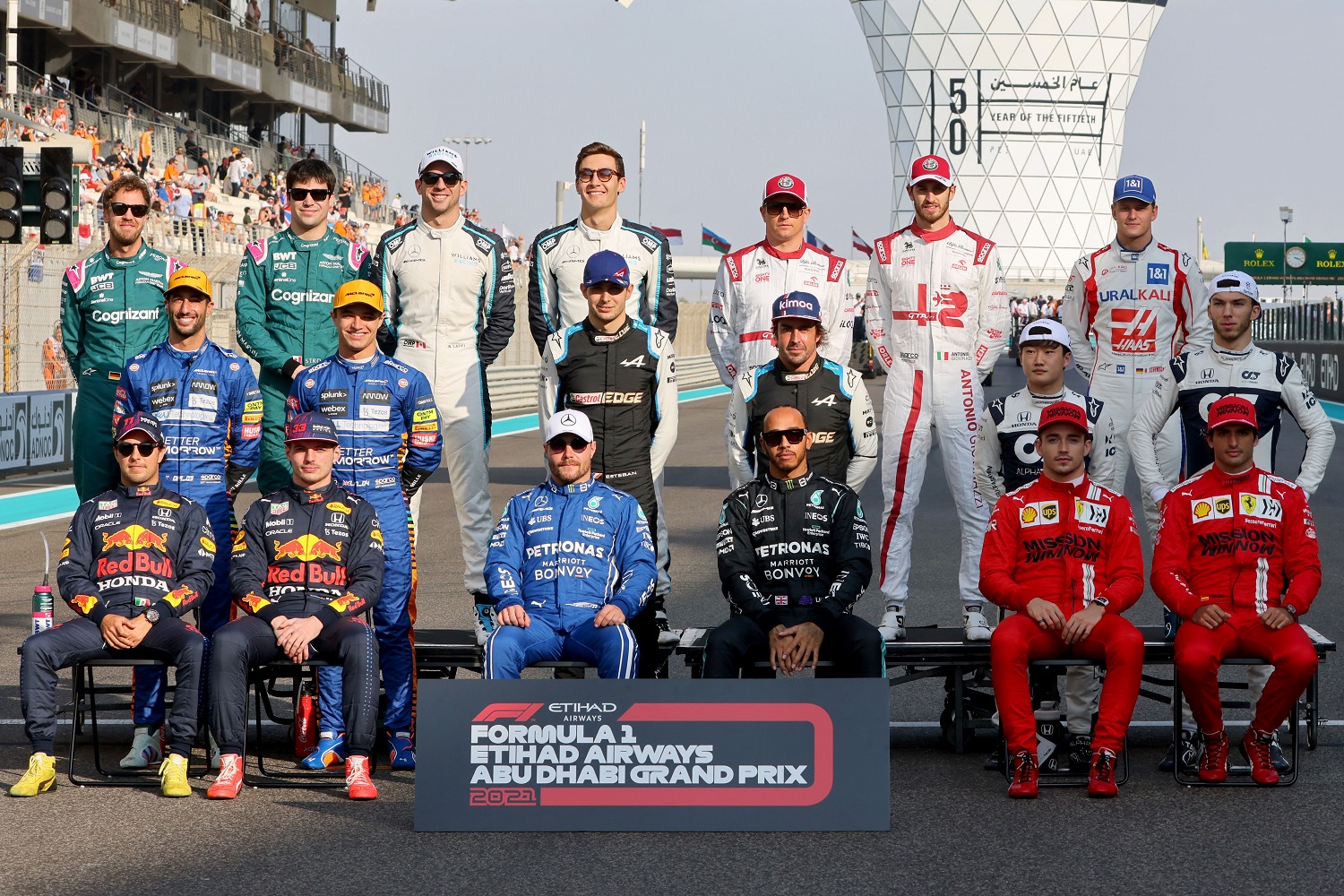 Formula 1 executives have taken on a mindset that bigger is better when it comes to the annual schedule. Given the international appeal of F1, it's understandable that they want to bring racing to all corners of the world.
The 1968 season, which concluded with Graham Hill earning his second championship, was the first to stretch to 12 races. The number reached 15 in 1973, the season that Jackie Stewart captured his third World Drivers' Championship.
The schedule held stable at 16 to 17 races from 1984-2003 and expanded to 18 the following season, when Michael Schumacher wrapped up his fifth straight title and seventh overall in the 14th race.
Every season since 2016 offered 20 or more races, though the 2020 season slipped to 17 because of the pandemic. The just-concluded schedule grew to a record 22 races and came down to the Abu Dhabi Grand Prix, where Max Verstappen passed Lewis Hamilton late for the win and the championship.
Now, Formula 1 has taken it a step further by stretching the 2022 season to 23 events to accommodate a second race in the United States. The Miami Grand Prix takes place May 8.
Formula 1 drivers will appreciate a major change
There is still room for change on the 2022 Formula 1 schedule, but the result would be fewer races rather than more. That's because of the continuing challenges posed by the pandemic and COVID-19's variants. The Australian Grand Prix on April 10 is a prime candidate to fall off the schedule.
The expansion to 23 races has caused concern by some teams over the combination of transportation logistics and the strain placed on the team members charged with setting up and tearing down operations at each venue.
There are two so-called midseason tripleheaders, in which teams race three times in 15 days. The first two races of the year are also back-to-back following the test week in Bahrain, essentially creating a third tripleheader. Each such instance means most team personnel will be away from family for a month at a time.
There's not a realistic way to make those weeks shorter for support personnel, but drivers are getting an extra day between races beginning with the opener in Bahrain on March 20.
As detailed by Racing News 365, F1 is condensing what used to be four-day race weeks (five at the Monaco Grand Prix) for drivers into three by removing media obligations and administrative meetings from the schedule. Since drivers typically fly home for several days between races, the change buys them an additional 24 hours for themselves.
What will a typical Formula 1 race week look like in 2022?
Thursday of race week on the Grand Prix circuit has always been a preparation day for teams and one on which drivers would meet with the media to preview the weekend. Formula 1 officials have also used that day to meet with team principals and drivers as needed. With no action on the track involving F1 drivers, fan presence was limited but not prohibited.
Going forward, that's all gone. The paddock will close to non-essential personnel on Thursdays, and meetings and media sessions shift to Friday mornings.
If fans feel deprived by the lack of access to their favorite drivers, they'll be pleased that the two Friday afternoon practices expand to 90 minutes apiece, 30 minutes longer than in recent seasons. Reporters will have additional access to drivers after the second practice.
Saturdays will consist of another hour of practice, likely starting at noon local time. A couple of hours of downtime will give fans access to the drivers, and then three rounds of qualifying set the following day's grid.
Sundays consist solely of the points race, usually beginning in mid-afternoon, which means airing it live in the United States in the early-morning hours.
Like Sportscasting on Facebook. Follow us on Twitter @sportscasting19.