Formula 1 Faces a Crucial Decision Over the Russian GP, but Sebastian Vettel's Mind Is Made Up
Sebastian Vettel reacted quickly to the invasion of Ukraine, saying he will not race if Formula 1 keeps the Russian Grand Prix on its schedule.
The handwringing over whether participating in the Olympics constituted tacit acceptance of human-rights violations by China isn't over, but the Russian invasion of Ukraine has supplanted it as the most important issue of the day.
The potential loss of human life and the long-term implications regarding sovereignty trump all, but there are inevitable implications in the sports world. The Formula 1 racing community will be among the first major entities having to deal with it.
Veteran driver Sebastian Vettel is one of the first international athletes weighing in.
Soccer officials face decisions regarding major tournaments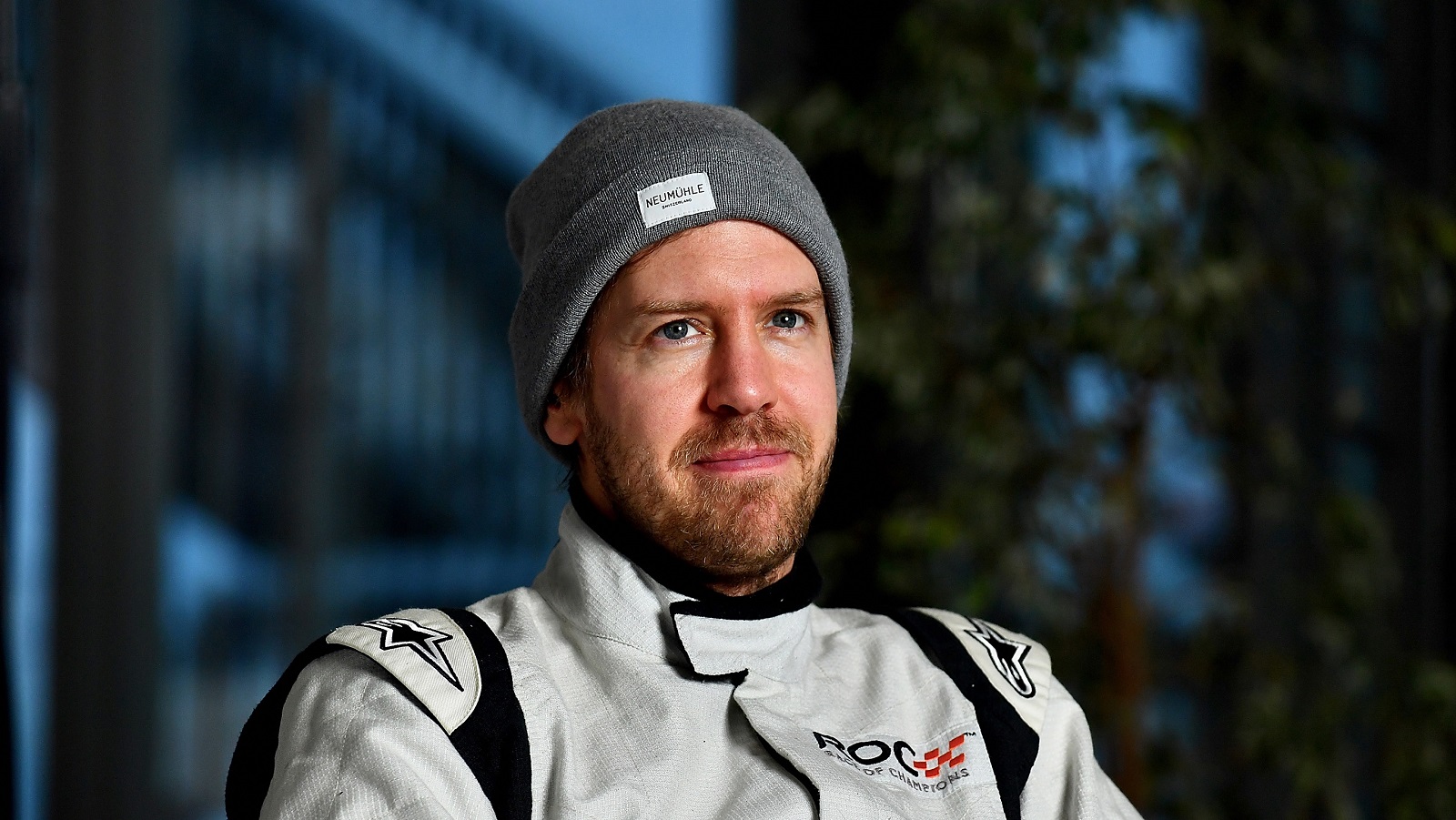 Sports and geopolitical news have been inextricably linked in the past half-century., the most notable instance being the United States-led boycott of the 1980 Moscow Olympics over the Soviet Union's invasion of Afghanistan.
Ukraine has moved to the top of the list of current concerns with a sports element, and soccer is likely to decide how to proceed even before Formula 1 makes a determination. The 2022 Champions League final is in Russia, scheduled for May 28 at Krestovsky Stadium in Saint Petersburg.
UEFA commenced emergency talks on Tuesday, an acknowledgment that proceeding as planned probably wouldn't be plausible if Russian troops remain in Ukraine. Even a quick withdrawal might not be enough to keep UEFA officials from moving the match.
Sports Illustrated notes that the 2003 Champions League final remained in Manchester, England, despite Great Britain joining the U.S. coalition in the invasion of Iraq. One distinction is that Ukraine is a UEFA member receiving widespread support from other UEFA nations.
And, of course, there is the matter of World Cup qualifying. Poland, which has its own history with Soviet occupying forces, is supposed to travel to Moscow in late March. If Russia wins, Sweden or the Czech Republic would have to play there next.
Formula 1 is nearing the start of its season and faces uncertainty
Formula 1 officials said on Thursday they are monitoring the situation in Ukraine with respect to the scheduled Russian Grand Prix in Sochi on Sept. 25. However, they've already taken a step that telegraphs where the decision-making process might ultimately lead.
The ticketing website for F1 races temporarily removed the Russian Grand Prix from its purchase options, and The Express in England reported that details of the previously mothballed Turkish Grand Prix briefly showed up in the Sept. 25 calendar window.
By day's end, however, the Russian GP details were back on the website pending a meeting by racing officials.
Sochi has hosted Formula 1 races since 2014. Istanbul appeared on the annual schedule from 2005-11, then took the place of races affected the past two seasons by the pandemic.
Sebastian Vettel won't participate if Formula 1 stays in Sochi
Four-time Formula 1 series champion Sebastian Vettel wasted no time in announcing he will not participate in an F1 race in Russia because of that country's invasion of Ukraine.
"I think it's horrible to see what is happening," he said. "Obviously, if you look at the calendar, we have a race scheduled in Russia. For myself, my own opinion is I should not go, I will not go. I think it's wrong to race in that country."
Vettel, who won the World Drivers' Championship from 2010-13, has a reputation for speaking out on social issues. However, his comments on the current situation were particularly blunt.
"I'm sorry for the people, innocent people who are losing their lives, getting killed for stupid reasons under a very strange and mad leadership," he said, according to Autosport.
Defending F1 champion Max Verstappen did not commit to boycotting a race in Russia, but he appeared to be leaning in that direction.
 "When a country is at war, it is not right to race there," he said.
Like Sportscasting on Facebook. Follow us on Twitter @sportscasting19.
RELATED: