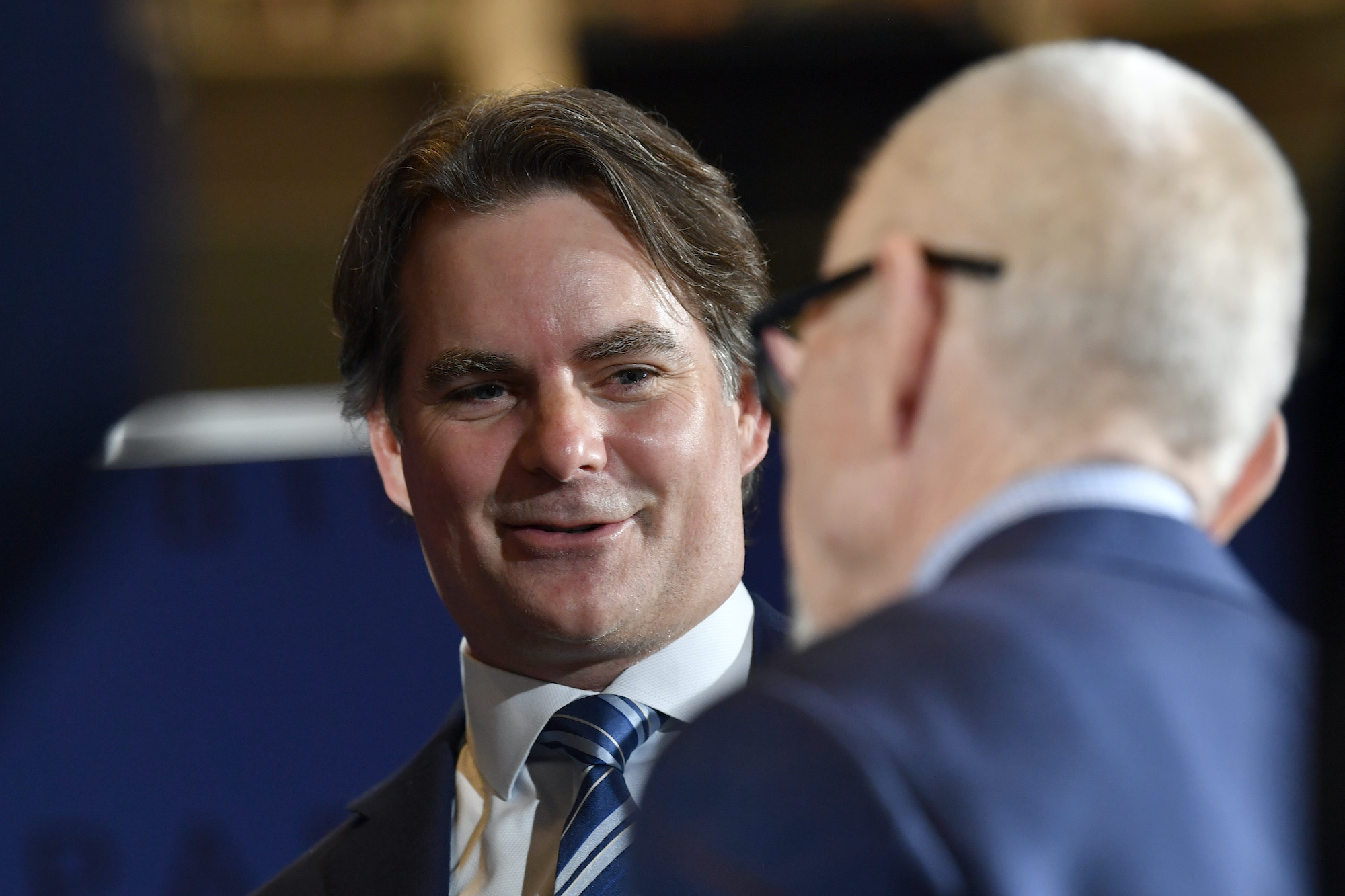 Fox Announces Jeff Gordon Returning to NASCAR Broadcast Booth
Jeff Gordon left Fox after last season to work full-time at HMS. The network announced during Sunday's Phoenix race that he will be returning to the booth and joining Clint Bowyer and Mike Joy this weekend in Atlanta.
Jeff Gordon left the Fox broadcast booth after the 2021 NASCAR Cup Series season to serve as full-time vice chairman at Hendrick Motorsports. In his new role, he's already seen his team win two out of the season's first four races.
This coming weekend, the four-time Cup Series champion will have a different yet very familiar perspective of the race when he takes off his HMS hat and rejoins his former broadcast partners Clint Bowyer and Mike Joy at the newly reconfigured Atlanta Motor Speedway. 
Jeff Gordon makes announcement about joining HMS
Last summer, after five years in the Fox broadcast booth, Jeff Gordon announced that he was stepping away from his duties as a race analyst in the network's NASCAR coverage to begin working full-time at HMS and start preparing for his role to run the company once its namesake decided to step away. 
"I feel like I'm at the place in my life where I'm really ready for it," Gordon said at Pocono Raceway last year. "I'm just really fortunate to work side-by-side with a guy that's showed us all how to do it right for so many years, and will continue to do that for a number of years to come."
Fox announces Jeff Gordon returning to booth at Atlanta
Four races into the 2022 NASCAR Cup Series season, Fox hasn't named a permanent replacement for Gordon. Instead, the network is using a rotational lineup of announcers during its portion of the broadcast schedule. 
Interestingly, during Sunday's broadcast from Phoenix, after showing the infamous Gordon-Bowyer conflict from the same track in 2012, Mike Joy announced that the four-time Cup Series champion would fill his own shoes in Atlanta this coming weekend. 
"The reason we bring all this up is, now, is there room enough in a booth this size for Clint Bowyer and Jeff Gordon next week, because I'm leaving," Joy joked. 
"That's right, and I'm ready for it," Bowyer replied. "Bringing my man back, the 24. Jeff Gordon. Black SS with the navigation. He's coming back to Atlanta."
Worked well in 2021
While Fox has employed three different former drivers in the first four races of the season to work alongside Joy and Bowyer, including Tony Stewart, Matt Kenseth, and Danica Patrick, Jeff Gordon will undoubtedly be the best fit. He and Bowyer worked well in their one and only year together in 2021.
Starting at Daytona, the two played well off of one another, each providing insightful commentary during the race while firing the occasional shot at the other. More often than not, it was Gordon talking about his demonstrably better career. 
Bowyer often countered with comments about Gordon's height or age, including one conversation at Homestead-Miami. 
"I tell you what Jeff, I really like this 19 here," Bowyer said of Martin Truex Jr's car. "I was looking at the side of this thing. It's exactly like looking at your phone with those big letters and everything that you can see it. Everything shows up. That bold print." 
Gordon, 49, initially laughed, then fired back at the 41-year-old Bowyer. "I can't wait for you to get older, man."
Expect more of that during Gordon's appearance this weekend in Atlanta. It should be informative, entertaining and fans won't have to worry about any mentions of IndyCar. 
Like Sportscasting on Facebook. Follow us on Twitter @sportscasting19.