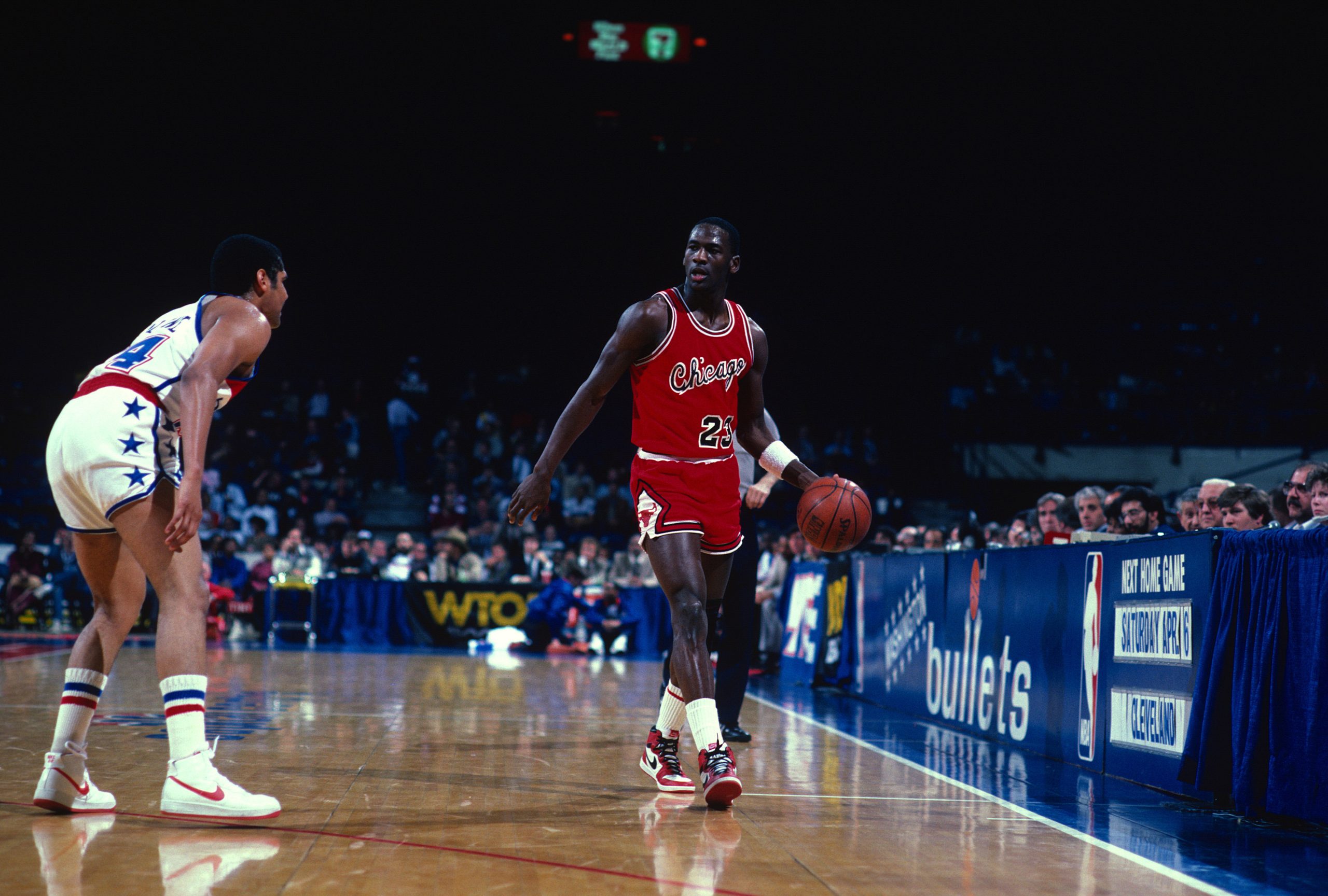 Frustrated Michael Jordan Was Fuming When the Bulls Tried to Secure Better Draft Position in 1986
Michael Jordan wasn't too happy with the Chicago Bulls during the 1985-86 season.
Michael Jordan was in just his second season with the Chicago Bulls. There was no legacy. There were no championships. Jordan, however, came into the NBA with the same mindset he had throughout his Hall-of-Fame career – play hard and be competitive. A broken left foot suffered three games into the 1985-86 season kept him out for 64 games. It also caused a little rift between Jordan and team owner Jerry Reinsdorf.
Michael Jordan wanted to make a quick return, but Jerry Reinsdorf tried to slow him down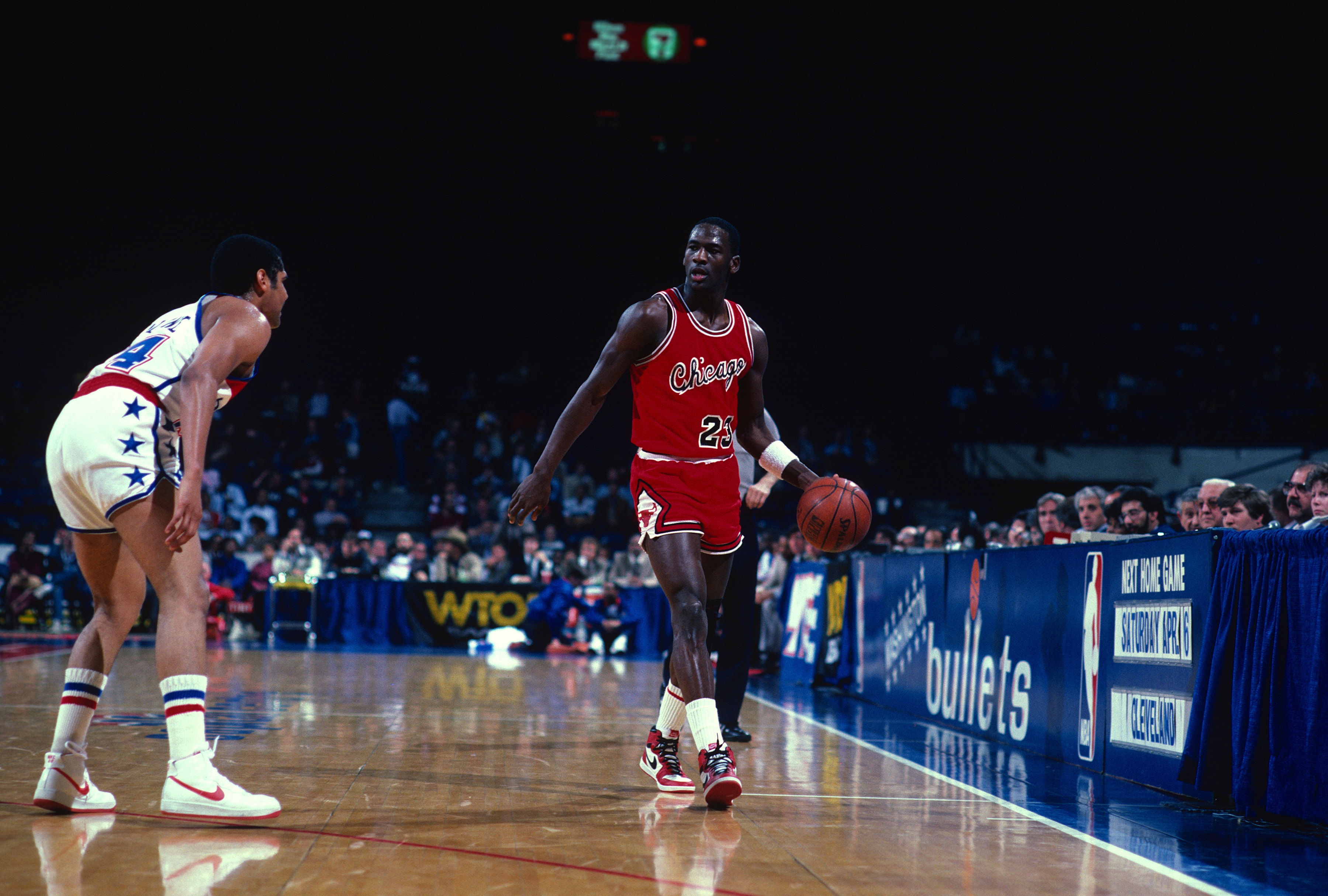 With Jordan being the competitor he is, he was itching to return from his broken foot during his second NBA season. He managed to play the final 15 regular-season games and propel the Bulls into the playoffs. The team finished with a 30-52 record and had a first-round meeting with the Boston Celtics. The Celtics swept the Bulls in the best-of-five series despite Jordan scoring a playoff-record 63 points in a double-overtime loss in Game 2.
Reinsdorf said he was hesitant to bring Jordan back that season. He was thinking long-term. "I was scared to death he was going to be hurt again, and that would be the last we would ever see of Michael Jordan," Reinsdorf said in 2011, according to ESPN.
The topic came up then because Derrick Rose, Chicago's young MVP, had just gotten hurt, tearing his ACL. Reinsdorf faced the same decision when Rose was ready to return. Although Jordan returned without incident, the Bulls owner wanted to
"I'm not going to let him back until the doctors tell me that it's absolutely safe for him to come back," Reinsdorf said of Rose then. "I made that mistake with Michael Jordan years ago where I think we let him come back too soon. It worked out OK, but it might not have."
Michael Jordan believed Jerry Reinsdorf had other intentions
While Reinsdorf certainly wanted to make sure his star player was completely healthy, Jordan thinks there might have been a little more to it. For the rest of the regular season, Jordan played seven minutes per half. He believes a lot of that had to do with the Bulls looking to lose in order to get a better pick in the upcoming draft.
Jordan wasn't too happy with that way of thinking.
"The thing was, at the time, we were going through a rebuilding process, and I was practicing two hours a day, and that was the thing that bothered me more than anything," Jordan said, according to ESPN. "If I can go through two-hour practices, as intense as I practice, then when the game came, they gave me a seven-minute window (in each half) to play.
"That's when I felt more frustrated than anything. More than anything, I felt they were positioning themselves for the draft, and I didn't feel good being part of that. I felt I was an all-out player who didn't half-ass anything, and they wanted to move up (in the draft). I was a player, I wanted to play."
As an owner, Jordan now sees the other side of things
Times have changed for Jordan, and so has his perspective. Jordan is now the owner of the Charlotte Hornets and is able to see things from the other side. In that ESPN article from 2012, Jordan was the owner of the Charlotte Bobcats and he admitted he saw things differently. Jordan has one major difference from Reinsdorf and that comes from being a former player. He said he's always listened to the player and paid attention to how hard he's worked to get back to playing.
"(Reinsdorf) obviously had a different perspective of things," Jordan said. "Being where I am now, I understand it a little bit differently. But if a player wants to play and is doing all the necessary things … It wasn't just me saying I was good enough to play. I went through the process. And Doc Hefferon, who I had the highest regard for, said I was OK."
He admitted that even though they were both owners, he and Reinsdorf were still different.
"Granted, I know the business and you have to be somewhat conservative for the long-term, but you still have to take into consideration the player, how he responds to pain, what kind of guy he is," Jordan said. "That's the difference between Jerry and myself. I've been there, done that, experienced that. And if I know a player well enough, I'm going to understand where he's coming from."