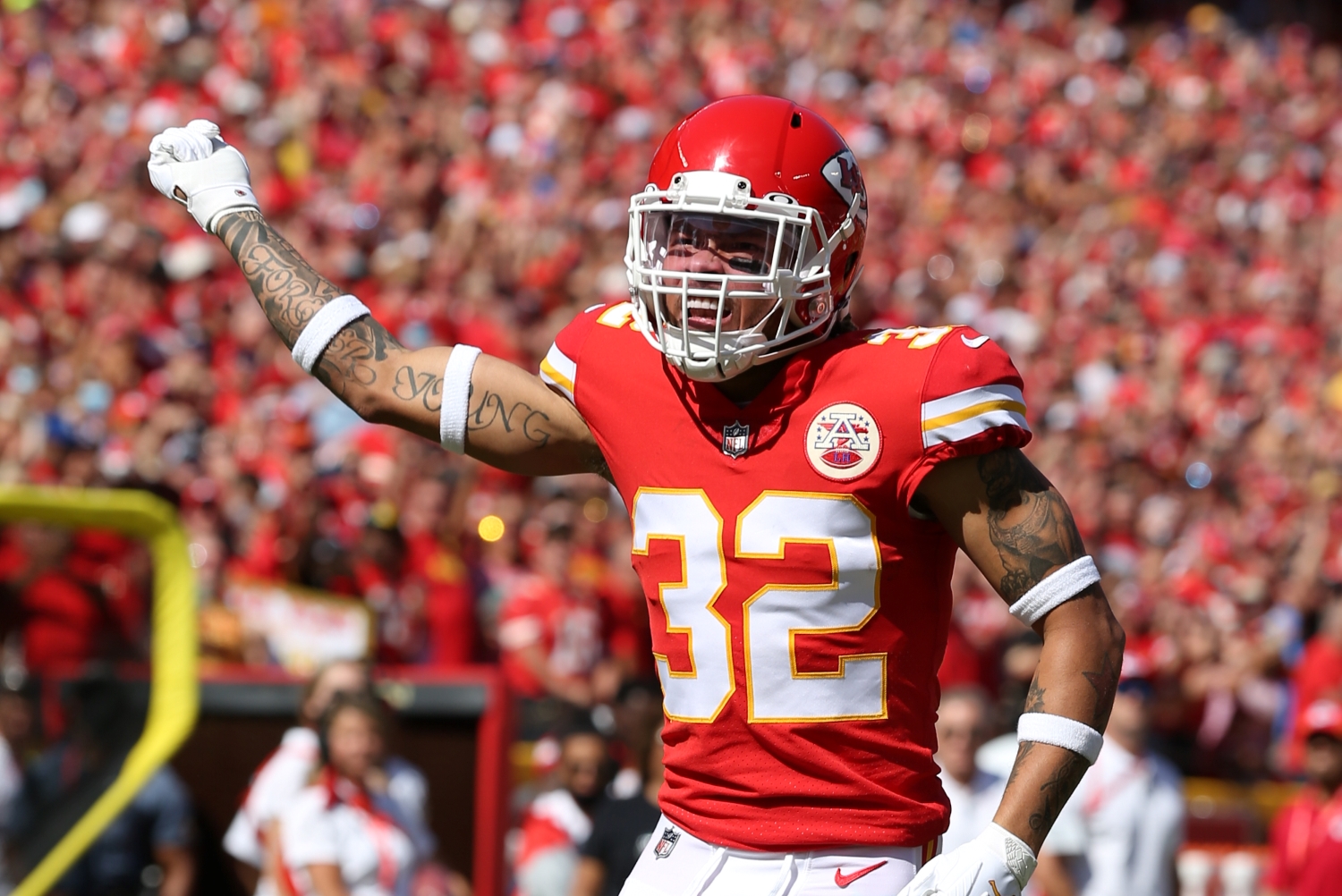 Frustrated Tyrann Mathieu Fires Huge Shot at Chiefs Fans for Correctly Calling Out Underperforming Teammates: 'This Might Be One of the Most Toxic Fan Bases in All of Sports'
Tyrann Mathieu came to teammate Anthony Hitchens' defense on social media with some harsh words for Chiefs fans. However, they weren't necessarily wrong in their assessment of the veteran linebacker.
The Kansas City Chiefs pay Tyrann Mathieu to stop opposing offenses from scoring points. Apparently, his job description also includes defending teammates in times of need.
While the star safety deserves credit for standing up on behalf of Anthony Hitchens, Frank Clark, and Clyde Edwards-Helaire, his choice of words won't sit too well with Chiefs fans. And even though Mathieu may have felt justified in putting them on blast, he should take a step back and realize those fans had it right from the beginning.
Tyrann Mathieu delivers some surprisingly harsh words for Chiefs fans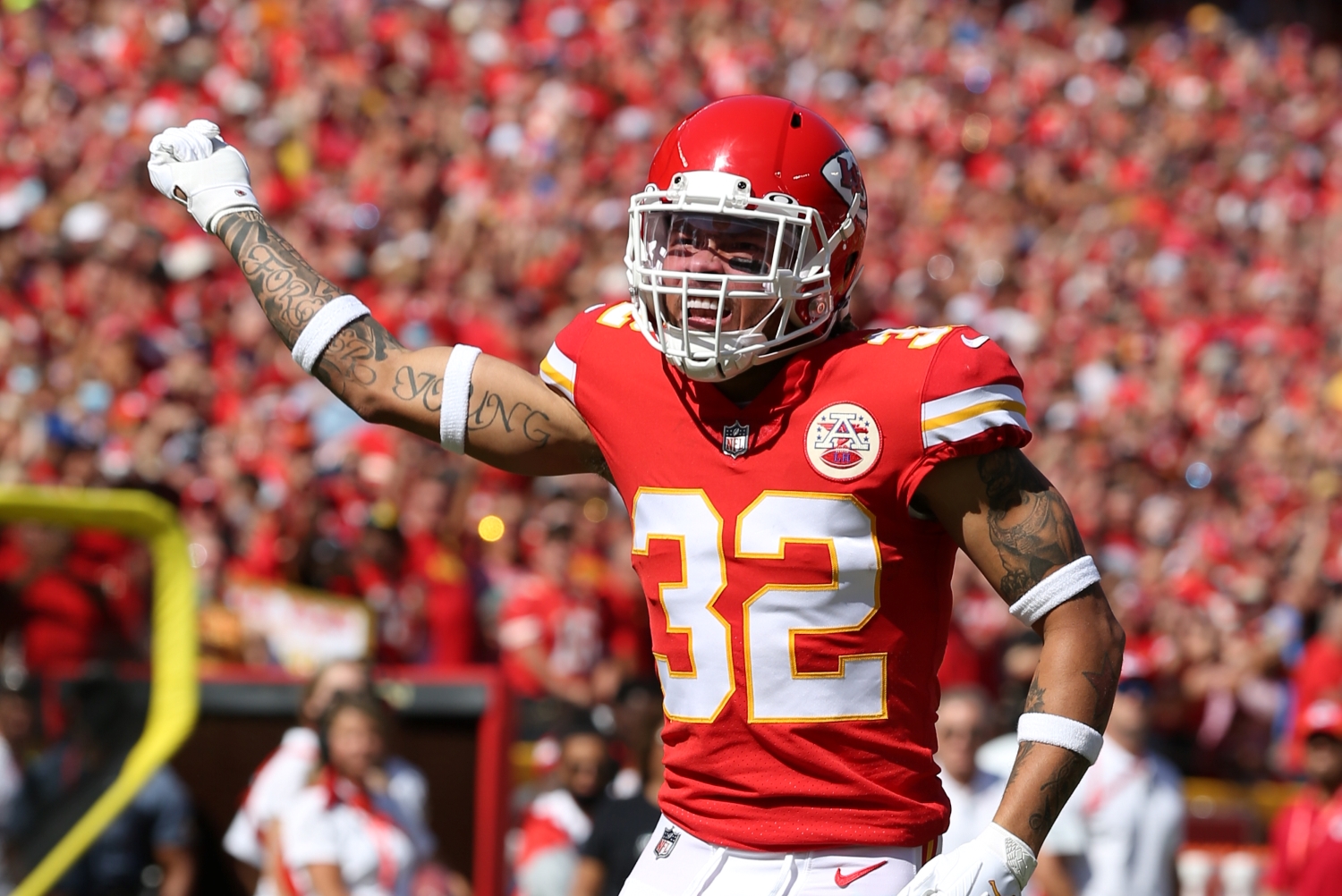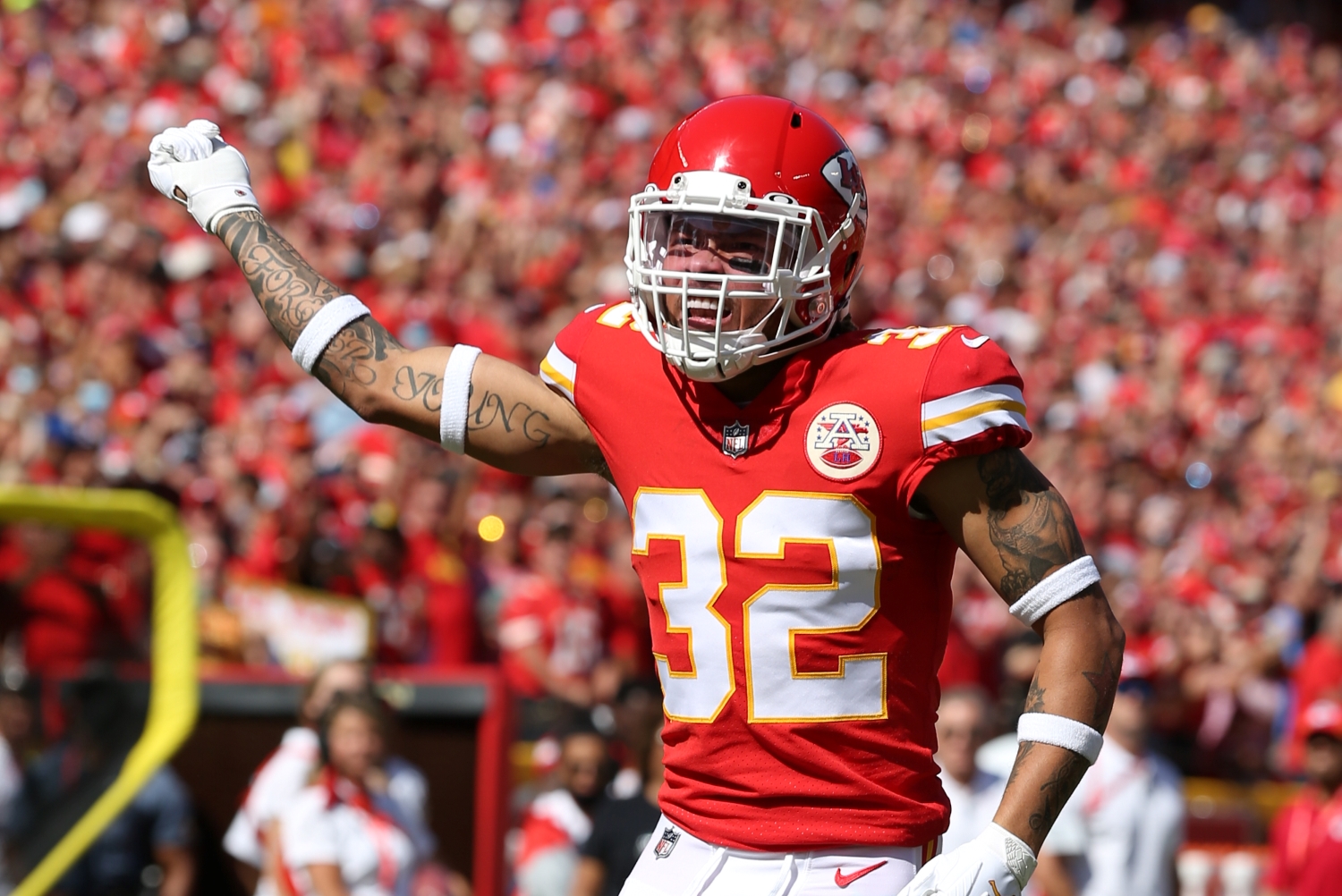 Social media has changed the sports landscape in so many ways. Unfortunately for Anthony Hitchens, Instagram provided a platform for a Chiefs fan account to paint him in a not-so-flattering light. A post asking to rank three moves made by general manager Brett Veach "in terms of how bad they were" included signing the former Dallas Cowboy to a five-year, $45 million contract. Giving Frank Clark a $104 million extension and drafting Clyde Edwards-Helaire over the likes of Jonathan Taylor and D'Andre Swift also made the cut.
Hitchens, an eighth-year veteran with 98 career starts, attempted to defend himself by highlighting the team's accomplishments during his tenure.
"All we did was go to 3 AFC championship games and 2 Super Bowls and 1 SB win in my first 3 years here so far," the 29-year-old linebacker wrote. "Y'all fans will never be satisfied it's sad!"
However, Hitchens' response didn't strike nearly the same tone as the message Tyrann Mathieu sent to Chiefs fans.
"This might be one of the most toxic fan bases in all of sports," he wrote on his verified Instagram account.
The All-Pro defensive back obviously didn't like his teammates getting called out in such public fashion. However, Mathieu fired a huge shot at a fan base that's watched several costly investments fail to pay off. And when you dig deeper into the numbers, it's clear several members of the Chiefs should face criticism for their production, or lack thereof.
The star safety spoke up on behalf of players who haven't come close to living up to expectations
Unfortunately for Mathieu, the harsh truth is that Hitchens, Clark, and Edwards-Helaire put themselves in a position to get called out by failing to make a sizable impact on the field. While the versatile defender has played well since he came to Kansas City, the teammates identified in the post have not.
Hitchens' lucrative free-agent contract included just over $21 million guarantee, putting him among the top-10 highest-paid players at his position. Yet it's impossible to say he's been even an average performer for the Chiefs. In fact, he's graded out quite poorly in Pro Football Focus' system, earning a 39.8 mark in 2018, 48.8 in 2019, and 50.5 a year ago.
As for this season?
Hitchens ranks 82nd out of 86 linebackers with a stunningly bad grade of 35.0.
However, he's not even the worst offender on the list. Clark ranks 109th out of 110 edge defenders with a 42.6 grade. Of course, his disappointing start to the 2021 season comes on the heels of a six-sack campaign in which he earned a 54.5 grade from PFF. With an average annual salary of nearly $21 million, there's no doubt the former Seattle Seahawks star has failed to justify the expensive trade that ultimately cost the Chiefs significant draft compensation and financial resources.
Although Edwards-Helaire has time to change fans' opinions, it's hard to view the decision to take him 32nd overall as a smart one. Taylor and Swift came off the board shortly after, and both have developed into adept playmakers. Meanwhile, Edwards-Helaire has struggled to stay on the field due to injuries.
Ultimately, Mathieu put Chiefs fans on blast over a post highlighting moves that undoubtedly deserve criticism. Sometimes, the truth hurts, and the reality of the situation is the players in question fall into the "disappointing" category.
Anthony Hitchens and Frank Clark aren't the only members of the starting defense with expensive contracts and underwhelming production
One move that could get featured in a similar post at some point?
The Chris Jones signing.
While Hitchens and Clark have fallen short of expectations for multiple seasons, the Chiefs' highest-paid defensive player has quickly gone from dominating offensive linemen to barely making a blip on the stat sheet.
After racking up 26.5 sacks and 49 quarterback hits from 2018-19, Jones cashed in with a four-year, $80 million contract extension that included $37.6 million guaranteed at signing. He rewarded the Chiefs with 7.5 sacks and 28 quarterback hits.
But like most players in Kansas City's defensive huddle, Jones has not played well this season.
Utilized as a defensive end more than ever, the 6-foot-6, 298-pounder simply hasn't experienced the same level of success rushing the passer. With only two sacks and four quarterback hits in five games, Jones' lack of production stands out. Considering both sacks came in Week 1, fans should have concerns about the talented lineman's lackluster numbers.
With several veteran defenders struggling, it's easy to see why the Chiefs rank 27th in points allowed. And if Tyrann Mathieu and his teammates continue to let opponents into the end zone with relative ease, Patrick Mahomes should expect to watch the playoffs from home for the first time in his NFL career.
All statistics courtesy of Pro Football Reference. All contract data courtesy of Spotrac.