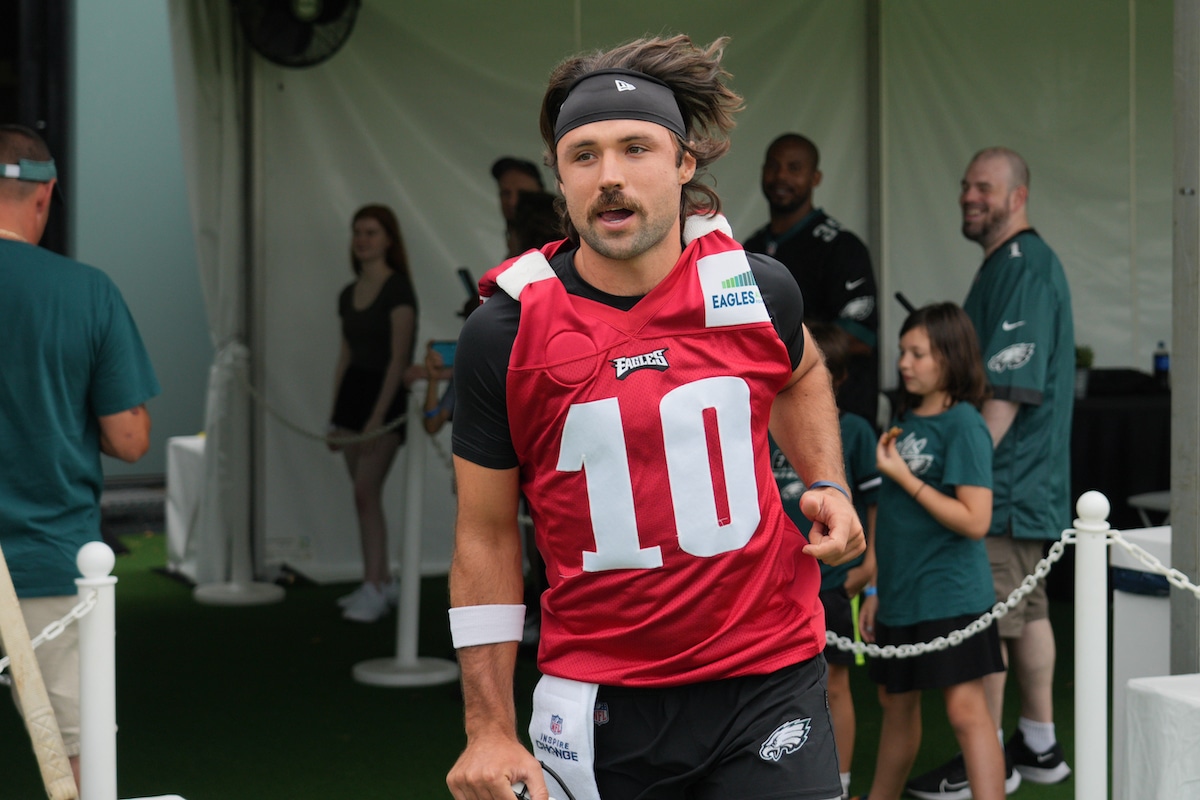 Gardner Minshew Might Be the 1st NFL Quarterback Ever to Eat, Sleep, and Live in the Parking Lot of His Offseason Gym
Philadelphia Eagles quarterback Gardner Minshew will do just about anything to get a competitive advantage on the football field, including living on the bus.
The NFL is full of highly dedicated players who'll do anything to gain a slight advantage over their opponents. Philadelphia Eagles quarterback Gardner Minshew is one of those athletes. In the past, he's made some unusual choices in the name of becoming a better player.
This offseason, Minshew slept, ate, and trained in the parking lot of a Florida gym, all in the name of working on himself. 
Quarterback Gardner Minshew has made some unusual choices over the years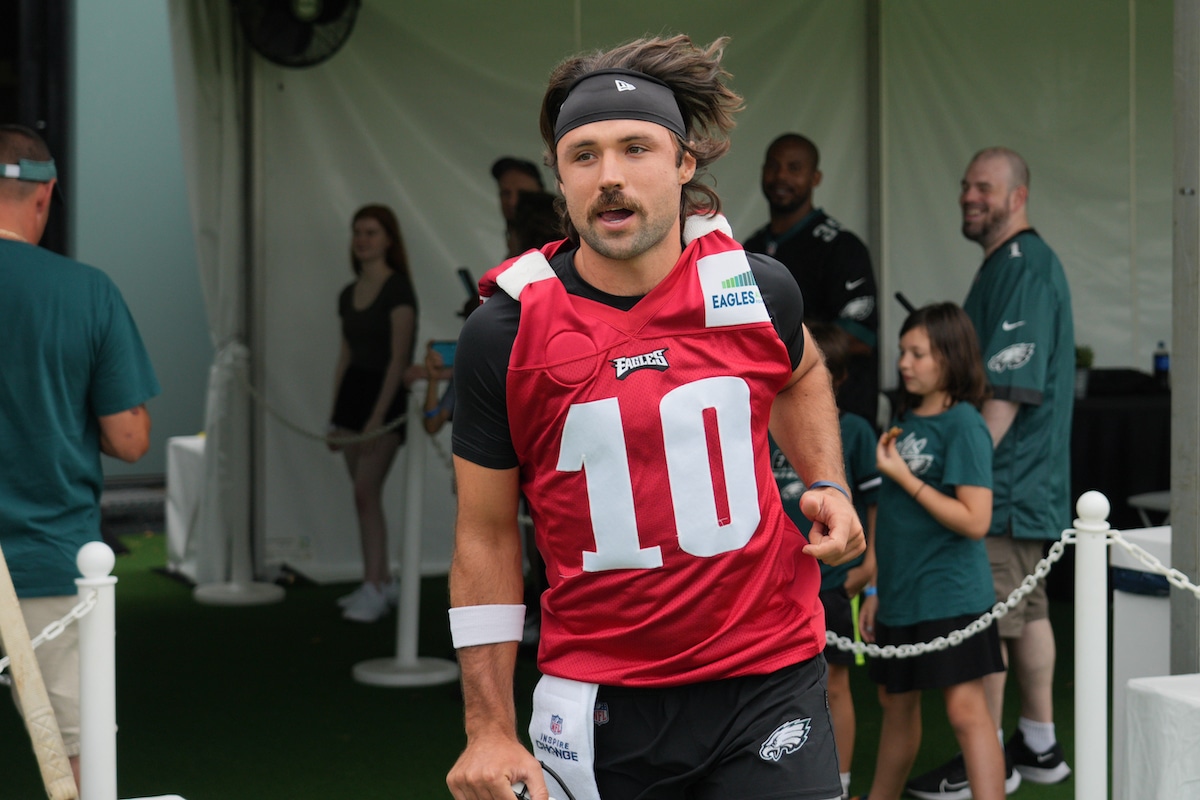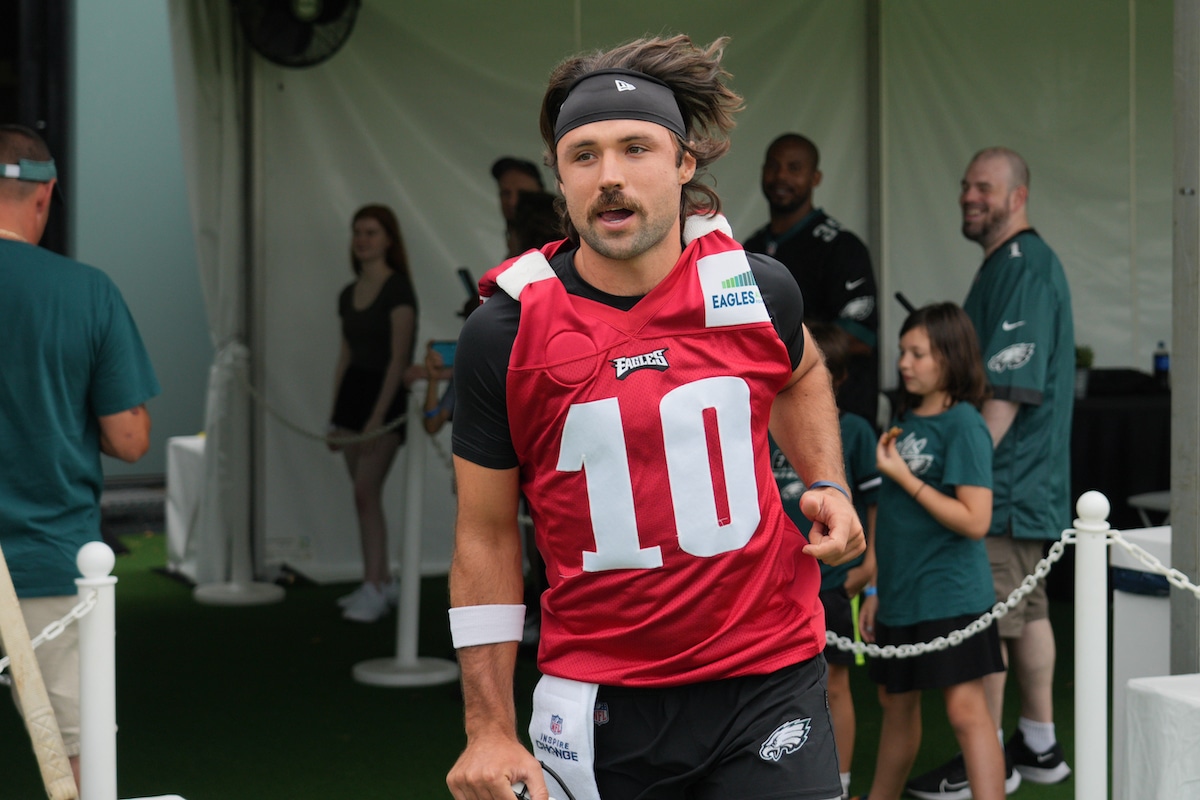 As ESPN reports, Minshew is a man with a lot of personality, and he's done and said some strange stuff in the past. A lot of his actions grant him a fan base, as "Minshew Mania" swept the nation for a time.
An example of his colorful personality happened last year when Minshew said, "In preparation for the competition, I haven't taken a s–t in weeks. No. 2 is not an option."
On top of that, Minshew likes to wrestle with large fish in his spare time. When he goes for a stretch, he does it wearing only a jockstrap. One time he even tried to break his hand with a hammer because he wanted an extra year of eligibility at East Carolina University.
One of Minshew's latest exploits is less painful though. The Eagles quarterback decided to live on a bus outside a Florida gym for the offseason.
Why Gardner Minshew chose to live in a bus outside of his trainer's Florida gym
This offseason, Minshew lived at CTP aka Coach Tumbarello's Performance gym, owned by his trainer Anthony Tumbarello. While the 26-year-old spent most of his time at the Florida gym, he did travel to the Eagles' training facility from time to time, too. The main reason why Minshew did this: It's always been his dream to live on a bus — something he's wanted to do since high school.
In his video on Instagram, Minshew said, "I'm living at the gym, eat, sleep, shower here. Everything. It's kind of my own little island here. I love it." The bus is actually a prison bus that he bought and renovated. The Mississippi native gave it a '70s hippie vibe with a bright orange couch, lava lamp, and classic rock albums. Minshew even learned to play the guitar. 
This wasn't a full conversion, though. Minshew had a fridge on the bus, but it needed power from the gym. There's no bathroom too, so he used Tumbarello's gym for its toilet facilities and showers. Minshew's bus did have air conditioning and a cooking station. But once again, it needed to be hooked to the gym for power. The bus had a bed to sleep on, but he also set up a hammock outside so that he could relax and read.
Here's what Gardner Minshew has been working on during the offseason
This wasn't a vacation though. Minshew has continued to work hard and train with Tumbarello at the gym. He woke up at 7:30 am and started training on the field at 8:30. After a few hours, he would take a break before heading back inside for more training.
According to ESPN, most of the training focused on throwing with "quick rhythm routes with both feet planted on the ground."
According to Tumbarello, this work is paying dividends. The trainer said, "Just overall he's stronger, he's faster, he's ready to go. This is the best version of Gardner Minshew, for sure."