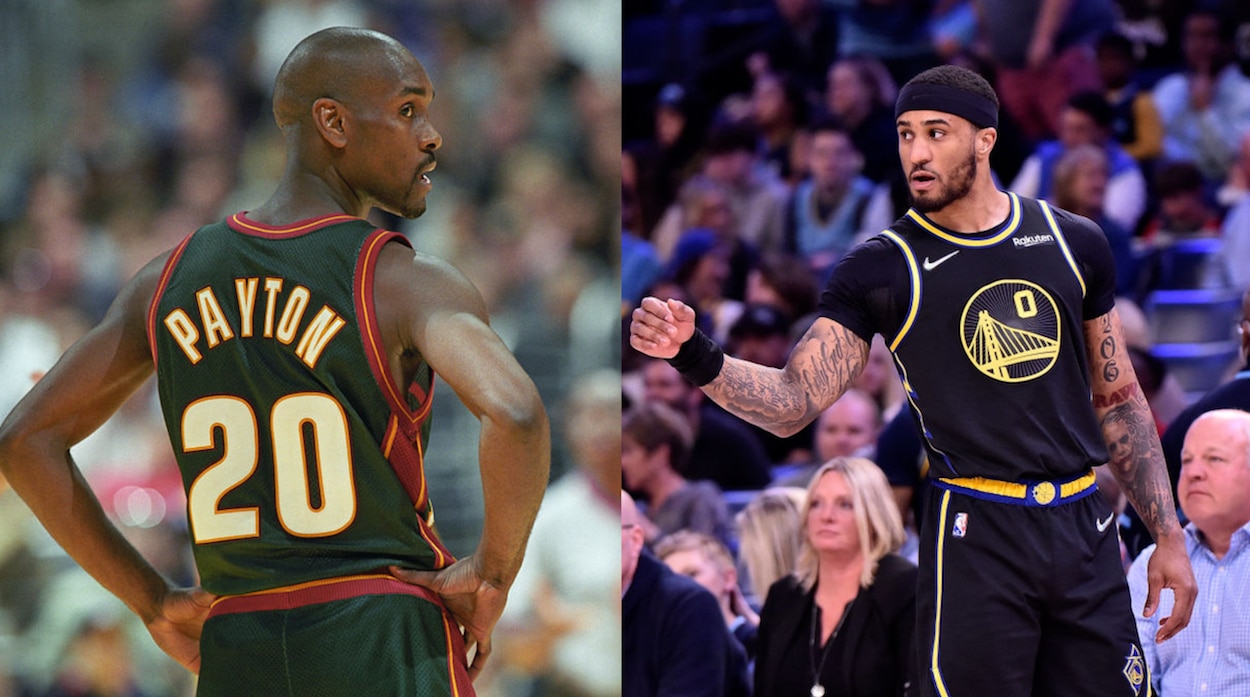 Gary Payton's Famous Trash Talk Almost Ruined His Son's Basketball Career Before Saving It
Over the years, Gary Payton's trash-talk threw plenty of players off their game. For Gary Payton II, however, the tough love made all the difference.
While plenty of NBA players have been known to talk trash, few can compare to Gary Payton. During his time on the hardwood, the Glove was never afraid to needle any opponent. His verbal exploits, however, weren't limited to the Association. His son, Gary Payton II, even felt the heat growing up.
As you might expect, that proved to be a challenge for the younger guard. Having a pro athlete as a father is tough enough, but trying to follow in his footsteps while living up to his standards is an entirely different challenge. At one point, Payton II almost threw in the towel.
When the chips were down, though, something changed. Gary Payton's legendary trash talk ultimately saved the day.
Gary Payton didn't have any time for his son's lack of effort on the basketball court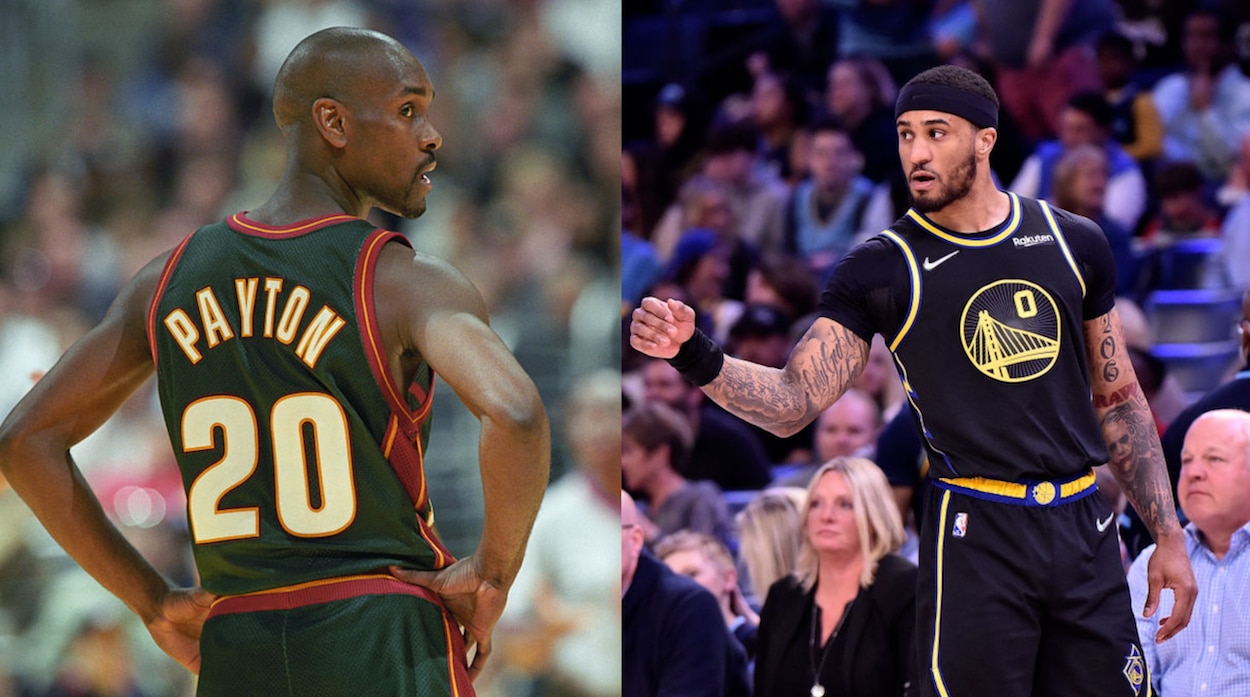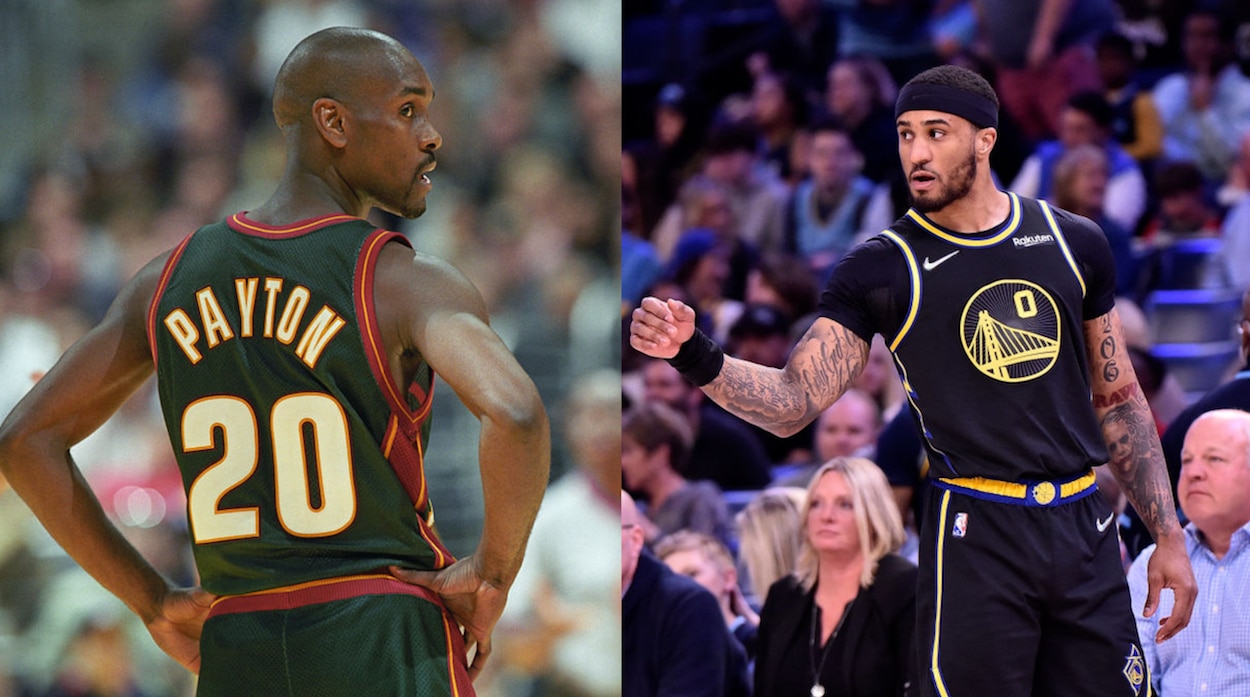 If you've spent any time around youth sports, you know that some parents can be a bit intense. As you might expect from his time in the Association, Gary Payton took his son's basketball rather seriously.
"By ninth grade, with his father's playing career winding down and the family settled in Las Vegas, Gary II was a gawky benchwarmer on his AAU team," a 2016 Sports Illustrated story explained. "He and his father rarely discussed hoops and almost never the son's play. When Gary would attend Gary II's games, he barked advice so vehemently that his son asked him to stop coming. 'I didn't know how to handle it,' Gary II says. 'I would go back and tell my mom that I didn't want to play anymore.' He made the freshman team at Spring Valley High, then jayvee as a sophomore, but didn't enjoy himself. 'I just played because my friends played,' Gary II says. 'I was just out there.'"
The teenager eventually moved up to the varsity team, but the elder Payton remained an uncomfortable constant.
When his father attended one early-season game, he was appalled to see his son coasting on the court. He stood up and walked out. "I didn't see the passion," says the elder Payton. "He didn't look like he was interested, so I said, Well, I'm not interested."

Sports Illustrated
Shortly after that incident, the Glove sat his son down for a stern talk. He knew what it took to thrive on the hardwood, and the younger Gary wasn't playing up to that standard.
"At home a few days later, the Payton patriarch sat Gary II down and delivered an ultimatum: If he was going to attend college, he would need to earn a scholarship," the story explained. "And—his father continued—he wasn't a good enough player to do so. 'It kind of hurt,' says Gary II, 'but it was a reality check.'"
That message made all the difference to Gary Payton II
Given how he felt about the game of basketball and the emotional challenge of having his father say he wasn't good enough, it would have been understandable if Gary Payton II had called it quits at that moment. As NBA fans know, though, he didn't throw in the towel.
"Later that week, as he mulled over the conversation, a new outlook took hold," the SI story continued "'I said, Why not?' Gary II says. 'Let's try it his way and work out and see where it takes us.'"
From there on, the rest is history. The teenager doubled-down, pushing himself harder than ever before. He made a name for himself at Salt Lake Community College before earning a ticket to Division I with Oregon State. But reaching the big-time didn't mean his work was done.
After leaving college, GP2 went undrafted and found himself playing in what was then called the NBA D-League. He would earn two-way contracts and have metaphorical cups of coffee with the Bucks, Lakers, and Wizards but failed to stick around. It seemed like he'd be doing the same song and dance with the Golden State Warriors, but everything changed.
In October 2019, the club resigned Payton II after he cleared waivers. The guard worked his way into the rotation, consistently playing double-digit minutes. While there were some ups and downs, he remained a valuable role player through the postseason and earned a championship ring. That success also set the stage for GP2 to sign a three-year, $28 million deal with Portland, giving him some professional stability.
And to think, that entire sequence of events probably wouldn't have happened without a different sort of trash talk from Gary Payton.