Gilbert Arenas Once Made 95 Out of 100 Threes in a $100,000 Bet With Nick Young
If there's one NBA player you never want to test, it's Gilbert Arenas. Just ask Javaris Crittenton.
Flamboyant guard Nick Young, though, isn't afraid to test his shooting skills against anyone. So when Arenas called Young out in 2018 by saying he could make more 3-pointers in 100 tries, Young was quick to clap back. After all, Young was still in NBA shape, and Arenas was in his late 30s, so he shouldn't have too much of a problem with the old-timer. At least, that's what he thought.
Gilbert Arenas and Nick Young were teammates on the Washington Wizards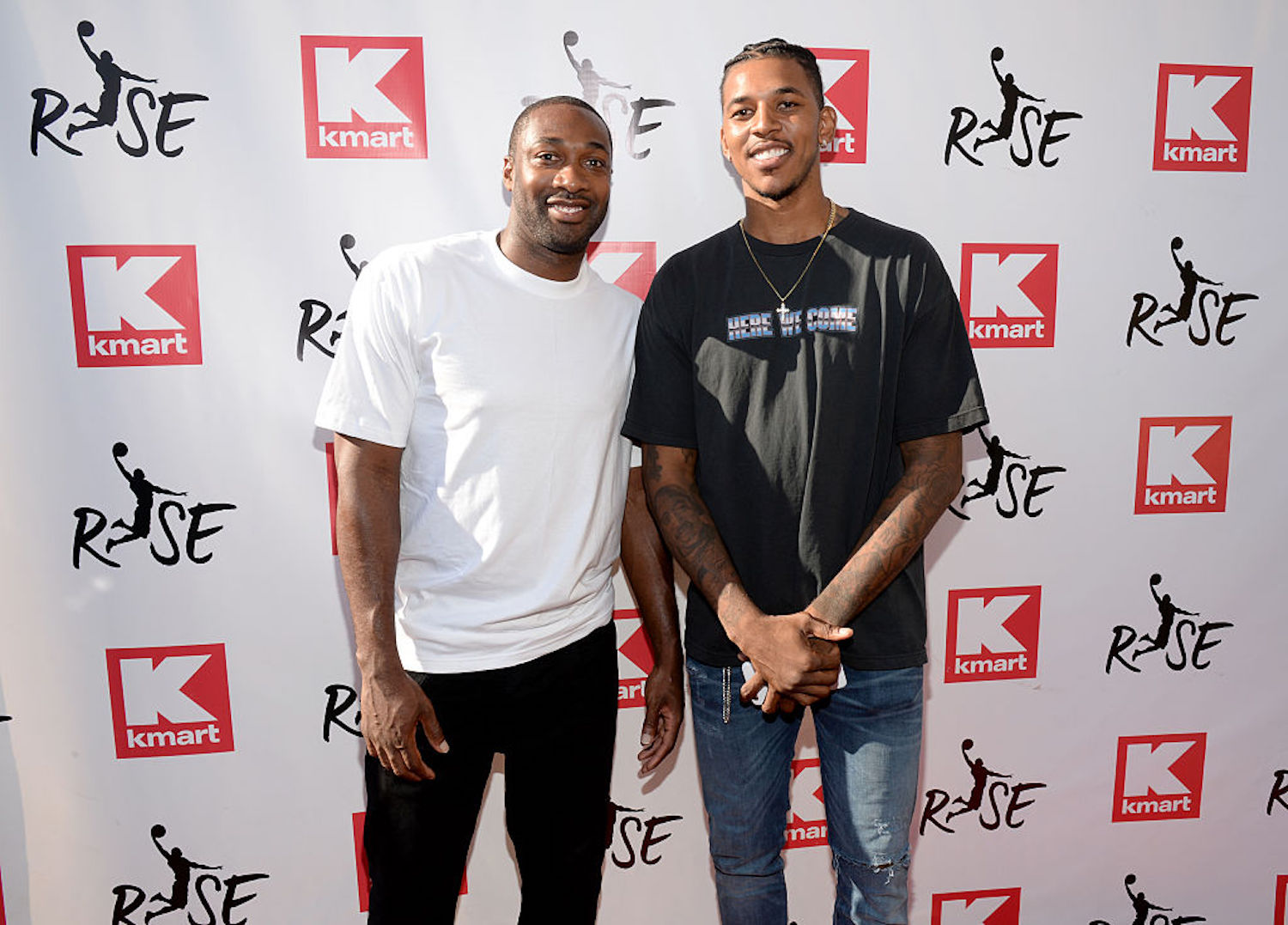 Arenas and Young didn't start chirping each other about their shooting out of no where. The two were actually teammates for over three years with the Washington Wizards, and they became good friends during their time there.
Arenas played for the Wizards from 2003-2010. Young joined the team in 2007 as a rookie, and he remained there until he was traded to the Clippers in 2012.
In their short stint as teammates, Arenas and Young didn't have much success with the Wizards, but they did develop a friendship that would last beyond their years in Washington. In 2018, they ignited a friendly rivalry over who was the better shooter.
Young challenged Arenas to a shooting contest in 2018
In September of 2018, Young was working out and attempting to find a new home in the NBA. Meanwhile, Arenas was 36 years old and hadn't played in the league for six years.
Even in his older age, Arenas was still confident he could out-shoot his ex-teammate. He said he could make 85 out of 100 threes, but Young could only make about 78. Young, who felt disrespected by the statement, accepted the challenge.
"Any place. Any time. Name your price… You don't want none of these problems," Young said in a video.
Young went on to say he could make 85-plus threes in a contest, and anything less than 80 would be disappointing. He even called out Arenas by saying he couldn't even make 50.
Arenas bet Young $100,000 in the shooting contest and made 95 out of 100 threes
When it finally came time for the shootout, Arenas showed up early to the gym with a large bag over his shoulder. Inside the bag was $100,000. Straight cash.
The only problem? Young was no where to be found. Arenas waited around for a bit before deciding to shoot his 100 threes anyway. And all he did was make 95 of them. 95!
"There's a reason they call me Agent 0, Nick," Arenas exclaimed to the camera after hitting No. 95.
Young never showed up to the gym, but it's safe to say he wouldn't have topped Arenas' 95 makes. Maybe it's best he stayed home that day.