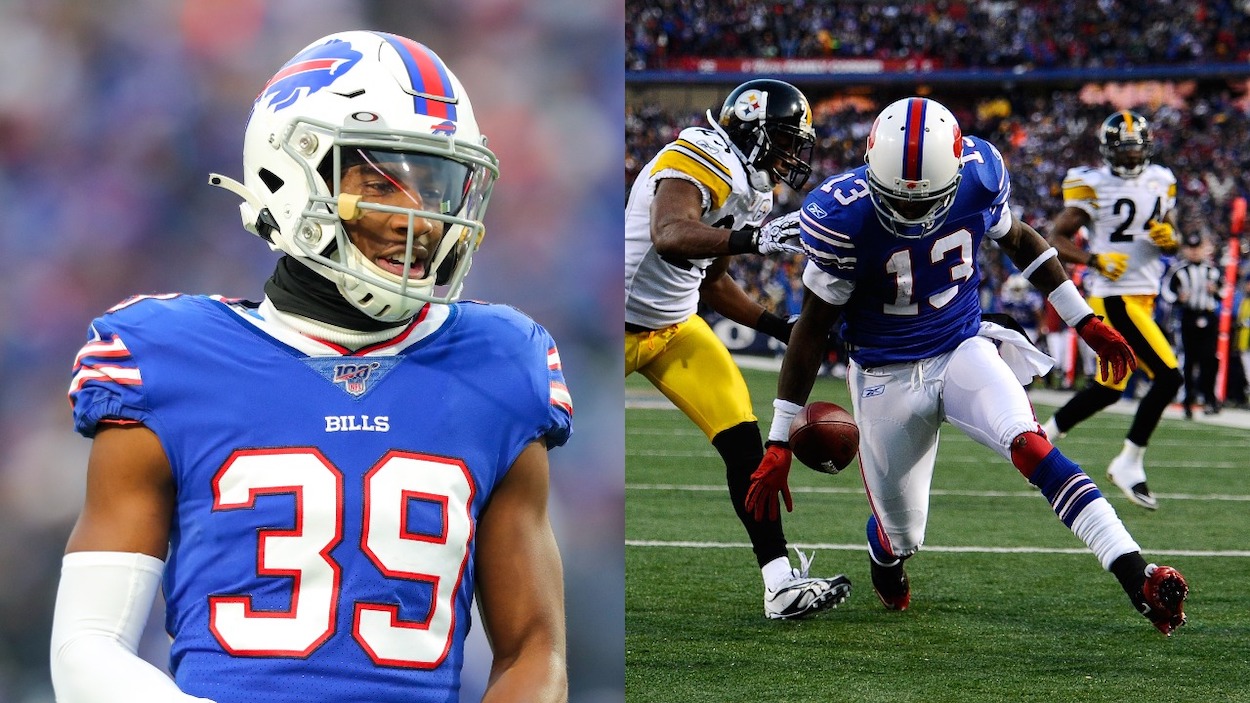 God Screws the Buffalo Bills Yet Again Following Levi Wallace's Divine Free-Agency Decision
Once again, a Buffalo Bills player cites God as playing a direct role in something bad happening to the franchise. What's up with that?
Yes, the Buffalo Bills are the only team in history to lose four Super Bowls in a row. But that doesn't mean there's some greater force working against them. Those losses were because of Troy Aikman, Emmitt Smith, Mark Rypien, and Scott Norwood. Not divine intervention, right?
Well, after free agent cornerback Levi Wallace recently explained that God gave him a sign he should leave Buffalo, Bills, fans might start to wonder.
There's been Wide Right and The Music City Miracle and now 13-Seconds. And Wallace isn't even the first Buffalo Bills player to come out and publically blame God for something terrible happening to the Bills!
It has to make you wonder.
Levi Wallace said God gave him a sign to leave Buffalo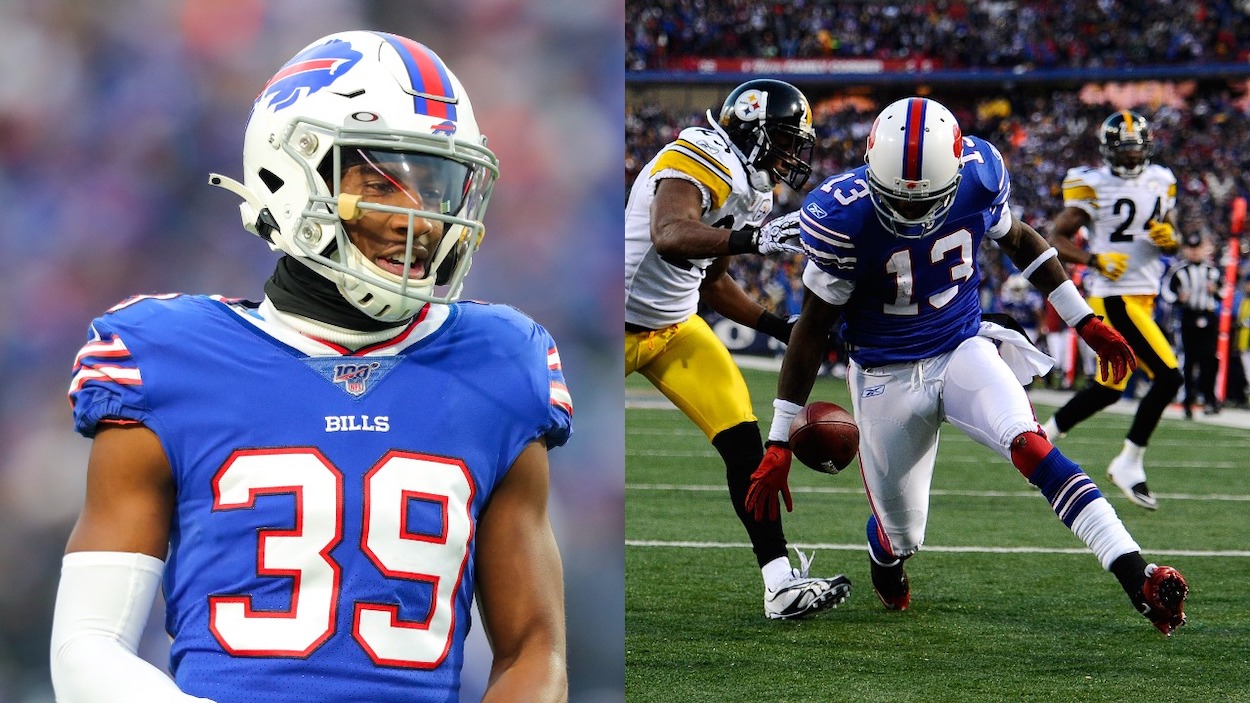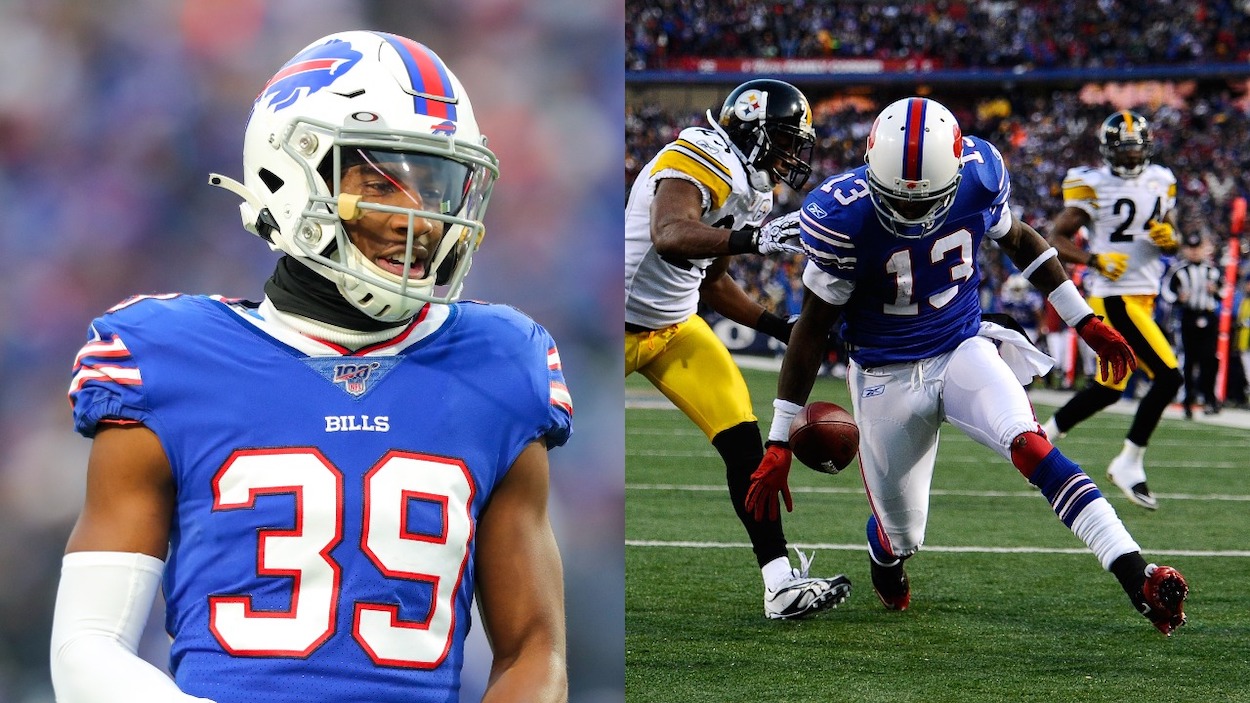 Whether God has a hand in the Buffalo Bills' trials and tribulations or not, one thing that is true is that the Bills have one of the strongest rosters in the NFL heading into the 2022 season. The only significant area of weakness is at CB.
All-Pro corner Tre'Davious White went down with a severe knee injury on Thanksgiving, so his status for 2022 is unknown. That leaves Taron Johnson and Dane Jackson as the other to CBs under contract, but that's not enough to cover all the WR talent in the loaded AFC.
Levi Wallace was a free agent heading into the 2022 offseason. And the Bills probably would have benefitted from re-signing him. However, God had other plans.
Wallace explained his free-agent journey on The Wildcast podcast recently, telling host Justin Spears:
Honestly, I was on the fence of either staying with Buffalo or going to Pittsburgh. And ultimately, when my agent called, and he was like, 'You should think about going to Pittsburgh.' I said, 'OK, I'll call you back, let me pray about this.' I prayed, and I said, 'Lord, if you want me to go to Pittsburgh, let me know, give me a sign.' Man, I'm just sitting there, just contemplating, and I looked down, and bro, I had black and gold shorts on," Wallace said. "I was like, 'Do you know what?' There it is. There's a sign. The Lord must want me to go to Pittsburgh. And I honestly just called my agent back and was like, 'let's go, let's do it.'

Levi Wallace on God's role in his leavig the Buffalo Bills
And just like that, God told a key free agent that he should leave Buffalo and sign with the Pittsburgh Steelers.
The worst part is, it isn't the first time a Bills player has credited God with being directly involved in a situation that worked out poorly for the Western New York franchise. Ironically, that incident also involved the Steelers as well.
Stevie Johnson and the dropped touchdown
In 2010, in the midst of a 4-12 season, the 2-8 Buffalo Bills took on the 7-3 Pittsburgh Steelers in Week 12. Ryan Fitzpatrick and the Bills played surprisingly well in Orchard Park that day, and they forced their playoff-bound opponent to overtime.
In overtime, on a 1st-and-10 from Pittsburgh's 40-yard line, Fitzpatrick uncorked a deep ball to a wide-open Stevie Johnson. The ball glanced off Johnson's usually sure hands, and after a handoff, a sack, a punt, and a 52-yard Steelers field goal drive, the game was over.
After the game, Johnson took to a relatively new form of social media called Twitter to vent his frustrations, writing:
I PRAISE YOU 24/7!!!!!! AND THIS HOW YOU DO ME!!!!! YOU EXPECT ME TO LEARN FROM THIS??? HOW???!!! ILL NEVER FORGET THIS!! EVER!!! THX THO…

Stevie Johnson tweeting at God after a dropped touchdown pass
It was a moment that will go down in infamy in Bills history and quite possibly the greatest tweet ever in the early days of the platform.
Some good did come of Johnson's ridiculous tweet, though. In the aftermath of the post, the hashtag #BillsMafia was born, and the team's fan base took on an incredible new identity that remains today.
Despite what Wallace and Johnson may say, maybe God loves the Buffalo Bills after all. We'll just need a Super Bowl win in 2022 to prove it.
Like Sportscasting on Facebook. Follow us on Twitter @sportscasting19.