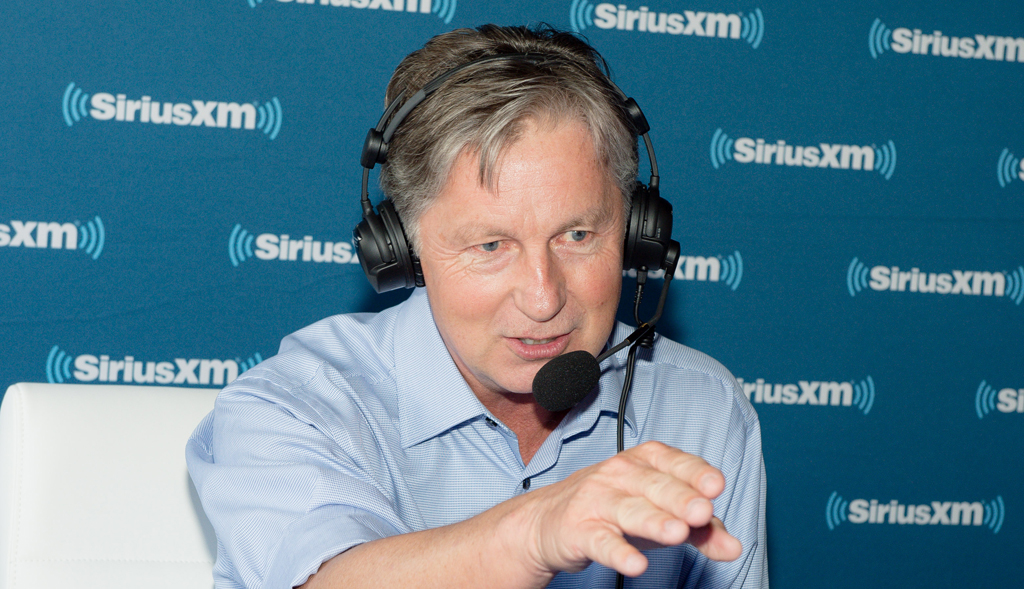 Golf Channel's Brandel Chamblee Offers up Analysis Equivalent of an Unplayable Lie
Golf Channel analyst Brandel Chamblee had an odd take on social media over the weekend.
You can tell that one of the lesser-known golfers – albeit a very good one – captured the tournament title in the PGA Tour's first event since the COVID-19 pandemic hiatus because Brandel Chamblee seemed to get more attention than Daniel Berger did.
Berger won the Charles Schwab Challenge championship in a playoff without the benefit of the mulligan that Chamblee, an analyst for the Golf Channel, probably wishes he had right about now.
First, a brief recap of the weekend's action
The return of professional golf included appearances by most of the sport's big names, all eager to use the Charles Schwab Challenge in Fort Worth, Texas, as their launching pad for what remains of the season. It's only natural, then, that people were watching those big names.
Justin Thomas, Patrick Reed, and Bryson DeChambeau didn't disappoint, each finishing in the top 10. Brooks Koepka and Rory McIlroy were less fortunate, though they did cash checks.
Meanwhile, Daniel Berger somehow maintained his momentum despite the three-month break, pulling out the victory over Collin Morikawa on the first playoff hole. Berger had finished in the top 10 in his last three tournament appearances before the coronavirus shutdown. He arrived in Fort Worth riding a remarkable streak of 24 straight rounds under par.
The only thing heavier than the 55-pound trophy that was presented to Berger was the winner's check for $1.35 million.
Brandel Chamblee goes off on an odd tangent
Rory McIlroy shot himself out of contention with a final-round 74 to finish tied for 32nd, nine strokes off the pace. It ended a string of eight straight finishes in the top five by McIlroy and qualified as a disappointment in the aftermath of a second-round 63 on Friday.
One might think any discussion about McIlroy on Monday would come in the form of tributes to his steady play in the stretch of tournaments beginning late last season or questions about what went wrong over the final 18 holes. Instead, golf fans were trying to figure out how Brandel Chamblee could stumble and bumble his way from answering an innocuous question about McIlroy to riffing about the evils of social media.
Chamblee, a Golf Channel analyst, was on the air with host Rich Lerner on Saturday when a conversation about McIlroy's mental toughness took a bizarre turn. Chamblee was possibly trying to explain that McIlroy is able to block out distractions, including criticism on social media, but he skipped a few steps in the thought process and quickly found himself saying, "There are fabulous aspects of social media, there absolutely are, but … it's been well-documented … it skews left and it can get to be a cesspool if you're on it."
If Carl Lewis had made leaps like that, he would have won six long-jump gold medals in the Olympics instead of four. Then again, you had to figure the conversation was going to go off the rails when Chamblee began the thought with this gem:
"We live in an era where the negativism and the narcissism would make the Roman emperor Caligula smile. So, you need to arm yourself against that."
Brandel Chamblee wasn't done
Host Rich Lerner tried to reel Brandel Chamblee back in from the deep water when the Golf Channel analyst started talking about left-leaning social media. Lerner asked twice what any of this theory of his had to do with Rory McIlroy.
"Well it skews young, it skews left, and it skews negative," Chamblee explained, sort of, "so it's not necessarily representative of everybody that gets on there."
Putting it into context, you have to remember that Chamblee is the guy who went off on golf instructors during an interview with USA Today this spring with a 67-word semblance of a sentence:
"The teachers are being exposed for their idiocy, but I stood on the range with a prominent teacher who had acolytes all around him who then went out and those acolytes talk with acolytes and then they completely spread this flawed philosophy through all of teaching and all teachers stuck to that ideal and all teachers taught flawed philosophies and these philosophies finally got bitch-slapped by reality."