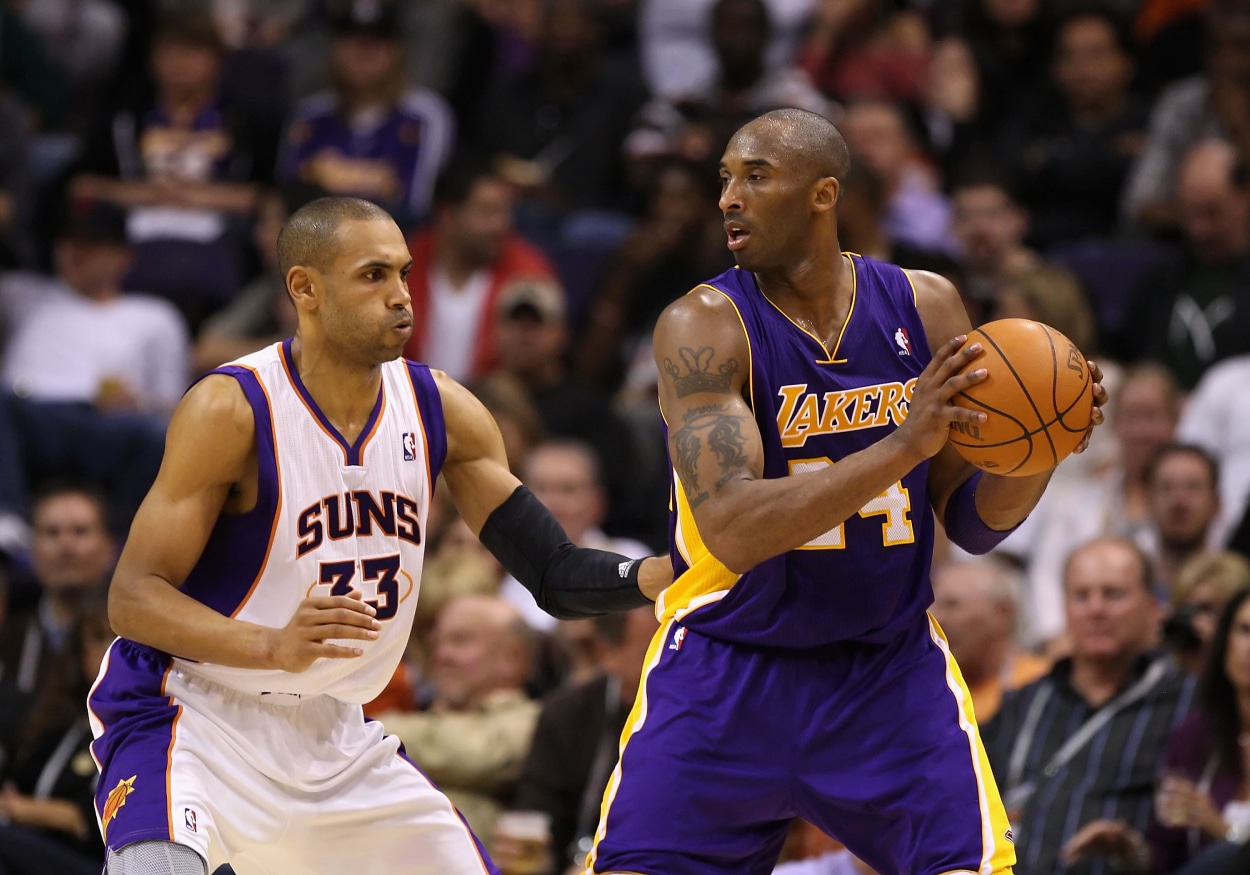 Grant Hill Says He Maybe Could Have Joined Kobe Bryant on the Lakers, but He Chose to Ignore Phil Jackson's Calls
Grant Hill says he could have teamed up with Kobe Bryant on the Los Angeles Lakers. However, he chose to ignore Phil Jackson's numerous calls.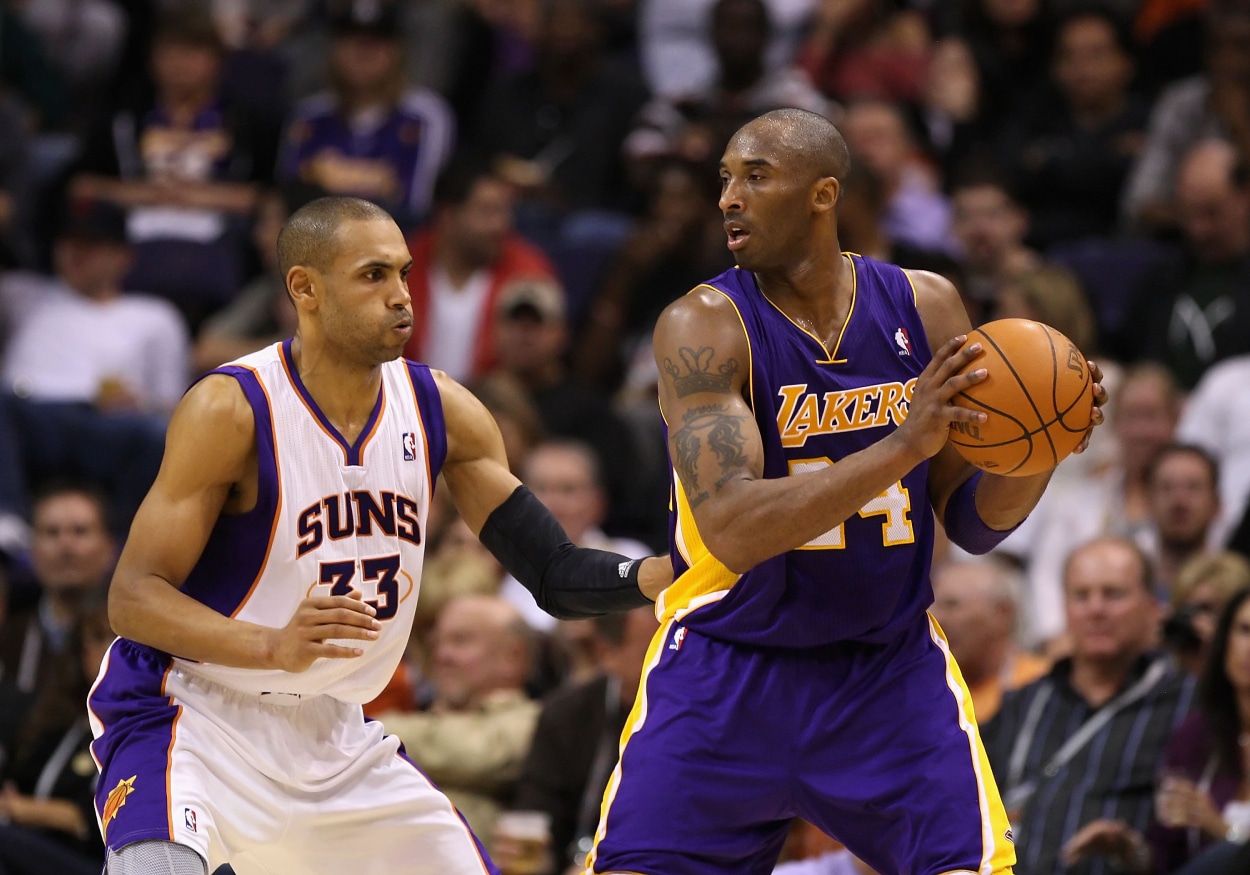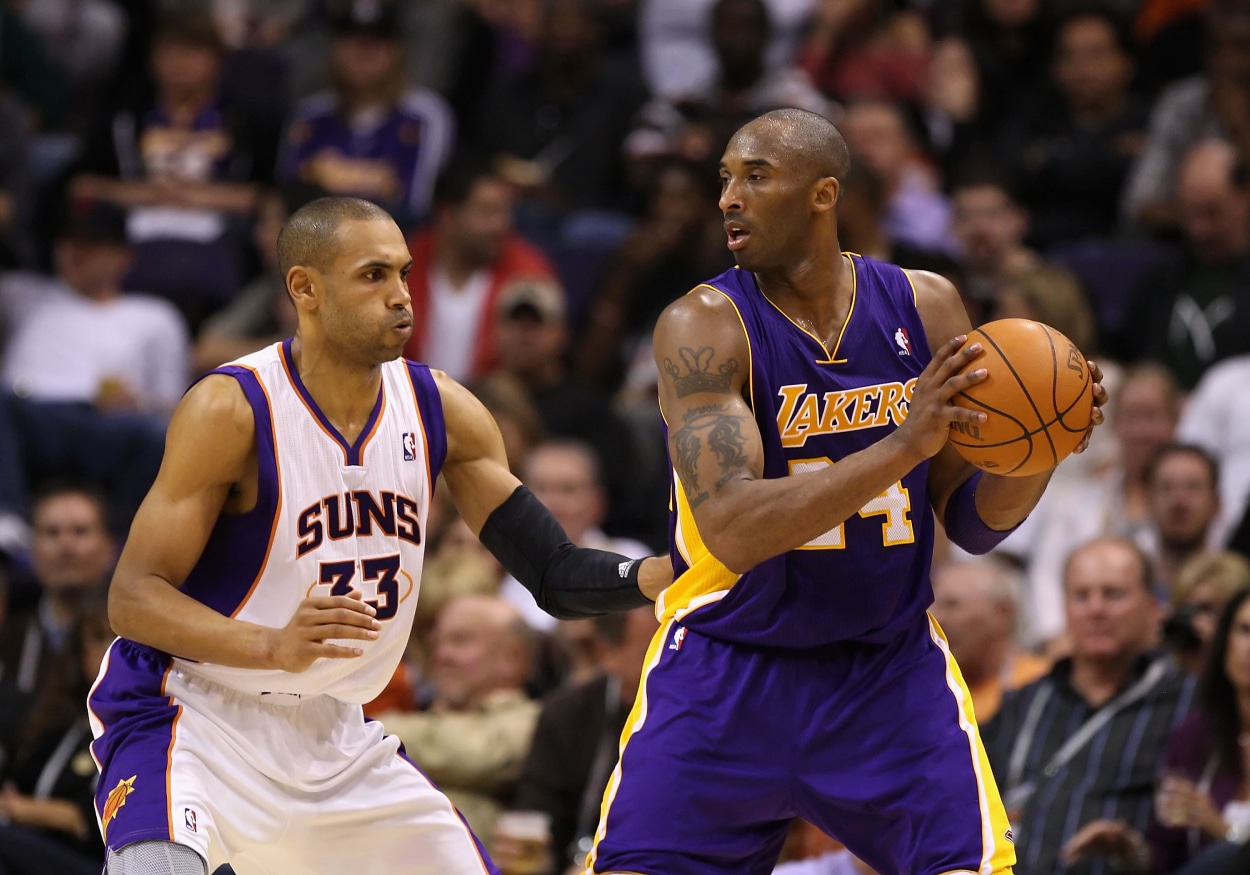 Grant Hill had a stellar NBA career. After starring on everyone's most-hated team, the Duke Blue Devils, and winning two national championships, Hill earned seven All-Star selections and eventually entered the Hall of Fame.
However, an NBA championship is one thing missing from the 1994-95 Rookie of the Year's resume. He played for some decent teams, including the 2009-10 Phoenix Suns, who went to the Western Conference Finals. But he could never reach the championship round and win a ring at the professional level.
Perhaps things would have been different had he answered Phil Jackson's calls.
Hill had an opportunity to join Jackson, Kobe Bryant, and the Los Angeles Lakers in 2007, but he chose to ignore the legendary coach. Now, he says it is one of his biggest regrets.
Grant Hill could have potentially joined Kobe Bryant and the Lakers
Grant Hill was a free agent during the 2007 offseason. He had just spent seven years with the Orlando Magic and was coming off a season in which he averaged 14.4 points on 51.8% shooting.
The Lakers, on the other hand, hadn't made it past the first round of the playoffs since Shaquille O'Neal's departure in 2004. Considering LA's lack of success without Shaq up to that point, Hill chose not to even consider going to the Lakers in free agency – despite Phil Jackson's numerous calls.
"One of the regrets I have, and I loved my time in Phoenix; when I left Orlando, I was a free agent … Phil Jackson was calling me," Hill said on a recent episode of JJ Redick's The Old Man and the Three podcast. "He called me three times, and I didn't call him back. Because I just thought, 'Oh, LA, they're done. Kobe, he's off the reservation.' He was coming out against [Andrew] Bynum. They imploded in the playoffs."
Hill decided to go to the Suns and played in Phoenix for the next five seasons.
"It would have been interesting to at least talk with Phil because he liked big guards. And I would have probably been primary ball-handler, or played in that kind of role, which was more suited to my skill set than standing in the corner, trying to be JJ Redick," he said.
The Lakers then traded for Pau Gasol that next season, which may have changed Hill's perception of them had it happened before a potential free agency pitch.
"That was a game-changer," Hill added.
The Lakers played in the next three Finals and won two championships
While a Grant Hill-Kobe Bryant pairing would have been fun, the Lakers proved they didn't need Hill.
Following the Pau Gasol deal, Kobe led them to the 2008 NBA Finals. They then reached three consecutive Finals and won two straight championships in 2009 and 2010. LA even beat Hill's Suns in six games in the Western Conference Finals during that latter season.
Grant Hill has a tremendous resume, resulting in him making the Naismith Memorial Basketball Hall of Fame. However, it would look pretty different had he answered Phil Jackson's calls and signed with the Lakers.
Stats courtesy of Basketball Reference