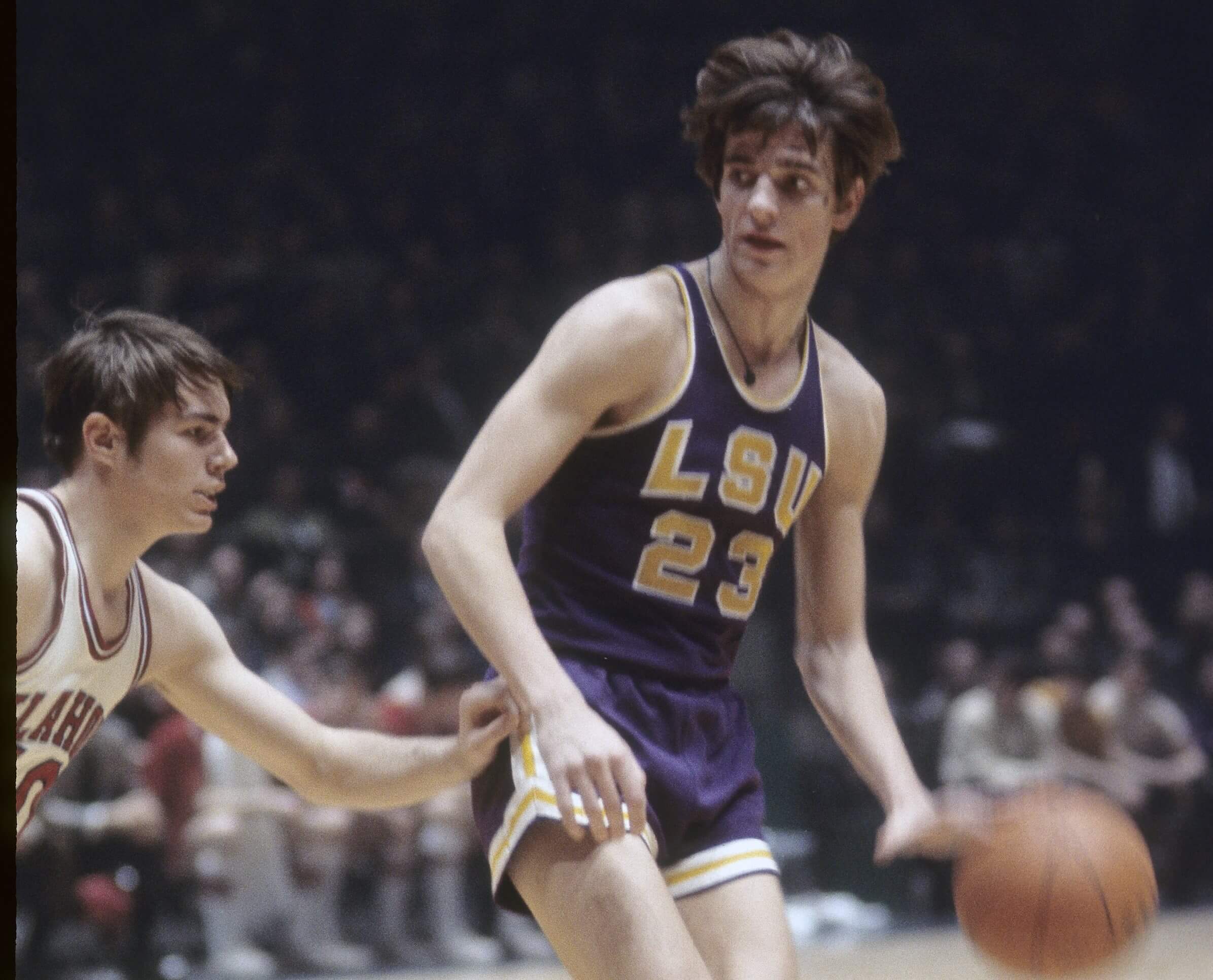 Greed, Selfishness Could Ultimately Cost Pete Maravich His 53-Year-Old Scoring Record
Pete Maravich's long-standing scoring record rests in the hands of the CBI and Detroit Mercy.
It's one thing to earn a place in history. It's another to buy your way into the record books. The College Basketball Invitational could prevent the latter from happening, but greed and selfishness will likely stand in the way and ultimately cost Pete Maravich his long-standing scoring record.
If you're wondering what the CBI is, join the club. It's a rinky-dink, 16-team tourney that is made up of leftover teams after the NCAA and NIT fill their fields. Teams are invited, but the field isn't made up of the best of the rest. Any team is eligible as long as it pays the $27,500 entry fee. This is where things could get ugly for "Pistol Pete" supporters and legitimate college basketball fans.
For now, the Pete Maravich scoring record still stands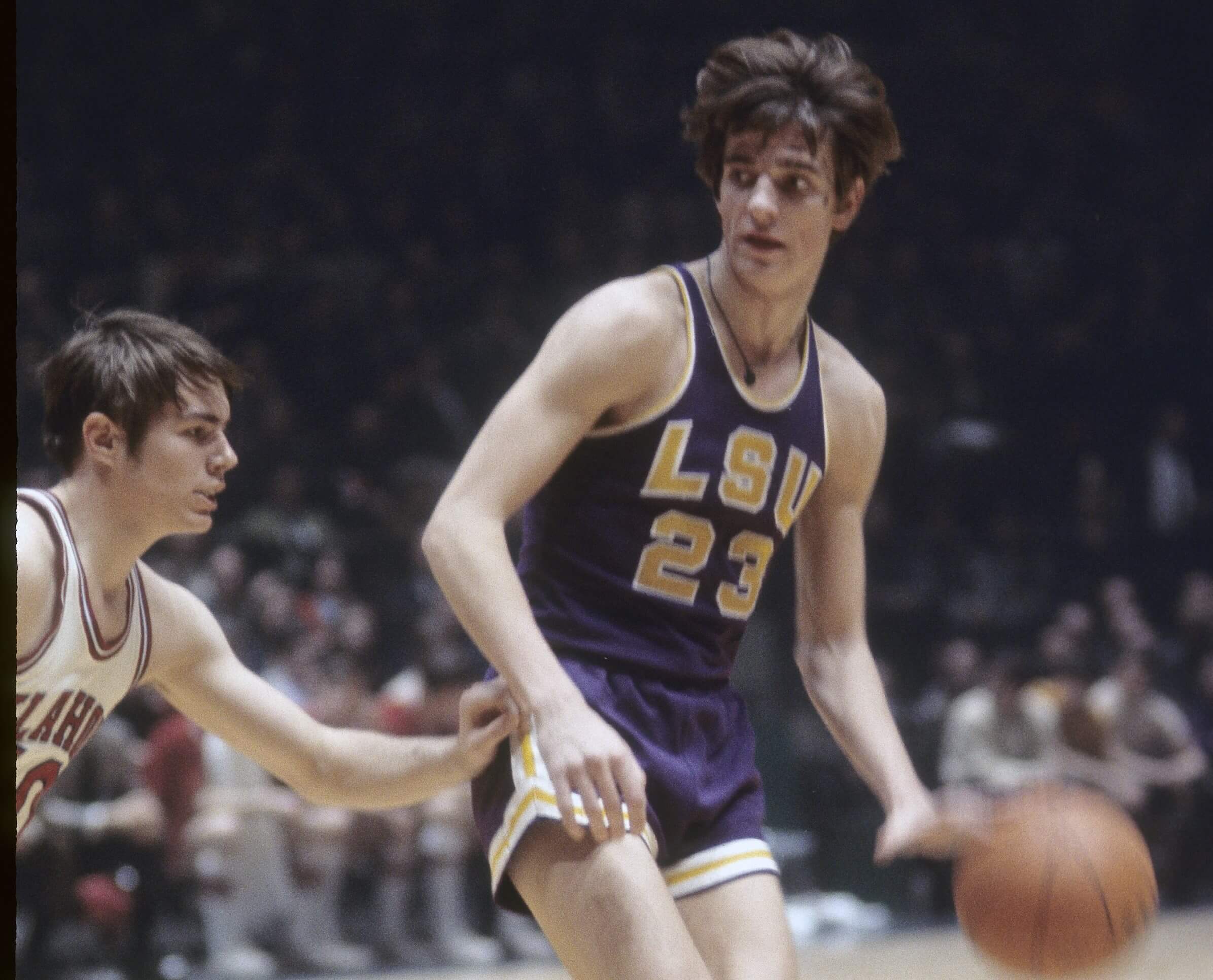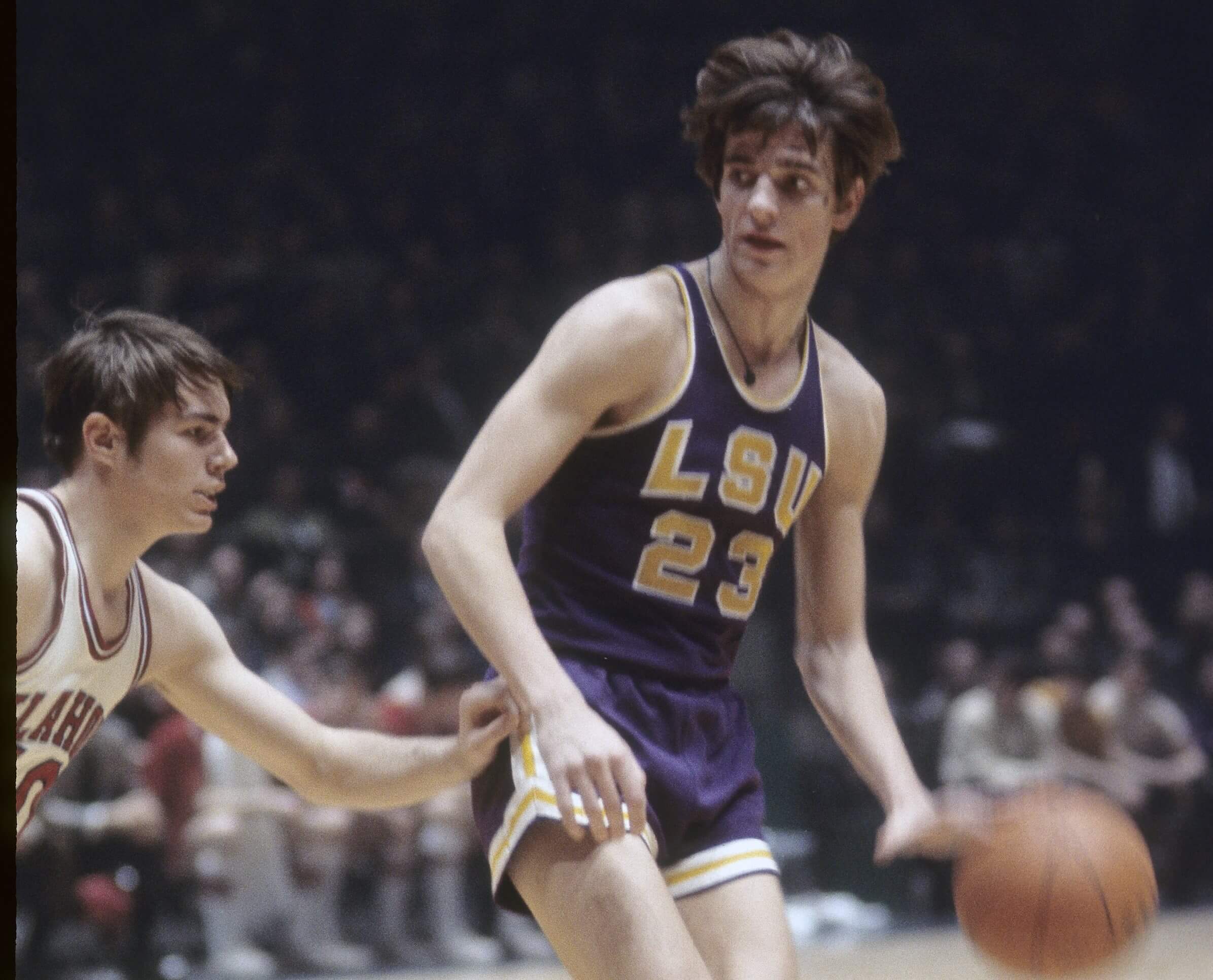 If Pete Maravich isn't the greatest college basketball player ever, he's certainly in the top three. At the very least, he was certainly the most exciting.
Maravich, who played for his father, Press, at LSU, owns the NCAA Division I men's college basketball scoring record with 3,667 points. The 6-foot-5 guard put up those numbers in three seasons because freshmen weren't allowed to play on the varsity at that time.  
Not only did Maravich wow the crowd with his scoring ability, but he was an electric passer with flashy behind-the-back and no-look passes. As entertaining as he was, it's his scoring that set him apart. Maravich averaged 43.8 points in his first varsity season with the Tigers, finishing with 1,138 points. From there, his numbers only got better. 
Maravich averaged 44.2 and 44.5 points in his final two seasons. He finished his career with 3,667 points in just 83 games. He also did it without the benefit of a three-point line and a shot clock. His scoring mark has stood for 53 years.
That record was put to the test this year by Antoine Davis, a fifth-year player from Detroit Mercy. Davis was awarded an extra year of eligibility because of the implications of the COVID-19 pandemic. Davis needed 26 points last Thursday in the quarterfinals of the Horizon League tourney to surpass Maravich. He finished with 22 in a losing effort in what seemed to be the final game of his 144-game career.
Greed could cost Maravich his scoring record
While it appeared Davis finished three points shy of tying Pistol Pete's mark, that might not be the case. Davis' Titans, who have an ugly 14-19 record, could be one of the 16 teams the CBI brings along for their tournament for all the wrong reasons. Since the CBI is a relatively unknown thing, what better way to put it in the spotlight than by bringing in Davis and the Titans with a record on the line?
We all know if Davis wasn't close to Maravich's mark, Detroit Mercy, a team five games below .500, wouldn't be on the CBI radar. With the chance a 53-year-old mark could fall, greed will likely kick in. It sounds like the CBI is giving serious consideration to the Titans for an invite.
"We are evaluating (Detroit Mercy) and considering it," CBI president Rick Giles told The Sporting News on Friday. "Antoine Davis has had a remarkable career that deserves to be celebrated."
If the CBI invites Detroit Mercy, it's only doing so to gain the attention it desperately needs. It knows all eyes will be on Davis as he needs just four points to make history — a perfect marketing ploy. The game will be televised, money will be made. Recognition will be had. Reputation, however, will be damaged. The CBI will be known but for all the wrong reasons.
Had Davis scored the 26 points needed Thursday, there would be no drama. There would still be talk that Davis needed 61 extra games to do what Maravich did, but he did it by playing out his legitimate schedule. There would also be no invitation from the CBI. 
If the CBI invites Detroit Mercy, the Titans can decline, which would be the ultimate sign of respect for Maravich and for college basketball. The only reason the Titans would join this tourney is to selfishly give Davis the shot at a record. There's no prestige that comes with winning this tournament. Nobody cares if you're the No. 101 team in the country.
March 12 is when the CBI field will be set. A Detroit Mercy invitation and subsequent acceptance would be the ultimate signs of greed and selfishness, and it would also be a giant step backward for college basketball.