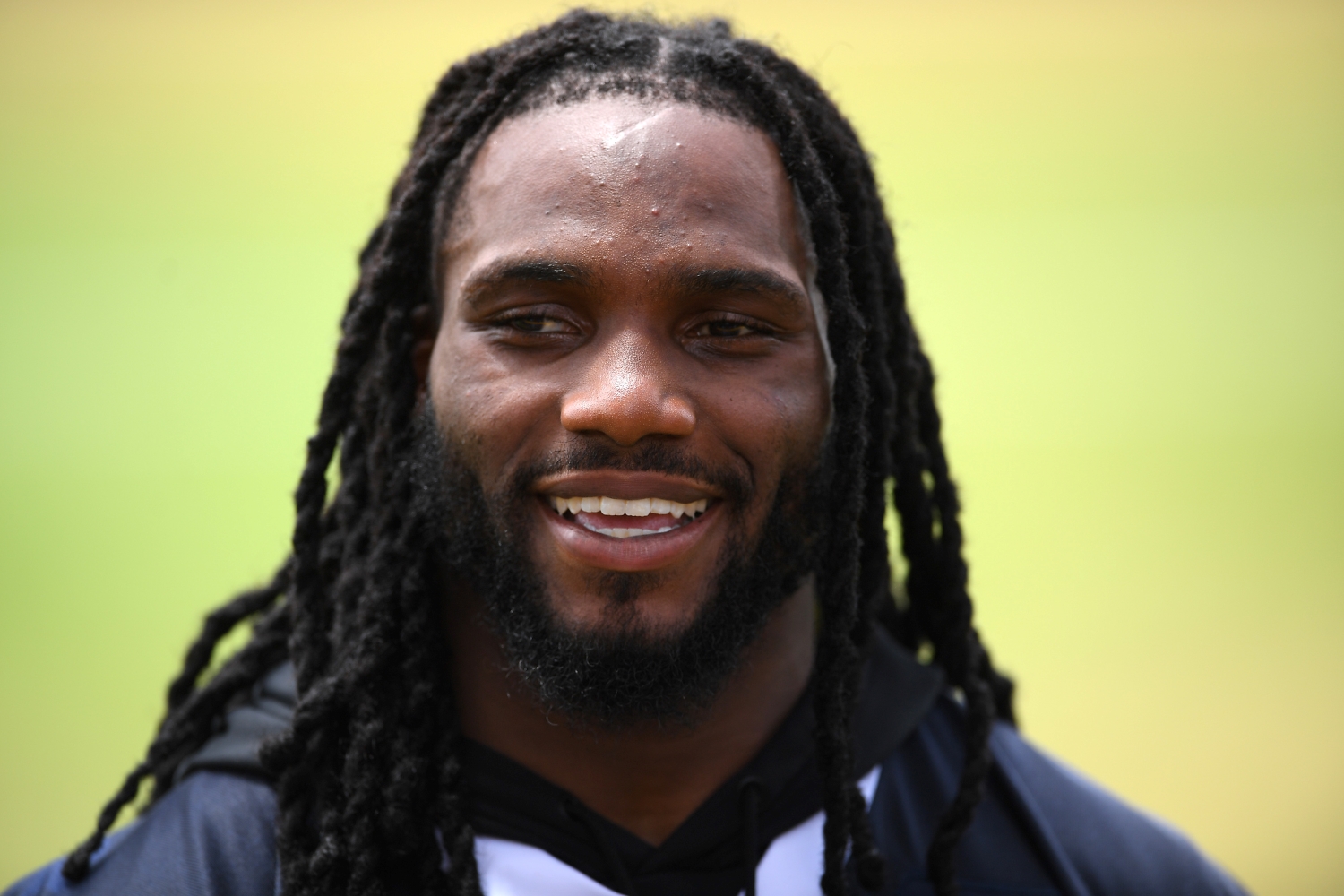 The Green Bay Packers Are Already Pulling the Plug on an Experiment That Was Doomed to Disappoint From the Get-Go
The Packers look foolish for banking on a player who couldn't cut it with a top Super Bowl contender. Will they explore the free-agent market for another linebacker?
Desperate for defensive help, the Green Bay Packers decided to take a flyer on a former Pro Bowler who once looked like a long-term building block for the Dallas Cowboys.
Unfortunately for general manager Brian Gutekunst, it's clear he made a mistake by betting on a declining player to experience a turnaround in a new environment. And by already pulling the plug on an experiment that was destined to end in disappointment, the Packers have quickly proven why Jerry Jones parted ways with Jaylon Smith.
Jaylon Smith has quickly gone from being a highly paid starter to getting cut by two top Super Bowl contenders
Just a few years ago, Jaylon Smith looked primed for a long and fruitful career with the Cowboys. However, after signing a five-year, $64 million contract extension ahead of the 2019 season, he watched his stock drop significantly in Dallas. Ultimately, the 2016 second-round pick who overcame a devastating knee injury in his final collegiate game found himself searching for a fit for his services within the first week of October.
Unfortunately for Smith, despite quickly landing on his feet following his release from the Cowboys, he couldn't cut in Green Bay, either.
The Packers officially parted ways with the 26-year-old linebacker Tuesday, bringing a swift end to their relationship with a player who failed to impress during his brief time with the historic NFC North franchise.
Smith appeared in two games for Green Bay, but he didn't make much of an impact. In fact, the team seemingly hinted at the move by making him a healthy scratch against the Arizona Cardinals on Thursday Night Football.
With two Super Bowl contenders moving on from Smith in less than a month, his days as a starting linebacker appear over.
Then again, the fact the Packers already pulled the plug on him shouldn't surprise anyone who's watched him play since he landed a lucrative extension from the Cowboys.
No on should be surprised by the Packers pulling the plug on an experiment that was destined to fail in the first place
Talk about an experiment that was destined to disappoint from the get-go.
At this point, Smith carries a big name and little game. After all, if he couldn't convince the Cowboys (a team desperate for long-term building blocks on defense) to keep him around, why did anyone in the Packers' front office believe he would experience a significant turnaround in a new setting?
The 6-foot-2, 247-pound linebacker looks the part of a bonafide NFL star. Yet the eye in the sky doesn't lie, and game film shows Smith simply doesn't have the speed or skills needed to excel as a starter in today's game. Clearly a step slower and unable to cover running backs or tight ends, the veteran got exposed as an overrated commodity in Dallas, which ultimately led to his release.
Obviously, though, that didn't stop the Packers from bizarrely believing he could actually make positive contributions. Considering Smith's Pro Football Focus grade plummeted from 70.2 in 2019 to 54.2 a year ago, general manager Brian Gutekunst shouldn't have wasted his time or the team's resources on a player trending in the wrong direction.
Luckily for the Packers, bringing Smith aboard didn't cost much, as the Cowboys must pay his $7.2 million guaranteed salary. Still, placing any faith in him seemed like a mistake from the start. And Tuesday's release confirms the front office and the coaching staff foolishly chose to ignore the data and film that showed the one-time Pro Bowler no longer possesses the ability to play the linebacker position at a high level, or even a league-average one.
While Smith faces an uncertain future, Green Bay looks poised to get better over the second half of the season
As Smith figures out the next step in his NFL journey, the Packers can look forward to brighter days ahead.
After all, reinforcements should be on their way soon.
Injuries have prevented several of Green Bay's biggest stars from taking the field this season. All-Pro left tackle David Bakhtiari has yet to play a single down as he works his way back from an ACL tear he suffered in December. He should return to action in the coming weeks and help keep his best friend out of harm's way.
More importantly, the Packers could add two premier players to their defense, too. Outside linebacker Za'Darius Smith has a chance to add a pass-rush spark down the stretch if he makes a full recovery from back surgery. Plus, top cornerback Jaire Alexander could return from injured reserve at some point, which would significantly boost Green Bay's pass defense.
So, even though the Packers cut ties with a player who offers little value, there's reason for optimism about what lies ahead for Joe Barry's unit.
And if Green Bay gets healthy by the time the playoffs roll around, maybe Aaron Rodgers will win a second Super Bowl ring after all.
All statistics courtesy of Pro Football Reference. All contract data courtesy of Spotrac.